Any great story can be ruined by clichés. Similarly, the great experience you offer with your loyalty program can be ruined by ordinary rewards. Why? Because customers — especially in times like these — expect special treatment. So the question is, how can you transform your loyalty program into a VIP program? The answer is simple: by using the most exquisite rewards and incentives.
Introducing amazing rewards is easier than you think. To help you, I'd like to share five different out-of-the-box approaches that can help you pump up your rewards list:

1. Exclusive Experiences
When people first hear the words "VIP program" they immediately think about special treatment. And if you wish to distinguish your brand with a loyalty program, this is exactly what you need to deliver. But what is an exclusive experience, exactly?
It can be a unique trip or event they can unlock with their loyalty points. For instance, a lavish dinner at an acclaimed restaurant, or a front-seat ticket to a fashion show. If your brand revolves around exclusivity, you are probably already involved in creating such events, or may have partners who could provide such opportunities.
But you don't need to go that far for every reward. An exclusive experience can be a community event hosted in one of your stores, attended by your top influencers. The point is to make members feel special and appreciated for being a loyal customer.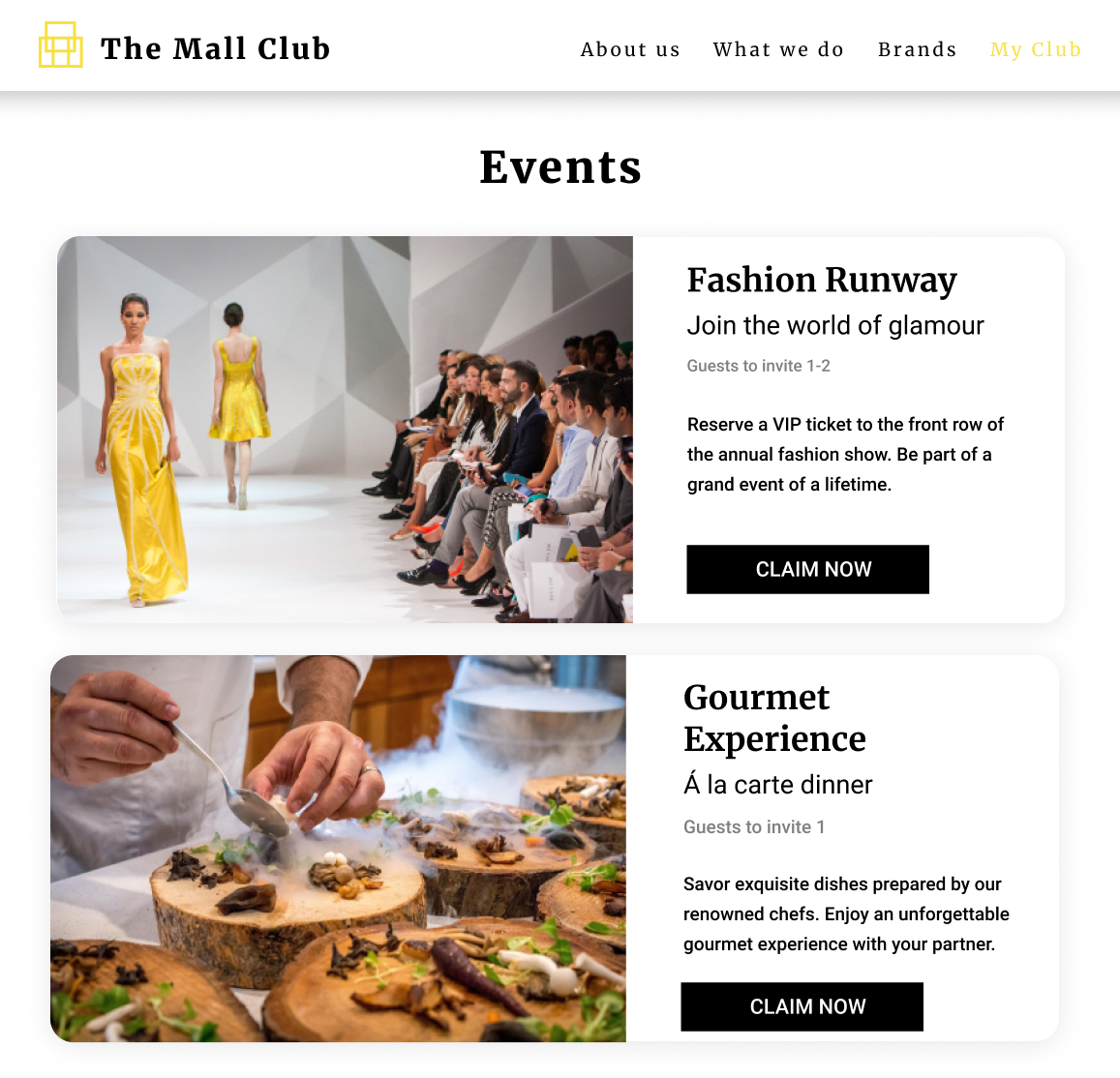 2. VIP Treasures
Coupons and vouchers are so passé, don't you think? Although they are somewhat of a hygiene factor in the world of loyalty programs, a 10% coupon is not going to make customers fondly remember your brand. No, a truly memorable moment requires exquisite gifts.
VIP rewards in a loyalty program come in many forms. From a book signed by a top influencer or designer, to limited-edition merch, the possibilities are endless. Remember: the gift itself doesn't have to be expensive, but if it's available for a limited time for members only, or has a high emotional value, it's sure to have the desired effect.
When dealing with VIP treasures, don't forget about presentation. Since you're reserving these rewards for your most loyal and valuable spenders, make sure the gesture makes them feel appreciated. For instance, send them a gift when they reach the VIP tier, or surprise them on their birthday.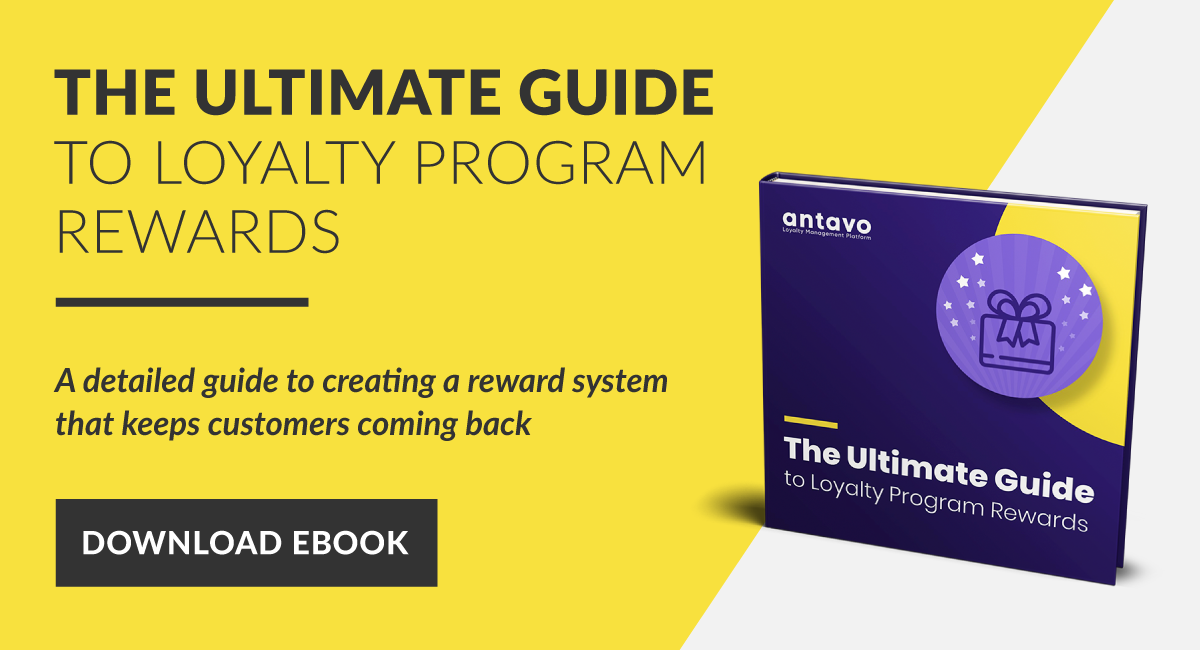 3. Early Access
People are materialistic by nature. In the past, noblemen and royalties hoarded their riches to showcase their status in society. This sentiment lives on today. Even in the digital era, people love to preorder videogames or buy products through early access just to have it before anyone else.
You'd be surprised how beneficial it is to add early access to your VIP program. First of all, this feature costs you nothing. You just have to tinker under the hood a bit to create an additional customer segment who can access certain products earlier.
This cost-effective approach doesn't reduce the value of early access, however. Quite the contrary, actually. It has a "mystery box" effect, creating a mental image in the head of the customer where they're privy to a secret. As an early access member, they learn about the latest products drop earlier and if they decide to buy it, they can brag about it to all their friends on social media — thus generating virality for your brand.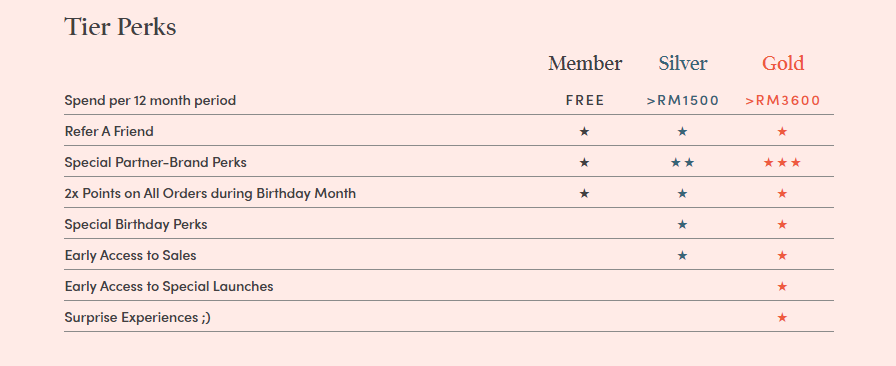 4. Membership Clubs
Just like early access, membership clubs (or special interest groups) are built upon people's desire to stand out from the rest and enjoy privileges that others cannot. However, while early access is inherently a personal experience, membership clubs are all about community building.
The concept goes like this: set up an insider club within your loyalty program, which can be only accessed when members pay an entrance fee in loyalty points. This way you can have your cake and eat it, too: on one hand, you cast a net over a larger demographic as the reward program is free to join, but on the other hand, you can cater specifically to top buyers with the insider club.
If you don't like the idea of having members pay an entry fee (or your program doesn't use points) you can achieve the same results by establishing an invitation-only VIP tier. That allows you to exercise control over the club by hand-picking members.
Of course, a special interest group only works if it has truly exclusive benefits to offer. Combining VIP clubs and early access is a winning idea, but you can reserve some of the aforementioned gift ideas for this group as well.
5. Relevant Personalization
Most loyalty programs utilize personalization to some extent. This usually involves emails that feature the member's loyalty data (tier level, points, progress, etc). But to offer a top-tier experience in your VIP membership program, you have to push personalization much further.
For starters, sending your most loyal members a personalized email should be about more than just a regular message with a custom name tag. The actual content needs to reflect that shopper's personality and profile. In other words, it should feel as if a real staff member were writing to them.
You can achieve this by avoiding general phrases, such as "you've been inactive for so long" and instead rely on the data to give an exact estimate of their absence. Similarly, if you're giving a product recommendation, the message should bring up previous purchases in a natural manner.
In order to carry this out, you'll need a sophisticated system capable of mapping and tagging members' activity based on purchase history, the product pages they browse, and the answers they give in quizzes. Luckily for you, loyalty programs and email marketing goes hand in hand. Antavo, for example, integrates with a long list of marketing communication platforms to ensure that loyalty data can be incorporated into emails seamlessly.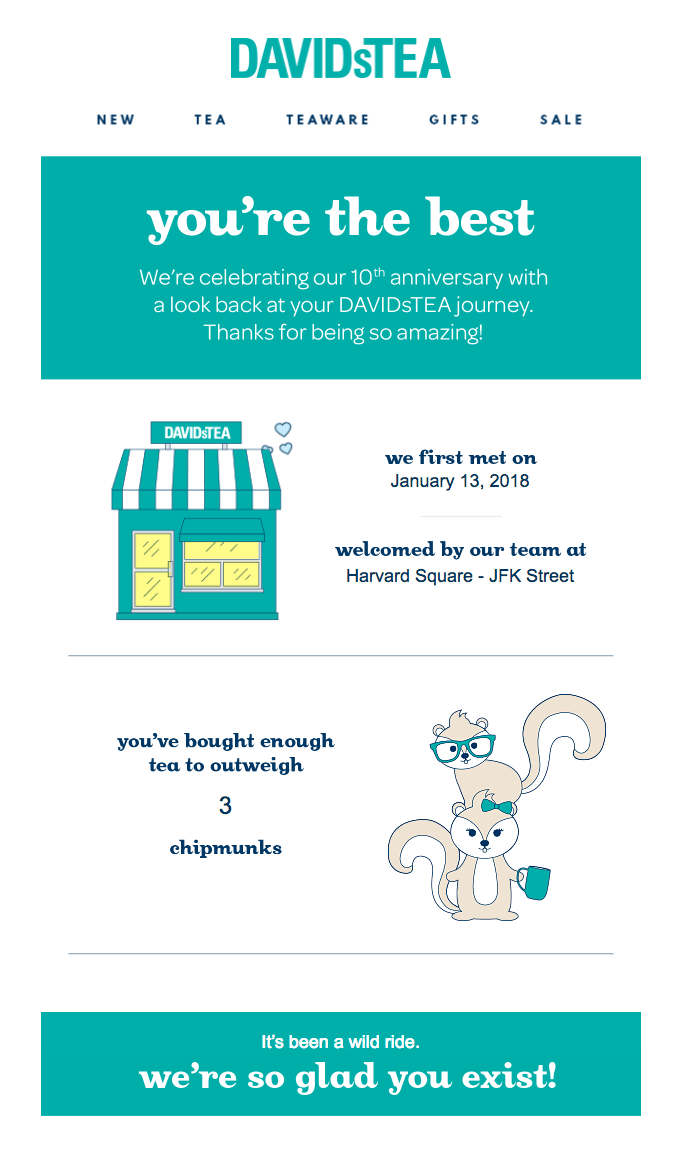 Make it relevant
These five approaches demonstrate the power and versatility of VIP program rewards. To sum it up, make sure you don't get stuck on one-size-fits-all clichés. Instead, be brave enough to find out what resonates with your customers and introduce rewards in your loyalty program that are more about emotions than monetary benefits.
Do you have any questions about your reward plans? Our team of loyalty strategists is more than ready to help you. In the meantime, here's our most popular loyalty program ebook, which covers reward program launches from start to finish.