Reporting & BI
Make smart decisions using our reporting tool and BI integration
Access customizable dashboards to visualize your KPIs and identify new trends. Easily analyze your program's performance and fuel your decisions with clear business metrics.
Receive Comprehensive Reporting
Membership
Browse through various retention and enrollment metrics to see how the loyalty program is working to retain customers.
Engagement
See precisely how customers are engaging with the program: how often they refer friends, participate in contests, or redeem rewards and discounts.
Commercial
See which KPIs your loyalty program is moving, such as purchase frequency, customer lifetime value, or even points liability.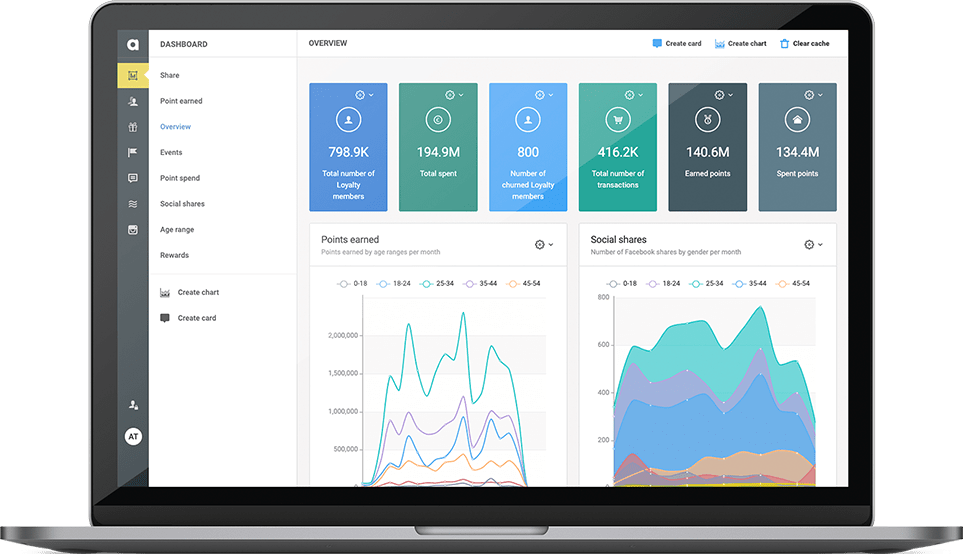 Understand the Performance Of Your Loyalty Program
Compare A/B testing variants
Review campaign results
Better understand customer spend
Analyze retention rate
Calculate ROI
Build Your Own Charts
Effortlessly set up custom charts to measure your KPIs. Build charts that are flexible and easy to expand, so your teams can track any action that's important for your business.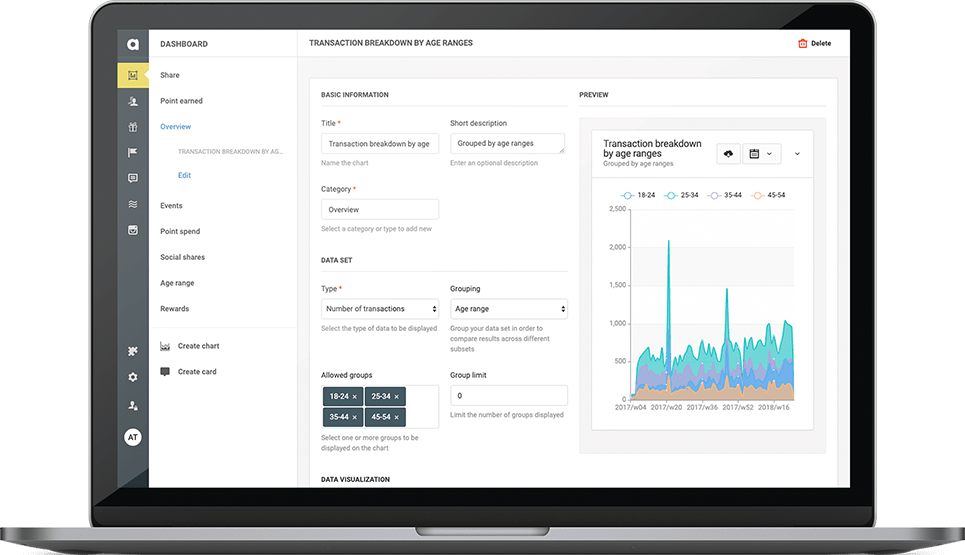 Powerful BI Integration
Seamlessly synchronize loyalty data to the PowerBI Business Intelligence platform with very little effort. We help you identify trends, focus on the problem, and formulate a solution.