In the world of customer loyalty programs, building a reward system that stands out is a major endeavor for any company, and it can be a game-changing opportunity if created with care and precision.
"But where should I start?" "How long will it take to implement?" "What features should we include?" "Are there any common mistakes to avoid?" "What if my customers don't like it?" – these are questions you've probably asked yourself while doing your research.
Still, if you're reading this, then you're undoubtedly determined to get to the bottom of things. And you've certainly come to the right place! This article is a definitive guide to customer loyalty, which offers a wealth of information to anyone interested in retaining shoppers and driving their business goals.
After reading the article, you'll understand:
How you can stay competitive without feeding into the discount culture and devaluing your products

Which type of loyalty program and features are the best fit for your business

How to move from the outdated Loyalty 1.0 and instead utilize Recognition Loyalty™

How to plan, design and manage a loyalty program with a high ROI

And much more!
Success lies in understanding the market and your customers. With our help, you can be an expert in loyalty as well. So let's dive into it!

Why Is Customer Loyalty Important?
In recent years, brands and retailers have started building brand love as part of their retention strategy. And rightfully so: loyal customers not only have a higher purchase frequency and lifetime value, but they also help you acquire through word of mouth or, more formally, through friend referrals.
Repeat customers are the lifeblood of brands & retailers
Fostering customers who keep buying your products time and time again should be a top priority for every business.
Contrary to popular belief, churning shoppers cannot be simply replaced with an influx of new ones. Well, they can technically, but that process is prohibitively expensive, since acquiring new customers costs 5-25 times more than catering to those who are already loyal.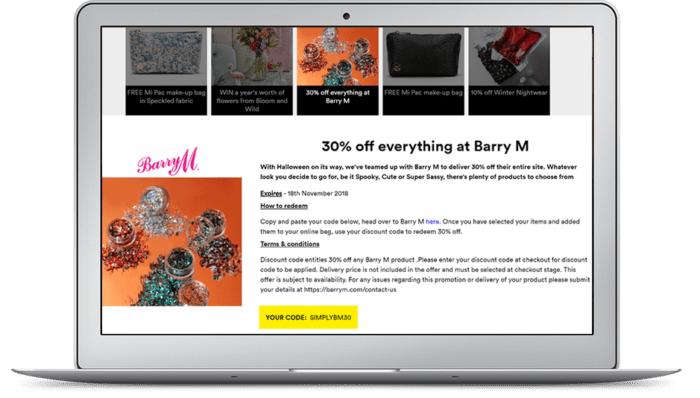 For example, an email campaign aimed at customers who are familiar with your brand has a much larger return rate compared to an uncharted demographic.
Bear in mind that even a very small hike in customer retention has a large impact on the bottom line. According to a study by Bain & Company, Inc., a 5% increase in customer retention has the potential to increase profitability by 25% to 95%.
The reason is simple: with each purchase, the likelihood of people sticking around for another order grows significantly. According to a survey from Luxury Institute LLC, repeat customers have a 60-70% chance of making another purchase on a subsequent visit, and prospective clients have a 54% chance of buying after a second visit.
How to increase Customer Lifetime Value (CLV)?
CLV is the predicted net profit of the entire relationship with a given customer. In order to determine this value, you have to know how much profit a customer generates on average, and deduct costs like customer acquisition fees and retention spending.
Be sure to factor in the contribution margin (the selling price minus the variable cost per unit). The retention rate determines how likely a customer is to remain in a given period (thus you also have to know your churn rate).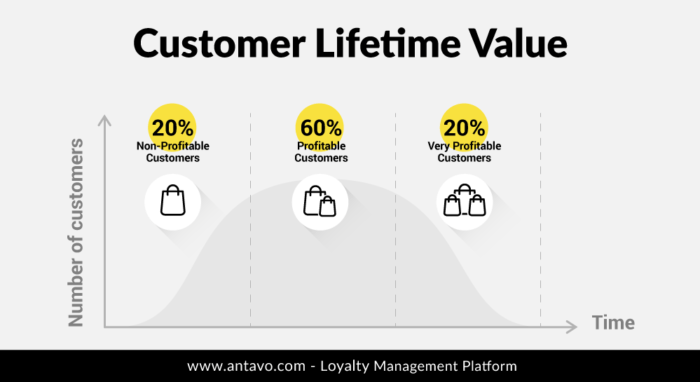 It's worth highlighting that customers with an emotional connection to a brand have a 306% higher lifetime value. The same study also shows that loyal shoppers stick around for an average of 5.1 years and 71% of them would recommend the brand to friends and family members.
In other words, building a strong emotional connection with customers with the help of a loyalty program has a direct impact on customer lifetime value.
The Downside of 'Discount Culture'
Back in October 2018, Private White, a British men's outerwear brand launched a peculiar Black Friday campaign, proudly boasting their offer of 0% off during the shopping holiday.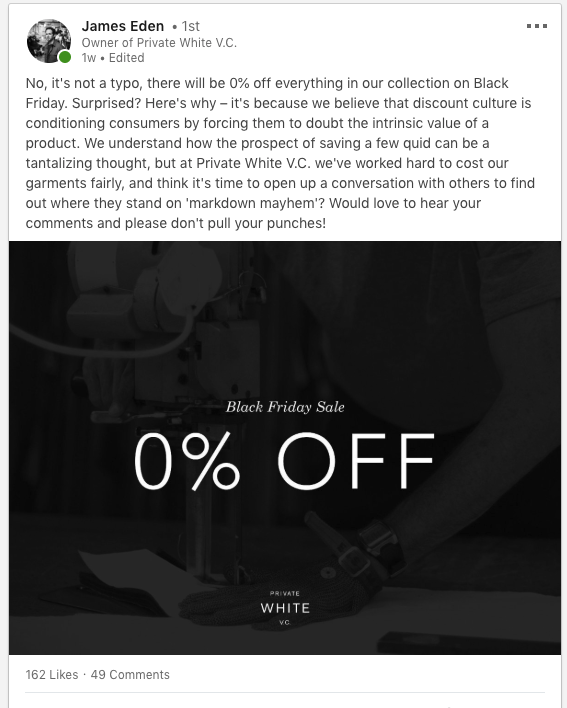 This clever marketing hack is incredibly relevant. Companies are in a constant war with each other, trying to outbid competitors with bigger and bigger discounts.
This practice — also known as "Discount Culture" or "Markdown Mayhem" — is detrimental to your business on multiple levels. For one, you are hurting your profit margin by needlessly lowering your prices. But more importantly, customers have become conditioned to base their purchase decision on the sales figures alone.
Instead of training customers to chase price cuts, which inevitably leads to them abandoning you as soon as a competitor offers lower prices, brands and retailers should focus on keeping them around by using other types of incentives.
Offering loyalty program rewards and benefits (such as free shipping, an extended warranty, or tangible gifts, such as free tickets to a concert) gives customers a reason to stick around, even when the competition has better prices.
Just because you introduce a loyalty program doesn't mean you have to give up on the idea of discounts. The two customer loyalty systems complement each other perfectly. Learn more about best practices from this video.
Customer attitudes have changed – The rise of the "Unique Consumer"
Brands and Retailers are now serving consumers who want speed, convenience, quality, value orientation, novelty, and a fair price.
This comes with an additional challenge: these behaviors are no longer limited to Millennials and Generation Z, but also to a generation of 65+ shoppers who hold an enormous amount of spending power. From the mantra of "I consume, therefore I am", a new type of audience is born: the unique consumer, also known as "Brand Me".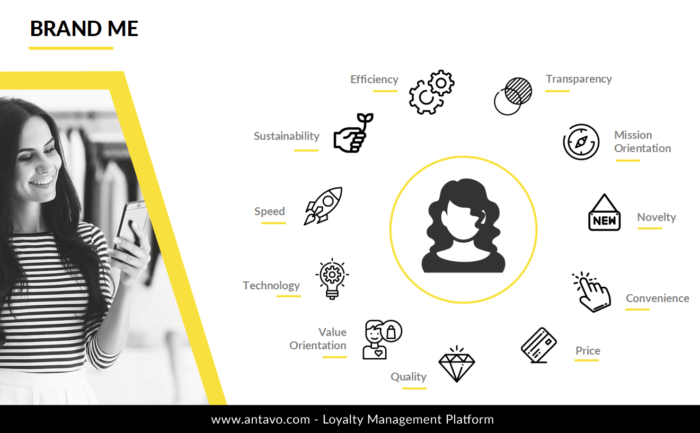 Unique consumers are characterized by a set of attitudes, which should be reflected by your engagement strategy:
Being loyal now means much more than simply buying a product, therefore companies should reward all sorts of brand activity.

Personalization has become essential, so it should be extended to the rewards, the shopping experience, and even how you communicate.

Saving time is more important than saving money. Moreover, consumers view experiences as being more valuable than possessions. Make sure to simplify the experience and create memorable moments.

Customers wish to consume curated content, so they seek out influencers and authentic recommendations. So plan your loyalty program with that in mind, and align it with people's interests and values.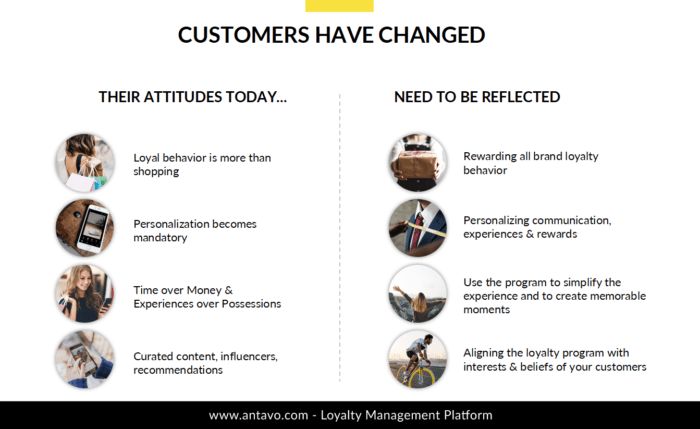 What is a Loyalty Program?
Loyalty programs have been around for decades, if not for a century. It all started with a simple idea — probably in a coffee shop or airline — where customers were promised a small token of appreciation after every tenth purchase or so.
Defining the term
Since then loyalty programs evolved tremendously, with new features added to the mix, but the core concept remained the same. But what actually is a loyalty program? According to Wikipedia:
"Loyalty programs are structured marketing strategies … to encourage customers to continue to shop at or use the services of businesses associated with each program."
A solid definition that expresses the baseline of a loyalty program, chiefly that it encourages repeat purchases. Still, it fails to explain the means.
Study.com
How about another customer loyalty program definition, from Study.com?
"A customer loyalty program is a program run by a company that offers benefits to frequent customers. … Those benefits may be in the form of discounts, rebates, free products, or other promotions."
We are getting closer, but purchase frequency isn't the only KPI loyalty programs can drive.
Search CRM
Let's see a third definition, from Search CRM:
"A loyalty card program is an incentive plan that allows a retail business to gather data about its customers… A secondary goal of a loyalty card program is to build repeat business by offering participating customers something that isn't available to non-participating customers."
I like this reasoning because it touches on the aspect of collecting data and providing exclusivity, both of which are fundamental to modern loyalty programs.
Antavo
But enough skirting around the subject, it's time to show our perspective:
"A loyalty program is essential for every product & service provider to build a deeper emotional connection with customers in more meaningful ways – outside of the buying cycle, through content, service & experiences. It's also a tool for supercharging your marketing efforts with additional customer insight, which increases relevance."
I believe this definition covers everything. Loyalty programs should go beyond simply rewarding purchases to foster brand love that doesn't rely on the temptation of discounts.
To achieve this, customers should be engaged on all available channels, even in their daily life. For instance, you can reward them for working out or recycling old garments.
And lastly, loyalty programs are ideal tools to incentivize profiling, allowing businesses to segment their customers better and increase relevance through personalization.
There are various ways to tell different loyalty programs apart. This episode of Customer Loyalty Minutes offers you a glimpse into the topic.
Why are loyalty programs worth it?
To be precise, a loyalty program is a cost-effective way to retain your existing customers. Why? Because keeping one customer costs you 10 times less than acquiring a new one, depending on the industry you're in.
A loyalty program can help you increase revenue in the following ways:
More repeat purchases

: A loyalty program offers incentives for your best customers to visit and buy from you more often. These are the top 20% of your customers, who contribute up to 70% of total sales because they tend to spend more over a longer period of time.

More customer referrals

: Loyalty programs are the perfect tool for rewarding customers who invite new shoppers. A study from McKinsey revealed that referrals generate

more than twice the sales

of paid advertising.

Better social proof

: With a loyalty program you can incentivize user-generated content (reviews, ratings, etc.). It's worth using this loyalty program feature, as

88% of customers trust online reviews

more than what brands say about their products!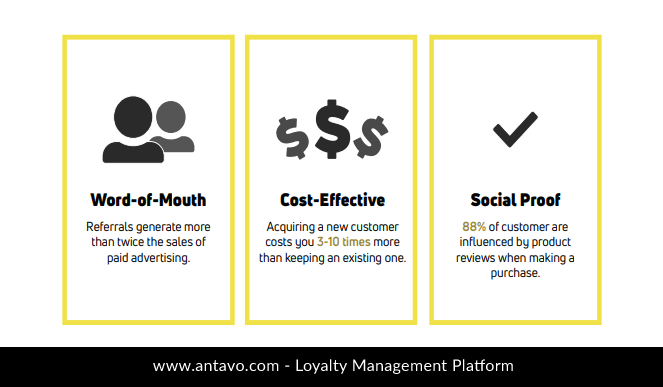 How to save money with a loyalty program
It's important to mention that opting for a loyalty program doesn't mean you're throwing money away just to improve customer relations. There are three ways it can deliver value and have a positive ROI.
1. Reduce discount costs
Introducing a loyalty program can actually make your existing benefits more cost-efficient. For instance, a standard markdown would be available immediately even if someone makes a purchase for the first time. But, unless you offer an instant discount for new members, discounts in a loyalty program typically require an initial purchase.
Moreover, even though you're basically giving customers a currency to spend, you'll never reach full redemption threshold because of the point breakage. In most cases, roughly half of your customers let their points expire.
2. More purchases
Rewards and incentives also change customer behavior. When people are just a few points shy of getting a reward they really want, they're more inclined to make an unplanned purchase.
The same could be said for keeping certain privileges: members are more likely to change their spending habits just to maintain their tier level or keep their points from expiring.
3. Elevating your marketing strategy with customer insight
Money won't buy people's data, they say. But you can encourage customers to voluntarily share their personal information by using gamified quizzes and surveys.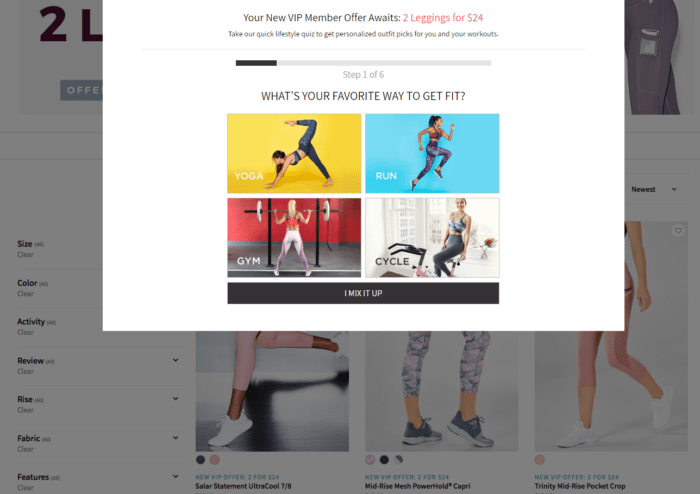 Plus, a loyalty program offers new opportunities for testing, giving you the option to learn more about your customers' price sensitivity and level of advocacy.
Common loyalty program mistakes
Simply having a loyalty program doesn't guarantee instant success: there are several defining characteristics you need to take into account in order to maximize the value. Here's a list of blunders to avoid:
Restrictive cost focus
Redemption limits are necessary to prevent customers from exploiting the loyalty program. But putting in too many rules or setting expiration dates that are too strict can turn the experience into a chore and lead to customer dissatisfaction. Aim for a balanced approach and let people have fun!
Overconfidence
Everyone wants to launch with a bang, but stuffing your loyalty program full of features don't always work out. Following the launch, the performance should be closely monitored — more on that in a later chapter — but biting off more than you can chew makes it more difficult to identify what resonates with your audience. And it's always better to add features later on than to remove them.
If you wish to assess which features are available for your business, check out our video, showcasing the Core Capabilities of Antavo's Loyalty Management Platform.
Contradictory business objectives
In a similar vein, pursuing multiple KPIs that go against each other only leads to brand dilution and customer confusion. Imagine a loyalty program, trying to increase purchase frequency and average order value for the same audience simultaneously.
Missing data strategy
Customer data is the bedrock of any loyalty program. Without it, you won't be able to set up customer segments and effectively A/B test your loyalty campaigns. Think about it: if data is not considered from the very beginning, there will be no benefit to the core marketing performance!
Misalignment with the brand position
Not every loyalty feature is beneficial for every brand. By introducing an overly simple points-based loyalty program as a luxury brand, you may risk disappointing affluent buyers who were looking for exclusive experiences and VIP treatment.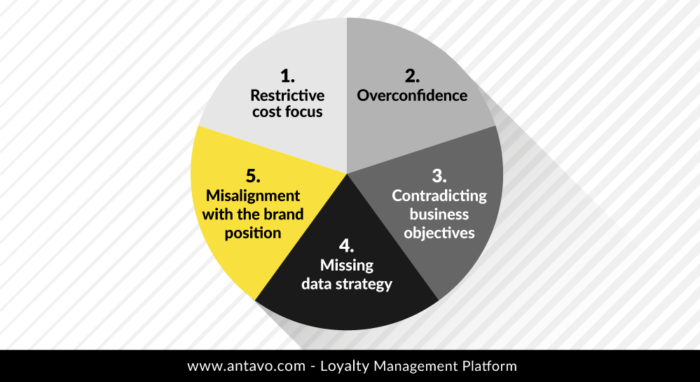 Loyalty Program Types
Loyalty programs are like cars: from an outsider's perspective, they all serve the same purpose. Cars get you from point A to point B, while loyalty programs help you retain customers, right?
The truth is, however, that the small details can make the experience totally different. While some people prefer a smaller, speedier sports car, others need a larger, safer family car to get the kids to school. In the same spirit, loyalty programs can be put into distinct categories that cater to specific industries and business types.
Knowing which loyalty program type fits your brand the most gives you a headstart in designing your loyalty concept and increases the likelihood of delivering an experience that your customers will truly love.
Antavo's platform gives you the freedom to choose from the best customer loyalty program ideas or mix and match elements from each. So let's see each of the loyalty program types, coupled with some real-life customer loyalty program examples.
Earn & Burn – Reward redemption
This is the most traditional approach to loyalty: members can redeem customer loyalty rewards in exchange for spending money. These kinds of programs encourage people to keep purchasing to see that their spend is valued.

Benefits
Ease of use: The rule here is pretty straightforward: rack up the loyalty currency and redeem it. Customers can quickly grasp the rules and start participating.
Incentivized customer identification: Since all kinds of purchases are rewarded, customers are compelled to identify themselves both online and offline.
Fast implementation: As Earn & Burn loyalty programs treat all customers equally, there's no need for further segmentation. The implementation process is also very quick and easy.
Convenient and easy-to-budget: These programs are easy to manage because the rate of reward redemption is determined by the available loyalty currency.
High perceived value: Customers see the rewards as great deals, believing they have a higher value than the actual cost. This has a positive effect on engagement rates.

Limitations:
Earn & Burn loyalty programs build transactional loyalty only, which reinforces discount culture. Moreover, it's difficult to add relevant personalization, and competitors can easily copy the formula with better discounts because it lacks a unique selling point.
Loyalty program highlight
Skincare provider Dr. Brandt utilizes the earn & burn logic really well. Customers can earn points by completing various activities, such as making a purchase, leaving a product review or signing up for their newsletter. Customers can spend the points they've earned to get discounts.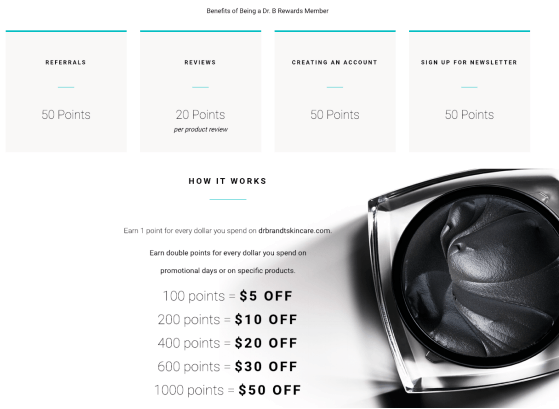 Tiered programs – Progress & Benefit
With a tier-based loyalty program, customers gain access to greater benefits and rewards by advancing through the ranks. Tiered programs encourage customers to spend and engage more in order to reach the next tier level or, in the case of tier expiration, maintain their current tier.

Benefits
Add value to status: Tier levels are associated with benefits. The higher the tier, the more exclusive the brand experience is.
Create more targeted experiences: Segment your customer base more effectively with tiers. Doing so improves the experience and provides targeted communication.
Establish a long-lasting relationship: Tier-based programs keep customers engaged for a longer period of time. And it's an excellent gamification element, because reaching a new tier feels like an achievement, pushing the customer to keep ranking up.
Use behavioral science in your favor: Maintaining tier levels is just as important and desirable for customers as reaching higher ranks. Customers are willing to keep spending to prevent losing valued privileges.
Shield yourself from the competition: Distinguish your customer experience from the competitors' with great benefits for the highest tiers. Also, high commitment time discourages high-spenders from switching.

Limitations
Tier levels represent an achievable status for customers. Once reached, they feel entitled to the related benefits, but this kind of sentiment can make it more difficult to adjust the benefits later on.
Loyalty program highlight
As the self-titled modern luxury shopping destination, MATCHESFASHION needed a customer loyalty platform that could meet the company's high standards. The program features four tiers, and customers gain new ranks by keeping their spend volume high. Not only does the quality of rewards increase with each tier, but the number of benefits and exclusive services also increase.
Perks – Join & Enjoy
A loyalty program based on perks grants benefits and rewards to all members, regardless of how long a member has been enrolled. The expectation is to generate emotional attachment with the brand, which could lead to recurring purchases.

Benefits
Support brand building: Associating your brand with a great shopping experience has a high potential to drive additional customer acquisition and promote brand awareness.
Generate a sense of gratitude: Since benefits are granted unconditionally, members feel indebted, rather than entitled, to the privileges. This helps to establish an emotional connection.
Easy to manage: Running a perks program isn't difficult: there's no liability due to the absence of points, and you're free from commitments since there are no achievable statuses.
High value for actual cost: Exclusive services and transaction-related privileges are seen as valuable, even though they represent a relatively low cost for companies in most cases.
Highlight services unique to your brand: If your business is characterized by exclusive services that are hard to duplicate, it's a great idea to put them in the spotlight with the help of a perks program.

Limitations
There's a lack of segmentation, which can lead to low personalization. Perks programs also suffer from a lack of customer investment. Since customers have no clear goal to work towards, their shopping behavior is slower to change.
Loyalty program highlight
Harvey Nichols managed to overcome some of the above setbacks with its loyalty program. After every third month, each member can redeem a gift from a pool of rewards. But here comes the twist: the quarterly spend of each customer influences the available rewards.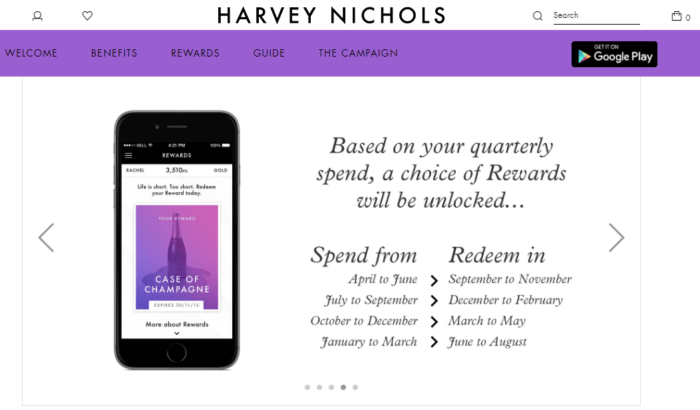 Gamified programs – Play & Unlock
This type of loyalty program is based on completing challenges or collecting badges to engage customers in a gamified way. The goal is to encourage members to interact regularly with touchpoints and repeat their behavior so that they don't lose their privileges.

Benefits
Encourage repetitive behavior: Associate each challenge with a benefit. If customers wish to continue their progress, they need to repeat certain actions, fostering the creation of a habit.
Engagement beyond transactions: Customers can also be prompted to complete other engagement actions, such as social media sharing, content creation or other brand engagement.
Incentivize specific interactions: Since each challenge (or badge) is the result of a series of interactions, you can pick the ones that fit your business goals the most.
Gamified customer experience: By associating incentives with a challenge or a badge, customers have to complete a mission in order to unlock a benefit, just like in a game.
A safe choice to launch with: These programs encourage customers to follow your instructions in a fun way, without feeling restricted. Explore how customers respond to incentives and use that valuable loyalty data later on.

Limitations
A potential issue with gamified loyalty programs if challenges become too complex, it can be hard to explain the rules, demanding additional communication efforts on your part. The system also requires regular updates, or else the concept becomes stale and customers abandon the program.
Loyalty program highlight
Tokyo Otaku Mode really puts the "game" into "gamification", as the company integrates a virtual crane-like minigame from a third-party site. It's modelled after the popular catcher game found in many Japanese arcades.
Members can exchange their points for tickets in order to test their luck against the machine.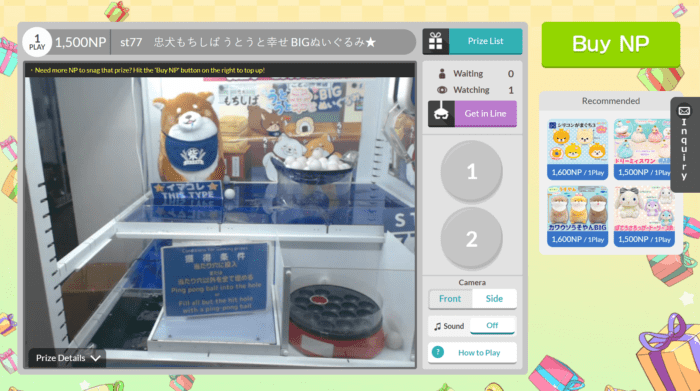 Loyalty Communities – Target & Engage
Communities are smaller clubs within the loyalty program. They are based on specific topics, interests, or values that are important to your customer. Therefore you can strengthen your relationship with them.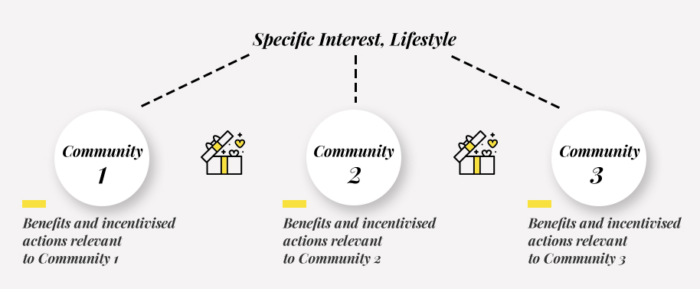 Benefits
Add an unlimited number of communities: The goal of setting up communities is to provide each of your customer segments with an experience that goes beyond transactions, setting you apart from the competition.
Connect with customers via their interests: Communities can be centered around a popular product, such as a gaming console; a lifestyle or hobby, for example running or wellness; or even ethical values, like sustainability.
Support brand building: Associate your brand with a sense of belonging by attracting customers with specific interests. Community membership can be free or tied to access criteria.
Highly personalized experience: By targeting a smaller audience with a common interest you'll get to know these customers better and be able to provide targeted offers that really resonate.

Limitations
Communities aren't standalone loyalty programs, but are instead an add-on to another loyalty program structure, such as Earn & Burn, allowing you to add new touchpoints to your original framework.
Loyalty program highlight
High-end sneakers are a highly sought-after commodity in luxury fashion. Italian-born luxury fashion retailer LuisaViaRoma capitalized on this trend by creating a closed community around sneakers, called the Sneakers Club. Of course, not every group needs to be a VIP club. Actually, it's much easier to develop a like-minded community if people can freely join these clubs, or there's only a small entry barrier.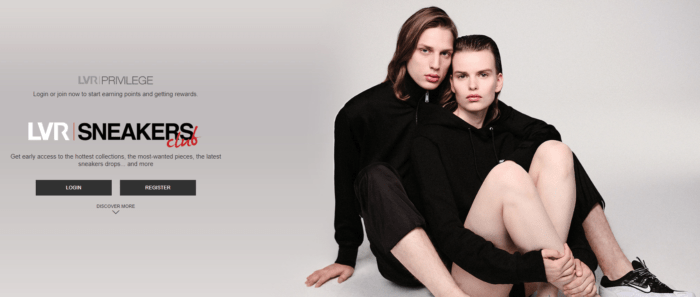 Hybrid loyalty programs
A hybrid loyalty program merges two or more types of programs together, because mixing multiple elements is often the key to adapting a loyalty scheme that fits your business strategy.

Benefits
Select the best from each program type: Bypass the limitations of each type of loyalty program and reach your full potential. Start with some functionalities from one type, and mix things up later on by adding exciting new elements.
Move the most important KPIs: Each program type contributes to moving KPIs in its own way. With a mixed program, you can easily drive non-commercial goals, such as supporting your brand positioning.
Cater to your target audience: Reach your audience more effectively by optimizing your loyalty program over time. Introduce elements from various loyalty program structures that really resonate with your customers.
Connect with your customers' values: Make a lasting impact by introducing features that support your brand's message. Reward sustainability or an active lifestyle to connect with customers who share your brand's values.
Flexibility from the start: Play around with various elements from different program types and see what works. You don't need to commit yourself to one idea alone – you can always introduce something new.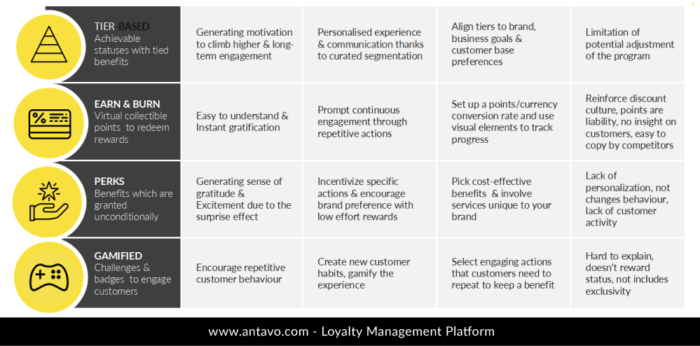 Loyalty program highlight
US-based streetwear retailer Jimmy Jazz opted for a loyalty program that mixes together various loyalty program types. Customers receive points by interacting with the brand, just like in an earn & burn program. The number of points members amass determines their tier, and each tier unlocks new kinds of rewards that people can buy with their points. They're really showing their appreciation for their best customers!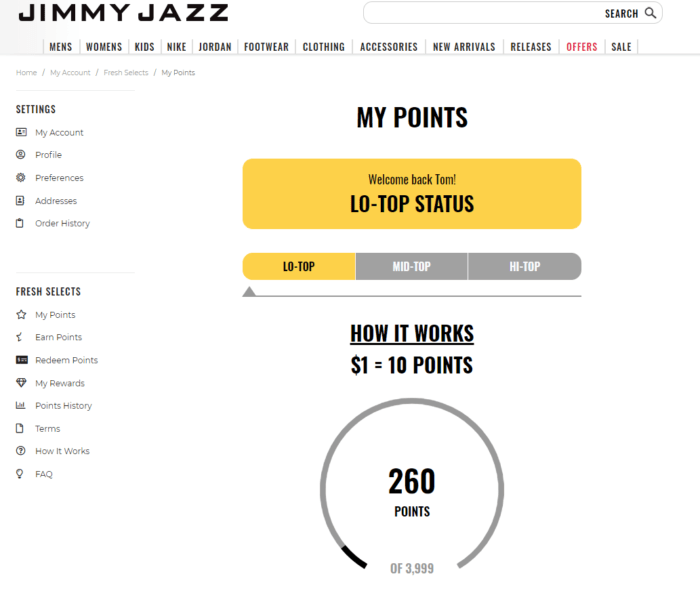 Coalition & umbrella loyalty programs
Although not exactly loyalty program types, it is still worth talking about coalition and umbrella loyalty programs. These programs aim to unite multiple brands under the same roof. On one hand, coalition programs speak to independent brands. On the other hand umbrella programs bring together brands that belong to the same corporate group. Just think about PepsiCo's portfolio of brands.
The downside of this approach is that the planning phase takes much longer than one-brand rewards programs. Brand dilution is another risk: there's a lot left to be desired in terms of making the experience more personal from each individual brand's standpoint.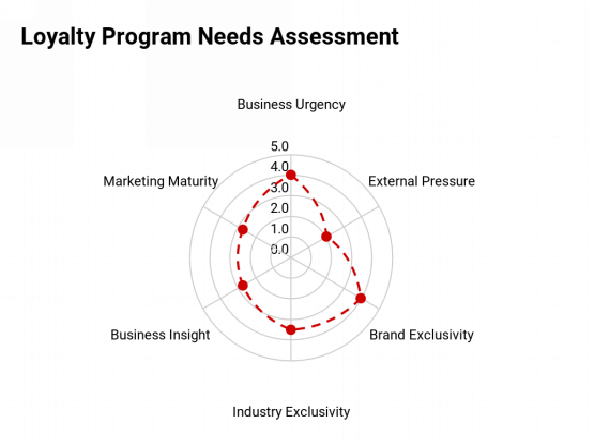 Loyalty Program History – From Loyalty 1.0 to Recognition Loyalty
Before diving further into the various features that make loyalty programs feel enticing, it's important to understand the history, and why certain approaches simply won't be able to drive your business goals.
The Traditional Approach – Loyalty 1.0
Originally, Loyalty 1.0 was a great differentiator in an age when the internet was less widespread. At that time people based their decisions on how much value they got for their money. In that sense, loyalty programs helped to reduce the cost of discounting, essentially functioning as a cheap currency.
Once companies realized the potential of transaction-based loyalty, suddenly everyone wanted to launch their own program. Then, when everyone ended up with a wallet full of loyalty cards, the concept stopped being special. This meant that customers were no longer inclined to shop at a store simply because it had a loyalty program.
Oversaturation wasn't the only issue with Loyalty 1.0. Customer priorities have changed drastically over the years. Modern shoppers — Millennials in particular — seek instant gratification and 44% of them stated that experiences hold more importance for them than possessions. That's why loyalty programs that focus on financial rewards are quickly losing relevance in customers' eyes.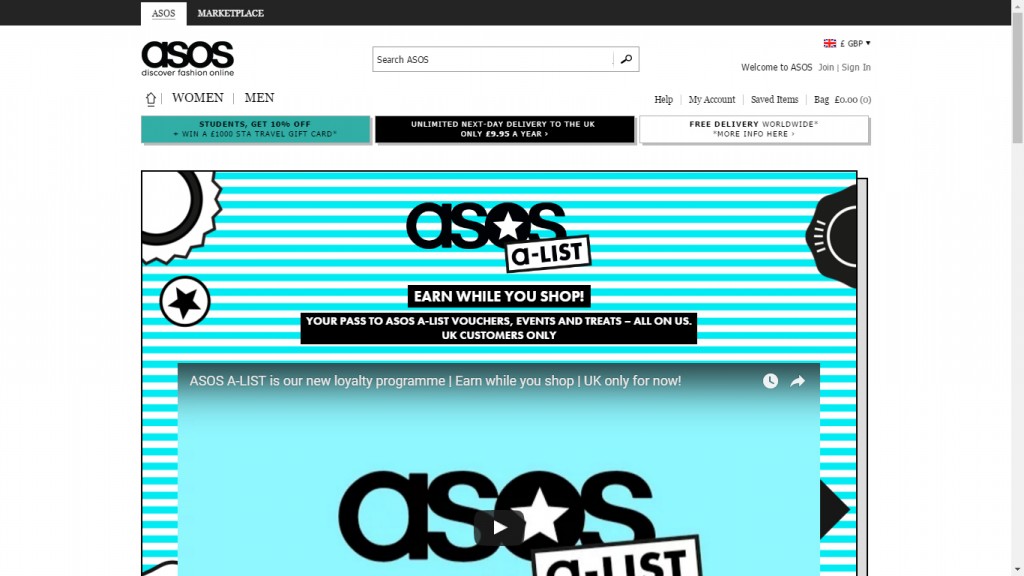 Isolated Innovation – Loyalty 2.0
The need to evolve from the old school loyalty model was obvious, but there's an ongoing debate about which direction to take customer retention. Loyalty 2.0 was born from this discussion, and it focuses on advancing the loyalty logic in one of the following directions:
Concept innovation:

In short, make the engagement feel memorable and wholesome by rewarding multiple customer interactions and offering experiences as rewards.

Data innovation:

Collecting and analyzing fresh layers of customer information with means such as geolocation can be used to increase the relevance of the program.

Technology innovation:

Adopting technological advancements such as self-checkout, smart mirrors, or even chatbots is a great way to take the customer experience to a whole new level.

Operational innovation: Keep up with the latest trends by integrating the loyalty program into your marketing platform and commercial systems, and by adopting mobile solutions.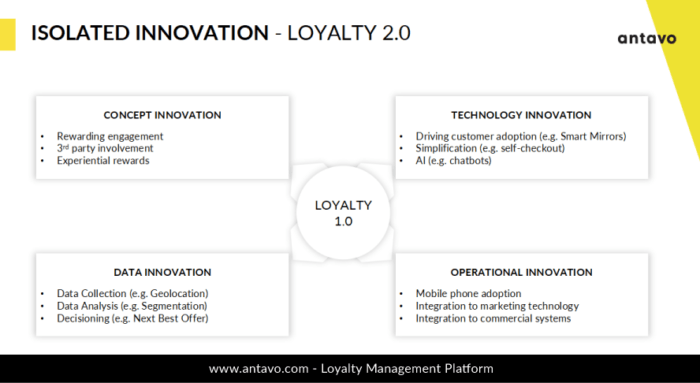 None of these innovations are wrong, yet each of them fall short, when taken in isolation. In order to engage today's hyper-aware customers, you need a loyalty program that unifies all the current best practices.
Recognition Loyalty, the new approach – Loyalty 3.0
Recognition Loyalty was created as a response to customers' need for something that truly resonates with their personalities, because long-lasting brand love is based on aligned values. The concept has been developed using the latest technological insights, behavioural science, and corporate strategies.
Customers who engage with a Recognition Loyalty program are recognized in more than one way – hence the name – which provides a different experience for each and every one of them. This is important, as it prevents the program from losing its relevance over time.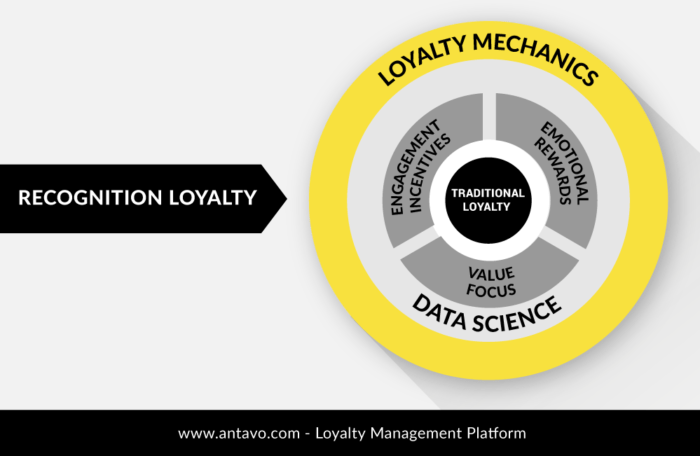 Recognition Loyalty solves the biggest problem with traditional loyalty programs: lack of engagement. Rewarding customers only when a transaction takes place severely limits your opportunities to deliver an emotional high, because these events are too few and far between to keep people engaged.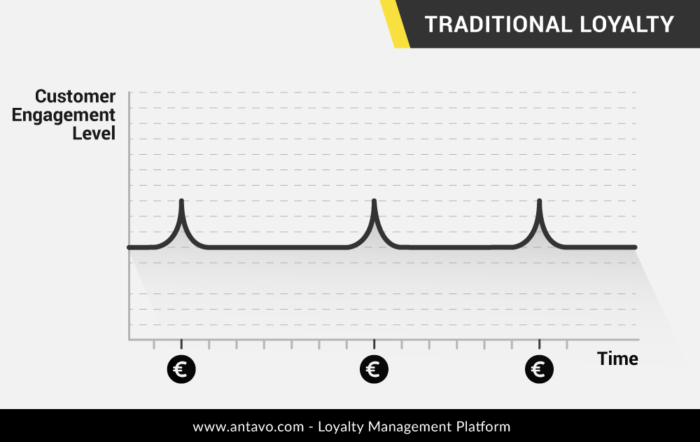 Recognizing customers outside of the buying cycle
However, when you recognize the members of your loyalty programs for a variety of interactions – not just transaction-related – they will feel good about your brand far more often.
These interactions can include contributing user-generated content on social media, writing product reviews, taking a product-related quiz, or referring a friend. Also, you can engage customers in everyday activities, such as going for a run in their new shoes or wearing clothing items with smart tags in them.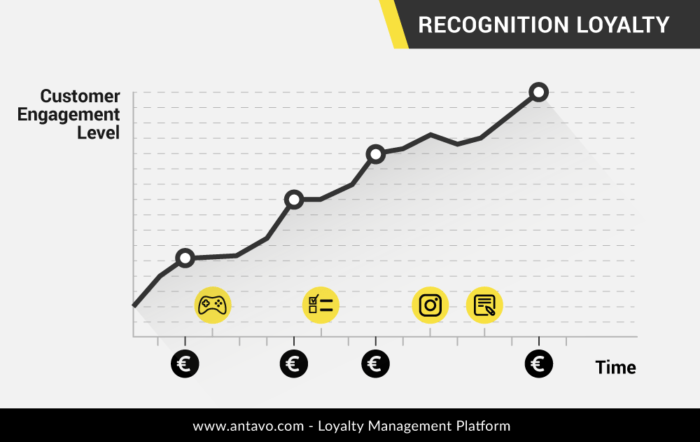 The topic of Loyalty 3.0 is complex and layered. There are five pillars in total, which help you maximize customer insight, incentivize engagement and tailor the loyalty program to your customer's preferences.
If you're interested in learning more, check out this episode of Customer Loyalty Minutes, where our CMO & Co-founder, Zsuzsa Kecsmar discusses Recognition Loyalty in-depth with our VP of Strategy & Insight, Jörn Roegler.
Best Loyalty Program Practices
Now that you've learned about the past, present, and future of customer loyalty programs, it's time to see what features can make your reward system one of the best loyalty programs out there.
1. Brand your loyalty program with a hint of charm
The success of every customer loyalty program lies in how attractive it appears to the customer. So go ahead, unleash your inner creative beast, and come up with a fun and engaging loyalty program concept! Offering something above and beyond discounts will also help you differentiate your stores from those of your competitors.
Here are the ingredients that can ensure a massive wow-factor:
An enticing loyalty program name: Instead of simply calling your program a "Rewards Program" come up with something original to raise curiosity and support your brand image. Think about Amazon with its Amazon Prime program, Sephora's Beauty Insider, or the LVR Privilege Program from LuisaViaRoma.
Catchy loyalty currency: In the same vein, make your loyalty points stand out with a name that's unique and ties to your industry. For example, at Starbucks people can collect stars, at Beer Hawk customers get Beer Tokens, and at American Airlines you collect miles.
A deeper meaning: Come up with a core message for your loyalty program that focuses on something more human than monetary benefits. Simply Be fostered a like-minded community around its brand with a body-positive message, supporting women in being their awesome selves.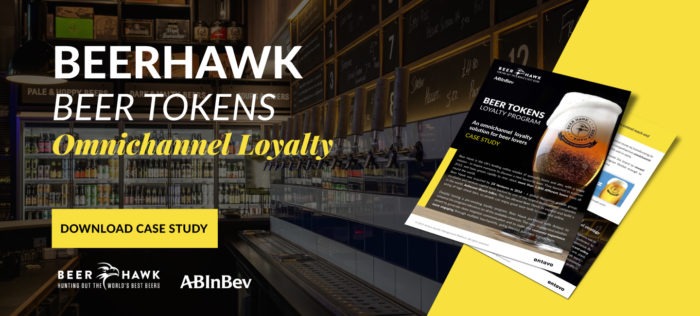 2. Offer enticing rewards and capture their hearts
Despite the fact that discounts, free shipping, and special perks can't generate long-term loyalty engagement, they still play an important role in getting customers to sign up for your loyalty program. But once they've enrolled, you have the perfect opportunity to offer the following rewards, which go far beyond monetary benefits:
Experiential rewards

: VIP events, personal shoppers, branded and limited editions can create real excitement and show how much you care about your customers. These rewards are the perfect way to increase advocacy, engagement, and word-of-mouth for your brand.

Charity rewards

: Let your human side shine by letting customers to offer or exchange their points for a monetary donation to one of several charities. Show your values. Your customers will love it.

Contests & Prize Wheel: Giving people a chance to win something creates buzz surrounding your loyalty program. Not only that, it will motivate customers to spend their points. In exchange, you only need to give away a few high-valued products in the end.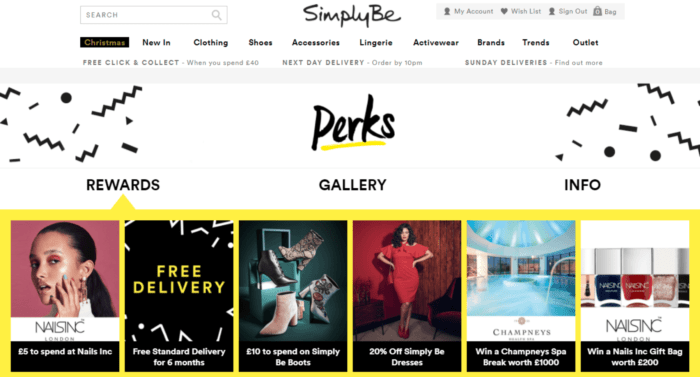 3. Build an emotional connection through Surprise & Delight
People are inherently curious and gravitate towards experiences that are about mystery and discovery. And when they aren't aware of a gift, receiving it for the first time yields an emotional high, which they wish to experience again and again.
With Surprise & Delight, you can capitalize on this by rewarding customers when they least expect it, or when they complete hidden objectives that are important to your business.
Luxury fashion retailer LuisaViaRoma introduced an award-winning S&D email campaign, in which customers received a personalized message and some bonus currency on their birthday.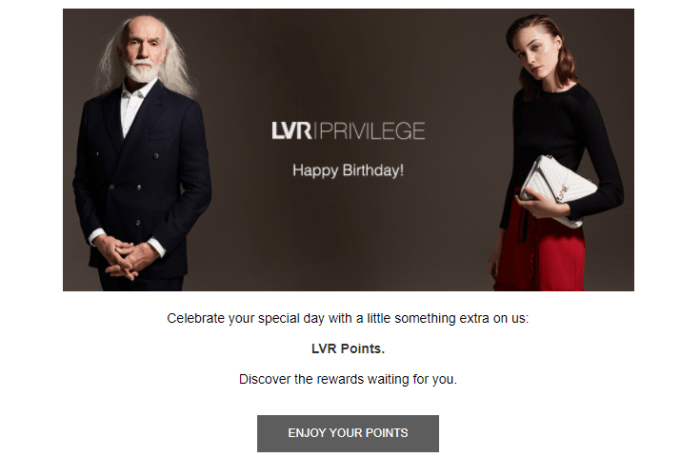 4. Be present in their daily lives
If you wish to go beyond rewarding purchases and fight discount culture, then it's absolutely necessary to engage customers outside of the buying cycle. When customers are engaged with your brand in their everyday lives — not just when they buy something — they'll be more attached to your brand, and you'll always be considered before the competition.
A few ideas to build advocacy based on shared values:
Track athletic activity:

Appreciate people's passion by rewarding them for running or working out. This is possible by integrating smart technologies, like Fitbit.

Support brand values

: Show customers you care and create a strong bond by offering points for sustainable behavior like bringing back clothes, recycling electronics or donating books.
Custom actions: Support your brand's goals with custom actions, such as tracking product wear with smart chips, encouraging product recycling, or using your store's wishlist feature.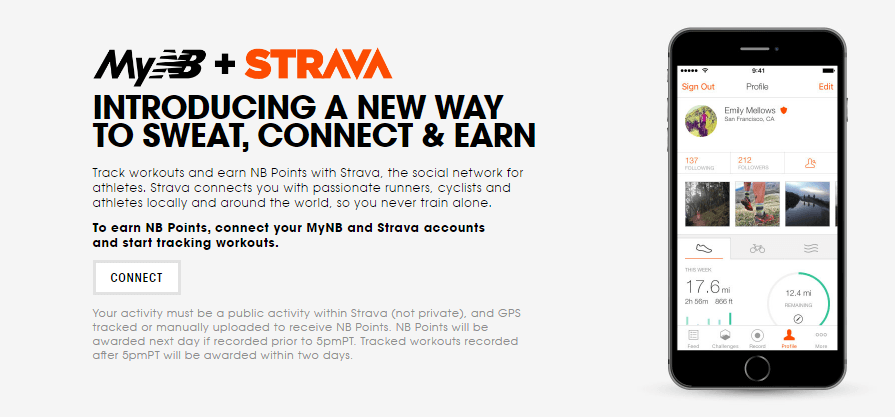 5. Engage top members with VIP clubs
Let me share a clever little life hack with you: customers love exclusivity. The idea that they can get their hands on something that's off-limits for others makes them feel special. And this ego boost is an important motivating factor when it comes to making purchase decisions.
You can capitalize on this trend in various ways. If you have a tier system, add one extra invitation-only tier at the top. This ensures that only top spenders and valuable influencers are privy to this status. Lower-ranking customers will want the same exclusive treatment, and will strive even harder (and spend even more) for a chance to get into the upper echelon of the brand's community.
Another approach is to create an inner circle (or special interest club) within the program. In this case, members need to opt-in by spending their points to enter. Of course, a VIP club isn't worth anything without VIP benefits. For instance, Italian luxury fashion retailer LuisaViaRoma gives members of its exclusive Sneakers Club access to upcoming products before releasing the products to the public.

Going Omnichannel – How to Bring a Loyalty Program to Mobile & In-store?
Bear in mind that applying your customer loyalty program only to your ecommerce website will limit its full potential. So if your business is represented on other channels — i.e. your brand has brick-and-mortar stores, or has developed a native app to boost engagement rates — then it makes sense to apply your loyalty strategy there as well, right?
Your Omnichannel Loyalty Checklist
Planning a loyalty program that speaks to your customers in the right way, in the right place, and at the right time is absolutely possible. In this sense, the planning stages are the most important part of the process. So here's a checklist to help you start the loyalty conversation with your team:
Identify where your customers browse and shop the most. Focus on creating a smooth experience across those core channels first, and build from there.

Map out your data. Where does your customer data come from and where does it live? What could you do better if it were unified?

Consider your current offers and promotions. Are you making it easier for customers to engage on every channel where they want to shop?

Understand how your customers enjoy spending their time. How can you reward them for it?

Also, ask customers what they care about. Whatever the cause, it's another opportunity to build real relationships.
Building a Single Customer View
Customer loyalty programs have long been recognized as a brilliant way to gather information about customers. At the same time, it can also cause problems if brands store their customer data in multiple places. If your CRM has different data than the POS, the ESP and the loyalty program, you won't get the full picture – and that means missed opportunities.
The solution is to connect all channels, storing all customer information from online, offline and mobile interactions in one place. This way the shop assistants will know about what kind of products the customer usually orders online; allowing them to make personalized recommendations.
A unified profile (or single customer view) that is connected with your other marketing tools means you'll always be equipped with the right information to recognize your customers, understand what they like, and be able to talk to them wherever they are. Look for a loyalty program that can integrate with your current marketing and CRM tools and deliver a complete view of your best customers.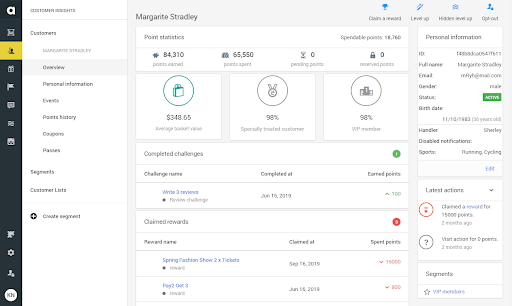 Mobile Passes
Everyone has a mobile wallet application on their phone. It's a native app on both iOS and Android smartphones. Just like the name implies, Mobile Wallets can hold all kinds of virtual items, aka Mobile Passes.
Passes can be loyalty membership cards for a loyalty program, a virtual coupon, tickets to special brand events, or even a digital boarding pass for your next flight.
One big advantage of Mobile Passes over their physical counterparts is that they're always within reach. 95% of Gen Z shoppers have a smartphone, and it's almost always at hand. Therefore loyalty cards or coupons that are stored on the phone have a higher chance of being redeemed.
Here's how it works:
By having their mobile pass scanned at the POS, customers can redeem their points for various rewards and discounts. At the same time, retailers have the opportunity to identify in-store shoppers and learn more about their customers.

The shop assistant can also use the system to enroll customers in a

Perk Program

where they receive various members-only benefits, such as a dedicated express checkout lane.

Those who already have a digital loyalty card receive push notifications when near the store. These can be reminders or notifications about the latest sale.
Check out this video demonstration of how our Mobile Wallet solution can help you. The solution can be implemented in just one day!
Loyalty Experience Kiosk
No matter where you look, enabling customers to connect to the reward program requires some sort of customer loyalty technology. If you're determined to give your shoppers the best experience possible, then what you need is NFC technology.
In brief, NFC is a set of communication protocols that enables two electronic devices to communicate with one another. You may have encountered this technology when paying with your phone. However, NFC has many other uses, most of which aren't tied to transactions.
And those use cases are what you should focus on as an innovative retailer.

See for yourself how our Loyalty Experience Kiosk works in action.
Use cases
Non-transactional use cases of NFC technology include putting an NFC tag on a TV screen that constantly loops an animation. When customers contact the tag, two things happen simultaneously: the big screen celebrates the interaction with a custom animation, while the phone opens up the loyalty program enrollment page.
Antavo's Loyalty Experience Kiosk takes this technology one step further, though. It's a unique hardware-software solution, which we designed and built; it allows customers to use the wall-mounted Kiosk as a gateway to access their loyalty program profile and interact with store-exclusive offers and fun games
Imagine your customers' surprise when, after spinning a Prize Wheel on the Kiosk and winning an instant discount, they see the discount code for their prize pop up on their phone screen!
Or consider how it would improve the shopping journey to have a Virtual Stylist. This feature lets them browse the product catalog and create a whole look for themselves. Then, after submitting their order, the shop asssistant would collect the products and bring it directly to them.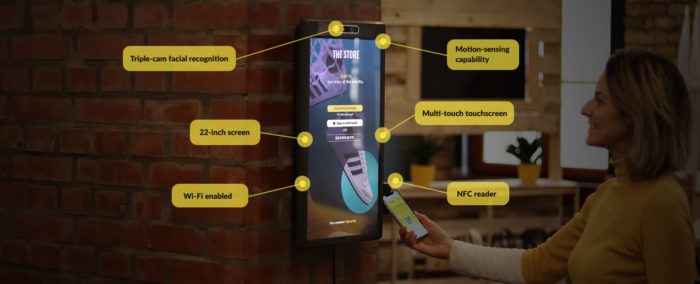 How to Build a Loyalty Program
At this point, you've most likely started envisioning the ideal loyalty program in your head. That's a perfect first step in your journey of to design and launch a loyalty program. To give you a better understanding of how the entire process looks, here's a breakdown for each stage:
Concept & business case
When discussing the basis of the loyalty program, always keep your KPIs in mind! A program launched featuring a single cool idea or just to copy the competition is bound to fail. That's why the program idea must be grounded in a business problem or pain point.
You should always ask yourself:
What objectives does your business have for the long term?

Do you have an existing loyalty program that needs to be reevaluated and redesigned, or you wish to build a new one?

How can the loyalty program be a natural part of your brand identity?

Do you have any surveys or research on what customers want and expect?
Arming yourself with a solid answer for each of these questions will help you build a strong business case. At this point, you should take into consideration which loyalty program type fits your business the most — so feel free to jump back and refresh your knowledge.
Also, take into consideration any technical limitations that could hinder the loyalty program. For instance, do you have the necessary hardware installed for the in-store feature? Then, determine how the revenue would be affected by reward and technology costs.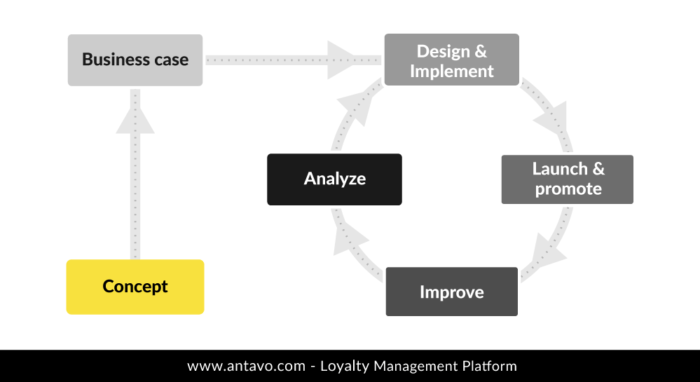 Design & implement
When the concept phase is complete, it's time to spring into action. There are several approaches to consider for implementing your program:
Doing it yourself: In the case of a loyalty program, the DIY route not only costs a lot of money and time but also forces your team to investigate how-to's, customer behaviors and UX trends. Unless you have a department of developers who focus solely on the program, it's going to be quite an investment.

Hiring an agency:

Agencies can help you create an alluring and customized loyalty program, help you develop it from start to finish, and even manage all the marketing communication around it. There's one caveat, though: this solution comes with a hefty price tag.
Using a customer loyalty software: Opting for a loyalty platform is not only cost-effective in the long run, but the development companies who created them have the knowledge and technology to set up and run your loyalty program the way you want it. And this expertise is what we offer at Antavo, too.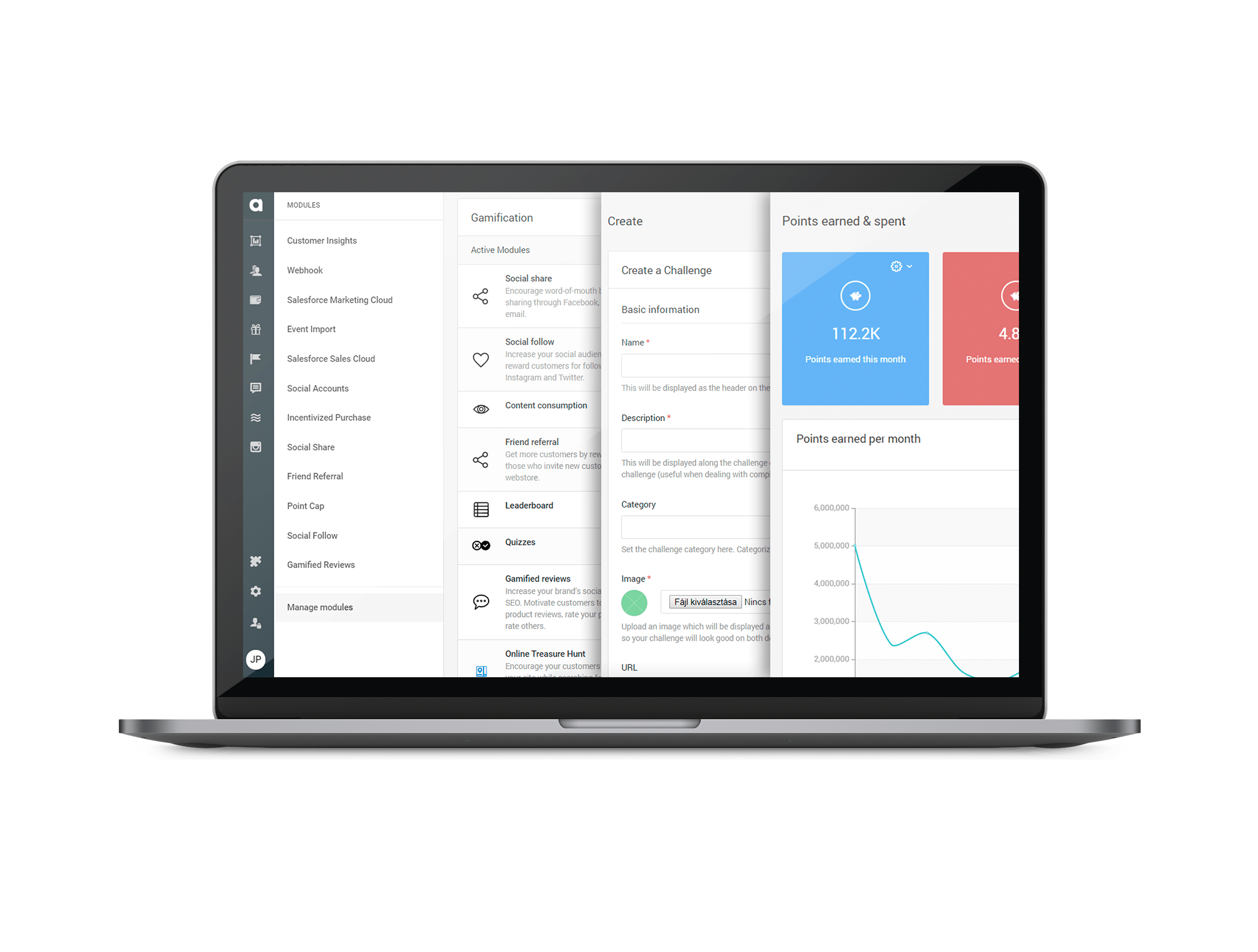 Launch & promote
You should think about the launch of a customer loyalty rewards program in the same way that you prepare a new product release. In other words, communicate, display its benefits, and keep it in constant focus. Here are the guiding principles of a successful loyalty program launch:
Define the aim
Define the aim: Have a clear goal in terms of what you wish to achieve with the launch. Would you like to tweak the system before greenlighting it, while also generating buzz on social media? Invite influencers to experience the program pre-launch. Or do you wish to drive word of mouth before the holiday season? Then boost enrollment numbers by letting people pre-register for the program.
Pick a target audience
It's not always in your best interest to let your full customer force experience the loyalty program on day one. Sometimes it's better to start small and test the waters, in case something goes wrong. So who should be invited? A selected customer group? Or 20% of each of your customer segments? Just be sure to pick a group of customers who frequently engage with your brand.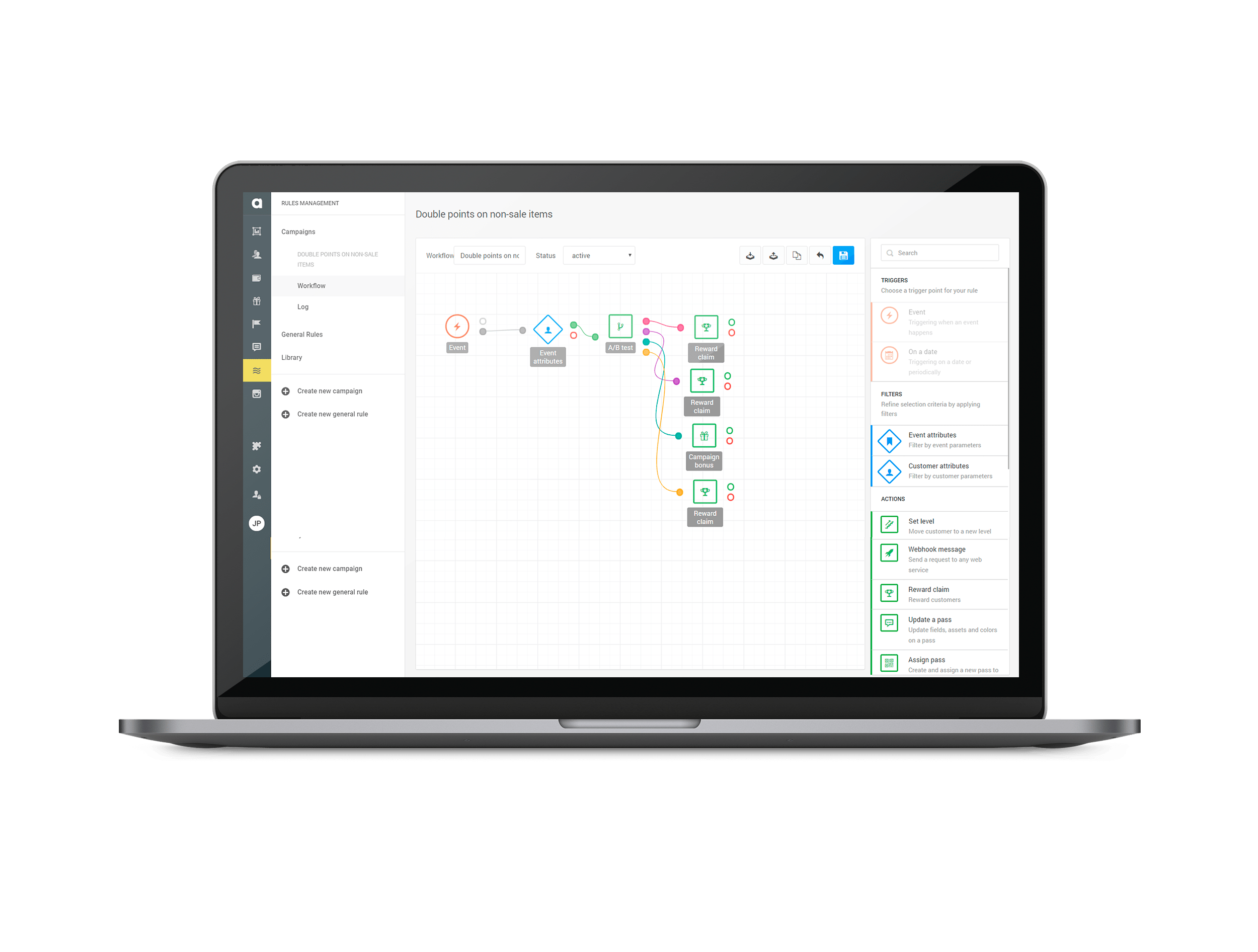 Train your personnel
It's absolutely critical to make your employees aware of the launch. This means more than simply sending out a company-wide email. First, you need to give specific instructions to your online support representative. Second, prepare the shop assistants so they can answer customers' questions (or help people enroll in the program). Then, train a team tasked with running the program, and so on.
Create a communication strategy
Which one of your channels would you like to involve in the promotion? Advertising on your website and in-store are must-haves. But don't forget to mention the launch in your newsletter and in social media ads. If you're an omnichannel brand, then we wholeheartedly recommend pushing the news across all channels. And let's not forget personalization: customers are more likely to respond if they receive relevant messages.
In this episode of our video series Customer Loyalty Minutes, Zsuzsa Kecsmar & Jörn Roegler recounted that most CRM teams have the technology to understand customers and be able to execute offers in a personalized manner. However, most of them lack the tools to generate organic content.
Analyze & improve
After setting up a loyalty program, you need to track how it affects your bottom line. There are many metrics that you should pay attention to, but here I'll highlight the three most crucial:
Google Analytics

: This tells you a lot about the conversion of your website visitors into loyalty program members. It also helps you detect which touchpoints, ads or newsletters are most effective at getting customers to enroll. Compare the results, investigate the weak points and optimize your loyalty strategy accordingly.

Enrolled loyalty member engagement

: Once you have active members in your loyalty program, you'll want to know how many actions they take in your program. How many points have they earned? What's the return percentage? How many rewards have they redeemed? Compare the results at regular intervals, investigate churn, and optimize where necessary.

Loyalty-driven revenue: This metric shows exactly how your loyalty program drives real profit. With the straightforward redemption system, you can easily calculate how much revenue was generated thanks to the loyalty program.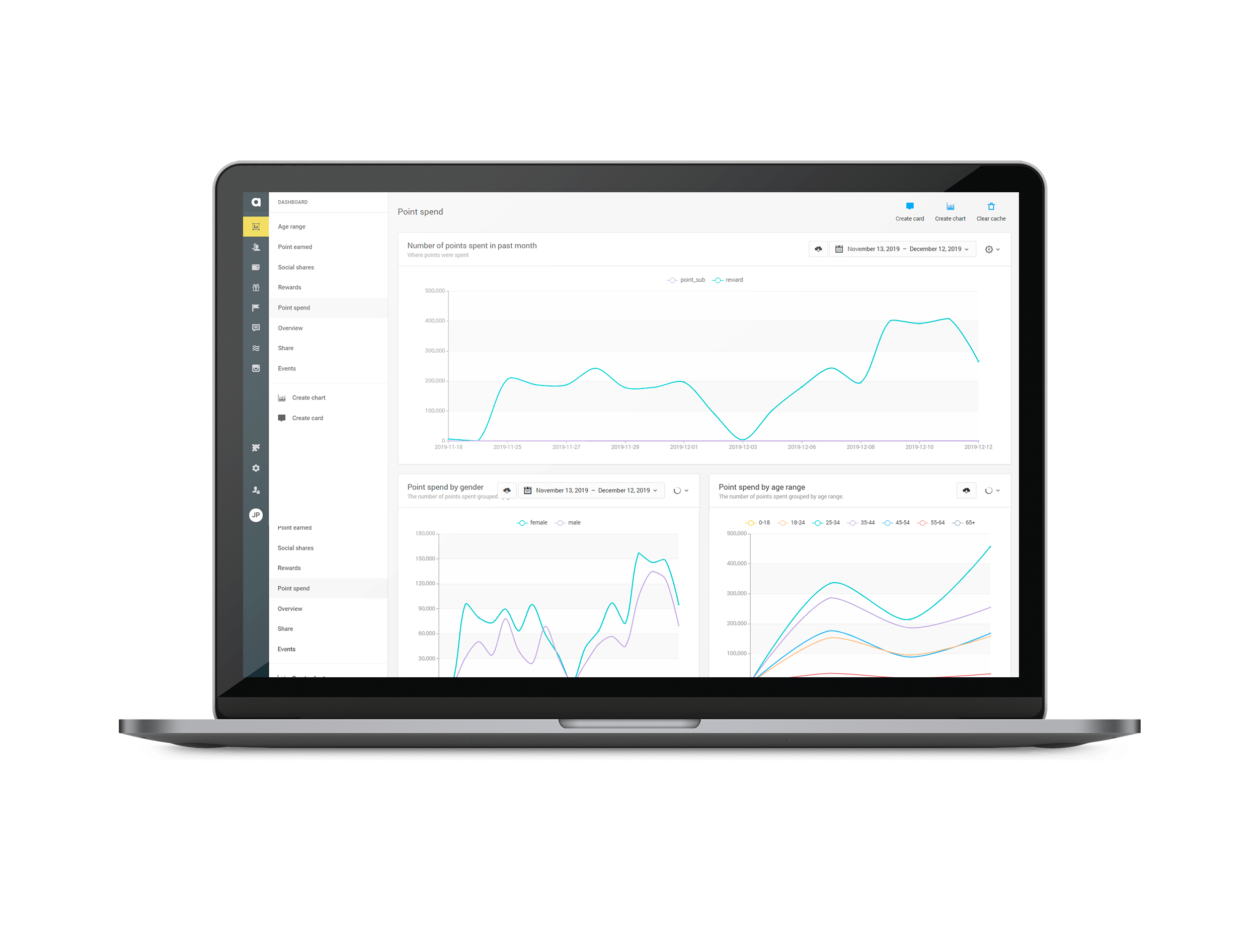 Expanding the loyalty program
After measuring the performance, you'll have a clear picture of which features work and which do not. In most cases, we recommend launching with a solid MVP. It's a basic program, which can be expanded according to member feedback. Once the program has been up and running long enough to understand performance, you can add features such as gamification, badges, make it a hybrid program, or optimize the program in any way you'd like.
How Much Will a Loyalty Program Cost?
Now that you know all about the different loyalty program types and how to design them, it's time to discuss the final – and perhaps the most important – question: what should be the budget for the project?
No two customer loyalty programs are the same, so I can't give you an exact price chart. What I can give you, however, is a handy overview for every possible expense, coupled with a useful worksheet to work out your reward system.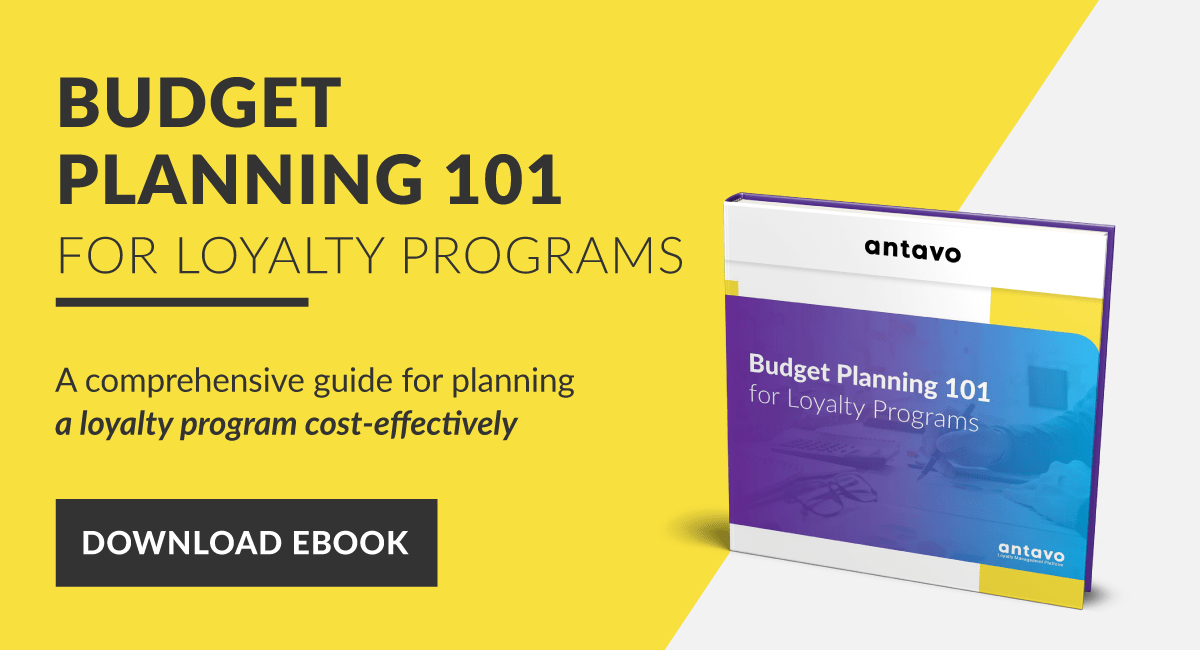 What proportion of their revenue do companies spend on customer loyalty programs?
According to the Loyalty Big Picture report, 71% of companies invest 2% of total revenue in loyalty and CRM. This means a high level of dedication to customer retention. On the other hand, a successful loyalty program shouldn't cost you an arm and a leg. Knowing exactly the costs and expenses could help you save money. Furthermore, designing a reward system that's highly automated and doesn't require IT knowledge means that few people are required to operate it, thus you don't need to hire a full staff to run it.
With that in mind, these are the five most important steps:
1. Planning and preparation
Having a goodt loyalty program requires a lot of planning. Revenue modeling and reward costs play an important role too, so you should pay close attention to these elements:
Technical research for loyalty program implementation

: You might use a customer loyalty management platform like Antavo, consult an agency, or create your own program from scratch. In any case, this decision requires time for research and consultation.

Preparations to create the loyalty program structure

: This includes planning and/or sourcing rewards, determining customer tiers, planning segmentation and scheduling marketing communication.
Plan your post-launch strategy: You'll also need to invest time in your program after it launches. Plan to spend time on getting customer feedback about the program. Plus, update the program and rewards regularly, to keep things fresh.

2. Technical implementation
Technical costs generally come in two main categories. The first is the loyalty platform: It doesn't matter whether you buy third-party plugins, enter into a contract with an expert customer loyalty company (in other words, a SaaS loyalty provider), or build your own program, there will be a price tag to consider.
The second one is human resources, as you'll need to dedicate employees' time to running the show. If you decide to involve a third party, you'll need to involve a lot of colleagues in the process. The list includes a project manager, IT members, plus a loyalty program consultant. And let's not forget, forget the person who'll manage the program on a daily basis.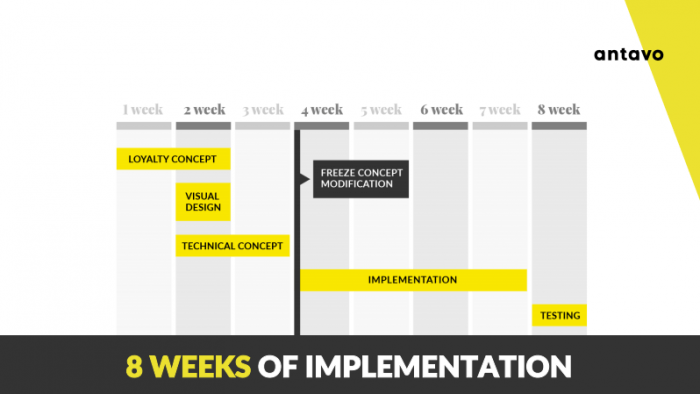 3. Reward costs
A healthy rewards catalog includes a wide variety of incentives, ranging from general discounts to experiential rewards. The latter is exclusive to your brand, for example, VIP rewards or signed greeting cards. You should really work to nail this part of the program if you want to keep people interested.
Cost of the reward

: It can be a custom product, an event ticket, a VIP service, a product that has been in your inventory for a long time, etc. Each item and experience has a base price; including the time and energy spent with the design team – which needs to be considered.

The cost of delivering the reward: If you're working with physical products, be sure to consider the cost of shipping. You can reduce costs by shipping rewards with the customer's next purchase.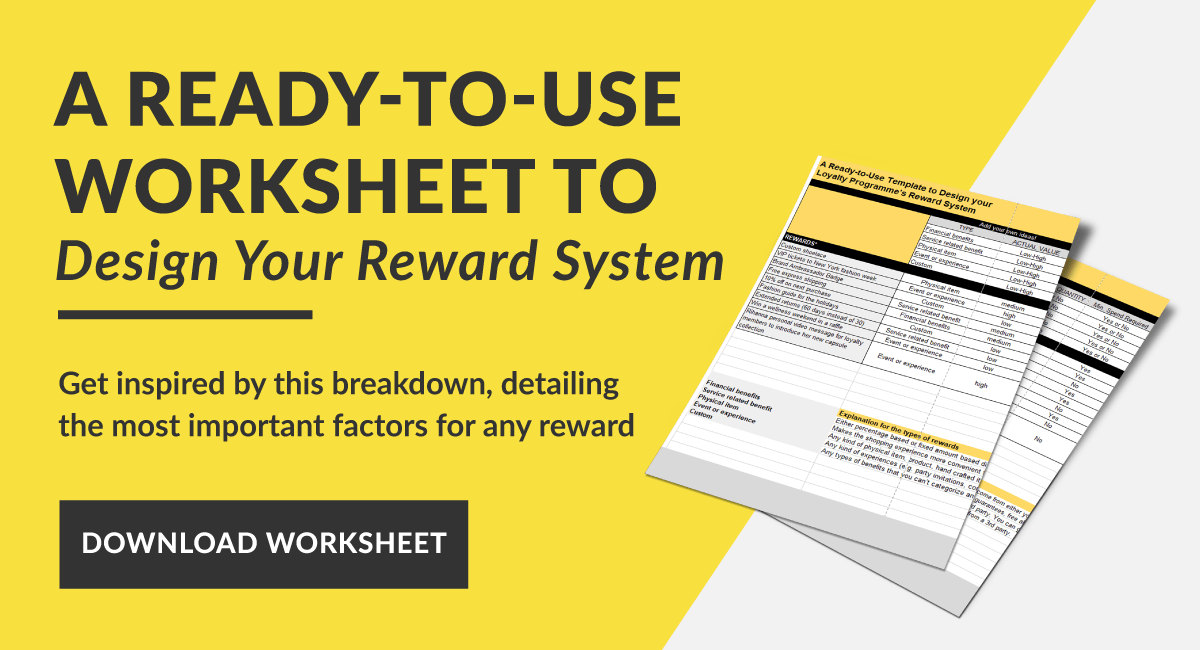 4. Promoting the customer loyalty program
Having a loyalty program is one thing, but making it a success story is another. That's why your advertising budget should also be considered from the very beginning.
Arrangements

: Come up with design elements and slogans that align with your brand (e.g. visualize customer levels, rewards or activities, and use language that creates a feeling of exclusivity).

Campaign launch

: Announce your loyalty program launch in a newsletter, run Facebook ads, use retargeting, Google Adwords, or even create a promo video to drive signups.

Lifetime management: Send follow-up emails, continue your promotions, run contests, and organize special events that focus on increasing member engagement.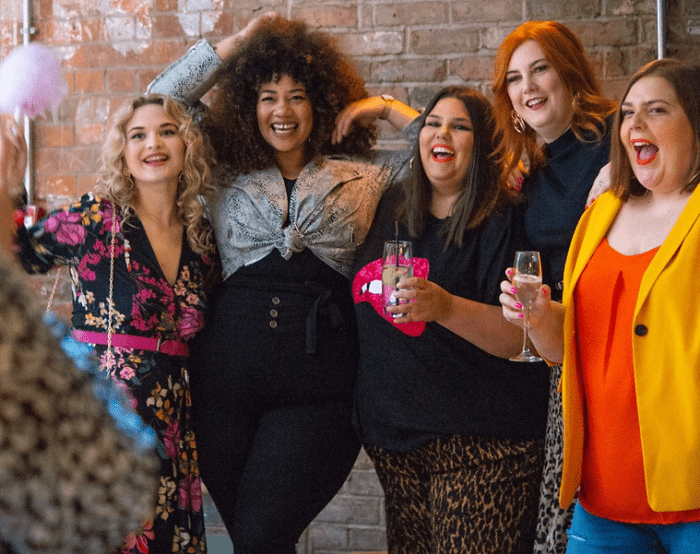 5. Program management
After launching your loyalty program, you need to task an appointed manager with a strategy to keep the program fresh.
Run campaigns in the program

: When rewards and activities end or get boring, new ones need to be created to match ever-changing customer preferences.

Analyze the results

: Work with your finance team or your loyalty consultants to understand the results. Use the feedback to adjust program elements and communication to optimize the outcome.

Customer support: Answer customer questions and treat your most loyal customers with extra-special care. This will ensure they keep their faith in your brand.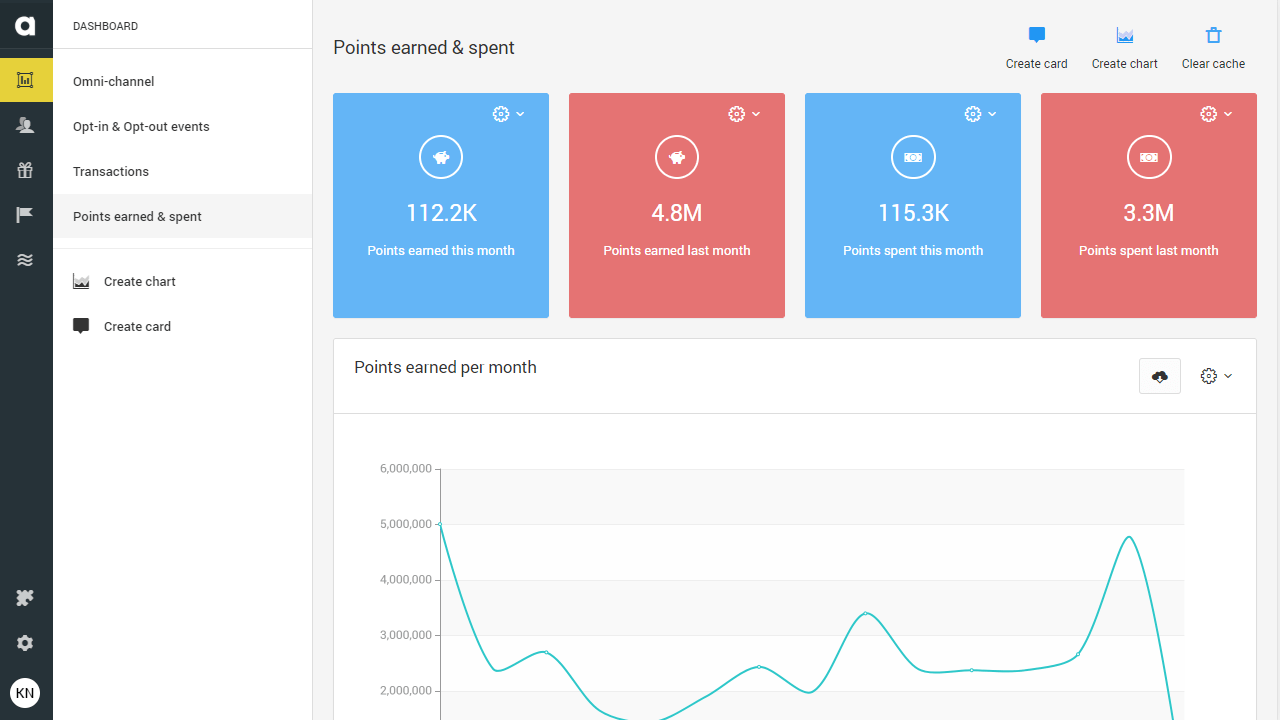 How We Help You
Building loyalty in this day and age is more than just offering plastic customer loyalty cards and some points. Your loyalty strategy should be built around what you know about your customers. Only then can you reward them and incentivize new behaviors in the most effective and efficient way.
Antavo is a leading SaaS technology, creating customer loyalty programs for retail, fashion, beauty, lifestyle, and hospitality. We help omnichannel and ecommerce brands' CRM efforts by supercharging their marketing technology. We also change customer behavior and drive an uplift in brand metrics and customer lifetime value with Recognition Loyalty™.
Why choose Antavo?
Fight the discount culture by going beyond points and purchases

Improve your in-store experience with our omnichannel features

Great product: customer profiling & Loyalty AI deliver the next best action

Antavo is modular and easy to configure – no need for IT help once launched

We have the know-how: we're on the top of our game both tech wise, and strategy wise
We serve clients like Jimmy Jazz, the N Brown Group, Beer Hawk / AB InBev and LuisaViaRoma – for whom we developed a loyalty concept that yielded €16m revenue in two years.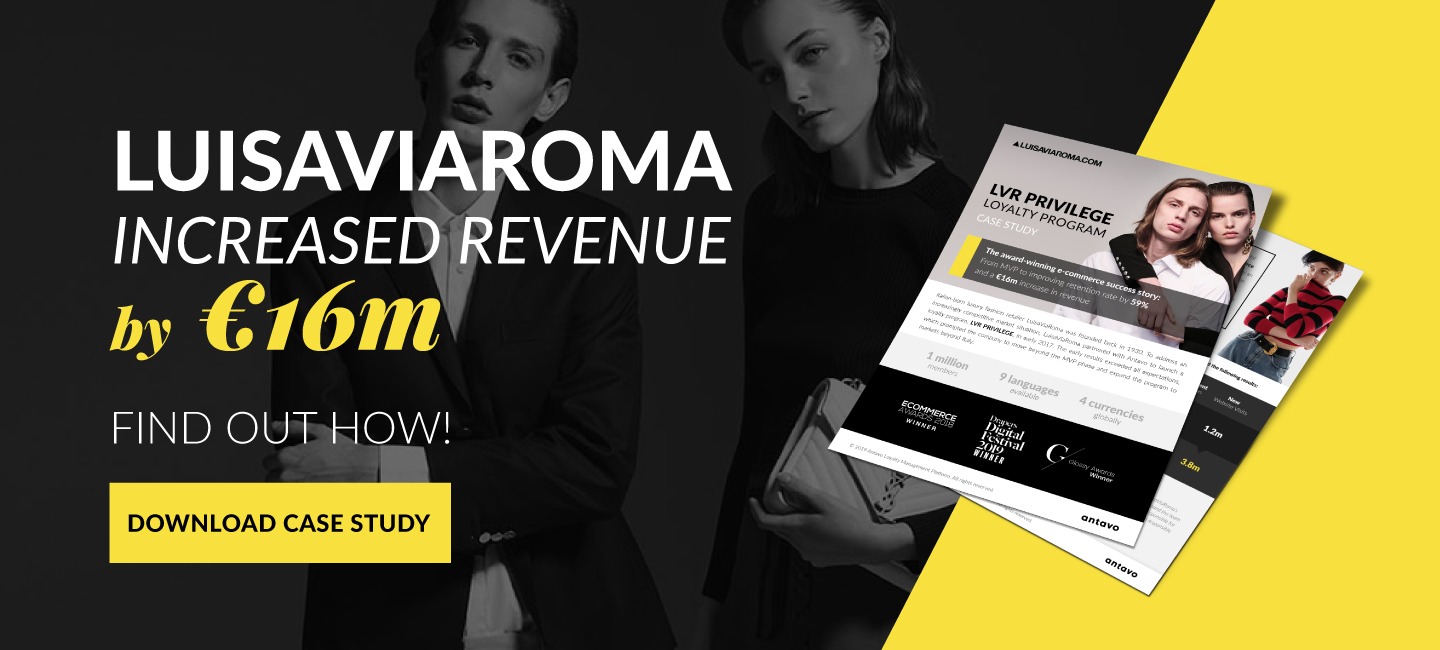 If you're interested in learning more about customer loyalty programs, you'll find ample reading material in our blog section, where we tackle go-to loyalty strategies and the latest industry trends.
In case you seek inspiration from the success of our clients, then our case study section welcomes you with open arms. We also have a YouTube channel, where we share discussion videos and tutorials that showcase our latest tech.
Check out our in-store solutions
Speaking of tech, Antavo is a trailblazer in enhancing the in-store experience. Need a customer retention tool that improves your omnichannel strategy and can be implemented within a day? Check out or Mobile Wallet Solution.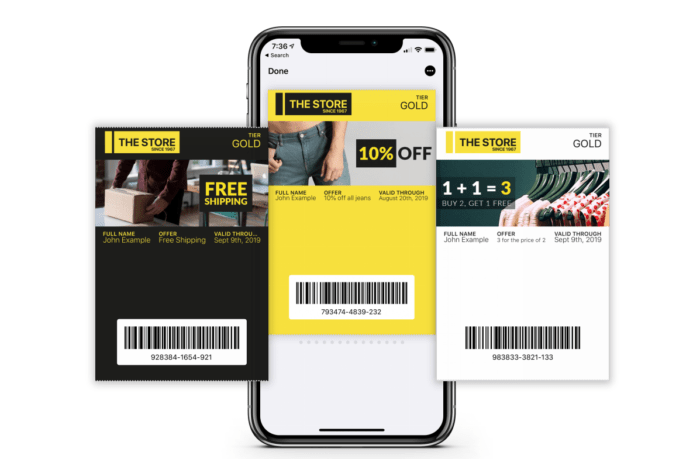 Lastly, we even offer an advanced NFC solution that brings the offline experience to a whole new level. Get in touch with us so we can tell you more about it.
I really hope you find this extensive guide useful. Don't forget, customer loyalty programs are excellent customer retention tools. So I wish you plenty of luck and success on your endeavor to build and run your own program.
Do you feel that I've missed something you were looking for? Don't hold back, contact us directly and our loyalty experts will send you a personalized answer, custom-tailored to your industry.
And don't forget to download Antavo's Customer Loyalty Report 2022, an in-depth report that showcases dozens of statistics as well as future industry trends to help you navigate the world of next-gen loyalty programs.