This year, the holiday season will be quite different. COVID-19 has had a long-term impact on people's shopping habits, so brands and retailers need to prepare accordingly. Because loyalty programs have remained a viable customer retention tool during the crisis, it's worth taking a look at the best holiday rewards program ideas that will help your brand ride the peak seasons not just in 2020, but also in 2021 and onwards.
1. Launch a Reward Program Before the Holidays
It's almost universally agreed upon that the battle for customers during the peak seasons will be waged almost exclusively online. And even though traditional retail won't disappear, the biggest opportunities will be reserved for companies that have developed a sound omnichannel strategy.
A major holiday season is one of the best times in the calendar year to introduce or revamp your loyalty program. Promoting a holiday rewards program is a great way to encourage new registrations, as well as promote rewards, services, and exclusive savings opportunities, which will help you increase holiday sales and collect customer data.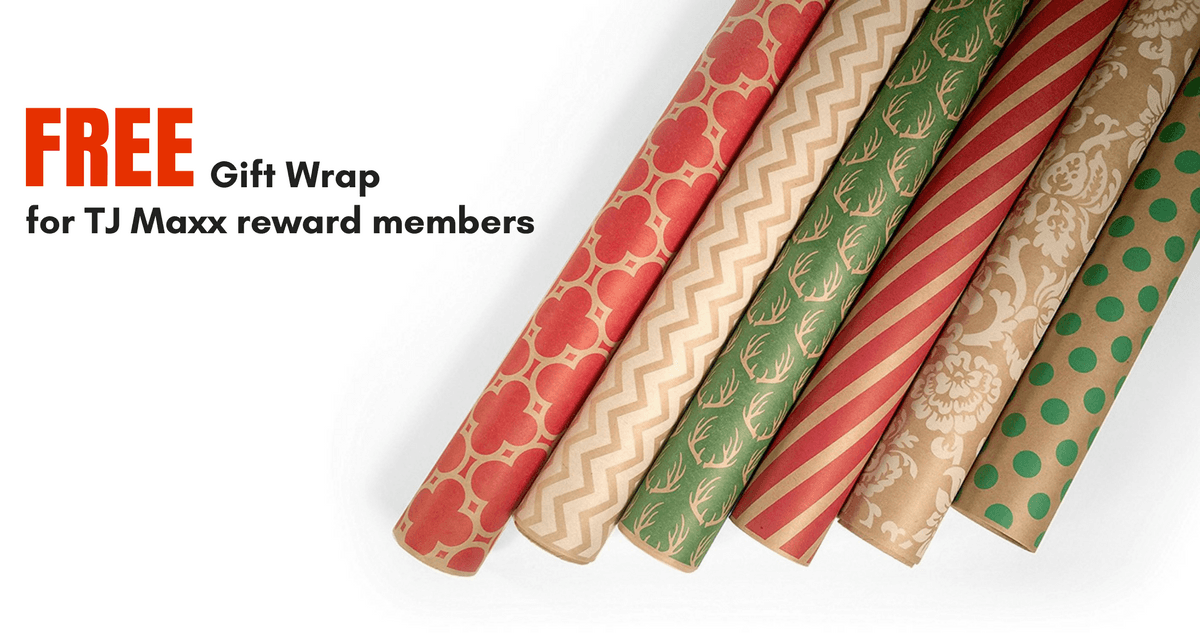 2. Free Shipping Is the Most Sought-After Benefit
According to Accenture, 77% of customers want online purchases delivered to their homes. It's not hard to see why: home delivery is not only convenient, but it also reduces human contact. As a direct result, free shipping will be the most requested incentive a holiday rewards program can offer.
There are two ways to incorporate this free service into your program: make it an exclusive, high-tier benefit, or offer free shipping to any loyalty program member who reaches a certain purchase limit. The former has the power to increase CLTV, while the latter generates customer goodwill, which can also strengthen customer loyalty.
If you have strong fulfillment capabilities and plenty of retail locations around the world, giving loyalty program members the option to receive their order via curbside pickup is a safer, more cost-effective alternative.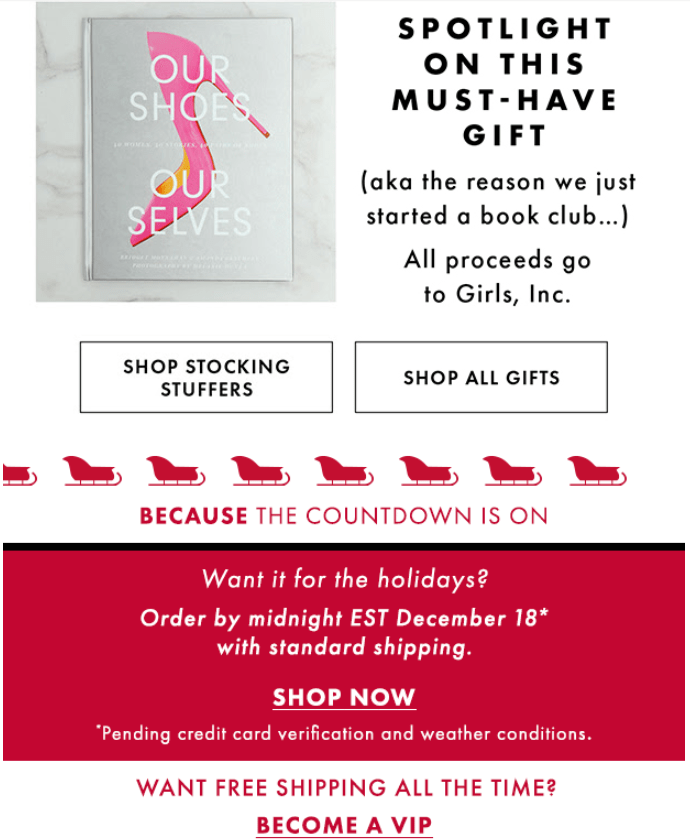 3. Channel the Spirit of the Season With a Loyalty App
Mobile data and analytics firm App Annie predicted in its report that during the 2020 holiday season, nearly 1 billion hours will be spent browsing and buying products on Android devices in the US. Considering that this astonishing number doesn't include Apple or any other major country, it's as clear as day that app-based shopping will be a dominating force.
Of course, you can make this trend a part of your marketing strategy with a dedicated loyalty program app. First, encourage members to download the application by rewarding them with bonus points or a small discount. Once they have the app installed on their phone, you can keep them engaged by using frequent push notifications, app-exclusive offers, as well as built-in gamification, like prize wheels.

Check out our joint webinar with Mito to discover popular and effective features that will make customers love your loyalty app.
4. Don't Forget Lifestyle-related Incentives
During the lockdowns throughout 2020, many customers decided to change their lives around. Changes included approaching hygiene differently, to living a healthier lifestyle, to donating to noble causes. Of course, you should factor in these lifestyle-related changes when introducing your holiday-specific rewards.
What do I mean by that? Because of the crisis, people have less income to spend on gifts, therefore coupons aren't as strong as an incentive. Instead, people are looking for content (such as DIY tutorials on creating hand-crafted gifts, or unique cooking recipes), as well as an opportunity to use their loyalty points to donate to charity.
If you follow the motto "Try to serve, not to sell", and support your customers during a tough period of their life, they will remember it and come back as loyal shoppers once the crisis is over.

Nordstrom frequently shares beauty tips with its community by creating short videos. You can follow their example with similar guides, tailored to the holiday theme.
5. Make the Shopping Experience Truly Magical
Going into 2021, personalization will no doubt play an important role in differentiating your brand. On one hand, you have to be flexible, and customize the look and feel of your eCommerce loyalty program and loyalty app in the same way you would update the storefront of a retail shop. This includes adding some holiday flair to the design and updating content, such as headlines and greetings, to be more seasonal.
But this is just the beginning. You have to push your segmentation strategy to the limits and create more sophisticated customer profiles, in order to deliver relevant product recommendations. So make sure to incentivize customers to fill out surveys and share their product preferences using your loyalty program.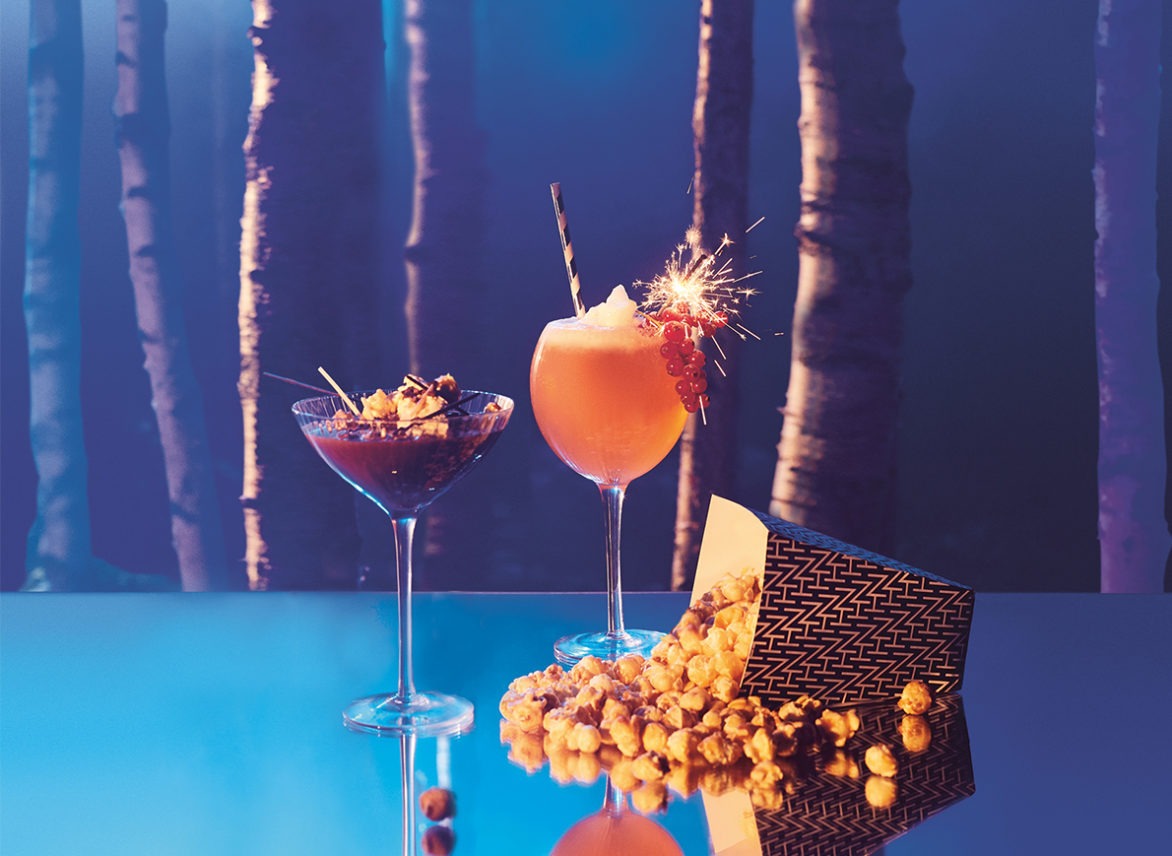 6. Sprinkle on Some Gamification
Regardless of which holiday or national event is approaching, gamifying the experience always makes the reward system more fun to interact with. Gamified loyalty program elements excel at building anticipation during the holidays because their temporary nature generates FOMO.
Here are some gamification examples perfect for holiday rewards programs:
Reward carousel: a rotating list of loyalty program rewards on the membership page, which is frequently updated with new offers and benefits during the event, to encourage customers to log back on frequently
Reward calendar: similar to the traditional advent calendar, reward calendars are a series of loyalty program benefits that are introduced each day and are only valid for a day. Not all rewards need to have monetary value though: you can reward content, videos, and visuals as well.
Holiday prize wheel: members can spend some points to spin a prize wheel with a special festive design, to win point bonuses, coupons or small gifts with the next purchase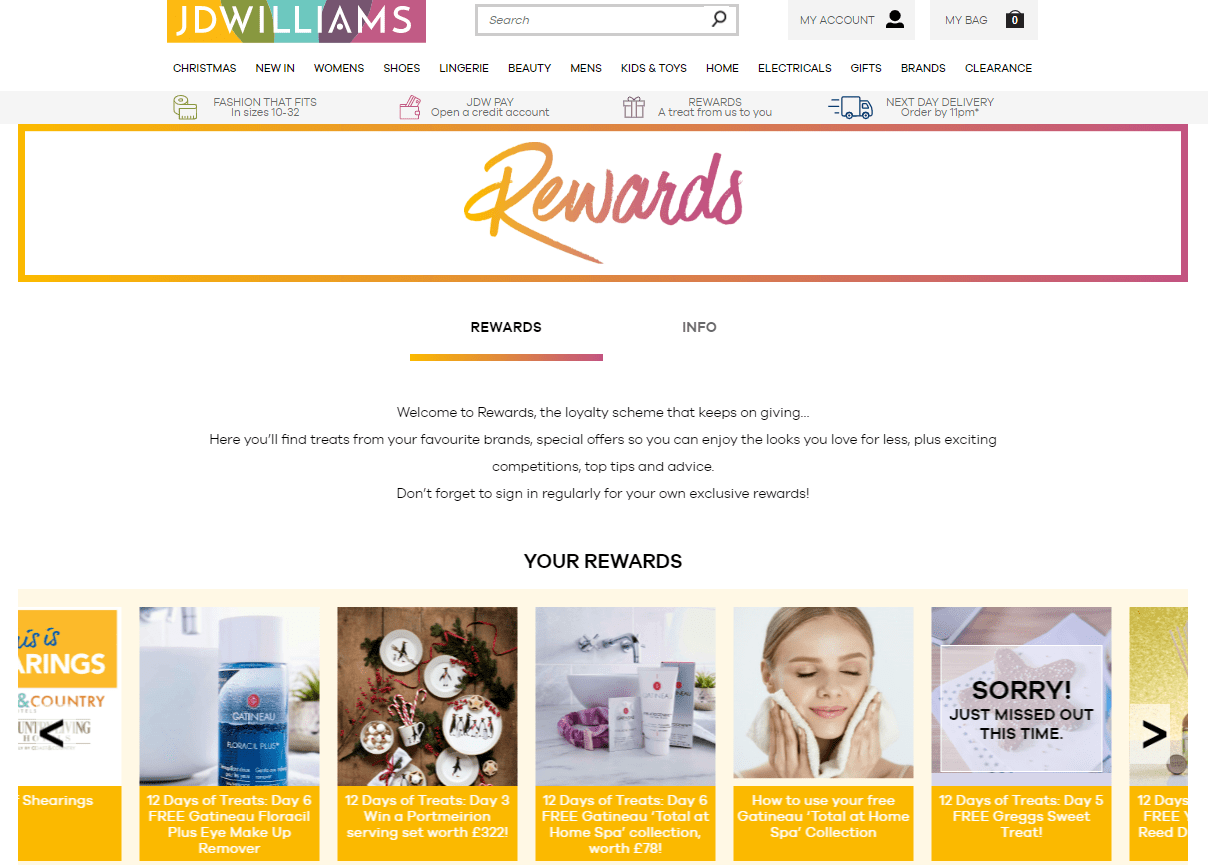 7. Aim for Exclusivity With Early Access
One of the benefits of shopping from home is that customers don't have to stand in long lines during the holidays. Still, the amazing feeling of being a part of a fresh product launch can be recreated online by using early access as a loyalty benefit.
It's simple, yet effective. Giving high-tier members or loyal customers the right to purchase products before anyone else costs nothing, yet it is a truly satisfying perk for members. Having early access is also seen by many as a status symbol. Those who want this privilege look up to those who have it, and will increase their spending to get the benefit for themselves.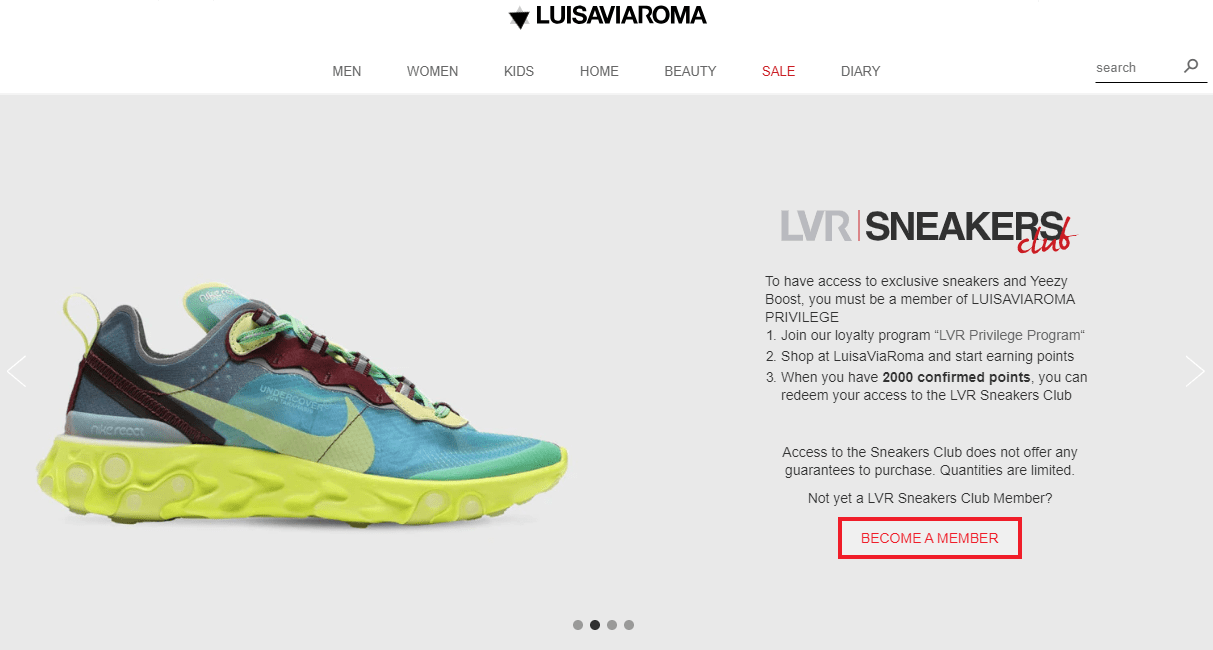 Put a Smile on Customers' Faces
The holiday season is one of the most important times of the year for brands and retailers alike, so make sure you're well prepared. Most of the ideas discussed above are applicable to multiple sales events throughout the year, so it's never too late to start designing or redesigning your loyalty program.
If you already have a plan in your mind, don't hesitate to include Antavo in your loyalty program RFP, because we have some amazing solutions to show you. In the meantime, here's an in-depth playbook on how to design the most alluring reward system, because rewards are the cornerstone of customer loyalty.