Everyone, at least at some point in their lives, has been drawn to a specific game, app, or quiz. Let's face it, they're fun and addictive! Buzzfeed quizzes, Tinder, Temple Run, you name it. Despite their differences, they do have one thing in common: gamification. What keeps users returning is that they find them engaging. And believe it or not, you can apply these same concepts to your loyalty program to engage customers and gain vital data about them through gamified profiling.
What Is Gamification?
First, having a thorough understanding of gamification is essential to understanding gamified profiling. Gamification is when companies and brands use game-like dynamics and mechanics in a non-game environment to influence customer behavior and strengthen customer engagement.
Gamification is on the rise and the market is even predicted to have a 27.4% ($9.1 billion to 30.7 billion) growth rate by 2025. It is utilised by leading global companies ranging from Microsoft to SAP. For example, Microsoft uses a gamification solution which enables employees to participate in individual and team-based competitions
Like any game, your gamification scheme is a mix of straight-forward conditions and rules which serve to further the underlying marketing mission of the program. The overarching goal is to encourage customers to consistently interact with the brand and repeat their behavior.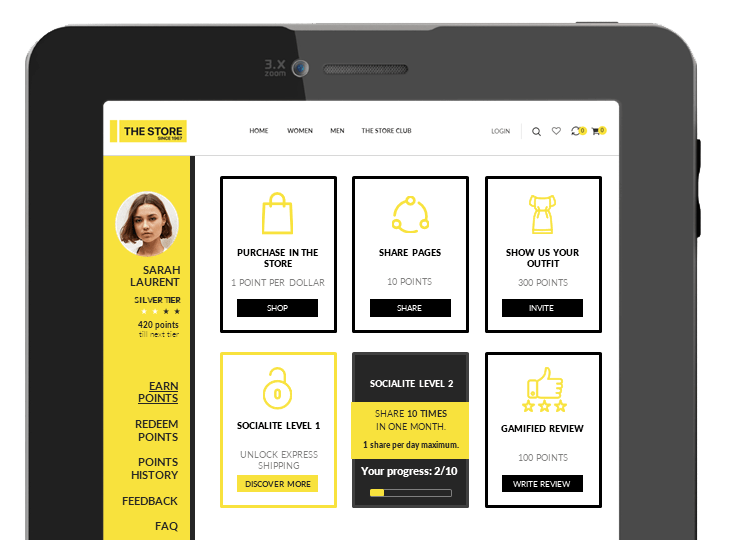 'Game-like' mechanics refer to things like the ability to gain badges or levels, and the process is incentivized by rewards, points, bonuses, countdowns, etc. The main takeaway is that customers should be gifted for completing certain actions. Doing so changes customer behavior for the better by developing a habit.
The ways to incentivize gamification are endless – just brainstorm games and rewards and visualize what would best align with your company or brand's goals. For the latter, we have a handy comparison worksheet.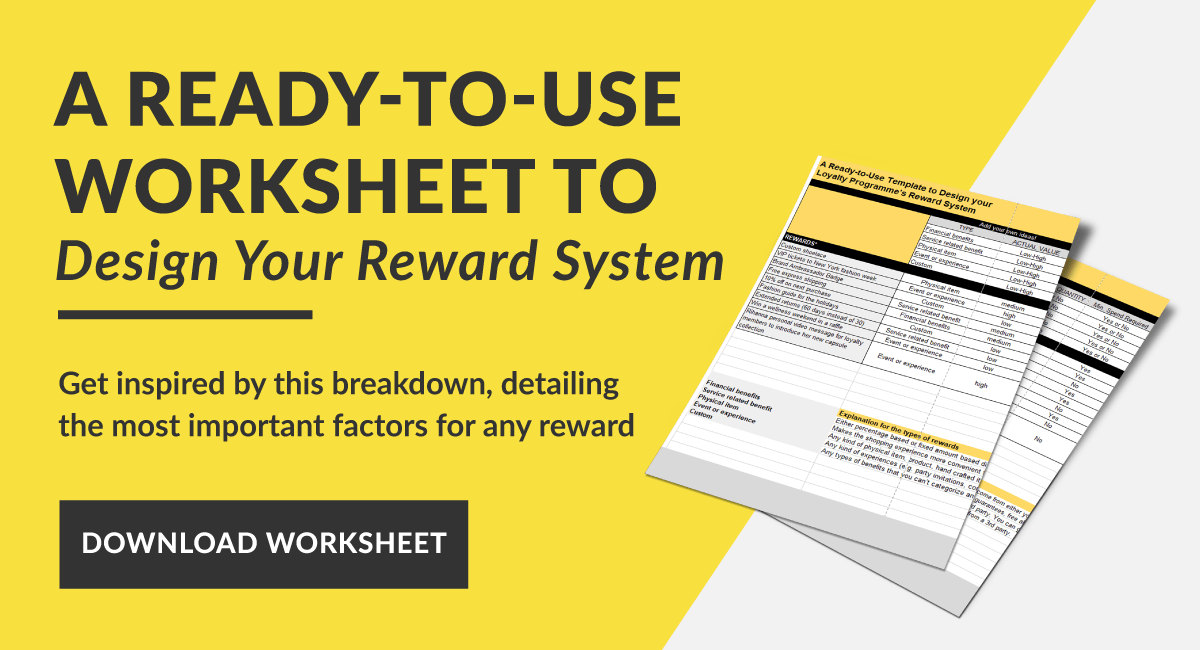 So What Is Gamified Profiling?
Now we're at the juicy part. According to PwC's Global Consumer Insights Survey, over 40% of customers are comfortable having a retailer monitor their shopping patterns and use this information to make individualized offers. But to make the process of getting to know customers actually fun, use gamification.
Ask your customers questions to learn more about their preferred fashion trends, lifestyle, personality, interests, and more. You can use this information to tailor your marketing activities to each customer — making them feel special while helping you increase retention and relevance.
Here are some of the benefits of gamified profiling::
Obtain valuable feedback
Learn more about customer preferences
Supercharge your email communication
Test product ideas before sending them to production
Give customers another reason to log in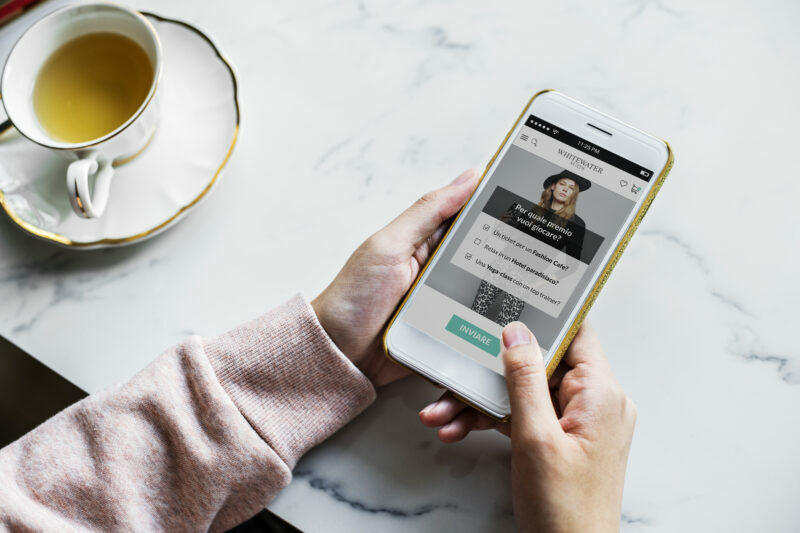 Why Should I Use Gamified Profiling in a Loyalty Program?
Speaking of rewards, why is it so important to include gamified profiling in my loyalty program, you might ask. The truth is, the two fit together quite nicely.  One of the biggest drawbacks of profiling is that customers won't participate on their own.
But if you put some incentives up for grabs, they'll change their tune immediately. And this is where loyalty programs enter the picture, as they allow you to offer a wide range of benefits. Here are some examples:
Bonus points, which can be later used to redeem a coupon
One time free shipping
A coupon for a small gift that's packaged in with the next purchase
Early access to the next product drop

Which Gamified Profiling Feature Should I Use?
Luckily, the options are endless! One of our favorites, though, are quizzes. Given that people tend to engage more with fun, self-reflective content, quizzes are a great tool for profiling. For example, if you have a clothing brand, you can showcase a curated collection of pictures of different clothing styles to learn more about your customers' preferences.
Take a look at this list and pick an approach that best fits your brand's preferred way to interact with customers:
With the popularity of dating apps, you can tap into the strong 'swipe right' culture and format your quizzes like that. Present an image and let the customer say "yes" or "no" by swiping.
Create engaging visual quizzes by following these three simple rules: display compelling images, prompt a specific action and offer a choice. One simple answer can change your entire marketing approach towards these customers. Classy versus edgy, huge difference!
Another gamified profiling option we love is one-click answers. Not only does this approach make customers aware of all the choices they have, but offering a selection of answers goes much more smoothly than asking members to come up with an answer on their own.
Lastly, consider offering classic NPS surveys. Surveys that include a rated slider or scale enable you to harvest extremely detailed and informative data on customer preferences. This information is invaluable when segmenting your audience.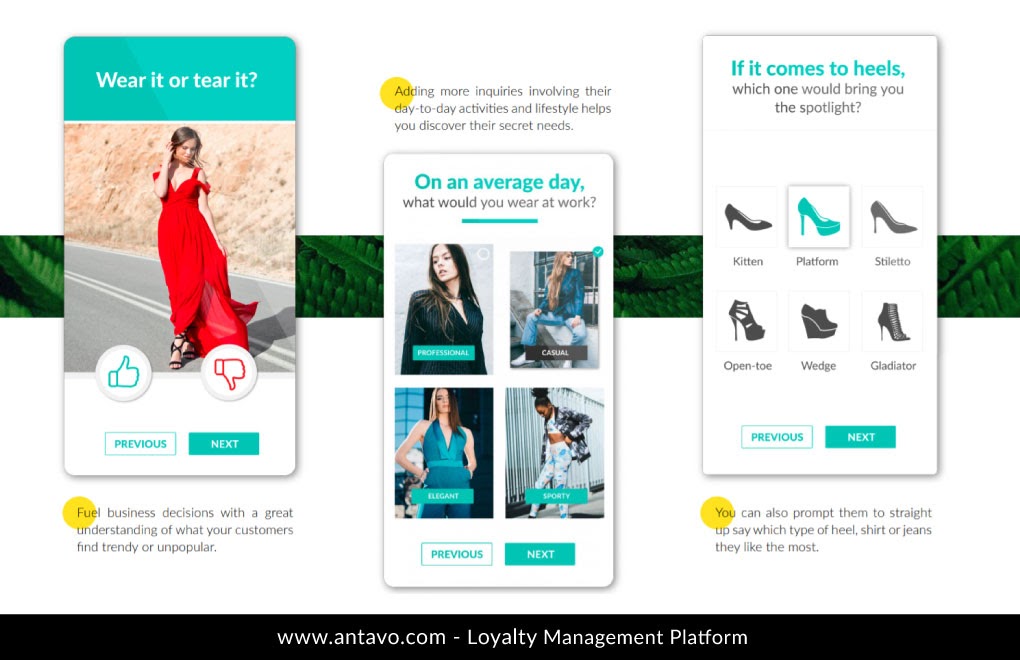 As we always say here at Antavo, word of mouth is everything. How likely a customer is to recommend your brand, and why or why not, are things you should want to know.
Let the Games Begin!
Our first idea for engaging your customers and winning over new ones would be to read their minds, but since that isn't possible, gamified profiling is a close second.
Gamified Profiling can be an easy solution to an array of complex problems. Really want to know what's on your customers' minds and what you can do to foster a relationship with your customer? Consider applying one of the aforementioned gamified profiling methods and see what happens!
If you're interested in other aspects of a successful customer loyalty program, visit our definitive guide, or get in touch with us directly.