Coalition Loyalty Programs for Shopping Malls
Connect & Unite
Coalition loyalty programs unite multiple unrelated brands under one roof. They are ideal for shopping malls, as they not only increase footfall, but also encourage customers to enroll using various technology solutions.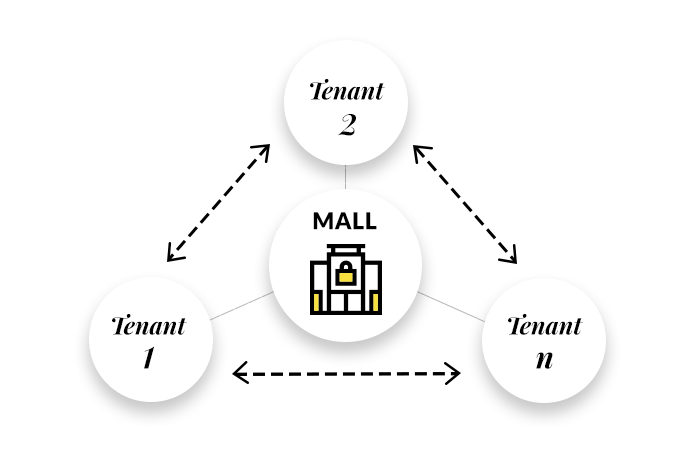 The benefits of COALITION
Loyalty Programs
_Increase footfall and repeat purchase in shopping malls

Create a thrilling shopping environment where customers can earn points at any store in real-time, and then immediately redeem the accumulated rewards for coupons and other benefits.

_In-store customer identification

Choose from a wide range of technologies and integrations to create a holistic customer journey, where shoppers are identified and rewarded in an easy and seamless manner.

_Add value through joint tenant offers

Antavo's platform allows tenants to upload offers and campaigns directly to the loyalty platform, which you can then easily monitor. Customers also see all the relevant offers in one place online, or through a mobile app.

_Gamified customer engagement

Run co-branded social media contests, organize in-store treasure hunts, introduce a multi-brand referral system and encourage user reviews – all to achieve a memorable customer experience.

_Easy enrollment through card linking, receipt scanning or cloud printing

Boost the number of loyalty program members in an effortless and quick manner by integrating receipt scanning, cloud printing or card linking.
Coalition Loyalty Program Examples
Cross-brand reward collection and redemption

Maximize the customer experience by allowing shoppers to collect and spend points in real-time. You can either modify each tenant's POS system to handle loyalty data or grant each cashier a scanner device to manage the process.

Cross-brand customer identification

Expand on the in-store reward redemption with solutions that enable tenants to collect valuable information after each purchase. Encourage customers to link their credit card, promote receipt scanning or use cloud printing for data collection and fraud protection.
Who is it for?
Shopping centers wishing to increase footfall

Malls wanting to boost the shopping experience

Plazas looking for a seamless loyalty solution