Do you want customers to come back? Have you ever considered using tools to support your efforts here? Using the right marketing tools can help you form a stronger bond with your customers, so that they come back, and spend more. To help you, we've asked 18 marketing experts about what tools and eCommerce tactics they recommend for you to build customer loyalty.
Are you ready to dive in?
#1. Flexibility in payment methods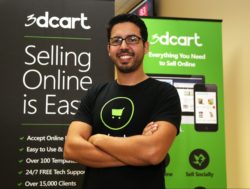 The payment provider is a crucial step in every eCommerce transaction.
The payment methods you accept can strongly influence customer loyalty to your brand, but many businesses don't realize this potential.
Make it your goal to accept payments in the most convenient ways possible. For example, mobile eCommerce is growing and most businesses are aware of the need for a responsive website, but for true mobile-friendliness, you should accept digital wallets like Apple Pay, Amazon Pay, or Visa Checkout.
This way, customers can buy in a few taps without needing to enter credit card information, which is tedious on a smartphone. Introducing a financing option like Sezzle, Klarna, or Bread will increase your customers' spending power and your order size at the same time.
If your customers have options and can pay the way they want, they're much more likely to stick around and make more purchases in the future.
Jimmy Rodriguez, COO, 3dcart
#2. Great & easy shopping experience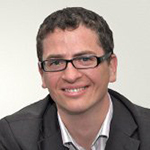 Building brand loyalty starts by focusing on the customers, understanding their needs, and taking them into account during all stages of the customer journey. Most critical in this context is the phase in which customers evaluate their multiple options.
Solutions such as Guided Selling are essential for any brand that wants to differentiate and create positive brand experiences from the get-go. They help users to navigate the assortment without being confused or overwhelmed by choice, and they allow brands to communicate their brand-specific benefits in a need-oriented way. It gives brands the opportunity to stand out with a hassle-free and more intuitive path to purchase, which shoppers will remember for their next purchases. What counts the most today and what keeps shoppers coming back is the ease of shopping that brands are able to provide.
Markus Linder, Co-Founder & CEO, Smartassistant.com
#3. Synergy of a product, customer support and educational content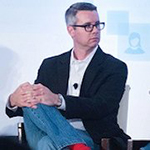 While not typically considered a brand-loyalty enhancing tool, I would say that my favorite is the ecosystem of my company's app, support team, and content marketing.
The app is what our users interact with a vast majority of the time. It has to provide value and benefits to them that make them want to continue to use it and potentially tell others about how great it is.
If the user happens to have a question on how to use our app, they will interact with our support staff. This experience must be top-notch if we want to keep the user loyal to us as a company and an app.
Finally, the content that the marketing team creates and shares must be of interest and positive value to our users (and obviously potential users). It's that combination of app, support, and education that is my favorite brand-loyalty tool.
Robert Gilbreath, VP of Marketing and Partnerships, ShipStation
#4. Lifecycle email communication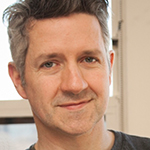 This is an easy one — email. Lifecycle emails are the best way to communicate personal, relevant messages to your best customers. I can think of no better way to build up trust than that.
Drew Sanocki, Online retail veteran & eCommerce marketing expert
#5. Omnichannel marketing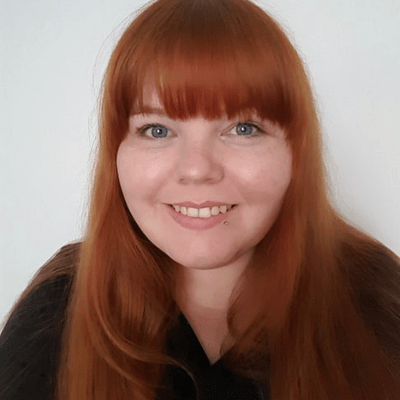 Use Omnichannel Marketing to Create Relevant, Personalized Messages
Customers today are looking for a personalized experience, and this is what's winning loyalty with customers today. To do this, you have to put the customer at the center of your marketing strategy, and use omnichannel marketing to achieve it.
When you send a message that's always relevant because it's personalized to that customer, the customer has a better overall experience and they're more likely to reward the brands that provide that.
According to the research we conducted at Omnisend, marketers who used an omnichannel approach to their campaigns earn 90% higher customer retention than marketers who stuck to one channel. Not only were they more likely to come back for a repeat purchase, they often spent up to 13% more per purchase.
For ecommerce marketers and merchants who are looking to take marketing to the next level and improve customer loyalty, omnichannel is a must-have strategy for the next few years.
Whitney Blankenship, Content Marketing Manager at Omnisend
#6. Customer data & behavior analysis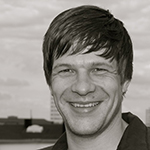 Loyalty is built upon trust. So the most important strategic move to build brand loyalty is to build trust among your customers. But how do you achieve that?
Get to know your customers. Find out what they need besides the products they can buy from your ecommerce store by analyzing their behavior and interests. Convert this information into additional products or content, for example blog posts or video tutorials. This will not only make your customers feel understood and supported, but you will also have the chance to show your customers that your brand is an expert in your industry. This expertise will create trust – the foundation of your brand loyalty.
Lennard Stoever, CEO, Minubo
#7. Data-driven personalization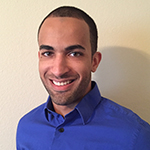 I like the good ol' fashioned "get to know you" approach; knowing your customers and their behavior is crucial in building brand loyalty. Customer analytics tools allow you to see important data, like who your best customers are, so that you can really focus on those who SHOULD be a part of your target audience.
When it comes to communication, social media is always a great channel, if your customers hang out there. Direct communication is great for a personal touch, which is why I also like sending personal emails (and not "catchy" or "pretty" emails that get deleted right away).
The key is engagement. The more engaged customers are, the higher the probability that they'll be loyal to your brand. Now, we have awesome products specifically geared for customer engagement, like Customer.io. This should be a focus. And, if time allows, a phone call to chat with a customer is never a bad thing!
Sebalis Davis, Business Development, Pure Chat
#8. Authentic insights from customers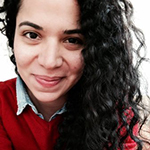 As a marketer, one of my favorite tools is Typeform, I love surveys because they give me authentic insights about my customers. This is probably a step before brand loyalty, but I think it's an important one to know what kind of content, promotions or discounts you should offer your audience.
Luisana Cartay Febres, Content Manager, Photoslurp
#9. Well-crafted email marketing strategy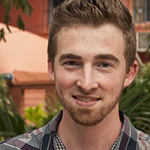 My favorite tool for brand loyalty is a good email marketing strategy. Email is a very intimate form of communication, and it's one of the most powerful ways to keep your customers engaged and coming back to buy from you again and again.
By consistently sending emails that connect with your audience, you can keep your brand top-of-mind and build a loyal customer base. My two favorite specific email tools are ConvertKit and Klaviyo.
Leighton Taylor, Ecommerce Consultant and Shopify Expert
#10. Personalized & real-time messaging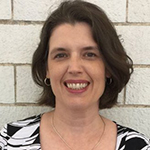 There are a plethora of online tools designed to help build loyalty, but nothing beats your own keyboard (or, for some of us, voice-to-text app). Whether it be via a social network, your company's website, or an email client, personable and direct responses are key in instilling trust and conveying authority.
Many companies use too much automation and wind up speaking "to" existing and potential customers. We need to step back and converse "with" them. Using software or services that simplify the process are great, but automated and canned responses do little to win someone over, especially when social profiles and publicly posted Q&A boards showing the same response have been sent to many others.
Pamela Hazelton, Ecommerce and Online Consultant & Developer
#11. Well-optimized email automation
So, there are a number of tools that I like for this kind of stuff, offering varying benefits to the customer and end user. I really like Ometria, which is essentially like marketing automation for ecommerce.
Ometria gives users a lot more data for segmentation and automated email programs, allowing you send far more personalized emails and provide more relevant info. This is just one of the key features, but it's a great tool!
Paul Rogers, Director, GPMD – Magento eCommerce agency
#12. Cross-data usage between your marketing tools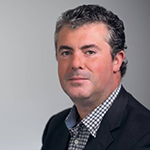 Email marketing technology has always provided an extremely cost effective solution for building brand loyalty. Despite the maturity of email, it still continues to pack a real punch and thanks to advanced marketing automation systems like iContact Pro it continues to push boundaries in terms of delivering the right message to the right person at the right time, increasing engagement and loyalty.
iContact Pro's integration with Salesforce.com CRM means that details of client engagement via email and social media can be shared across your entire enterprise. This way sales, marketing and customer services are all better informed and more tuned into your clients' needs and preferences.
John Hayes, Marketing Strategist & Contributing author, iContact
#13. Special discounts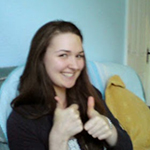 In terms of what we do in our own business, it comes down to offering discounts for customers who sign longer contracts, who are advocates or who sign up a lot of their clients.
Hazel Bolton, Content Manager, Formisimo
#14. Loveable brand presence through gamification
Customers don't want to only buy things. They want to be part of your brand's story. They want to be part of your community.
At Antavo Loyalty Software, we believe, that an effective way to build loyalty is to gamify the whole customer journey. Let customers collect points for their purchases, referrals, social activities, by participating in contests and much more. If they feel that doing business with you is fun and entertaining, they will stick around even longer.
Zsuzsa Kecsmar, CMO & Co-founder, Antavo Loyalty Software
#15. Credible brand reputation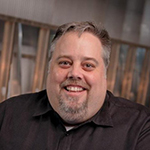 Businesses no longer wait for a sales person to cold call them and inform them of a product. Businesses are researching a company's reputation, expertise and authority online as they hear or read about new products and services in the marketplace.
Our agency works with marketing and technology companies online to build awareness and adoption of their platforms and services. Rather than sending out handwritten notes (which are really cool) or some kind of reward or gift, we've always focused on tools that would literally add value to our clients' professional development and to the growth of their brand. Without passing the cost on to our clients, we're implementing custom dashboards for our clients using gShift.
Douglas Karr, Marketing Technology Entrepreneur, Consultant, Author, Speaker and Blogger
#16. Storytelling through YouTube videos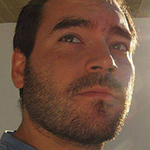 For me, it's YouTube. The thing is, people hardly think of YouTube as a social network. Videos are effective because they tell a story and help define the brand through a combination of spoken narrative and visuals. You have to be really crafty, though, to make a video that really resonates with the audience.
One example of a company that brought this to perfection is Jeep, when they released this Super Bowl ad. The interesting thing about the ad is, well, it's hardly an ad at all. Jeep is barely mentioned and hardly any pics of Jeep vehicles are even shown.
Instead, the video shows faces of both celebrities and ordinary people over the years, who were proud Jeep owners. Why was this effective? Because it portrays the Jeep brand as part of the very fabric of American tradition. As of April 2016, the video has over 12 million views.
Dan McCarthy, Event Manager, Ultimate Experience
#17. Brand engagement on Facebook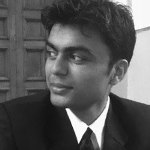 My favorite tool to build brand loyalty is Facebook, as I can engage with my loyal customers by sharing stories and vital information about my brand with them and see their responses immediately.
I believe Facebook is great social media tool for listening to my customers and responding to them real-time. The more I engage and interact with my customers via Facebook, the more I can understand and measure the impact my product or services have in their lives."
Kuldeep Thakre, Business Development Manager, Retail Automata Analytics
#18. Using Net Promoter Score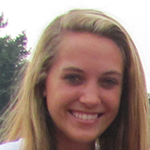 I like to calculate the Net Promoter Score for brands. It helps to measure customer loyalty as well as sentiment. NPS can be measured by surveys and polls over email or social media.
Lori Wagoner, Content Marketer and Digital Strategist
(Editor's note: NPS helps you to measure customer satisfaction regarding your products and services. Usually, it's performed by asking a question, like "How likely is it that you would recommend the company to a friend or colleague?" Then, the customers are asked to answer the question(s) on a scale of 1 to 10.)
Conclusion
In this post you could read over 18 expert opinions about building a loyal customer base for your eCommerce stores. Based on the opinions above, these are the factors that matter:
The product you sell
Friendly customer support
Great shopping experience
Usage of customer data
Rewards for your customers
Including just a few of these tactics in your marketing strategy can help you boost your customers' loyalty.
Did you like this list? To get more great posts about e-commerce marketing and customer loyalty delivered straight to your inbox twice a week, sign up for our newsletter. Let's keep in touch!