The announcement that ASOS is scrapping its popular loyalty program came out of nowhere, though it quickly became a hot topic in the ecommerce industry. This has prompted me to review ASOS and its now-defunct loyalty program.
The British fashion giant's decision made me think: why would a company decide to get rid of such a popular feature? As I was putting the pieces together, I realized that the business strategy of ASOS has far wider implications, and might affect the course of customer retention in the future.
On one hand, the fashion retailer is spot on in the sense that traditional loyalty approaches often fail to address certain business goals.
However, the substitute ASOS reward scheme – which is a subscription-based delivery service – might lack the same retention power in the longer run. I have no doubt that the way forward is by implementing solutions like Recognition Loyalty, which is highly personalized and goes beyond transactions to engage customers.
Goodbye A-List, Welcome ASOS Premier
So what happened behind the scenes? A-List, the long-standing ASOS loyalty scheme was meant to incentivize purchases using a transaction-centric loyalty system.
For every £1 spent, customers received 5 ASOS points, which they could use to get into higher tiers and unlock access to numerous rewards, such as discounts, competition entries and prize drawings. ASOS membership was highly popular among customers, proven by the uproar on social media that followed the announcement of the program's closure.
At first the public attributed the cancellation – falsely – to the dwindling popularity of reward schemes. However, it quickly turned out that A-List was sacrificed in order to give a leg-up to ASOS's other customer retention project.
Different from a loyalty program, ASOS Premier is a subscription-based delivery service that offers unlimited next-day shipping to customers for £9.99 per year. The company itself promoted the idea of switching to Premier by presenting former a-List members a £10 voucher, which can be redeemed for the delivery service as well.
If I were in their position, I would have combined the two, spicing up the loyalty club with an optional subscription. Actually, customers like to see their membership club constantly evolve and introduce new features. Throwing an otherwise promising loyalty program out the window only leaves a sour taste in customers' mouths.
Customers Want Great Experiences, Not Just Rewards
Let's dissect the ASOS VIP case. The company was seemingly on the right track, mixing up its traditional earn & burn style program with other elements, such as tiers. Still, the level of engagement with A-List didn't meet expectations, even though it was popular. This is most likely due to the fact that people visit fast fashion stores like ASOS for a cool shopping experience, which was missing in this case.
Take Jimmy Jazz as an example. The footwear retailer offers one-of-a-kind shopping atmosphere for those who step foot in their Harlem store, and the company set out to create a loyalty program that mirrors the same sentiment. Speed, convenience and ease of use are well-known attributes, but more and more customers care about other factors, such as sustainability, shared values and personalization.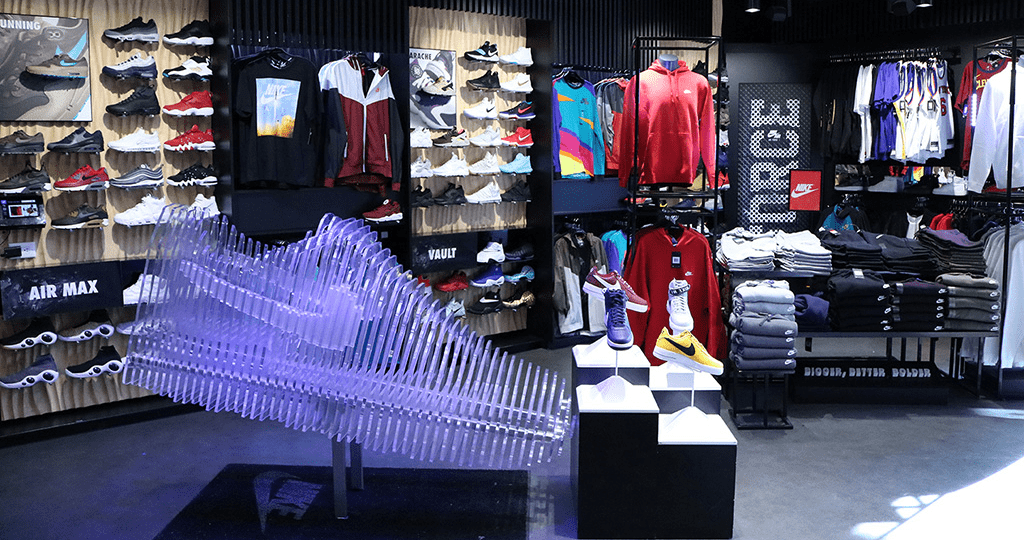 For this reason ASOS made a big mistake by putting all of its eggs in one (Premier!) basket. Next-day shipping is no doubt an attractive feature and the service is a good value proposition even if someone doesn't frequent the shop. Nevertheless, it's not enough to satisfy the palate of a hyper-aware customer.
Recognition Loyalty, the Next Evolution in Customer Retention
As Joanne Yulan Jong, the renowned author, fashion designer and consultant put it, customer retention is all about being the first brand in people's minds when it comes to shopping. This is why most loyalty programs don't cut it anymore: they fail to engage customers outside of the buying cycle, instead wasting money on rewarding actions that devoted customers would have done anyway.
Recognition Loyalty, on the other hand, offers several channels for brands and retailers to stay in touch with customers. Transactions are just one of them.
Content consumption: Incentivizing frequent visits to your company's blog or social media page makes customers more aware of the brand and trending products

Gamification: Provide bonuses for completing customer profiles and sharing personal information to learn more about VIP members and their preferences

Experiential rewards: The new era of customer loyalty is here, so go beyond discounts and points. Just look at LuisaViaRoma and Represent, who both reward top-tier customers with one-of-a-kind gifts and invitations to exclusive events.

Shared values: Even something as low-key as inviting customers to upload pictures of themselves wearing your brand's clothes can increase engagement. It would actually align well with diversity, one of the core brand principles of ASOS.

The sense of scarcity and exclusivity: In the past, ASOS collaborated with other designers to launch limited edition products. Furthermore, they had sewn the seeds of a special interest group by offering early access to new releases for ASOS Premier customers.
ASOS Review: The Conclusion
It's worth mentioning that ASOS did not exclude the possibility of having another loyalty program, as the company claims to be working on even better ways to reward customers. Whether or not this'll be a separate service or perhaps an upgrade to Premier remains a mystery.
If you happen to be in the same shoes, heed my words: never take features away from people. Learn how to upgrade your existing customer retention tools and experiment with new solutions, such as Recognition Loyalty. If you need further advice on how to better engage with customers, we are always open for a private conversation.