On paper loyalty programs are such an easy concept. "I just give my customers points for the money they spend. Then they can spend those points for coupons or gifts — and I'll maybe sprinkle in some tiers for good measure — and boom, instant success! It isn't rocket science", you may say. But the truth is, there's a huge divide between loyalty programs that are functional, and loyalty programs that are successful. And you're no doubt aiming for that latter, right? If so, here are the ten biggest loyalty program management mistakes to avoid. If you steer clear of these, there's no doubt you'll be on the right track.
1. Trying to launch with all the bells and whistles at once
The first common mistake made by ambitious business leaders is kicking off right away with the biggest, flashiest loyalty program. Although there is absolutely nothing wrong with thinking big and creating your dream loyalty program, squeezing in every possible feature into the launch prolongs the development process and makes it more difficult to keep the experience fresh for customers later on.
Imagine starting off with a loyalty program that has half a dozen tiers, gamification, badges, challenges, contests, prize draws, and a few mystery gifts, too. Initially, the excitement would be huge, but after the hype dies down, what features would you add to surprise customers in the coming years? Not to mention, a bombastic opening sets member's expectations high, and they will expect every new feature to be equally as flashy and exciting.
As the saying goes: Dream big, but start small! Launch your loyalty program with a solid, well-thought-out MVP. This approach also makes it easier to collect customer feedback and iterate new features based on it. It's easier to keep the experience fresh with an ever-evolving program, so you can continually show members that you value their commitment.
2. Overcomplicating things
Another issue we see all too often in loyalty program management is that companies either overcomplicate, or over-restrict the program. If the loyalty logic is too convoluted or not clear from the get-go, customers will quickly abandon the program.
Similarly, making the system too generous in the beginning only to add restrictions later on will leave customers upset and dissatisfied. For example, limiting members' ability to collect points with reviews or friend referrals to only one time per month lessens their willingness to engage with the loyalty program.
Before introducing the loyalty program to the wider public, it's highly recommended to hold a soft-launch for long-time brand lovers. They can help you test the features and provide valuable feedback on whether the system is too strict or complex.
3. Fumbling with enrollment
The first impression is everything, right? Customers first interact with your program when they enroll in it. So my advice is to avoid hiding the registration link in a drop-down menu or at the bottom of your brand's page. This program is the result of your hard work, after all, so make sure to flaunt it!
Speaking of visibility, I'm always telling our clients that they should use images to entice customers to join the program, rather than a plain, old "Join our loyalty program" button. Visuals allow you to communicate the benefits so much more efficiently.
"Loyalty should be a fundamental part of your value proposition. Remove all the barriers to sign-up. It's tempting to try to capture all the data you want to know about your customers in the registration process, but this can stop people from completing enrolment. Start with the essentials and then incentivise more data and preference sharing with rewards."
Sheila Power
VP of UK at Antavo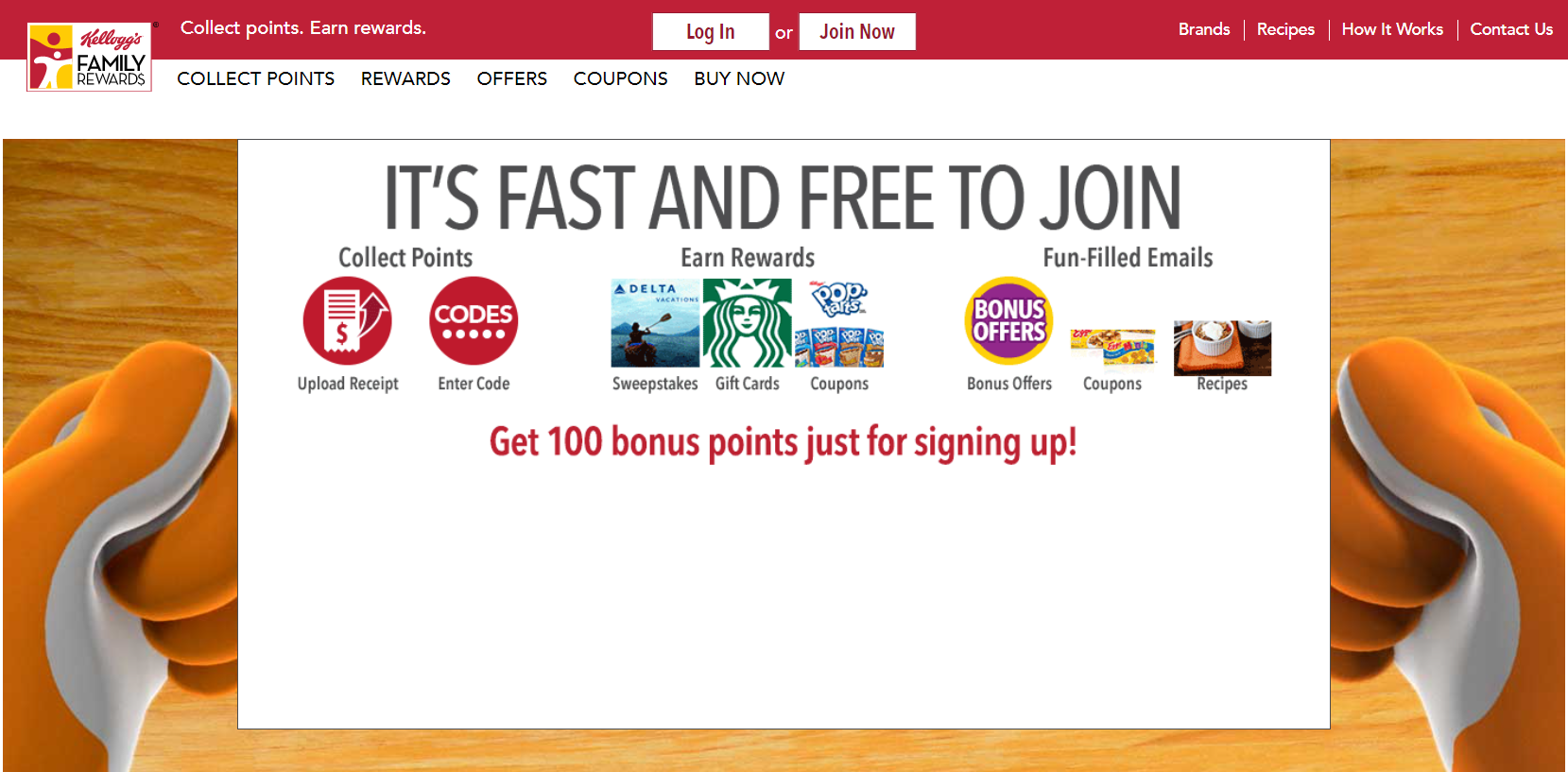 4. Being afraid to reward engagement
Loyalty management systems are more than just a carrot on a stick: they're there to promote long-term engagement and increase customer lifetime value. If you're looking to get short-term returns by preventing customers from receiving too many benefits, then your program will never reach its full potential.
Shying away from reminding customers to spend their points is a classic mistake. Short-sighted businesses do this — alongside setting overly strict expiration dates — to prevent customers from spending their points on coupons or benefits like free shipping, thinking that they will save money.
But it doesn't work that way. Every time a member claims a reward, the chance of them making another purchase increases. In the long-term, getting customers to reach their second or third purchase is far more beneficial than skimping on points.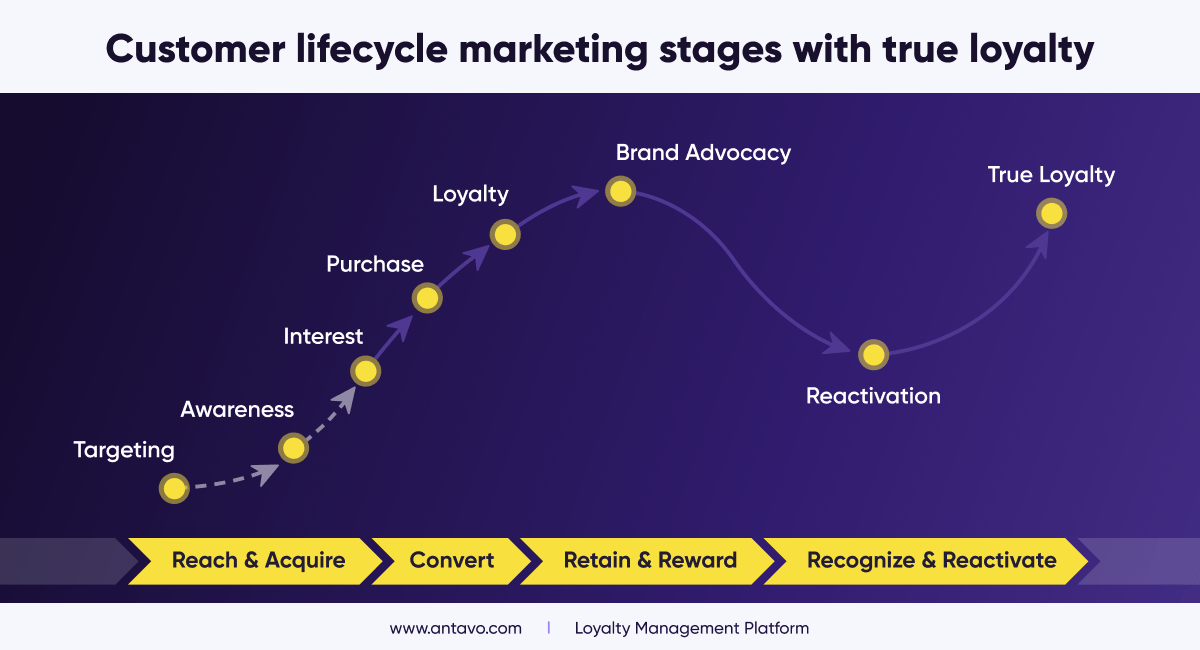 5. Missing out on the power of referrals
Word of mouth is a powerful tool for any business. Customers will always value opinions from within their circle of friends more than marketing. Using a referral program seems to be an obvious loyalty management solution, yet many companies forget about this crucial feature.
And while on the topic, I have to say: you don't need to follow a familiar trend for your referral program. Instead of providing a handful of points after each referred person, why don't you create a progression system with milestones or tiers? The more people a member invites, the better the rewards they receive. You can even reserve benefits, like free shipping, for members who invite a certain number of friends.
While designing your loyalty program's referral feature, don't forget about the new customers being referred. If both parties are rewarded, it's more likely that customers will invite their friends, as it is also an act of generosity on their part.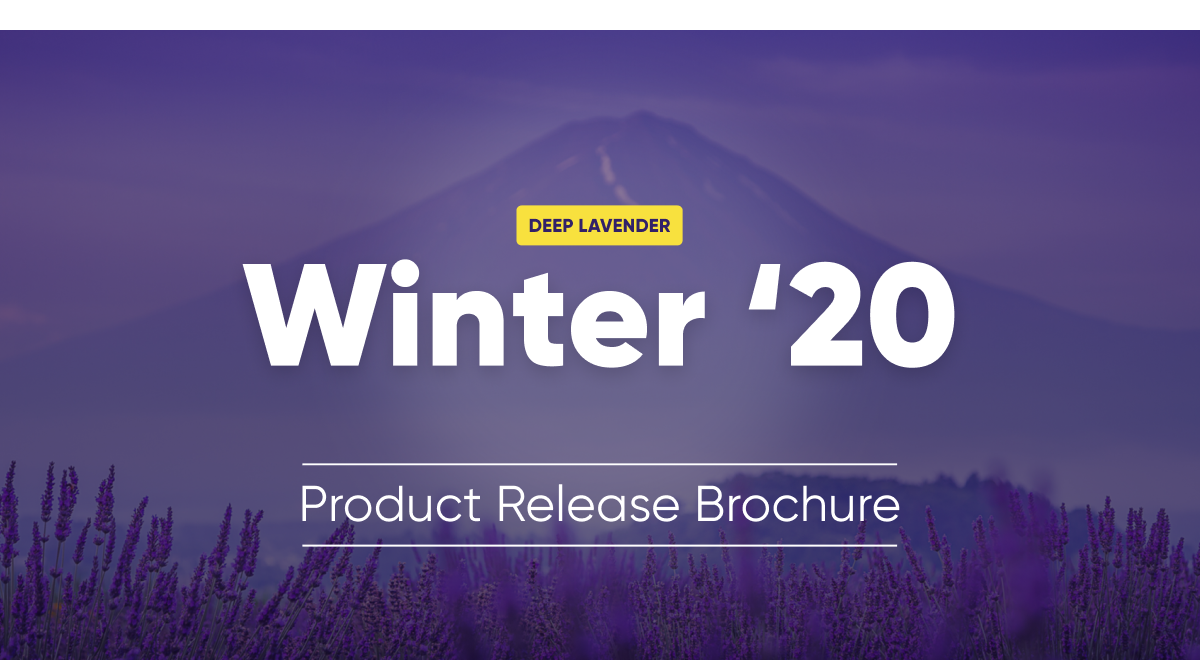 6. Lacking omnichannel and mobile versions
Nowadays, being omnichannel is more of a hygiene factor than a differentiator. Allowing customers to go through the loyalty journey across multiple channels is an expectation, which your business should definitely live up to.
The first and probably most obvious loyalty program management step is to bring the experience to mobile. If your brand already has an app, then adding a loyalty-related section is a good start. However, you achieve even more by introducing a dedicated loyalty app. Don't worry, thanks to innovative new solutions, this endeavor is quicker and easier than you may think.
"Don't forget to incentivize store associates either. One of the biggest reasons loyalty programs in an omnichannel environment fail is because the front line isn't able to entice visitors enough to sign up and participate in stores. Investing in NFC-enabled devices, loyalty kiosks and in-store gamification is very much worth considering."
Timi Garai
Senior Loyalty Strategist

Timi Garai also hosted a joint webinar with Mito on how loyalty programs and mobile apps support each other. Check it out!
7. Only rewarding transactional activities
The main selling point of next-gen reward programs (or Recognition loyalty) is that they engage customers outside of the buying cycle. In other words, customers can earn points or unlock benefits for non-transactional activities. In other words, they can earn points for writing a product review, being active on social media, filling out surveys, recycling old products, donating to charity, or for doing other activities.
If you're only rewarding customers for making purchases, you'll miss out on so many valuable touchpoints. The rate at which points are earned will be lower, and it's more likely that members will quickly lose interest.
"Aligning customers with your brand values is key to building brand love. One way to do so is to be present in their everyday lives. For instance, an activewear company can reward their athletic customers for working out by integrating a sport tracking app with the loyalty program."
Giulia Filoso
Customer Success Lead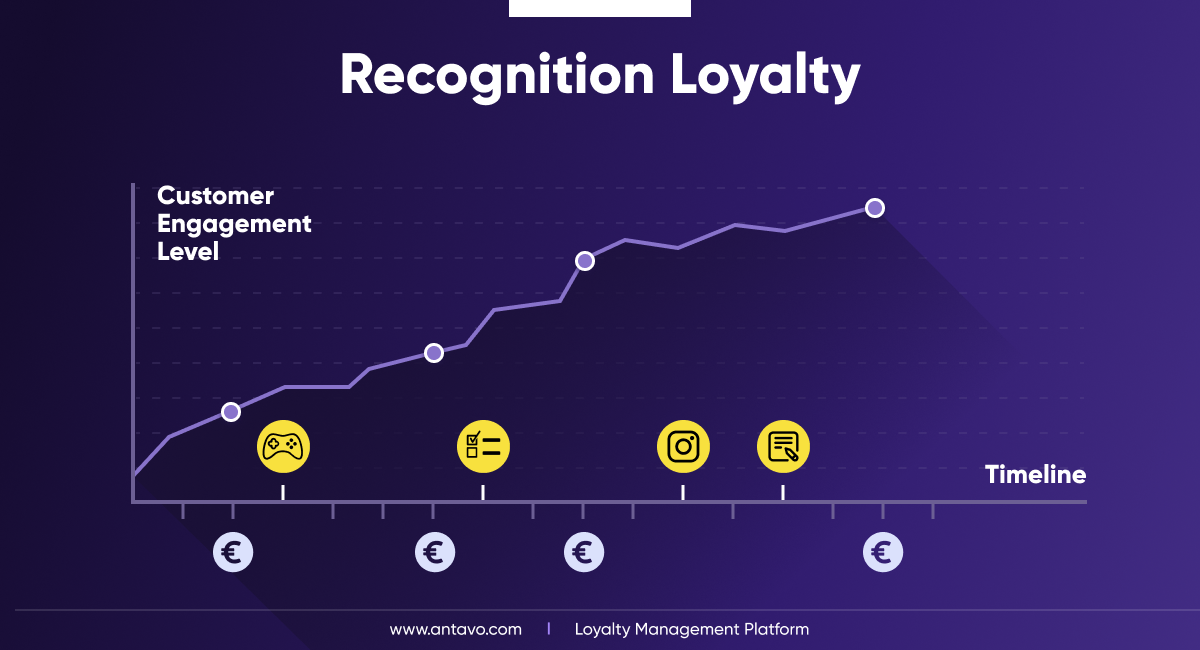 8. Not wanting to surprise customers
Variety is the spice of life. And how can you add some variety into your customers' lives? By surprising them, of course! Surprise & delight is the secret formula of reward programs. And it has more impact on customer loyalty than you can imagine.
Don't want to surprise customers? You're not only giving up on a powerful incentive (surprise birthday rewards are a mighty enticing benefit for top-tier members), but your program won't be able to generate memorable moments.
"Don't just stick to what appears on the loyalty benefits page of your website. Design hidden rewards for maximum emotional impact. Loyalty is a long-term profitability retention tool, but you can create opportunities for short-term traffic/footfall bumps with surprise & delight experiences and offers."
Jörn Roegler
VP of Strategy & Insight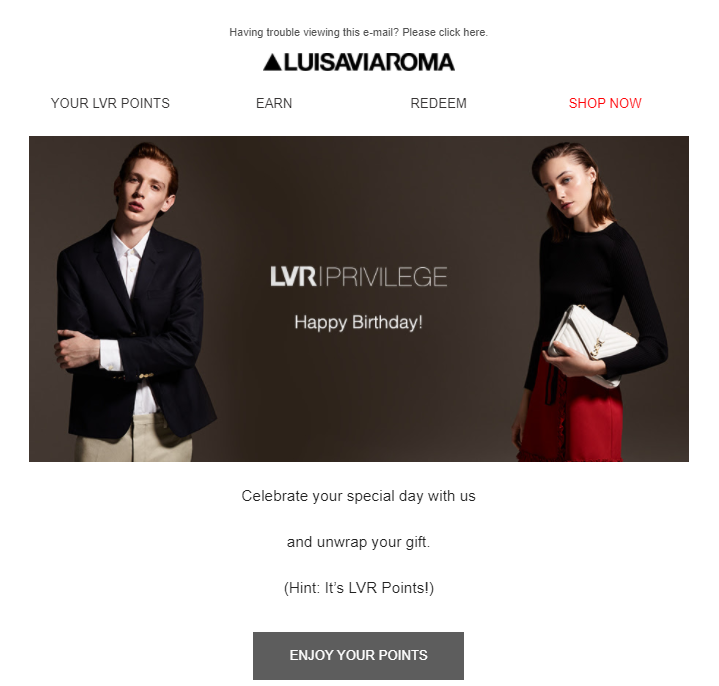 9. Forgetting about social media
Loyalty programs shouldn't be confined to the membership page alone. Keeping loyalty programs to one designated area means you will miss out on valuable touchpoints with customers. Extending the program's reach to social media is a surefire way to entice an audience who would otherwise never hear about your brand.
For starters, reward customers for sharing product pages on social media platforms by giving them points. And, to truly capitalize on virality and UGC, organize Instagram hashtag and comment contests where the most creative participants receive a prize.
Online social platforms are also ideal grounds for finding people who love your brand and turning them into brand ambassadors, or even influencers. Later on, you can enhance your influencer marketing campaigns with VIP tiers and perks that are exclusive to these brand advocates.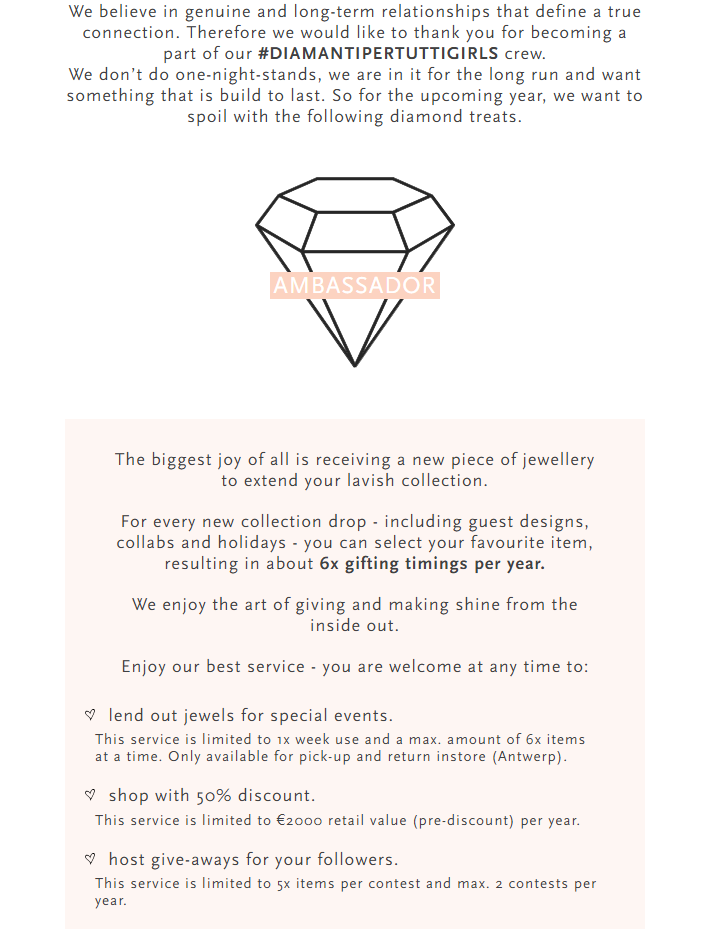 10. Not considering fraud
A rather sensitive, yet incredibly important topic is fraud. There are a number of individuals who are looking to game the system and get an unfair advantage. They will try to exploit any cracks in your loyalty logic and duplicate their points, or progress faster through tiers than they should be able to.
Fraud, unfortunately, is a part of the loyalty program management game, so you have to prepare for it. While testing your loyalty program, your and your soft-testers might overlook a small loophole, which will only be revealed later on. Remedying the issue might even require an immediate rule change, or the temporary removal of a feature.
Keeping an eye out for fraud requires vigilance from your management team. Be sure to choose a loyalty provider that offers extended reporting capabilities, so you can spot any discrepancies in customer activity. Pure-play providers, such as Antavo, are known for implementing solutions like machine learning algorithms to help you spot anomalies.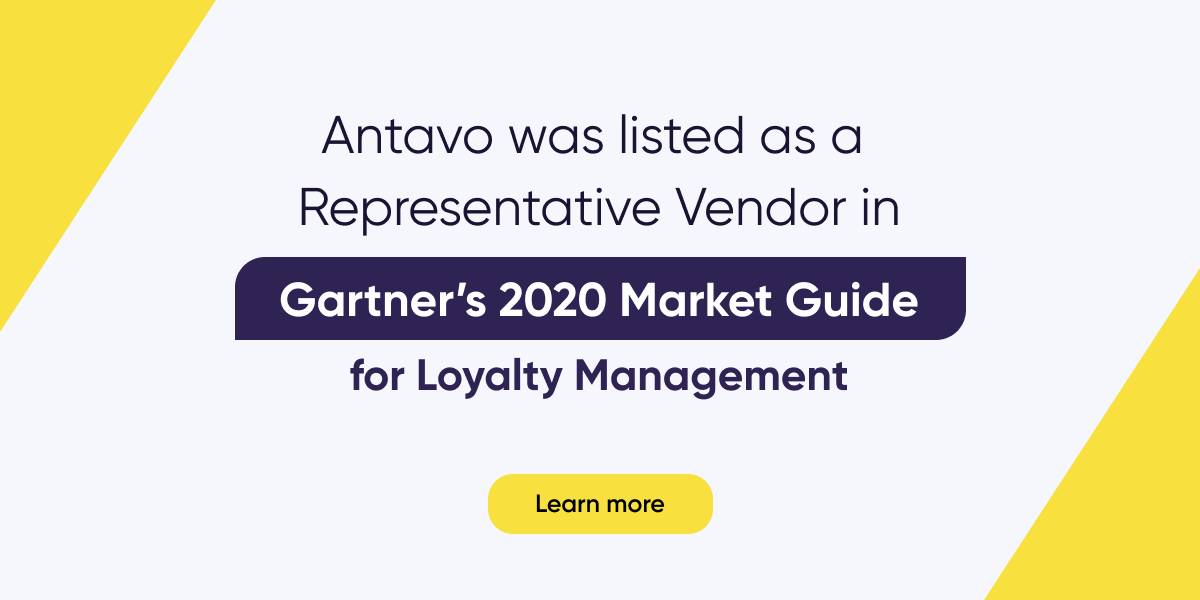 The Biggest Mistake of All: Not Choosing Antavo as Your Loyalty Platform Provider
Tongue-in-cheek headline aside, as torchbearers in loyalty program management technology, we pride ourselves on the sophisticated and innovative features that the Antavo platform provides. Not only that, but we offer you top-notch industry knowledge to help you avoid common pitfalls and build a loyalty management system that reflects your brand values.
If you're interested in starting a discussion about next-gen reward systems, our experts are more than ready to help you. So feel free to include us in your loyalty program's RFP process, or book a demo to see what we have to offer.
In the meantime, here's a handy worksheet to help you compare loyalty program providers.