Yesterday Amazon announced its cross-platform, self-service loyalty feature, and this might be very exciting if you work as a marketer. Entering the loyalty game is a great move for Amazon to grow their business, and it's an opportunity for businesses to use Amazon's wide product portfolio and effective infrastructure. Apart from this, what is the larger impact Amazon Moments will have on the world of loyalty programs, for whom it's the most relevant, and how it will shape customer retention? We gathered our experts within Antavo Loyalty to answer these questions.
What Is Amazon Moments?
To quote Amazon itself, Amazon Moments is a cross-platform marketing tool that allows businesses to set up custom triggers – a.k.a. moments – on their app or website. When customers meet the conditions, they receive an Amazon loyalty reward, chosen by the marketer, while the sourcing and fulfilment are handled by Amazon. The service uses a cost-per-action (CPA) pricing model, and it's available in over 100 countries.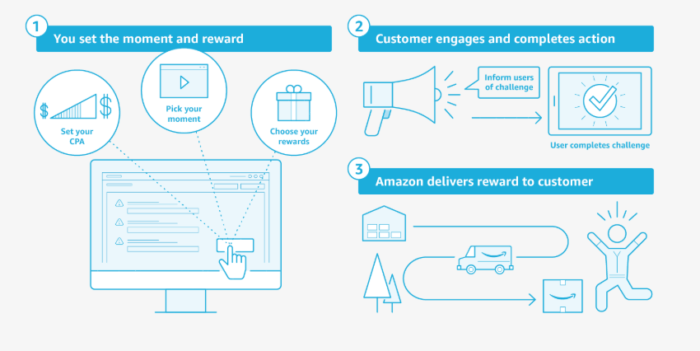 It's Not a Loyalty Program, It's a Fulfillment Service
Keep in mind that Moments isn't an outsourced Amazon customer loyalty program that companies can use. This is more of a global reward fulfilment initiative, like Tango Card. It has its perks, but be aware it doesn't give you strategy, logic or management, all of which are instrumental to deliver the right message at the right time. For this reason, there are two shortcomings you should absolutely take into consideration:
Amazon delivers you the framework to reward customer interactions, but not the insight.

Also, the CPA pricing model means that the minimum cost of the rewards is relatively high, therefore it is costly to incentivise small – but meaningful – actions, like Facebook shares.
By utilising Antavo's Amazon Developer Account, we are able to give you an early sneak peek into the platform.
Different rewarding efforts could be grouped together under campaigns. You can set up campaigns by specifying your total budget and CPA budget, picking the set of rewards you want to offer to your customers and providing some creative assets and texts for display communications and email. It might be temporary, but right now there aren't many reward categories that are available in the selection.
Who Can Take Advantage of the Amazon Moments Platform…
According to Amir Kabbara – Amazon's head of digital marketing and consumer innovation – the reward scenarios are endless. So we decided to identify who would win big by using the service.
Small businesses

, who were previously unaware of the power of experiential rewards and loyalty programs, and they don't have a scalable delivery infrastructure

Global brands, and brands selling through retailers

, like TikTok and Disney who are actually demo partners at the Amazon Moments program, that's the main focus is not their fulfilment capabilities and they need to serve needs in large scales, AND they look forward to rewarding not only purchases but other actions.

Amazon –

have not only found another way to grow their business but also gained access to a new layer of customer data through their future partners.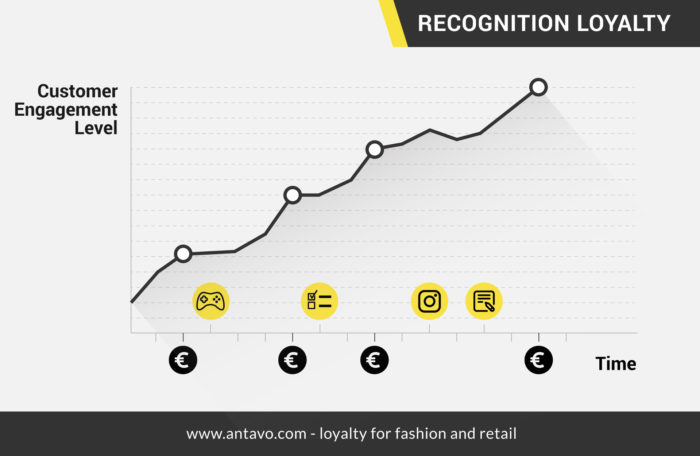 … And Who Will Never Use It?
It goes without saying that Amazon's new offer isn't for everyone.
B2C brands and retailers, who are competing with Amazon.

You will surely not use this, as any form of integration would be detrimental to your business. To expand your reward portfolio, you can either handle it in house, or use other fulfilment companies.

B2C brands and retailers, who already have great fulfilment capabilities.

Naturally, Amazon Moments offers little to no benefit if you already have your own fulfilment service, and you are happy with it, and don't want to lend more traffic and data to the world's biggest company.

Luxury and affordable luxury brands

into lifestyle, beauty and fashion. This kind of service is incompatible with certain industries. Just think of it, sending your audience an Amazon gift link would cheapen your image.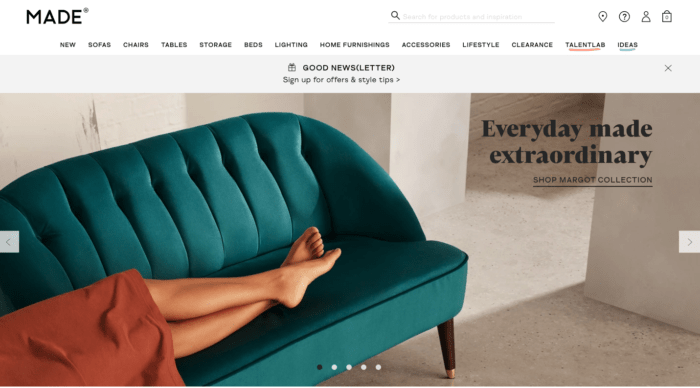 What Is the Effect on Customer Loyalty and the CRM Industry?
Personally, I look at this initiative as a game changer, something that'll be a motivating factor for every business to step up their game. Here's why:
By using Amazon Moments,

smaller companies are entering the loyalty market

too, prompting middle and large brands to find an even better solution in order to differentiate themselves. This also pushes companies towards

personalisation

.

Experiential rewards will be more prevalent

, and customers will no doubt start to expect it. So you need to

add them to your arsenal as well

, otherwise, you miss out on a great market opportunity.

Brands and retailers will start to think about

how to engage buyers outside the buying cycle

and reward interactions that aren't tied to transactions, such as logging in to a mobile app on a weekly basis. (Learn about this concept the "Engagement incentives" in

this article on Traditional and Recognition loyalty programs

.)

Quick and easy user experience and mobile integration become entry-level requirements for a strong loyalty program, and you cannot ignore them if you want to get ahead of the competition.

In this video Zsuzsa Kecsmar, CMO and co-founder of Antavo and Jörn Roegler, VP Strategy and Insights talk about tiered loyalty programs, experiential rewards, and outside-the-buying-cycle actions.
What Does the Future Hold for Amazon Moments – And You?
Amazon undoubtedly made a strong debut with its cross-platform marketing tool, and I wonder how the industry will react to it. Driving customer-friendly loyalty features is important, but should it really come at the cost of giving our life – and precious data – to another giant? (Anyone remembers what Facebook did in 2012 after its IPO? After having free brand reach in social media, it became just another paid channel, letting many marketers down.)
Want to Keep Up?
Antavo's loyalty management platform delivers technology and insight, in a way that you own customer data and you set the strategy that truly clicks with your customers. This includes machine learning, churn prediction and gamified customer profiling. We don't do rewards fulfilment – we integrate with such companies.
If you want to learn more, subscribe to our newsletter to get updated about the hottest trends, or book a demo and we can start a discussion.
For journalists: we are happy to give an expert quote, just reach out here.
Attila is the CEO and Co-founder of Antavo. He has a solid IT background and has been a tech entrepreneur for over 15 years, and is also an expert in electrical technology. He combines a down-to-earth vision with inspiring enthusiasm, helping steer creativity and innovation at Antavo.