Ecommerce might seem like a very straight-forward business with very few complications.
In a way, it is all about a customer liking a product and the business selling it to them.
But, because all this business happens in a virtual space where the customer and seller don't have physical access to each other, even a few seemingly small mistakes can end up deflecting your potential customers.
Let's take a look at some of the marketing and website design mistakes e-commerce businesses should avoid.
MARKETING FLAWS
1. Un-optimized search
It might seem like a small part of your website, but it makes a big impact. If your search can't direct your customers to the products they're looking to buy, you're going to miss out on business. Ending up on a 0-results page is one of the worst experiences shoppers can have when buying online.
So how do you avoid it?
You probably have some kind of search engine (if you don't, this is a great place to start!), so you need to optimize it. One of the easiest things to do to reduce your 0-result rate is to not recommend keywords that don't lead to any products.
You can also add keyword and product synonyms in order to increase the number of search results you show to shoppers.
Search can be quite nuanced, so you can find more on-site search best practices here.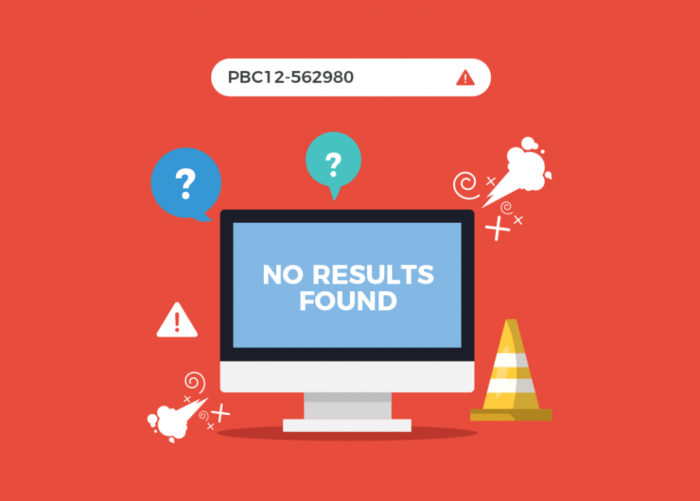 2. No reviews or endorsements from other customers
For an Ecommerce business, quite predictably, building customer trust is one of the biggest and game-changing factors for success. When it comes to a digital business, the power of word of mouth such as reviews, endorsements etc. is quite tremendous. It can make or break the business.
For example, when we go on Amazon, before buying the product we make sure to go through every single review on it, and only after feeling reassured about the product would we take a step further.
Did you know 63% of customers are more likely to make a purchase from a site which has user reviews (iPerceptions, 2011)?
So you know what – don't go easy on collecting and displaying your reviews and endorsements! (Boomtrain also includes in their own list of ecomm pitfalls the absence of product recommendations. Besides that they include: technical issues, bad payment gateways and badly designed popups on mobile.)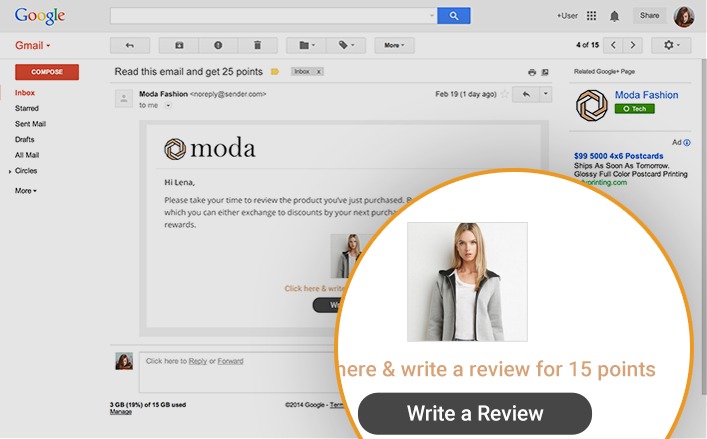 One clever way to get more product reviews is to remind customers AND reward them with points for their reviews. With Antavo Reward Programs customers can earn points for participation and later redeem their points for discounts.
3. Falling short on or ignoring email marketing
Here's a surprise fact – orders from mobile email communication went up by 40% in 2013.
Email marketing is like the soulmate of your Ecommerce business; you just cannot move forward without its help.
With email marketing you have this amazing opportunity to interact with your customer at a personal level and show them how exclusive they are to you. When a customer opts-in to get emails from you, in short it's an opening to build a long-term relationship with your customer and earn their loyalty.

Another reason why you shouldn't neglect email marketing: People are less likely to want to interact others when they are doing business. Source: smartinsights.com
4. Overdoing email marketing
And there is the other extreme where you act like a stalker and keep bombarding your customer's inbox with offers, newsletters and buy requests. I have unsubscribed from 3 websites in the last month for doing just that.
It really is a very annoying thing to do and is only going to backfire on you, quite significantly, if I may add.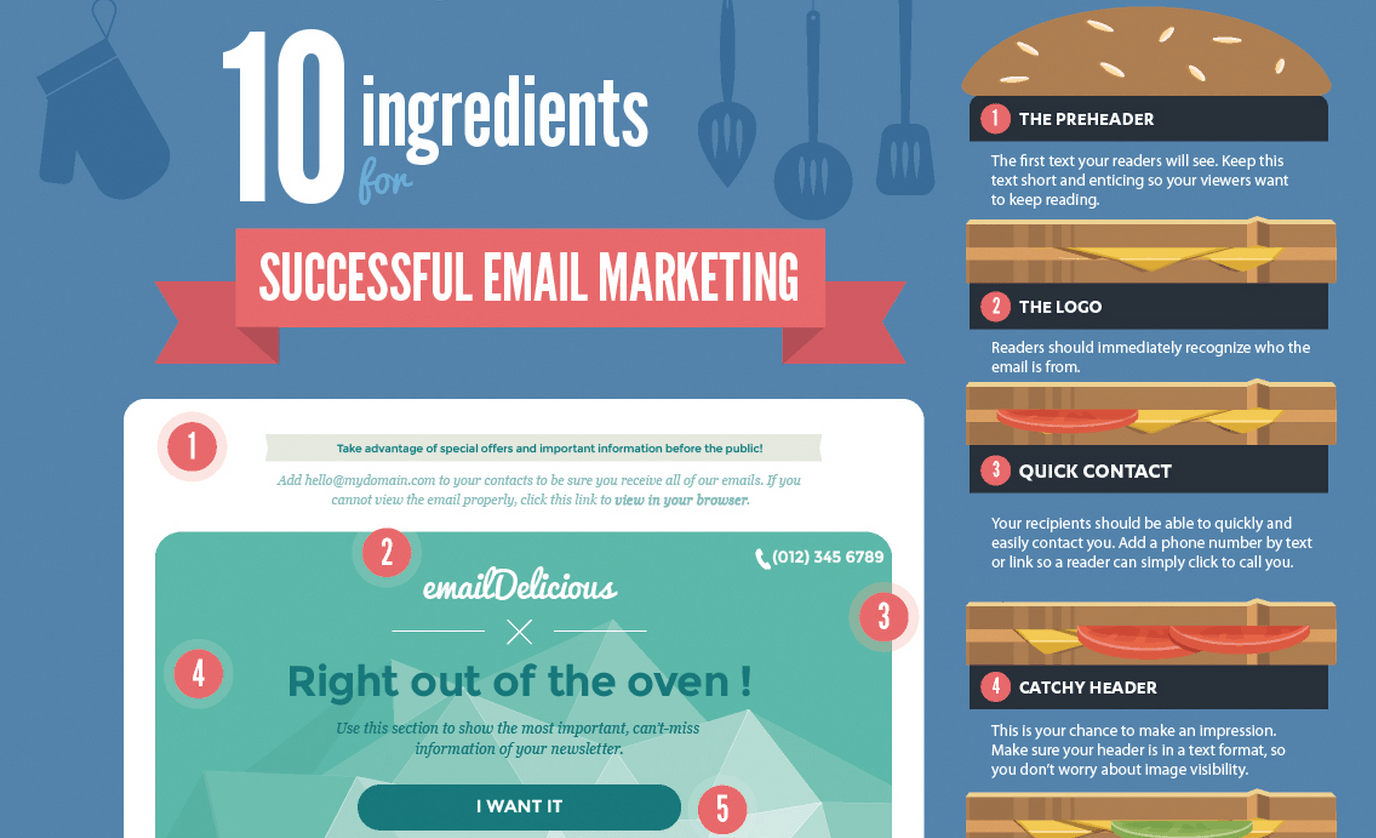 If you are about to create an email marketing strategy, or if you'd just like to check your current strategy, then here are 10 ingredients that can help you to create a non-spammy email marketing flow. Check out the full infographic here.
5. Ignoring up-selling
According to data, Upselling to customers on Ecommerce websites is 20 times more effective than cross-selling. If the volume of products in your customers' carts is consistently low, it's probably because you aren't up-selling, or you aren't up-selling right.
Let's take Amazon again for example, right below the product, you see this section 'customers who bought Product X also bought these' and you see a list of relevant products and accessories.
Upselling is really quite an old strategy in retail, but it is easier to accomplish it on a digital platform – all you need to do is to implement a functionality which displays products that are relevant to those added to the cart by the customer.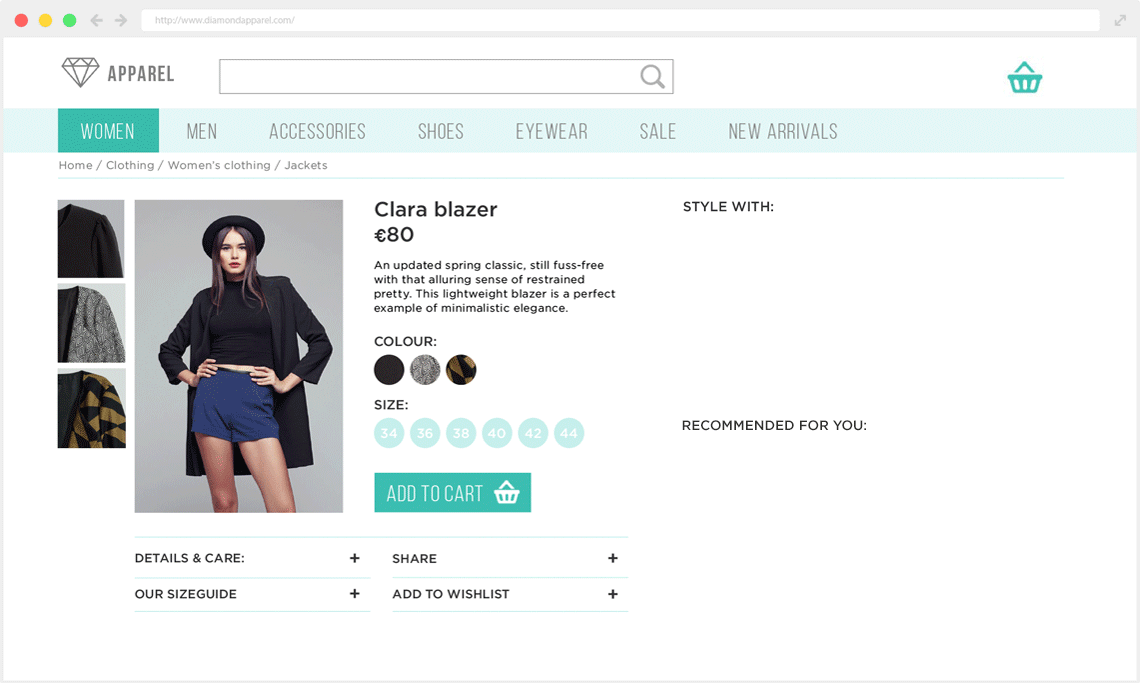 When it comes to up-selling, relevance is the key! Tools like Apptus allow you to show recommendations to your shoppers, based on other customers' purchases. Source: apptus.com
6. Not enough product details for consumers
If you want to make a customer buy the product without even looking at it physically, you must make sure that they are aware of everything about the product.
Lack of enough details about the product is one of the major reasons customers deflect, well obviously why would they spend their money if they feel that they are not making an informed choice?
Just giving basic details isn't going to be enough. You have to have high-resolution pictures, size details, exact shade of the colour, manufacturing material and any other nitty-gritty detail you can think off.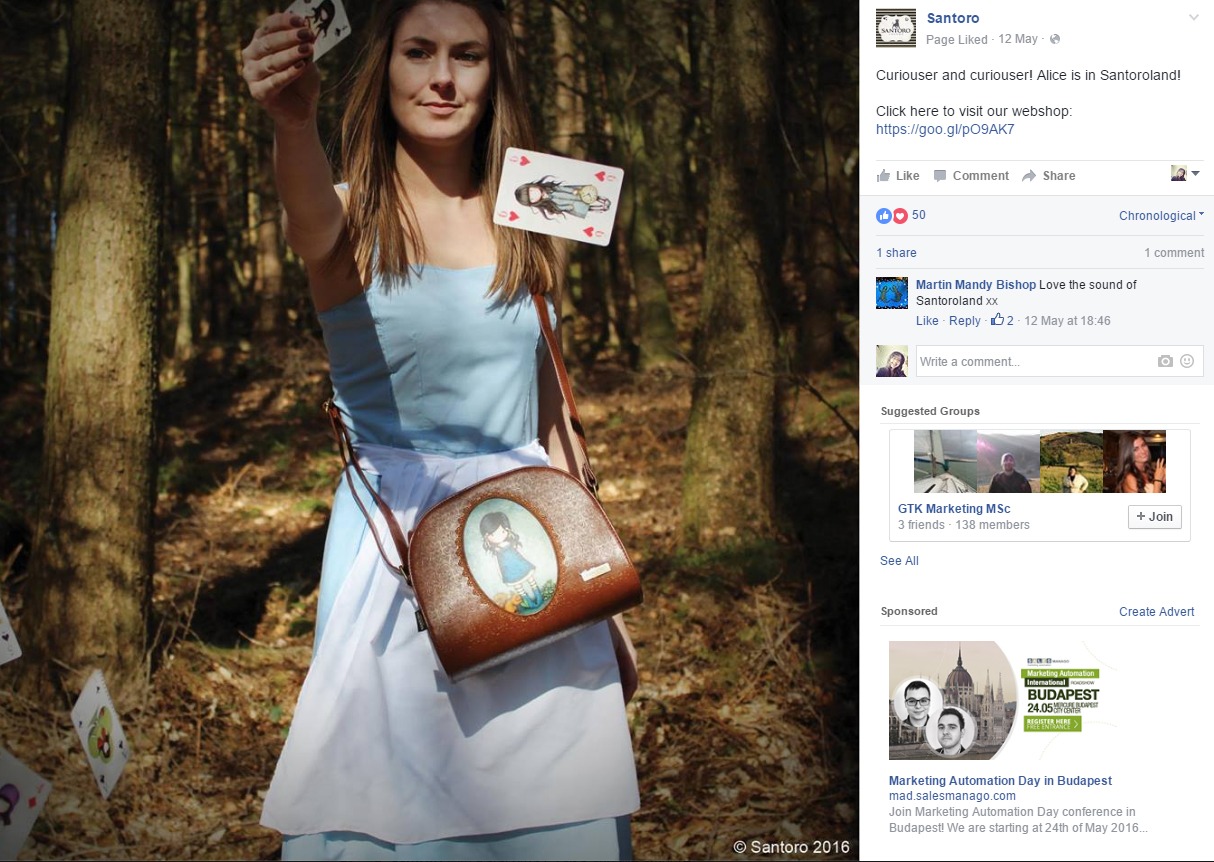 Another way to show product details is to share photos of how customers can use them. This is a much better alternative to stock images, as stock photos don't portray real-life use. Source: Santoro.com
WEBSITE FLAWS
1. Complex checkout process
You must remember to take as little time of your consumer as possible. The checkout process should be straight, simple, minimal and very easy to understand. You can't expect your customers to be patient enough to put up with your complex multi-step checkout system.
If it takes more than 3 steps to finish the process, it's time to redesign your checkout procedure.
After you start implementing your checkout process, make sure to observe customer behaviour and shopping cart abandonment using analytics. This way you can pinpoint to where exactly you are going wrong.
Can't explain how annoying customers find a complex checkout process better than this video.
Google Analytics shows how easy it should be for customers to check-out in your store in this funny video.
2. Counter-intuitive design
Remember when you are checking out a product and the website displays a list of similar products on the same page? For some badly designed websites, once you click on a similar product, instead of opening in a new tab, it opens in the same page and you loose the original product. Annoying!
Remember, you have got to take as little time of your customer as possible and for that, you must plan out even the smallest of details such as product opening in a new tab when you click on it.
Another example – Facilitating too many pop-ups can also be very frustrating to the website users.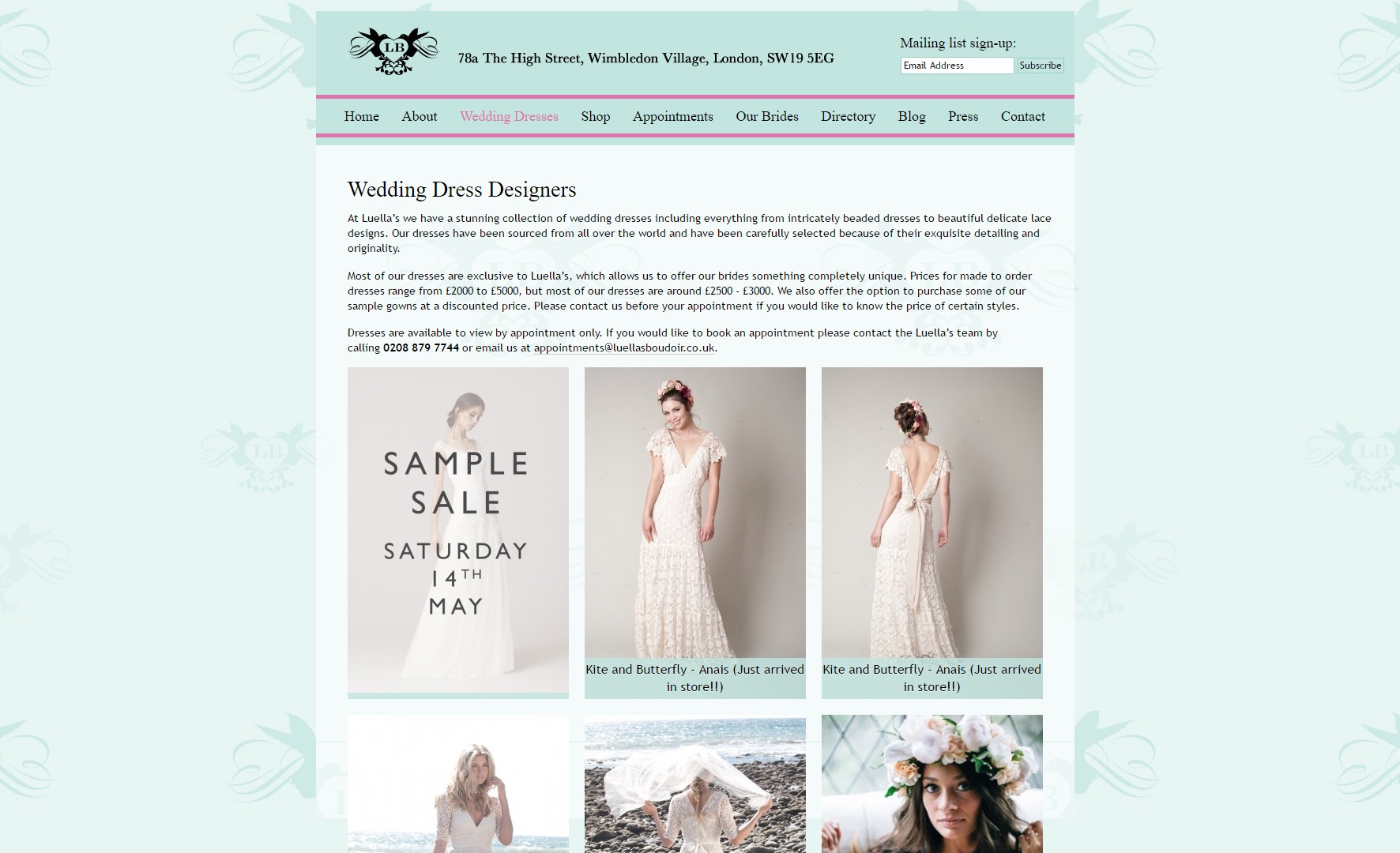 Another good choice is to present your products in pop-ups, so people can take a closer look at your items. Check out how Luellas is doing it right.
3. Aesthetically unappealing
Fair or not fair, people don't like unpleasant looking websites even if they have pretty good content or goods.
Using very flashy colors, unappealing font size or style, bad color combinations, unpleasant pictures or low-resolution pictures, cluttered and messy looking website, etc. could be some of the many reasons why customers deflect from your website.
For eCommerce businesses, your website is going to be your marketing tool too. A clean, elegant, pleasing-looking website can attract more customers and lead them to stay and explore your products and businesses.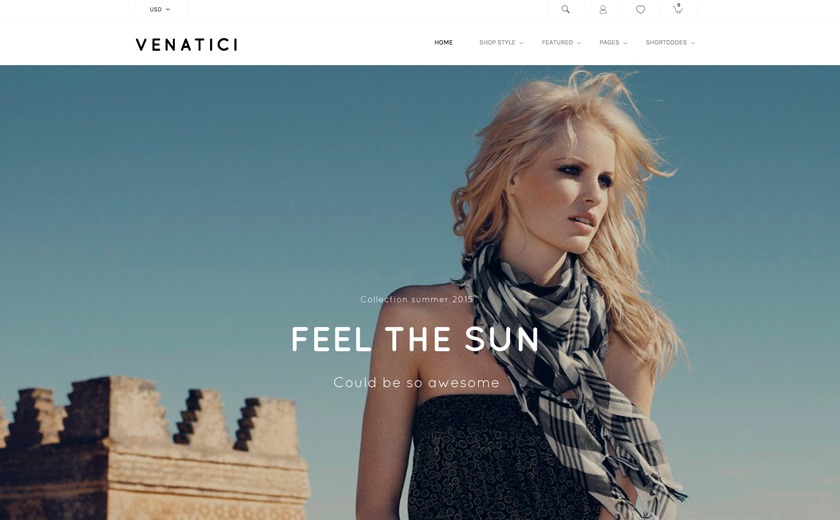 There are many places where you can find beautiful templates for your ecommerce store. You can have WordPress, Magento or even Shopify. For example, this screenshot is from thebestdesigns.com – they create templates for WordPress stores.
Conclusion
"Overall the web is pretty sloppy, but an online store can't afford to be." – Paul Graham, YC
Here's a quick summary for you: Make sure to avoid common marketing mistakes such as not promoting word-of-mouth via customer reviews and endorsements, not using email marketing or using way too much, and not including enough details to help your customers make an informed purchase.
Another common category of pitfalls is the website design flaws. It is important to ensure that you have an appealing and pleasant looking website that resonates with your business theme.
Also, having a very intuitive website design and simple processes for check out, feedback, and customer query is crucial to win purchases from your prospects.
Did you like this post? To get more great articles about e-commerce marketing and customer loyalty delivered straight to your inbox twice a week, sign up for our newsletter. Let's keep in touch!