Every year, the analysts at Business of Fashion and McKinsey & Company bring out their magic crystal ball and forecast the future of the fashion world. The State of Fashion has always been a reliable source of insight about shifts in consumer trends and game-changing technologies, but State of Fashion 2019 in particular heralds major changes that could shake the industry to its core.

Digging through the whole document might be a daunting task, especially if you have other creative tasks to care of. That's why I decided to collect the 21 key quotes from the State of Fashion 2019, and asked top experts of the fashion sphere to share their own take on the case. And as an added bonus, you can easily share these quotes on social media.
The Rise of the Eastern Market
The year ahead is one that will go down in history. Greater China will for the first time in centuries overtake the US as the world's largest fashion market.

Tweet this

China is no longer simply the factory to the world. It is the world's fastest-growing consumer market, accounting for more than 18 percent of all final goods consumed.

Tweet this

India is increasingly a focal point for the fashion industry, reflecting a rapidly growing middle-class and increasingly powerful manufacturing sector. These, together with strong economic fundamentals and growing tech-savvy, make India too important for international brands to ignore.

Tweet this
The challenge is to understand how the culture and attitudes are changing. The needs and wants of the new generations of affluent Asians is something that requires local on-the-ground knowledge. The opportunity for brands lies in doing their research. Getting the product and messaging right. Luxury fashion from Europe with all its heritage and history, not to mention creativity is still very much held in huge esteem by the Asian Market . Clearly there is so much still to explore there, but carefully and not with a one size fits all approach.
Joanne Yulan Jong
fashion designer, creative director, author of The Fashion Switch
Shifts in the Balance of the Fashion Industry
Omnichannel, the Tiebreaker for Retailing
Priority investments in sales growth named for this year were omnichannel and e-commerce, developing CRM capabilities, improving in-store experiences and investing in brand building.

Tweet this

Footfall in the physical environment continues to decline, which is driving the need for brands and retailers to develop their omnichannel strategies.

Tweet this

A store needs to be broader than just a place of transaction. It needs to be a place where people gather and if you don't bring in experience and education and entertainment, you're not going to do as well.

Tweet this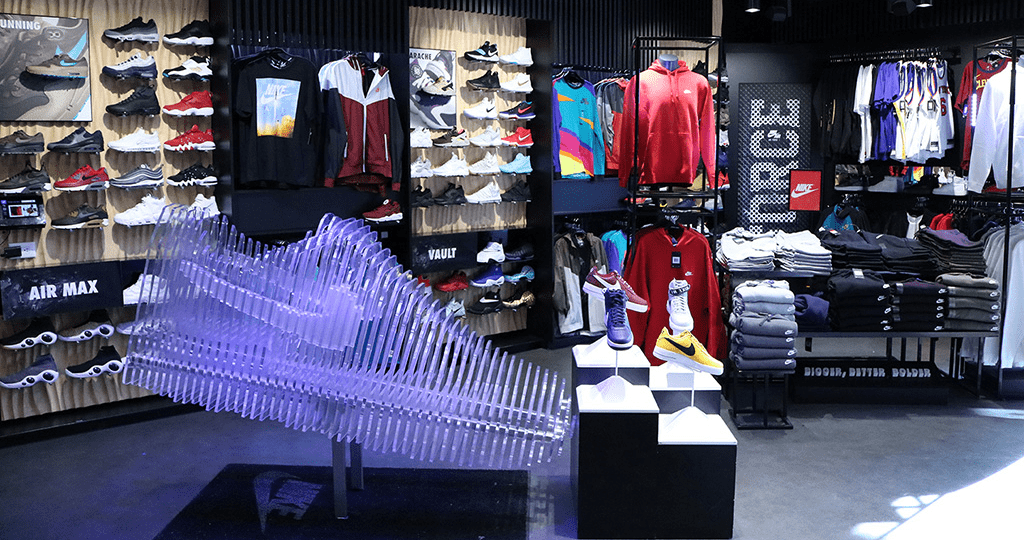 Embracing Digital Innovation
The technical building blocks [for enhancing customer experience] already exist; a company does not need to build the integrated solution from scratch. These existing capabilities can be rapidly stitched together using SaaS capabilities.

Tweet this

The time lag between discovery and purchase is a pain-point for customers who continue to expect better experiences. Companies are increasingly focusing on reducing this source of friction and launching new technologies to enable a smooth and speedy transition from inspiration to acquisition.

Tweet this
Using your mobile device to shop and interact with your favourite brands in a different way is going to be the next new challenge, which is the 'conversational interface.'

Tweet this

Visual search is a particularly interesting proposition for the fashion industry. Screenshop enables users to take a screenshot or picture of "tops, skirts, shoes, etc."and then shop similar items straight from their phones.

Tweet this
Customer Trends
According to the predictions of the McKinsey Global Fashion Index, sportswear will be the leading apparel category in 2019, closely followed by handbags & luggage. At the same time, luxury fashion continues to have the strongest outlook in the industry.

Tweet this

Brands have already moved towards "radical transparency" in manufacturing, hoping to regain the trust of disillusioned customers. This might include information about product origins or the environmental impact of manufacturing.

Tweet this

Across many categories consumers have demonstrated an appetite to shift away from traditional ownership to newer ways in which to access product.

Tweet this
Sustainability, Social Awareness
The Biggest Influences for 2019
It seems that the next year will cast huge waves, and companies that don't learn how to ride the tide in time will sooner or later sink, regardless of their size. So what trends should you pay extra attention to?
Getting personal

– Consumers wish to be more directly involved with their favorite brands, which calls for a more

personalised approach

. Not just on the communication side, but also through machine learning, unified customer profiles and AI technologies.

Omnichannel

– Seamlessly integrated

shopping channels

(in-store, mobile and online) are becoming a must-have feature. Interacting with a brand through mobile apps will be the next step in fashion but, at the same time, physical environments needs to offer a one-of-a-kind experience, otherwise you'll lose out on foot traffic.

Fashion-tech

– Whether or not you can integrate

innovative fashion-tech solutions

– smart tagging, visual search and loyalty clouds – into your ecosystem could easily make or break your business. New generations of buyers are more tech-savvy than ever, but they are growing impatient with delivery times.

Eastern markets – The Chinese and Indian markets are too big and too important to be ignored anymore. Fashion companies should renew their efforts to set foot in Asia, but the globalised approach won't cut it anymore. Brands and retailers alike need to better understand their Asian audience and offer them relevant content.
Finding a Solution Is the Next Step to Success
The State of Fashion is a great guide that highlights upcoming trends and issues, but you'll also need the right solution in order to propel your business forward. If you wish to read more about the context of these quotes, and what else the Business of Fashion and McKinsey & Company has to say about these matters, then download the full report from here.