Black Friday is right around the corner! For brands looking to capitalize on the influx of new shoppers that drop by for the holidays – and turn them into long-term customers – a loyalty program can be a great help! But is there really time to build a loyalty program in time for Black Friday?
Yes! Building a program with all the bells and whistles in one month is not realistic, but building a basic program is possible. Introducing a functional program and building upon it over the months following Black Friday is not only possible, but also has several benefits.
Introducing a basic program allows you to gauge customer reactions and it also gives you an advantage to introduce new features and rewards over time. That's a great way to keep the program fresh and keep attention on the program.
If you're ready to take the next step and launch a loyalty program before Black Friday, here are some quick tips to ensure a quick launch that will serve your brand for the long-term:
1. Start With a Soft Launch
Creativity is wonderful in a loyalty program, but you don't have to develop every idea for the official program opening. Begin with a basic program with the major functions in place, but without adding all of the bells and whistles that you've dreamed up. You can always add more later, but taking things away from members is creates a bad customer experience (and can create a lot of negative publicity for your brand!).
Introducing a "lean program" is a great way to get your program online fast, ahead of Black Friday.

2. Invite Your Top Customers First
Early access to the loyalty program is a major perk for two great reasons. First, your customers get something that others don't yet have – major exclusivity points! Also, if you tell customers that you want their feedback on the initial program, it is an opportunity to tell your best customers how important they are. You'll get valuable information and also bring customers closer to you. As Jon Levy, a behavioral scientist specialized in influence and decision making, put it, "We care about things that we invest time and effort into. By answering a survey, participants like the brand more."
An invitation-only launch is a win-win that lets you perfect the program while saying a huge "thanks" to your existing loyal customers.
3. Test Incentives, Channels and Content
Figure out exactly how the program will fit into the customer journey with a bit of trial. See which channels are getting the most activity, so you can focus on those in a major way when you open up the program to the entire shopping public. Understand which discounts and rewards are the most motivating. And see which promotions and content generate the click-throughs and sales you want to see.
We always suggest focusing on holiday-centric services, which are easy to promote and provide conveniences to stressed-out shoppers and, if your program is available to the public, will entice new shoppers to sign up.

4. Understand Customer Behavior Better
Use the loyalty program to get the consent you need to comply with GDPR, and start understanding your customers better. Now that the May GDPR email frenzy has passed, people are ready for something new in their inbox. During the holiday peak, you have a great chance to reconnect with the customers you've lost touch with. By enticing them to join the loyalty program with irresistible offers and rewards, they'll have an incentive to sign up and get back in your communication loop.
In turn, by understanding their behavior in the context of the loyalty program, you'll have more data to complete the customer profile. This will allow you to create better segments and communicate to sell – during the holiday retail race and for the long-term. Providing enticing rewards and promotions that suit each individual segment will help you increase acquisitions throughout the year.
You'll also have the added advantage of being equipped with data. By understanding which channels and incentives work best for which customer groups, you can begin hyper-segmenting your customers and target each segment intelligently.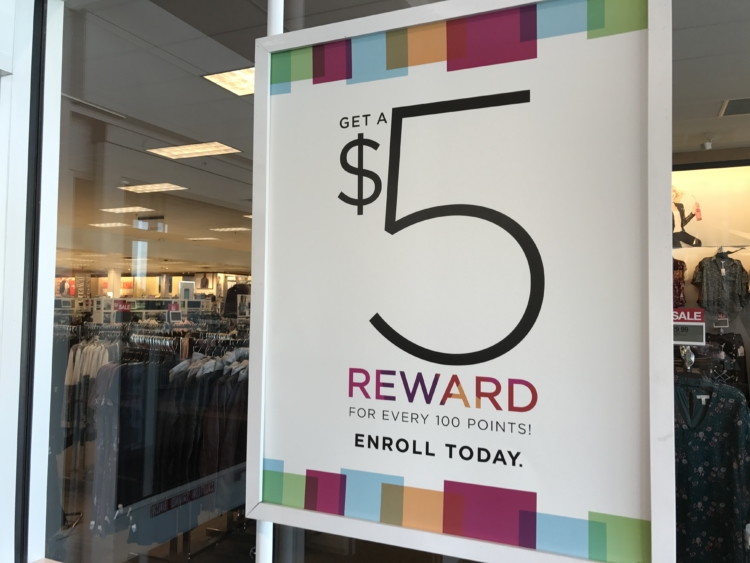 What's Next? Introduce the Full Program in January
Use January or February to introduce the full loyalty program, created based on what you've learned with the basic program through the holiday seasons. This gives you a way to create excitement and promote new rewards and additions to the program in a way that will encourage holiday shoppers to come back, especially during the slower season. It's a great way to follow-up with customers and make Q1 both more exciting and profitable.
If you wish to hear more tips on how to ride the holiday shopping peak, or look for other ways to implement holiday-themed loyalty programs, check out our recent webinar on the topic.
The loyalty program is a tool that will help you accomplish several goals and serve customers. Start providing a more useful and memorable brand experience, in order to build actual loyalty and sales. So what's holding you back?
Get ready to welcome holiday customers and nurture them, creating long-term customers for the future. Contact us to start planning your own loyalty program.