As the annual holiday dedicated to celebrating peace, love and shopping – also known as Christmas – approaches, retailers are trying their best to fight each other over who has the biggest discounts. But offering a Christmas discount at a bargain price really is in your best interest?
James Eden, owner of British men's outerwear brand, Private White, thinks otherwise. "We believe that discount culture is conditioning consumers by forcing them to doubt the intrinsic value of a product" he wrote in a LinkedIn post right before Black Friday.

True to his word, Private White has announced that it will offer a 0% discount during the retail holiday. "We've worked hard to cost our garments fairly, and think it's time to open up a conversation with others to find out where they stand on 'markdown mayhem' " he reasoned.
I believe there is much veracity behind James Eden's statement, and the same sentiment should apply to the Christmas shopping craze. There has to be a better way to improve customer retention without compromising your profit margin. Instead of lowering your prices, why not find the value in your values? Why not come up with an appealing marketing strategy for Christmas and think about engaging customers beyond transactions, so they will keep coming back – even after the sales rush?
Christmas Discounts Are Secretly Working Against You
'No price cuts during the holidays!? That's absurd!' you might say, pointing out that discounts are the biggest draw for retailers. But are they really? Actually, companies are partaking in a harmful trend when trying to undercut each other in terms of price reductions.
Private White's Black Friday campaign sparked heated discussions about the necessity of discounts and what better anternatives are available.
The seasonal race for the lowest price conditions people to chase the numbers instead of looking for quality or a consistent customer experience. Not to mention that huge price drops secretly communicate that your merchandise is overpriced, and only worth buying when it's discounted. It's also a common complaint that all companies make during Black Friday is getting rid of their old stock, which again doesn't give a good impression of your shop, even if it's not true.
Avoid Price Tag Fatigue
Let me share a secret with you: customers don't engage in a hunt for discounted products because they cannot afford it otherwise, or because their life depends on owning any particular item. The truth is, they want the feeling of striking a great bargain. Making a clever choice or receiving a gift gives shoppers an emotional high.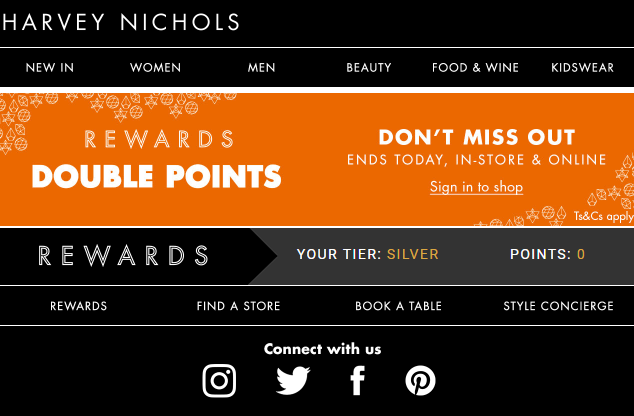 At the same time, there is no bigger letdown than seeing the same product you recently purchased being sold cheaper somewhere else. So people are getting tired of comparing price tags in fear of missing out on a deal. From their perspective, staying loyal to one particular store would be far more convenient, but only if the store has the means to reward their actions.
Finding the Value in Your Values
In the customer's eye, being a brand that can be trusted is far more important than having low prices. The ideal method of communicating this is by having clear values, which are shared by those visiting your store. For example, if you are a sportswear retailer who stands for active lifestyle, then rewarding customers for going for a run is very compelling for sport enthusiasts.
And believe me, this is actually possible with our technology. Connecting with Fitbit and granting points to customers for reaching a milestone in their workout isn't difficult to implement at all. Just think about the possibilities – it's like giving a brand-flavored identity to workout time… just like a little coffee company did in the 19th century in Wisconsin by inventing the "coffee break"!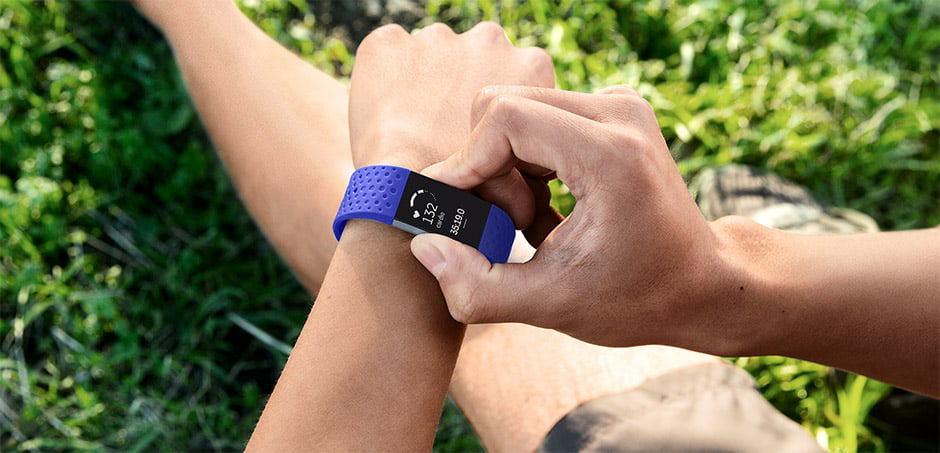 Similarly, a lot of people believe in the idea of making the world a better place. The best way to reach out to them and gain their sympathy – and subsequently their loyalty – is to reward them for bringing in used clothes or donating to charity.
Engage Them Outside of the Buying Circle
In order to keep sales consistently high, it's vital to generate interest throughout the entire year, and not just during the peak season. And for that, you need to get better at customer retention.
Loyalty programs are very efficient engagement tools, as they provide a consistently rewarding experience through gamification elements that, in turn, generate interest and develop an emotional connection between shoppers and your brand.
Curious about how to keep people active within your loyalty program? Here are a few activities that you can award extra points for:
Visiting your website every day for 2 weeks in a row

Going for a run, swimming or working out

Wearing your garments

Using image search on your website

Installing your app

Submitting their body measurement details

Inviting a friend to the membership program

Sharing social media posts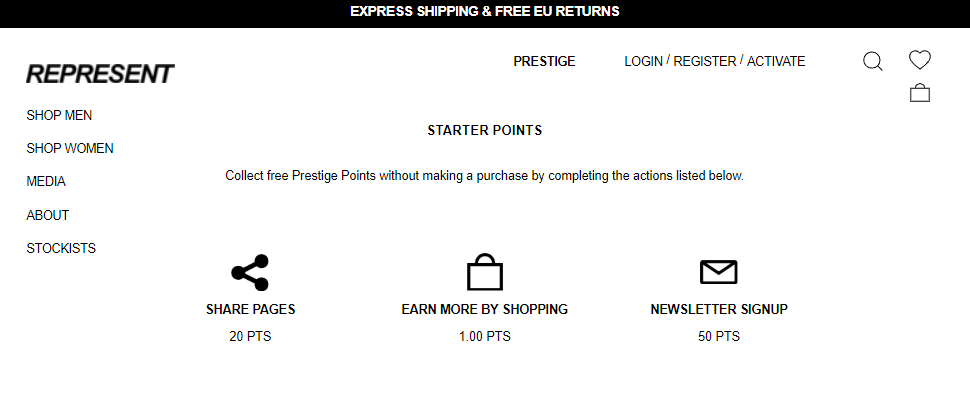 Also, don't feel pressured to get rid of the concept of sales completely, as loyalty programs tie discounts to spending loyalty points.
For example, LuisaViaRoma's award-winning birthday emails played a huge role in generating repeated purchases, and these emails earned more revenue in 2017 than all non-loyalty emails combined.
Receiving loyalty points as a birthday gift gives people more control over their purchases, and they have the freedom to choose which products they want to buy with a lowered price. So people can get a Christmas-style markdown on any day of the year!
Exclusivity Through VIP Clubs
Have you considered uplifting the essential value of your product by giving it an air of exclusivity? Exclusivity and VIP offers are a driving force in the retail industry and if there is something customers crave more than a good deal, it is their desire to belong to an elite club. So why not unite these two concepts?
Special interest groups operate like inner circles – available only to the most dedicated customers. In order to become a member, members have to pay an entry fee in loyalty points, but once they're in the club they get advance access to coveted products.

Go Beyond Monetary Rewards, and Offer Experiences
It's also a worthwhile approach to offer experiential rewards to active participants in the VIP Club. There is no better way to ensure that your top spenders stay loyal than sending them a gift that's close to their heart. This could be an invitation to a cocktail party, a signed photo of their favorite designer, or front row seats to the reveal of your latest collection.
You would be surprised what lengths people are willing to go just to be part of an elite group; there are even customers who create a second account to maximize the benefits!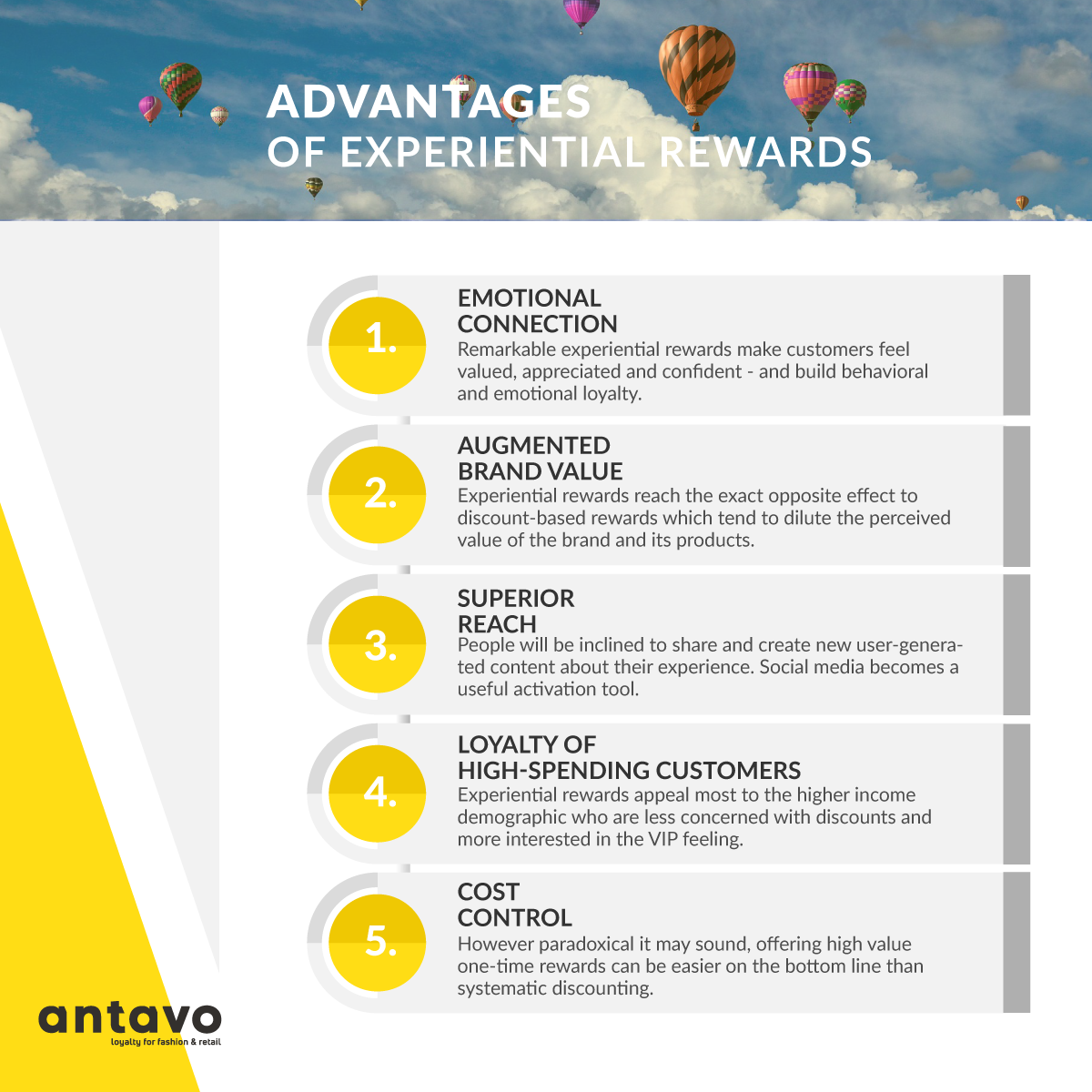 Winter Is Coming… For Discounts
I know James Eden personally, so I know that Private White's 0% discount campaign is more than a simple marketing ploy meant to turn heads. The company is actually the herald of an emerging trend that might change the way we look at fashion retail altogether.
With the right customer retention practices, companies are able to create a viable alternative to discount-based marketing and engage more meaningfully with shoppers inside and outside the buying circle. This is what we do, and we are happy to help.
On the top of that, people who choose a retailer because of the great shopping experience have proven to be more loyal and have higher purchase frequency than those who only make a purchase during Christmas sales.