If you have your own brick-and-mortar stores, you know that first impressions matter. It's not enough to simply put the finest products on the shelves or offer discounts: you need to grab visitors' attention from the very moment they enter. An engaging store experience can be created in various ways, but if you want a solution that's both convenient and has lots of room for interactivity, then look no further: NFC technology will definitely live up to your expectations.
Disrupting the Traditional Retail Experience – Retail 2.0
Brick-and-mortar stores are at the doorstep of a new age, called Retail 2.0. In this era, customers feel more empowered than ever, pursuing their own needs over anything else.
Retailers need to come to terms with the fact that the shopping journey has irreversibly changed, and they need to cater to a hyper-aware audience who expects it all: the ability to shop on all channels, convenience during checkout, community features, authenticity, and sustainability.
There's an ongoing conversation about how "retail is the new customer acquisition tool". In short, customers visit stores not to buy something, but to touch, see and try different products. And if they are convinced, they'll buy the items online. It's the showroom and the experience that matter. For this reason, retailers should focus on being an acquaintance first, and deepen the relationship later.
One of our clients, LuisaViaRoma has multiple retail locations in Italy. They are especially popular among visiting Asian shoppers, who fall in love with their selection in the stores and then order the product once they get home.
But there's one trend in Retail 2.0 that tops it all: the thirst for meaningful experiences.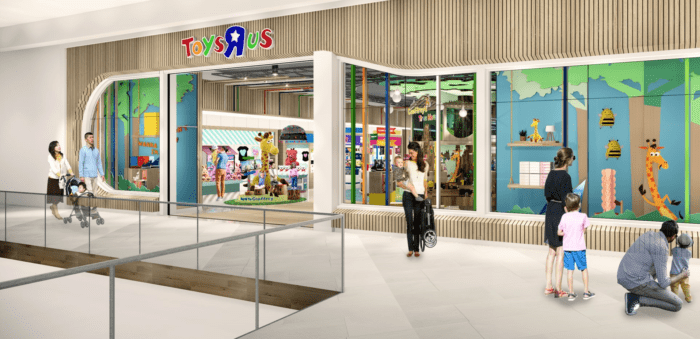 The Immense Success of Retail 2.0 Brands
In the eyes of today's shopper, experiences hold a higher value than financial benefits. This is backed by a survey done by the National Retail Federation, in which 56% of Gen Z customers say that a fun in-store experience influences where they shop.
And this is where old guard retailers are left behind by those that are willing to innovate. The new trend is to use the store space as a showroom where customers can get hands-on with the products or partake in fun activities.
Nike is ticking all the boxes, and then some. A true innovator in the retail industry, the brand has installed treadmills in stores so customers can test out which sneaker fits them the most according to their running habits. And, in its latest flagship store in New York, visitors can witness how the sneakers are designed in on-site labs – and even order a pair that's custom-tailored for them!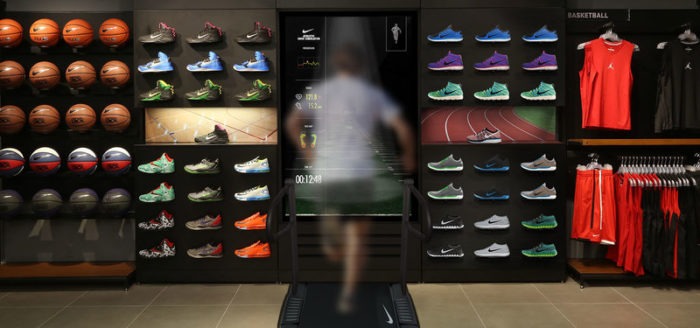 What Is NFC Technology?
Retail 2.0 lives and dies on the notion of integrating technology that either makes the experience convenient or engaging. And NFC (Near-Field Communication) technology manages to be both at the same time.
In brief, NFC is a set of communication protocols that enables two electronic devices to communicate with one another. You may have encountered this technology when paying with your phone. However, NFC has many other uses, most of which aren't tied to transactions.
And those use cases are what you should focus on as an innovative retailer.
Non-transactional use cases of NFC technology include putting an NFC tag on a TV screen that constantly loops an animation. When customers contact the tag, two things happen simultaneously: the big screen celebrates the interaction with a custom animation, while the phone opens up the loyalty program enrollment page.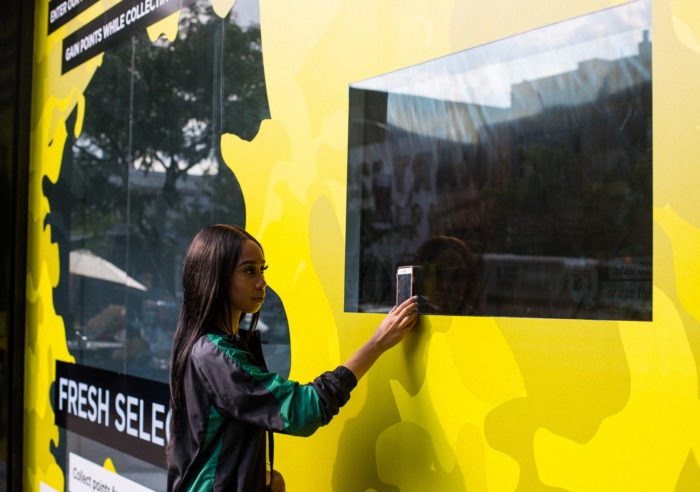 How Can You Use NFC in a Retail Environment?
Antavo is currently developing a futuristic in-store experience that finally taps into NFC technology. The hardware-software solution we designed — called the Loyalty Experience Kiosk will feature a tablet connected to an NFC reader and multiple sensors. This innovative technology is enabled by Apple Pay VAS (Value Added Services) through NFC-enabled Mobile Passes.
When loyalty members place their smartphone on the kiosk, they'll be logged into their profile instantly — or redirected to the enrollment page if they aren't a member yet. This is quite magical in itself, but the true experience starts here: by interacting with the tablet, customers receive real-time feedback on their phone, since the device is capable of two-way communication.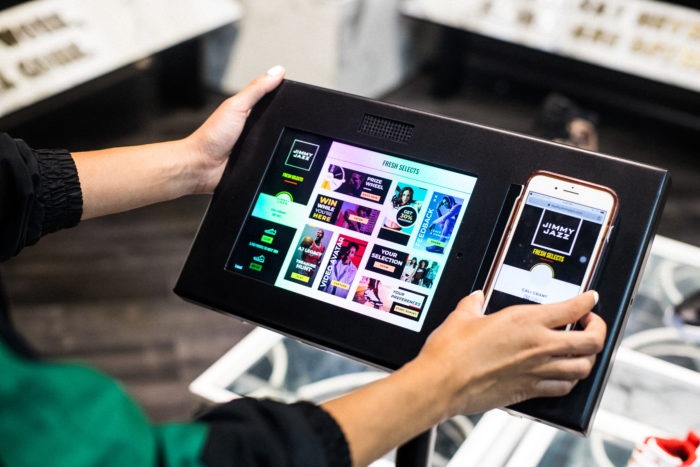 Imagine your customers' surprise when, after spinning a Prize Wheel on the kiosk, they see the redemption code for their prize pop up automatically on their phone's screen!
Or consider how it would improve the shopping journey to have a product catalog personalized according to each member's preferences, so shoppers could select a product and it would appear on their phone's screen, so they can show the shop assistant which items they're looking for.
Antavo designed and built the Loyalty Experience Kiosk from the ground up, focusing on a smooth user experience and practicality. Check out this live demo to see it in action!
Shake Up Your Store Experience With NFC Technology
Here are some of the benefits your business could see after deploying NFC-based Loyalty Experience Kiosks.
Capture the attention of guest customers, convincing them to identify themselves by enrolling into the loyalty program

Customers spend more time exploring the store, increasing the likelihood of finding something they love

Being able to interact with products in-store means that buyers will conduct their research in your branded environment, instead of online where they could encounter a competitor's offer

Providing a fun experience can contribute to purchase based on emotional connection, rather than simple needs

Even if customers don't make an immediate purchase, they'll be more likely to order your products online
Since this article was published, Antavo introduced a 2.0 version of its Loyalty Experience Kiosk. To see the updated design and new list of capabilities, download our Golden Brown Fall Product Release.
Curious about the other possibilities NFC tech has in store for you? Check out our product page for a full walkthrough. If you like what you see, and are ready to make the jump into Retail 2.0, go ahead and pre-order the Loyalty Experience Kiosk.