5 Ways to Build Customer Loyalty Among Millennials
&nbsp
AdWeek calls them "The most sought-after demo for marketers and advertisers."
Care to guess who we're talking about?
Millennials, Generation Y – whatever you prefer to call them, there's one thing we know: millennials have massive purchasing power.
Now, with all of the content about millennials out there, you've probably noticed that this is a massive group of people, born anywhere between the early '80s and 2000 (Read: way too big to meaningfully group together). So not everyone in this group has the same feelings, attitudes and life experiences.
However, there's one generalization that we can make pretty darn safely. These adults have all grown up in a virtual "big bang" of information! For millennials, navigating online – through the advertising and masses of content – is no problem at all.
So what does that mean for brands? Well, businesses have to try a little harder to reach this demographic, but that's no problem when you've got the right mindset and the right tools.
Here are 5 things all retailers need to know about this demographic when it comes to marketing, communities, and building loyalty:
1. Millennials have phones and they're not afraid to use them!
Millennials are taking the lead on mobile, actually taking the number one spot for mobile-only Internet usage.
And it seems like some of us are having trouble putting the phone down altogether. At the tender age of 29, I could vouch for this personally, but the research will speak for itself as we take a look at some of the younger folks out there. eMarketer conducted a survey showing that nearly a third of both the 13-18 and 19-22 age categories olds reported using mobile for over 5 hours daily – with nearly half reporting over 4 hours. Yikes!
And what about people my age? ComScore says millennials between the ages of 25 and 34 use mobile apps the most out of all age groups.
What does this mean for ecommerce? Well, there's one thing we're getting done on mobile: research. We're looking at prices, ratings and reviews on our phones before we buy.
So, if I may make a second sweeping generalization about my own generation, here it is: Mobile.
For brands targeting teenagers, twenty-, and thirty-somethings, spending the time to develop a mobile site and build awesome apps that help make shopping more fun and more, well, easy, is well worth the effort. Just like the in-store experience, making the app experience fun and offering a personal, down-to-earth brand voice is a great way to build an emotional connection, which is what leads to loyalty.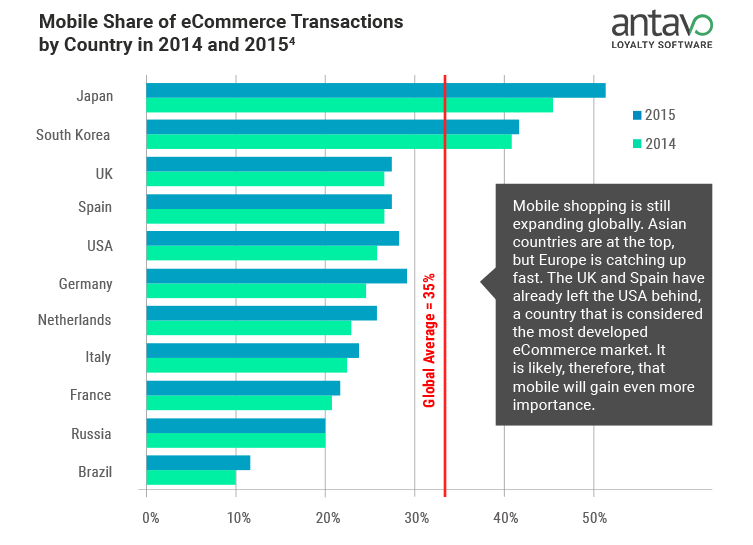 Mobile shopping is still expanding globally. Asian countries are at the top, but Europe catching up fast. 

2. Millennials don't want typical advertising
What happens when you're sick of seeing ads? You install ad blockers on your computer. That's not great for on-site income and it's certainly not good for advertisers, but it's a fact of life. Actually, gentlemen aged 18-29 were found to be most likely to use ad blocking tech.
Crowdly points out that nearly half of all 18-24 year olds are currently using ad blockers. And there are certain types of ads that have become somewhat infamous. According to a Wells Fargo study, young adults find mobile popup and video ads particularly annoying.
Although the battle against ad blocking has begun, there is still something to be learned from this. Certain ad formats just aren't working. Nobody wants to annoy potential customers. So advertise creatively by showing off your products in these three ways:
Get more referrals
Do you trust your friends? Millennials definitely do when it comes to brands and shopping. According to SocialChorus, 91% of millennials would consider purchasing a product if a friend recommended it and 98% are more likely to engage with a friend's post than a brand's post. So, encouraging social sharing and referrals are a much better way to get attention than plain old advertising. So make sure you're doing a combination of both, instead of tossing the whole budget into ads. That's great for getting the attention, now here's how you can get paid, too: create a referral strategy that rewards.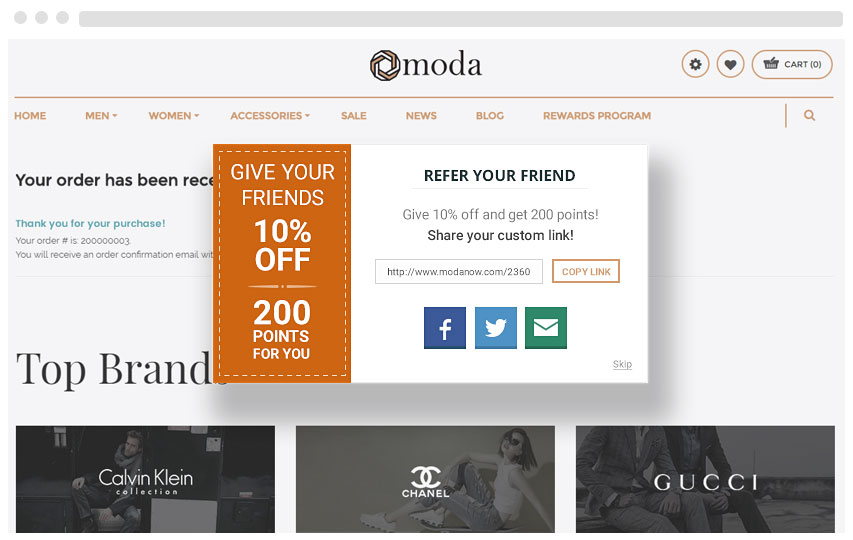 An effective loyalty program makes it easy for you to reward customers for making the referrals, and also give discounts to those who act on the referrals and make their first purchase. Encourage action from both parties and win.
Try your hand at influencer marketing
Think about introducing influencer marketing into your arsenal. And make sure it's part of your long-term strategy. If you really know your audience, well-placed blog posts, videos and Instagram photos can work wonders for brand recognition and product promotion, when done by the right influencers.
The great thing about this is that there is a whole bunch of companies who have entered the world of influencer marketing with the sole purpose of connecting brands with the right influencers, so the process is becoming quicker and quicker for marketers who take this step.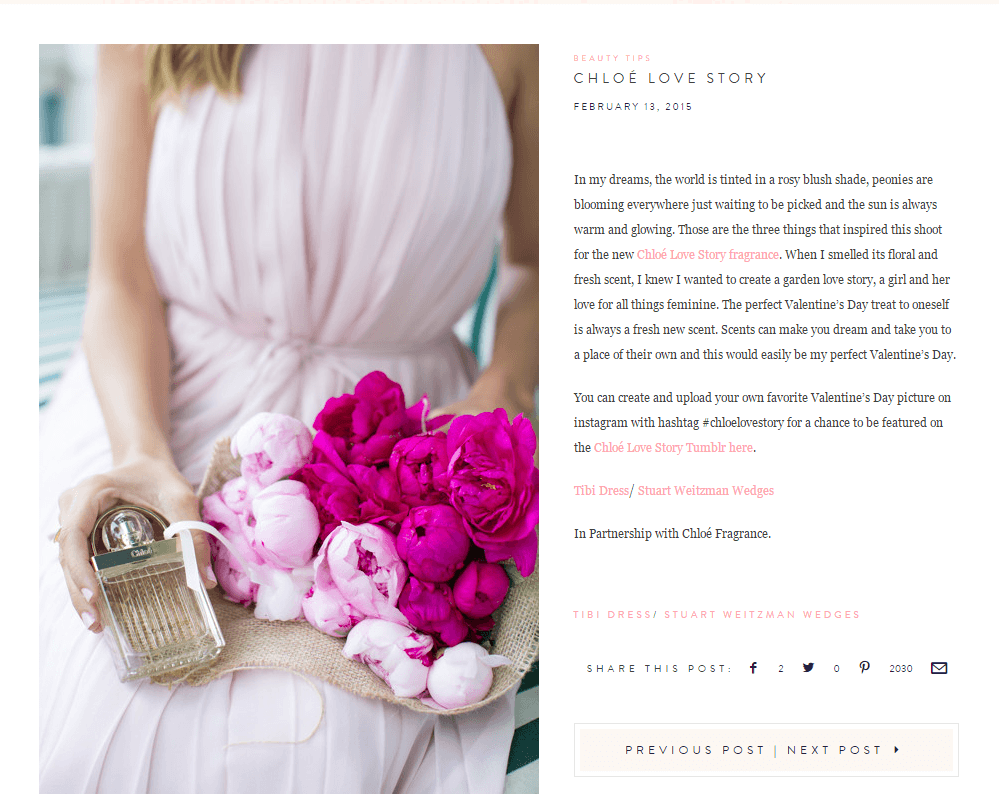 The renowned fashion house, Chloé succeeded in influencer marketing by partnering with the top fashion bloggers last year. Read more about their success in this blog post.
Identify your brand advocates and keep on thanking them!
Knowing the names, shopping habits, and preferences of the customers who buy the most from you – and are willing to talk about you the most – is essential. Having a platform to identify these people – as well as ask more information from them is absolutely essential to maintain the relationship.

That's the reason we built the brand advocates module into our solution – and it's an absolute gem for building trust among other shoppers, as well as keeping your current advocates as loyal to your brand as possible.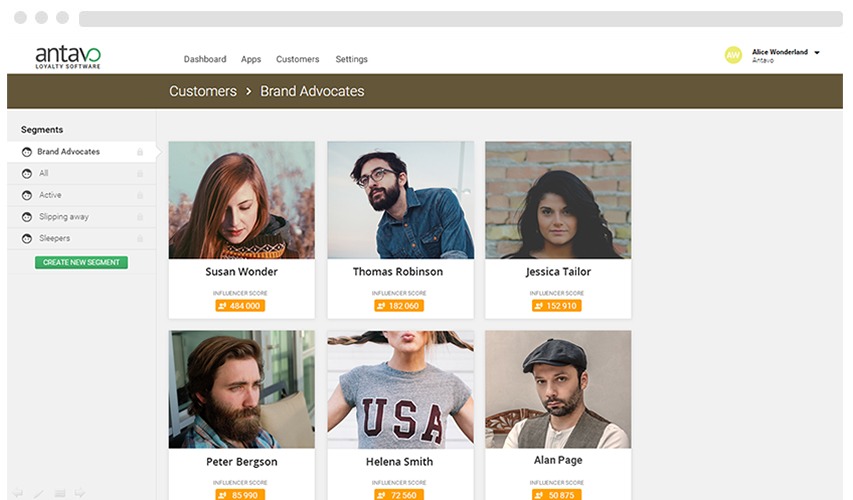 Our platform details everything about your best customers. Reach out to them in a much more targeted way, based on the data they've submitted, their activity on your site and their transaction history.
3. Millennials love being rewarded
Did you know that 68% of people aged 20-34 would consider changing where they shopped if they knew they could get more rewards elsewhere? And about one third of respondents admitted to buying something they didn't need, just to earn some extra points or increase membership status.
Meanwhile, another study from Berkeley Research Group (BRG) pointed out that 55% of respondents said rewards programs will affect their decision as to what mass-market retailer to shop at during the holidays. That's massive! Following mass market stores came department stores and electronics retailers.
What can we learn from this? Rewards programs are important – and so are the rewards featured within them. A loyalty program that helps you reward not only purchase, but also brand advocacy, friend referrals and sharing on social is key.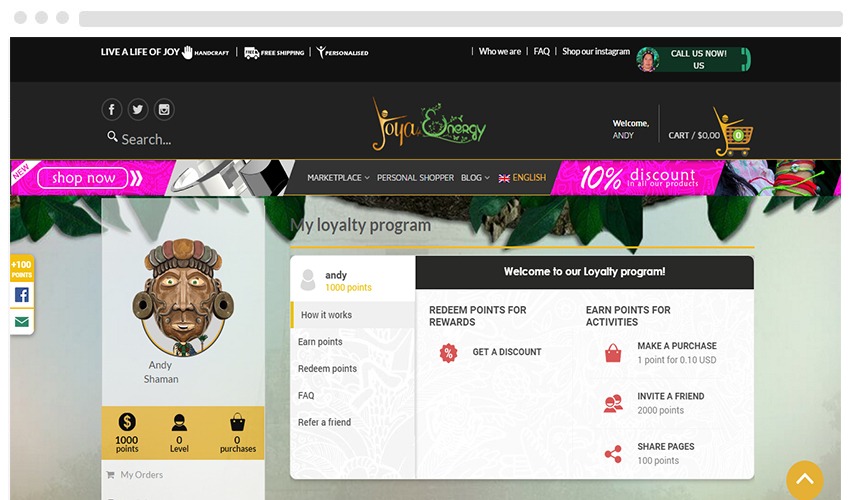 Joya Life – a client of Antavo – rewards customer purchases, referrals and social shares in their loyalty program.
4. They love communities, too!
Another key is community. The great news is that any brand can build a community – from purveyors of plastic flowers to sellers of stuffed animals – as long as they have enough information.
The right question to ask is "Do I know my customers' interests backwards and forwards?" If so, use that information to form a connection between those interests and your products. If you're selling pretty paper notebooks, get customers to submit their art or poetry in them, and share it with the world. Paper 53 does the same thing for their app and on their blog – and the results are pretty awesome.
You can create a link with any product. Selling frilly margarita glasses? Share customer-made drink recipes. Selling video cameras? Nothing builds trust and interest like sharing awesome videos made with those cameras.
Be inclusive and inviting with your curation and sharing of user-generated content. And introduce a loyalty program that offers relevant rewards and builds upon the social community that you're building.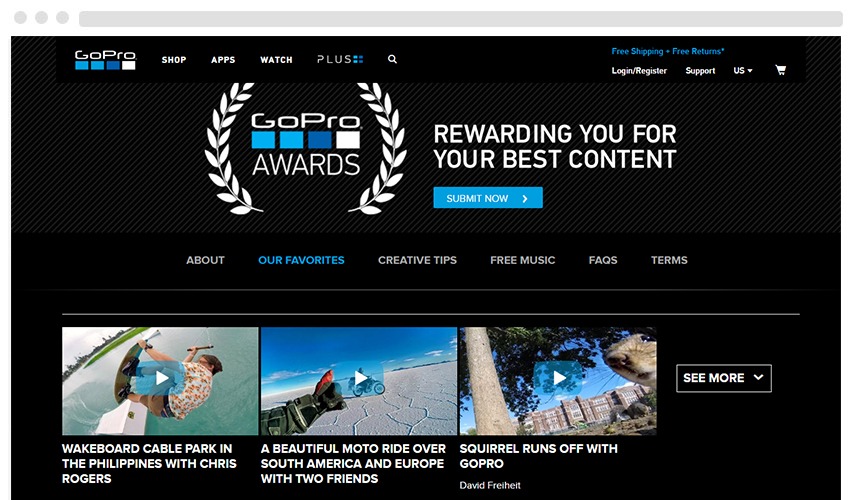 GoPro is in no way "just a camera." This brand wrote the book on awesome communities, by giving customers a place to share photos, videos – and even creating awards for the bests.
5. Millennials will stand by the causes they're passionate about.

Does your brand have a purpose beyond profit? If it does, flaunt it. Are your products sustainable? Let people know! And if you haven't made a community connection yet, start considering what kind of charities or causes connect most naturally with your brand.
Why am I asking you to do this? Because social causes are actually reason to buy. 39% of millennials are willing to do their research on sustainability efforts of companies before making their purchase.
Furthermore, a 2015 Cone Communications/Ebiquity Global CSR Study stated the following:  "When choosing between two brands of equal quality and price, 90% of U.S. shoppers are likely to switch to a cause branded product".
See? It's enough to base major buying decision on. So, if the thought of doing good wasn't reason enough alone, customer loyalty definitely is.  It works by creating that emotional connection that I've already referred to – the one that has the power of building true loyalty in a fickle world.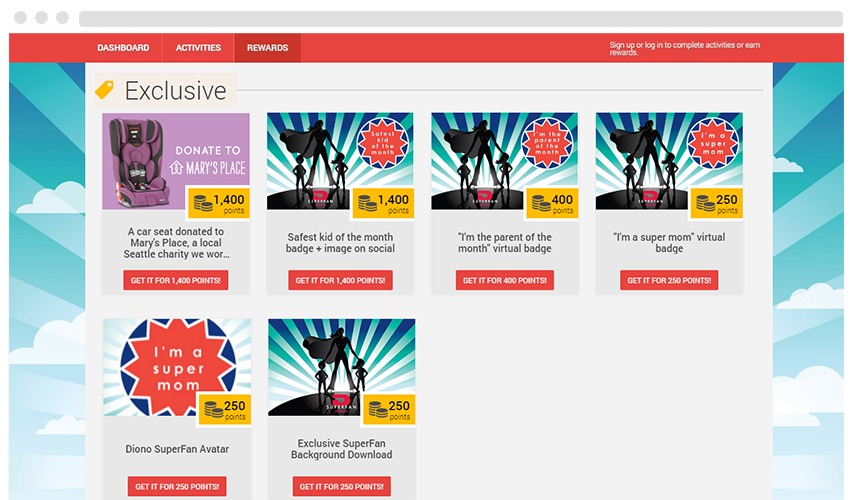 Our client, Diono, let their loyalty members to donate a baby carrier to a local charity by offering their points.
To sum it all up
Humans of all ages can appreciate a good community – this certainly isn't lost on millennials! A combination of community, cause, great offers and appreciation are a recipe for success, when it comes to reaching millennials and building a great relationship.
So forget the notions of traditional online advertising and get started building a real relationship. A bit of creativity, an amazing mobile presence, some help from influencers and building trust through referrals and reviews are the perfect way to build trust and encourage spend.