Loyalty AI
Our machine learning framework brings you relevant, actionable insights
We transform how marketers work by turning data into smart decisions, giving you the ability to respond to critical signals, while managing your budget more effectively.
Receive Accurate Churn Prediction
Antavo's Loyalty AI analyzes historical data to identify key customer behaviors and predict future actions.
A churn score is calculated and attached to each customer profile
Scores are updated in real time and algorithms are optimized automatically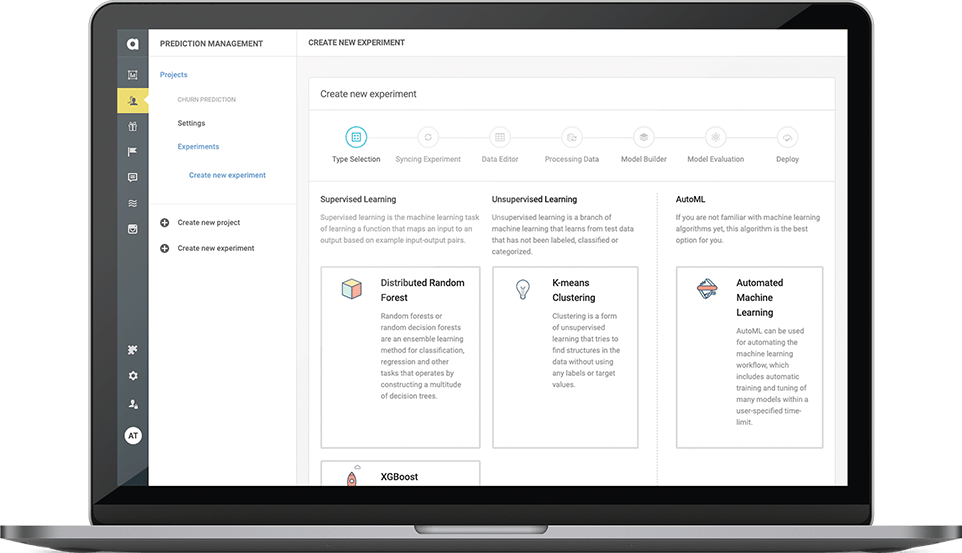 Utilize Proactive Retention
Target the right audience with the right incentives to reduce customer attrition and avoid unnecessary discounts.
Use churn prediction to identify and remove the causes of customer attrition
Proactively engage buyers who are at risk of churning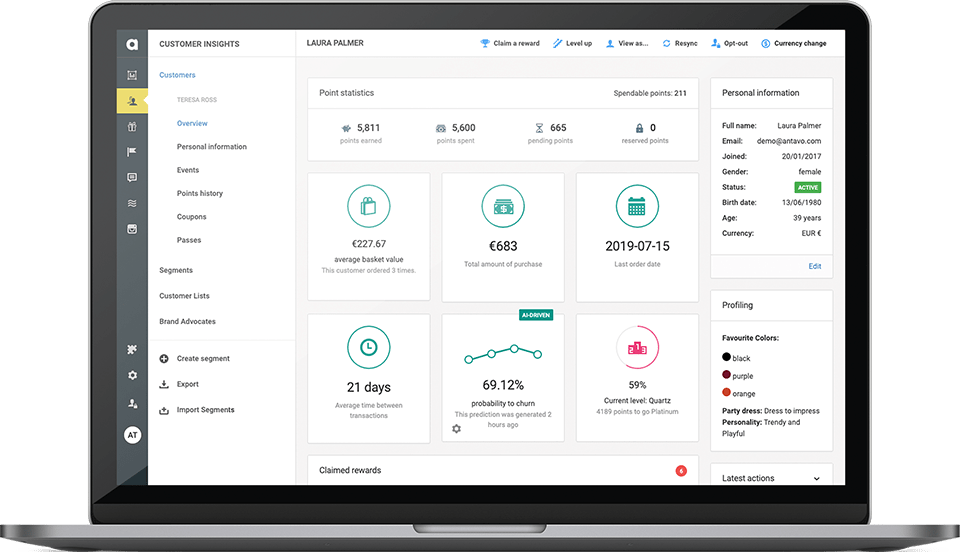 Get Powerful Insight With Smart Audiences (Beta)
Antavo's Loyalty AI comes with a smart insights and reporting tool to help you better understand your customer base.
Understand correlations between customer actions and predicted values
Make smart decisions about which segments to engage proactively