We live in an age of digital transformation, where customer demand has reached a new height. Gen Z and Y customers expect real-time, location-based brand experiences, and business who wish to stay afloat cannot afford to simply meet these expectations: they need to exceed them. Launching a loyalty program is one way to face customer demand, but if you're looking for a more compact, quick-to-launch solution, then we have an offer for you: the Antavo Mobile Wallet Solution.
Check out this video below – we shot this in our own in-house Customer Loyalty Demo Lab (which is an actual demo-store we built in the office) how this Mobile Wallet Solution works.
What Are Mobile Wallets?
Everyone has a mobile wallet on their phone. It's a native app on both iOS and Android smartphones. Mobile Wallets are most commonly associated with digital payments, but this only scratches the surface of their capabilities.
Just like the name implies, Mobile Wallets can hold all kinds of virtual items, aka Mobile Passes. Passes could be membership cards for a loyalty program, virtual coupons, tickets to special brand events, or even digital boarding passes for your next flights.
One big advantage of Mobile Passes over their physical counterparts is that they're always within reach. 95% of Gen Z shoppers have a smartphone, and loyalty cards or coupons that are stored on the phone have a higher chance of being redeemed.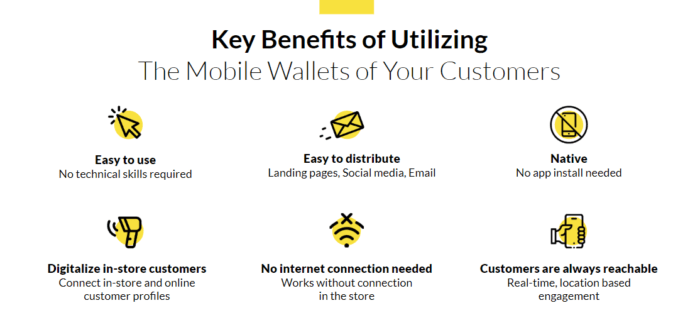 The Missing Link to Connect Online and In-Store Purchases
Opting for Antavo's Mobile Wallet solution gives you a new way to interact with customers in your brick-and-mortar stores. Additionally, the system is a huge leap forward for your omnichannel strategy.
This is how Mobile Wallet works:
By getting their

mobile pass scanned at the POS

, customers can redeem various rewards and discounts. At the same time, retailers have the opportunity to identify in-store shoppers and learn more about their customers.

Before finishing their purchase,

the shop assistant can encourage customers to enroll in a Perk Program

to unlock various members-only benefits, such as a dedicated express checkout lane.

Those who already have a digital loyalty card on their device can

receive push notifications

when they're in close proximity of the store. These can be reminders or notifications about the latest sale.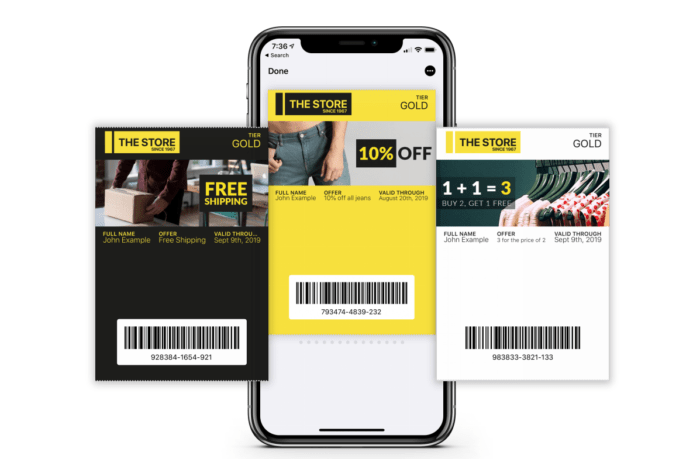 Elevating the Customer Experience to a New Level With Mobile Wallets
Simply handing out mobile passes isn't enough to stand out from the competition. You need to be creative! For example, make customers feel appreciated by combining Surprise & Delight campaigns and mobile passes.
For instance, celebrate the first year anniversary of a customer's enrollment by sending a special offer to their Mobile Wallet, so if they visit the store on their special day, they'll receive a free cupcake or a flower.
Even though this offer has a relatively low cost, the sheer gesture would give customers a fond memory and attitude toward your brand, encouraging them to make an unplanned purchase while in the store.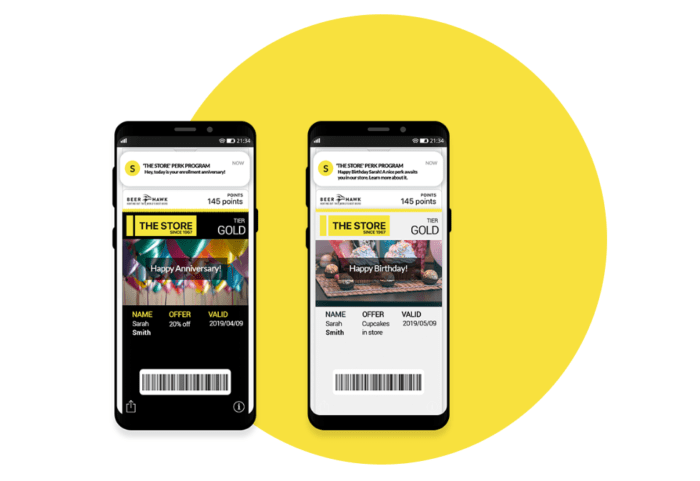 Implementation in Just ONE Day
Providing a seamless experience for customers is important, but what about your CRM team, who will be tasked with running the show? Well, I'm happy to report that Antavo's Mobile Wallet Solution was designed with their needs in mind.
First of all, launching the system shouldn't take longer than a day. Yes, it's that out-of-the-box! Secondly, the Mobile Pass Editor requires no IT skills at all. Marketers and CRM executives can easily adjust the design of each pass, add store locations, set the trigger conditions for offers, add perks, and so on.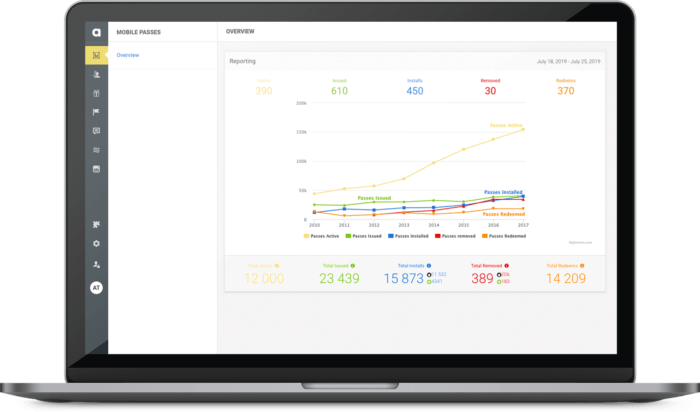 Launch Your Mobile Wallet Today
Adding a Mobile Wallet to your arsenal will boost your omnichannel performance, make in-store interactions more meaningful, and help you build a unified customer profile for shoppers. Want to hear more? Then get in touch with us directly and we'll show you how easy it is to get up and running.
Attila is the CEO and Co-founder of Antavo. He has a solid IT background and has been a tech entrepreneur for over 15 years, and is also an expert in electrical technology. He combines a down-to-earth vision with inspiring enthusiasm, helping steer creativity and innovation at Antavo.