You can't rush perfection, they say. This especially rings true when planning a transformative decision, such as choosing from the huge pool of loyalty program providers. 
Why? Because loyalty programs — much like the loyalty management companies that provide them — come in many flavors. It's your goal to find the one that integrates seamlessly with your marketing platform, has a user-friendly backend for the management team, and is sophisticated enough to help you reach any of your business goals.
To lend you a hand, I'd like to present a clear-cut guide, complete with a handy worksheet. It'll take you through you the ins and outs of evaluating loyalty program service providers.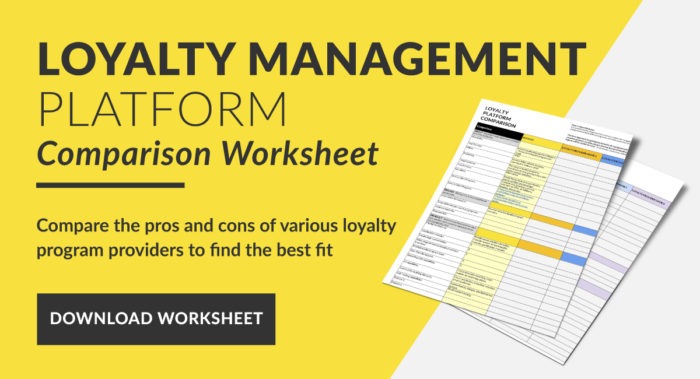 Step 1: Get Acquainted With the Company
When it comes to evaluating loyalty program platforms, the first step is to learn more about the company itself. Positioning and target audience is a great place to start, because they show you the platform's main focus.
Similarly, the number and the location of the offices tell a story about the company's global presence — or lack thereof. Lastly, make sure to pay a visit to any available testimonial, or even better, case study. It's always a good sign if a provider has a history working with similar brands in your industry.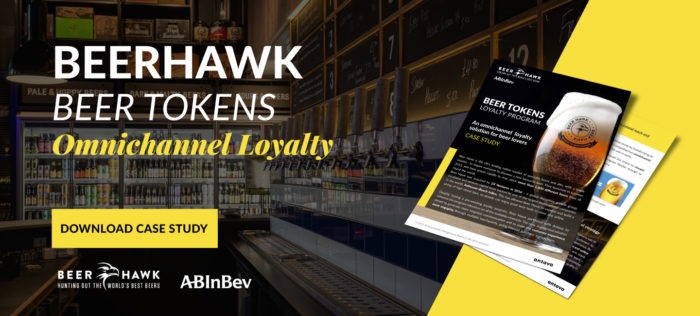 Step 2: Identify Key Features & Tech Solutions
The 'system seller' features of a loyalty program service provider are always displayed on the front page. But it's worth poking around and inquiring about what else customer loyalty program vendors are capable of.
For instance, are they offering a one-size-fits-all solution, or is their Loyalty Logic flexible enough to accommodate your unique business needs? Do they offer gamification modules? (They're pretty hot right now.) Also, what kind of reward ideas does it support? Because there are so many alternatives to coupons and discounts.
As for the tech background, I recommend checking the UX of the platform. If wasn't designed to be user-friendly, you might need to dedicate your IT resources to helping the CRM team run loyalty campaigns. A/B testing capabilities are also a must-have, while machine learning (a.k.a Loyalty AI) is a rare but worthwhile feature.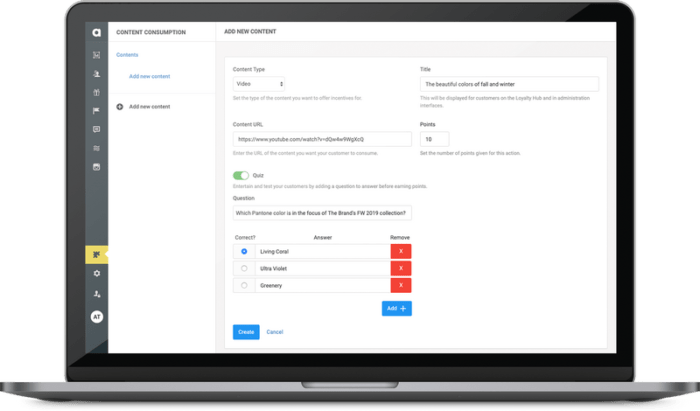 Step 3: Dive Deep Into Integrations
A loyalty program can offer you the world but it's not worth much unless it seamlessly integrates with your marketing automation, ecommerce and CRM platforms. This involves a lengthy discussion between the CTOs of your company and the eCommerce or retail loyalty program provider, however.
At this point, you can determine the following: 
Does the loyalty program service provider have omnichannel capabilities, such as

mobile passes or POS support

?

Is the platform

integrating with any BI or reporting tools

, like PowerBI or Tableau?

Does the service feature integrations with review sites, like Trustpilot?
Antavo's Loyalty Management Platform offers a variety of integrations, and we frequently host webinars with our partners to showcase how our products enhance each other's performance.
Step 4: Check the Security Strength & Data Protection 
A loyalty program generates a large amount of customer information — especially if you're using Gamified Profiling. For this reason, it's crucial to ensure that your data is safe as early in the decision-making process as possible. The questions you should be asking are:
Who is the data owner? The loyalty program provider or me, the client?

Is the loyalty program

GDPR-compliant

? 

Is the data hosted in a secure environment?

How does the data backup process look like? 

Is there any fraud protection?

Step 5: Inquire About Account Management & Client Support
A loyalty program provider that's worthy of your time should offer quality customer support, not just the platform itself. This might come as consultancy or direct support from the management team. 
Speaking of, account managers are an absolute necessity. They are your first point of contact after launch, providing reports and program overviews, as well as updates about new features of the loyalty platform.
In this video, Andrea Fejer, Antavo's Senior Account Manager, tells you about the three most important things an Account Manager does at Antavo to ensure that your loyalty program is a success.
Last Step: Ask About Pricing
Using a loyalty management system usually involves a monthly or annual subscription fee. What the final number is based on is up to the loyalty program provider, though. Sometimes the amount is determined by the features the client uses. In other cases, companies charge for the number of active loyalty members you have — so the program grows alongside your business. 
Other important aspects to consider include implementation or setup fees (and the corresponding timeline for the launch), as well as predicted ROI. Pro tip: don't let your common sense be swayed by the promise of high profits fast: a prudent choice is based on many elements, not just ROI.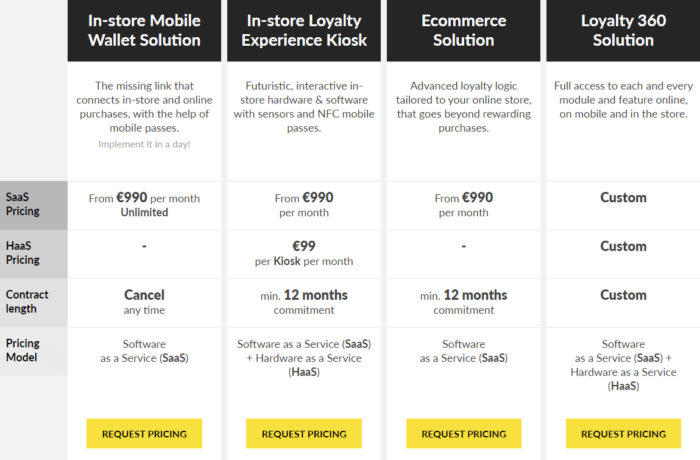 Prepare for the Next Phase
This marks the end of our tour for evaluating top loyalty program providers. Make sure to download our worksheet, which reflects all the major categories we've touched upon. The worksheet already features the answers for Antavo, which doubles as an example. Armed with this spreadsheet, finding the best loyalty platforms for your brand will be easy.
As always, our resource section is full of educational content that I recommend checking out. You can learn about the detailed process of building a successful customer loyalty program or view our case studies for inspiration.