2017 was certainly an exciting year, which retailers topped off with great holiday sales (against many expectations)! The Antavo team also had an exciting year, which included many insightful conversations with clients and industry leaders about what they're seeing in the fashion industry and how they hope to serve consumers in the future.
So what should we expect for 2018? Well, a bit more of the same trends from last year… and some new tendencies, too.
Here are a few of the most talked-about fashion industry trends for 2018, and some advice on building and upgrading your loyalty program to keep your brand on your target customer's mind and maximize sales potential:
The rise of private labels… and Amazon
It turns out non-branded fashion is on the rise. And guess who came in and started capitalizing on this trend? Amazon. (Surprise!)
Sourcing Journal Online recently ran an interesting article on how consumers are focused more on product attributes than the perception of status represented by products or labels. Given Amazon's strong user base, as well as the tendency to use general search terms to find clothes and accessories online, the retail giant has been able to position their private label goods quite well among search results.
Luckily for all of us, there are still plenty of consumers looking for branded products. But this trend is yet another reason why brands and retailers alike need to make the shopping experience as memorable as possible, and focus on using sincere communication to connect with customers.

Searching for a generic clothing term on Amazon, like "t-shirt"? You're going to see some of Amazon's own brands appear high in the results.
"Brand loyalty is gone."
We see this in the news all the time… and for years. However, while purchasing behavior has definitely shifted, there has also been a shift among our clients in fashion toward a strategy that is much less transaction-focused and much more about creating a unique and valuable experience for customers.
For example Italy-based global luxury fashion retailer Luisaviaroma.com launched a Privilege Program last year, that made them millions in revenue increase. You can benefit not only after making a purchase, but also after telling more about yourself, and sharing in social media.
So is loyalty gone? I think that depends on the definition of "loyalty"– something that is rarely addressed in the articles that describe this frightening "trend." What I can say with certainty is that discounts still rule the loyalty world from a marketing standpoint… but discounts alone don't have the power to create and strengthen meaningful bonds with the consumer. (Antavo can help with that.)
Mobile shopping in 2018
Business of Fashion went into detail on this trend in their Top Industry Trends series, but to sum it up: while mobile payment is already strong in South Korea, Japan and China, it's expected to catch on in the United States and European countries this year.
We expect to see more mobile payment solutions tied in with loyalty promotions to promote this growing payment method. "Mobile everything" will continue to transform fashion sales online into a smoother, quicker process, so online retailers may have to work harder to capture the attention and imagination of loyal customers, and to encourage them to keep exploring.
For instance, Bjorn Borg uses mobile passes for loyalty card to identify customers when they make a purchase in store. Making the actual purchase with the mobile is only one more step.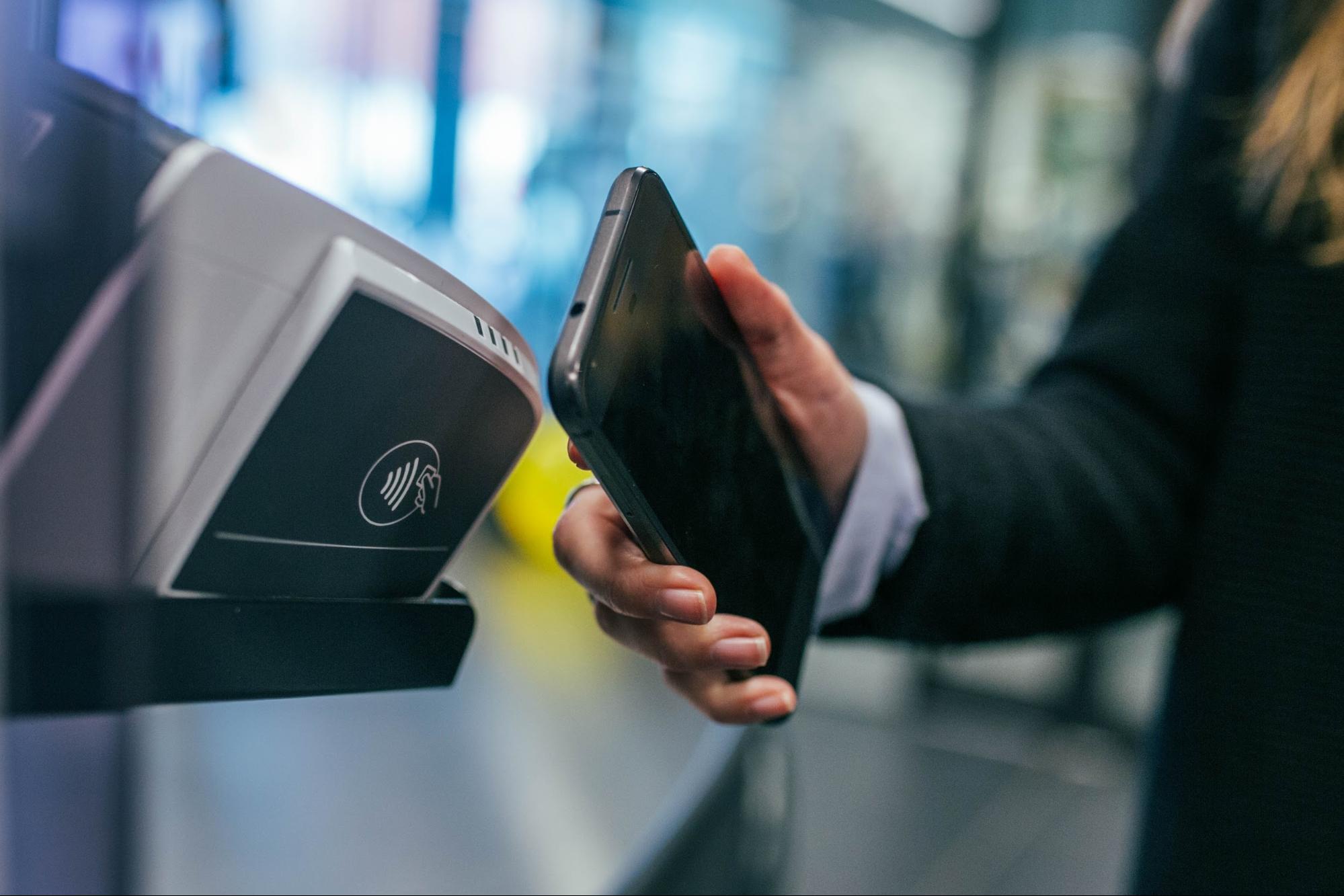 In store and online: mobile payment is expected to become far more prevalent in European and North American fashion retail.
Cryptocurrency and Loyalty
It feels strange to write this amidst the current volatility in the cryptocurrency markets, but if last year was any sign, we should expect to see cryptocurrency become even closer to fashion, loyalty… and everything else. At the very least, we should all agree that blockchain has entered the mainstream.
Aside from the sightings of Bitcoin leggings and CryptoKitties all over the web, crypto has already started working its way into loyalty programs. First, there was the news of Burger King's WhopperCoin… then we saw more and more blockchain loyalty companies appear on the market to provide companies with their own currency.
Whether you're a believer… or not, the use of cryptocurrency as a loyalty currency is one trend that all loyalty and CRM professionals need to keep an eye on, because the idea is based on providing a loyalty currency with real, independent value. It's a great reminder to focus on the value that "loyalty points" provide, by highlighting accessible, relevant and valuable rewards for every season. If that connection isn't being made, the points risk being seen as irrelevant.
The top three strategies we're betting on for 2018
2018 is going to be full of surprises (and delights)!

A handwritten note for top customers? An "Instagrammable" surprise gift with order? Identify your top customers in the loyalty program, understand their profiles, and work to delight them all year. The surprise and delight strategy is one of the top reasons fashion brands, like Simply Be, came to us for a loyalty program toward the end of of last year, and we're glad this approach is on everyone's mind.

The year of reviews

The loyalty program is a great way to boost reviews and that's a great way to build trust–and in some cases improve SEO ratings for particular product pages. According to the SEMrush research, there's still quite a bit of room for retailers to improve in facilitating more reviews. This year it's time to pump up customer interest in writing product reviews with more frequent communication, instant rewards, and/or point bonuses.

Relationships, quality and rewards (over labels and logos)

The experts say it all the time: true loyalty is built on relationships. Even for fashion retailers marketing a dream or an image, there's no reason that the entire marketing strategy shouldn't be about creating personal connections and memories along the way. Could you add a gratis personal shopper for your customer? NET-A-PORTER did it well, creating a personal relationship while really helping their customers.
Did we miss any trends that you're particularly interested in for fashion this year? Please do share with us, we're always interested to know what's on our readers' minds! Jessica is an expert on all topics related to customer loyalty, helping fashion and retail companies to learn more about their possibilities in CRM and customer retention, so they can launch successful loyalty programs. Fun fact: in her free time, she loves to dance, paint teddy bears, and learn Russian.