Following Covid-19, shops and retailers all around the world had to face the fact that customer reality changed irreversibly. Foreseeing a K-shaped recovery, where winners and losers will be sharply divided without any middle ground, it's vital for companies to adopt new technologies so they won't find themselves on the downward slope. This is especially true for multi-brand organizations, which require innovation and agility more than ever, either to win back customers' hearts, or to retain an influx of new ones.
Of course, where's a challenge, there's a solution — or rather, a tool. So let's take a look at how multi-brand companies can drive their most important KPIs by harnessing the power of a loyalty program.
What Loyalty Trends Multi-Brand Organizations Should Look Out for?
If someone asked you when the first-ever loyalty program was introduced, what would you say? The mid-1950s? Maybe the end of the 1890s? The answer might be shocking: the 1700s. Back in the day, shopkeepers gave copper tokens to customers, which they could redeem on future purchases.
This proves that the concept of reward programs has existed for centuries now, always changing and evolving to match the current customer reality. What does this mean for multi-brand companies? If they wish to engage and retain a customer base that is used to trying new experiences, they require a loyalty solution that's truly up-to-date and next-gen.

If you're interested in hearing more about multi-brand loyalty programs, check out Antavo's joint webinar with Memac Ogilvy.
So here are three major pieces of advice that multi-brand organizations should keep in mind when planning to launch (or re-launch) their loyalty programs.
You Need Strategy and Technology in Equal Measures
When it comes to loyalty programs, many organizations fall into the trap of quantity over quality, integrating a huge network with as many brands and services as possible. Shared loyalty programs like that aren't uncommon — just think about Nectar or Plenti — but they aren't always the best solution.
Remember: the goal of a loyalty program is to change customer behavior. But this is only possible if you know your customers and their desired rewards. It's a careful act of balancing strategy and technology, so that members will find the program both enticing and easy to engage with.

Use Data With a Purpose
Ask any loyalty expert and they'll tell you that loyalty programs are excellent tools for collecting customer data. However, simply stockpiling data by itself won't help multi-brand organizations. During Antavo's webinar with Memac Ogilvy, the audience was asked whether or not 'big data' and personalization adequately support their loyalty program.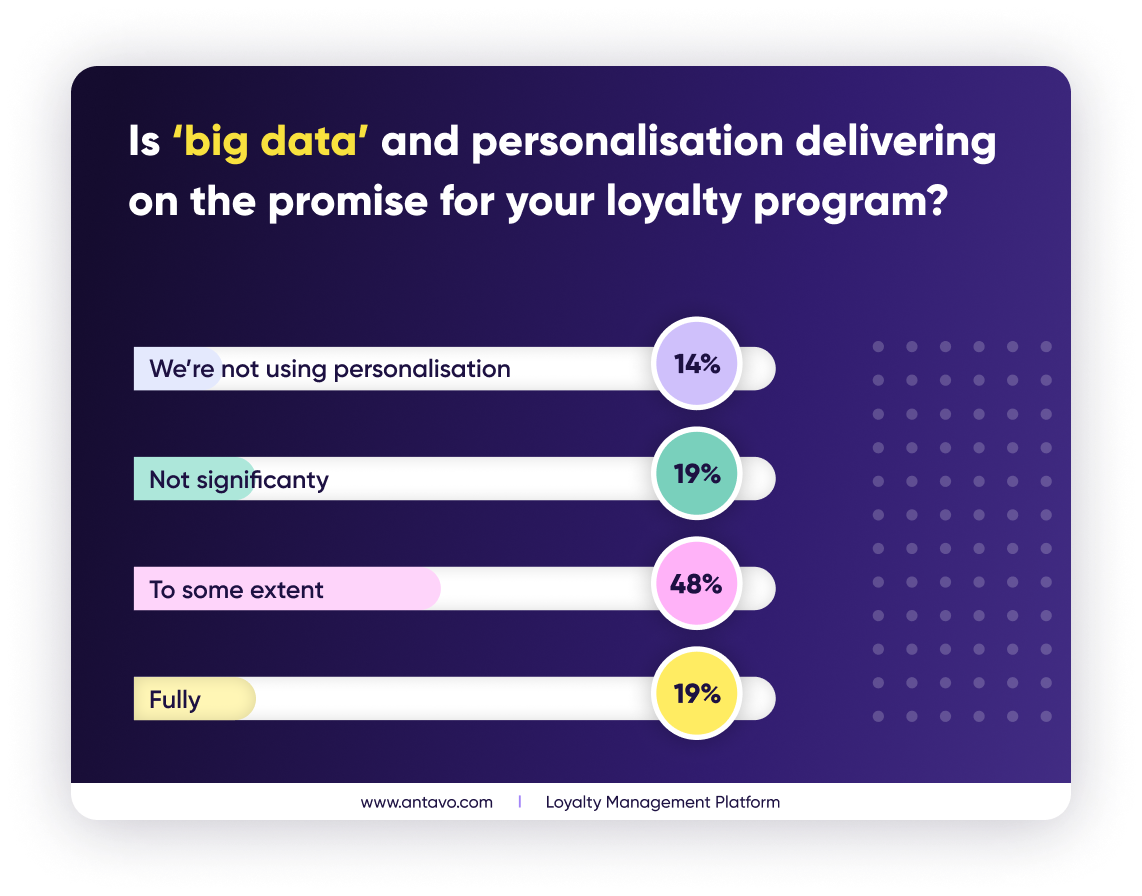 The majority of attendants said it was a mixed bag, with just 19% fully satisfied. So it's not just the question of how you collect data, but also about how smartly you are using it. You need to transform data into behavioral insight, and inject that insight into the loyalty program to fully succeed. Even better, some loyalty functions can be designed in a way that appeals to people's subconscious, which prompts customers to change their preferences and subsequently be more loyal.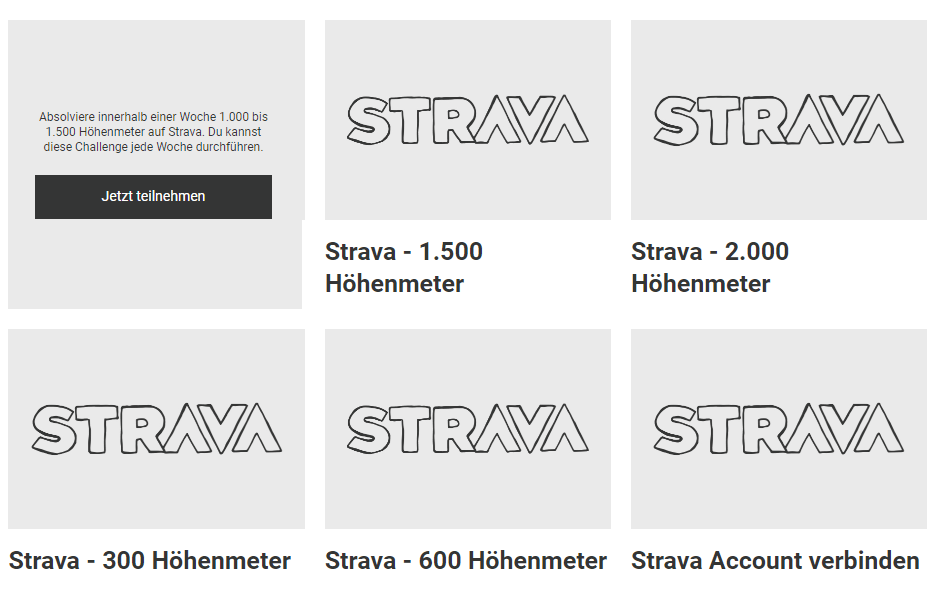 Aim for a Frictionless Experience
A seamless loyalty experience sounds like a given, but delivering it requires a lot of work in the background. In particular, malls and airports tend to struggle to unify the user experience for the dozens (or hundreds) of brands they have under the same roof.
That's why multi-brand companies should look for custom solutions that make it easier to work with brands that may already have their own tech infrastructure. Antavo, for instance, developed an Android-based hardware solution, called the Coalition Loyalty Hub. The purpose of the device is to connect all participating brands — regardless of their POS or tech infrastructure — to the loyalty provider, enabling seamless customer enrollment and identification at each location, while also making point earning and spending an easier process for both customers and staff.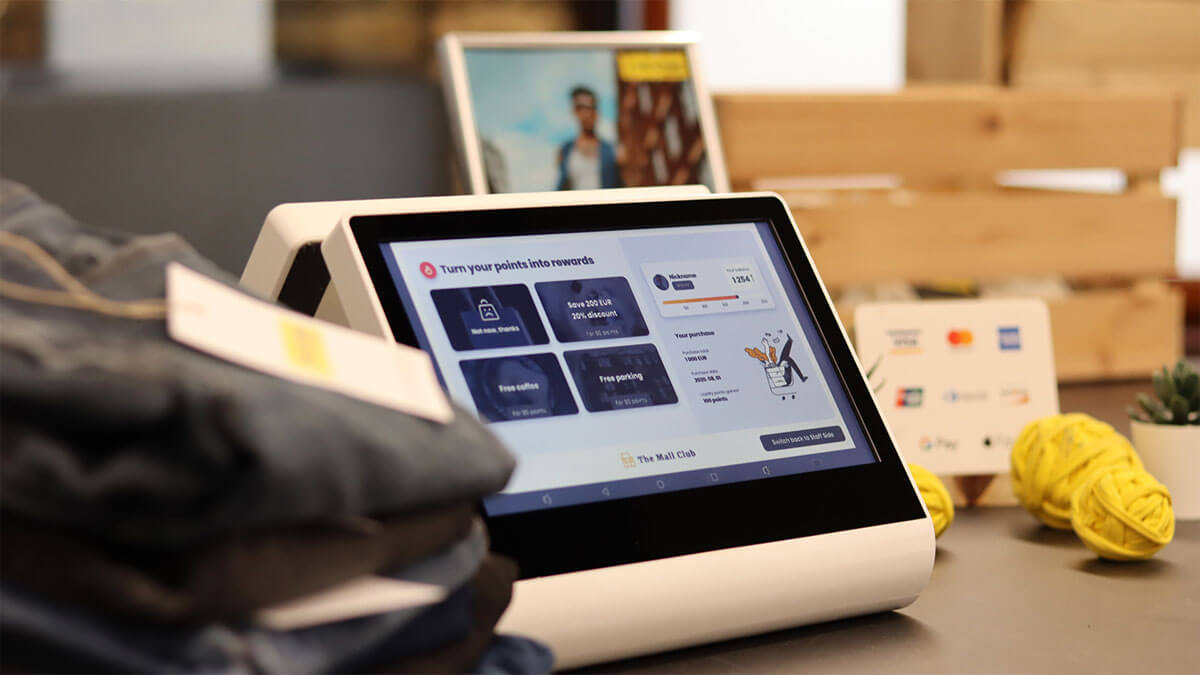 Best Loyalty Strategies for Multi-Brand Organizations
There are two distinct strategies that multi-brand organizations should follow, depending on whether or not their brand portfolio consists of competing or non-competing brands.
If the Brands Are Mostly Non-Competing: Coalition Loyalty Program
Malls, airports, department stores and other retail hubs tend to consist of brands from a wide range of verticals. If the brands are generally non-competing or offer products in vastly different price ranges (e.g. fast fashion vs. luxury fashion), a coalition loyalty structure is highly recommended because it enables cross-brand loyalty journeys.
That's the main appeal of the coalition programs: members can go into any store, earn points for their purchases, go into another store on the premises, then instantly redeem their points at the other brand. Even better, brands can cooperate to build cross-brand offers, where the various offers are bundled together to encourage strategic store discovery.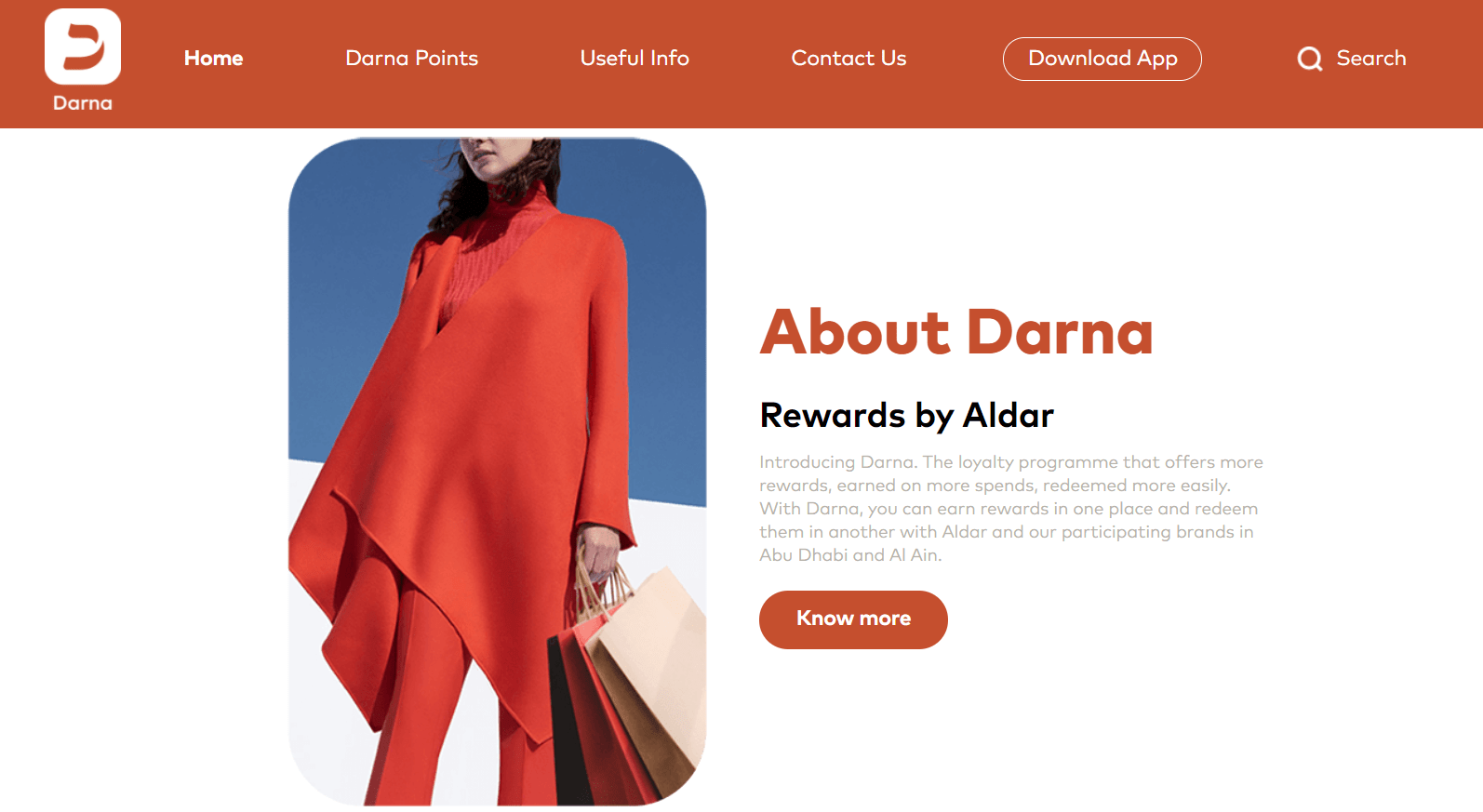 If the Brands Are Mostly Competing: A Multi-Brand Loyalty Platform
If a multi-brand organization consists of products that are roughly from the same vertical and cross-brand journeys aren't as effective, then it's more beneficial to go for a loyalty technology provider that supports multi-brand segmentation on its platform.
This provides all independent brands with access to the same loyalty engine, but they each have the option to create their own offers and rewards. This ensures that the loyalty program maintains its look and feel across all brands, while each brand enjoys the freedom to tailor the reward experience to their image, to a certain degree.
The Bigger the Multi-Brand, the Bigger the Opportunity
Multi-brand organizations are a great match for a loyalty program. So even if you struggle with your existing reward system, it's worth considering looking for a better, more sophisticated solution that offers the features necessary to achieve your business goals.
As always, Antavo's experts are ready to strike up a conversation. So feel free to request an official demo or to include Antavo in your RFP.
On an added note, if you're currently planning out your reward system, here's an insightful ebook, all about preparing a sound budget for a loyalty program.