How it works
Antavo is a loyalty marketing software that rewards the behaviors you seek.

1 | Discovering Rewards
After making a purchase, customers see they've earned points!
Wanting to know more, they click on the pop-up.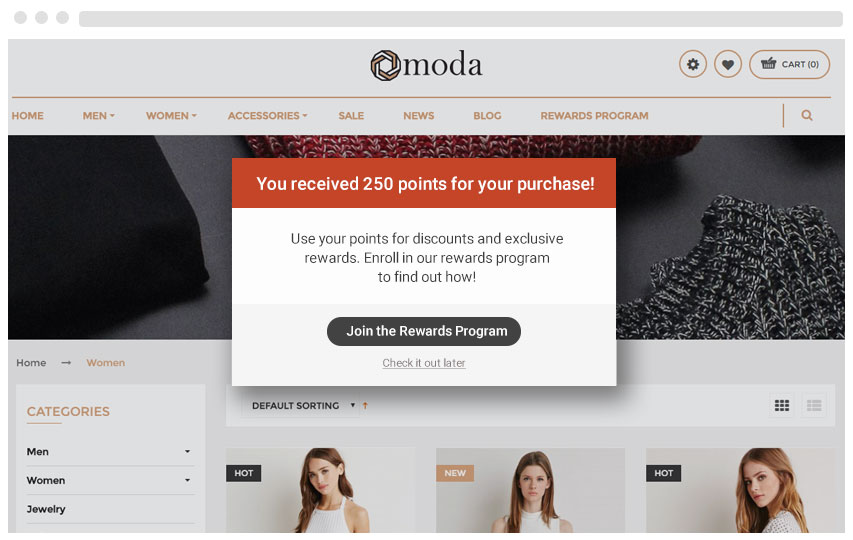 2 | Getting involved
Customers learn how to earn and spend points, where to check
the balance, and how to invite friends.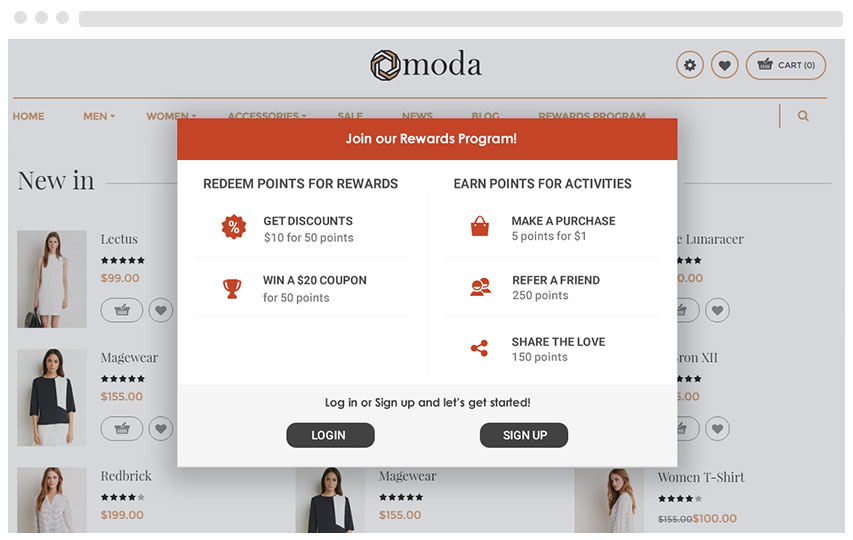 3 | Earning points
Customers earn points by making purchases, referring friends or sharing product photos on social. See other ways customers can earn points here.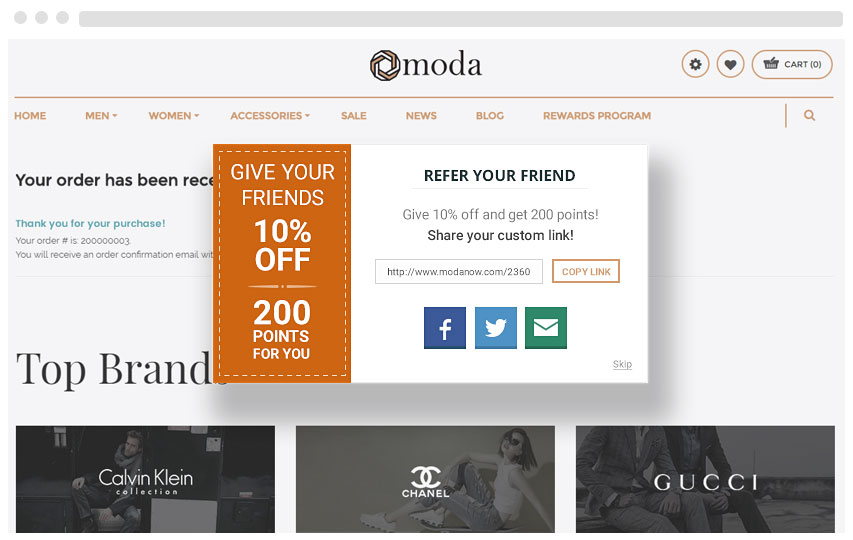 4 | Spending points
Customers redeem points at checkout. This value is deducted from the cost of their purchase.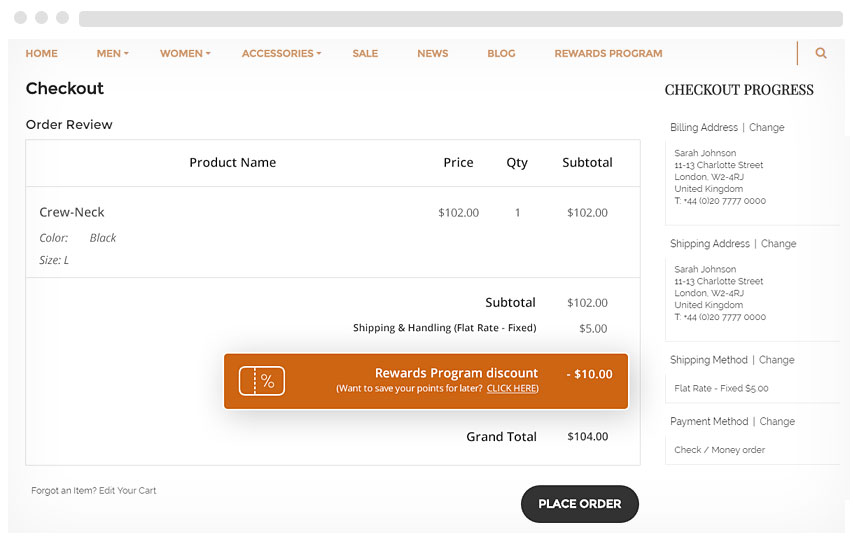 5 | Staying in the loop
Customers receive emails about program news, including referred purchases and point balance.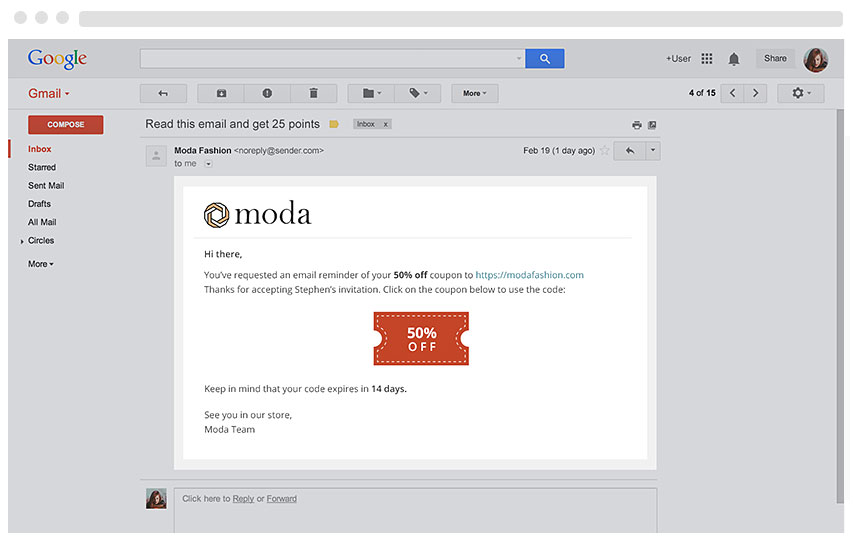 Like what you see?
Get in touch.