When is the right time to launch a loyalty program?
Here's a familiar scene: I'm on a Skype call with a client, let's say a Marketing Manager at an online fashion retailer. She is constantly working on new email marketing workflows, experimenting with personalization techniques, coordinating the debut of new product lines, and biting her nails over new developments, hoping they will be delivered on time.
And now, she has decided to launch a loyalty program. But when? Should it be launched before the holiday madness? Or sometime between March and August? Is it worth introducing a loyalty program in Q1, when sales typically decline?
In this blog post I will share some details on which business objectives determine whether a loyalty program is right for you, then I will share several use cases from our clients, to guide you in choosing the launch date for your loyalty program.
So, let's get started!
I) Why introduce a loyalty program in the first place?
Researchers found that loyal customers spend 10 times more over their lifetime (RJMetrics).
When customer acquisition is no longer the best (and only) option to increase profit—as  acquiring a customer costs 6-7 times more than retaining one—a loyalty program becomes important. Just refer to one example from our client base: LUISAVIAROMA, the luxury fashion retailer, generated millions of dollars in profit and 4.7% revenue in just 3 months by introducing a loyalty program.
Amazing, isn't it?
A) Monetary gains by cultivating customer loyalty
Researches found that loyal customers have a 306% higher lifetime value, not to mention they recommend the service to their friends on a much higher rate.
When customer acquisition is no longer the best (and only) option to increase profit – as acquiring a customer costs 6-7 times more than retaining one – this is when a loyalty program gains its importance. Just refer to one example from our client base: LUISAVIAROMA, the luxury fashion retailer, generated millions of dollars in profit and 4.7% revenue in just 3 months with its loyalty program.
Amazing, isn't it?
Our clients, LUISAVIAROMA achieved 4.7% increase in revenue, 10% increase in average order value and a 293% increase in return on investment. Their success demonstrated how a loyalty program can generate positive ROI, if the whole program is well-executed.
To learn more about their loyalty program, download their case study.
B) Differentiate yourself by providing a special experience
Tom Goodwin shared how a 2,500 ft M&M's store in Times Square attracts thousands of fans. The colorful chocolates can be bought anywhere, by anyone, all around the world. Even so, people are still getting excited about visiting this massive chocolate store because of the unique EXPERIENCE it provides.
Product offerings, curation, prices… no longer matter quite as much. Customers want special care and acknowledgement, and they seek guidance from retailers.
A loyalty program can help you to provide that extra charm, which amazes customers. Just check out this statistic from
Nielsen
: 72% of customers would buy from a retailer with a loyalty program over one without. Why? Because they know that something more personalized, relevant, and valuable is waiting for them in a loyalty program. Swedish fashion retailer Björn Borg is one of our clients that has made personal connections happen by reaching their athletic customers with weekly sport challenges, tying physical activity, brand personality and shopping together beautifully.


The Swedish fashion retailer, Björn Borg, is providing special experiences to their customers through their loyalty program. They invite customers to take part in sports challenges, contests and even share their ideas for design.
C) Innovate and become a market leader in the loyalty landscape
By 2021 the demand for loyalty program solutions will triple in the retail sector. According to a 2016 study from Nielsen, loyalty programs are most widely used in the United States, but the sad fact is that most of these programs functions are based on an old model: customers show a plastic card during checkout to collect points. AND THAT'S IT.
Even worse, in order to register, customers have to fill out a nearly endless form (manually!), just like I was asked to do by Turkish Airlines during my last trip to Japan.
In the end, the most successful loyalty programs will be those ones, which are more flexible and convenient to use for customers both online, on mobile and offline. Starbucks is a real role-model for this trend–we've also covered their best practices in a post. Check it out if you're interested in what sets them apart.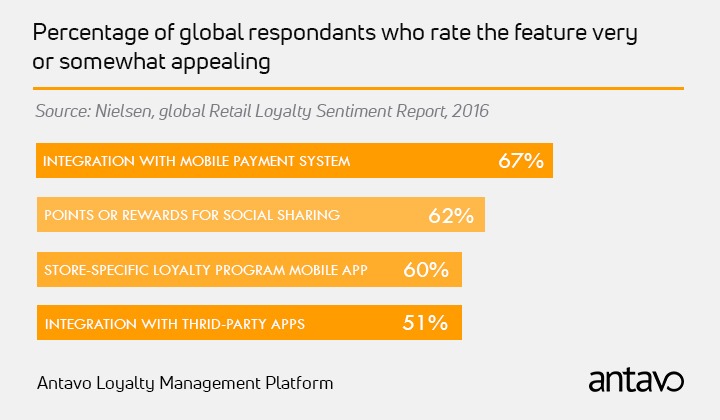 Nielsen's 2016 report found that 67% of customers prefer if a loyalty program is integrated with mobile payment systems, and 62% of customers like if they can collect points for social activities. Customers want omni-channel experience from retailers!
II) How to choose the perfect launch date for your loyalty program?
We've explored possible goals that can determine whether your retail business is ready to have a loyalty program or not. Now, let's see what can influence the exact launch date of your loyalty program.
To help, I've gathered several examples from our clients, which illustrate some best practices:
A) Special promotional events
Think about your loyalty program as an extra surprise you can delight your customers with. Therefore, if you want to start with a big bang, set the launch date of your program around big occasions, like:
Anniversary events for your online/offline stores

Christmas

Black Friday

Back to school campaigns (US-specific)

And more…
For example, Elefant.ro, who targets mainly women and their families, introduced their loyalty program in June, as part of their birthday celebration event, Elefant Days. People were so excited about the loyalty program, that they began calling the Elefant Team on the phone, asking for more info!
Of course, you should never forget that for the launch you need to overcome two major milestones: 1) technically integrate the loyalty program with all of the systems you use, and 2) build an all-around marketing strategy to promote it. Be sure to allocate enough time to overcome these steps! That's why we always recommend starting program planning at the beginning of springtime, and finalizing everything by the end of summer.
One final note: if you're looking to launch for the holiday season, our team recommends having a soft launch in September or October, then promoting heavily in late October through December, in order to build your loyalty member base and increase sales.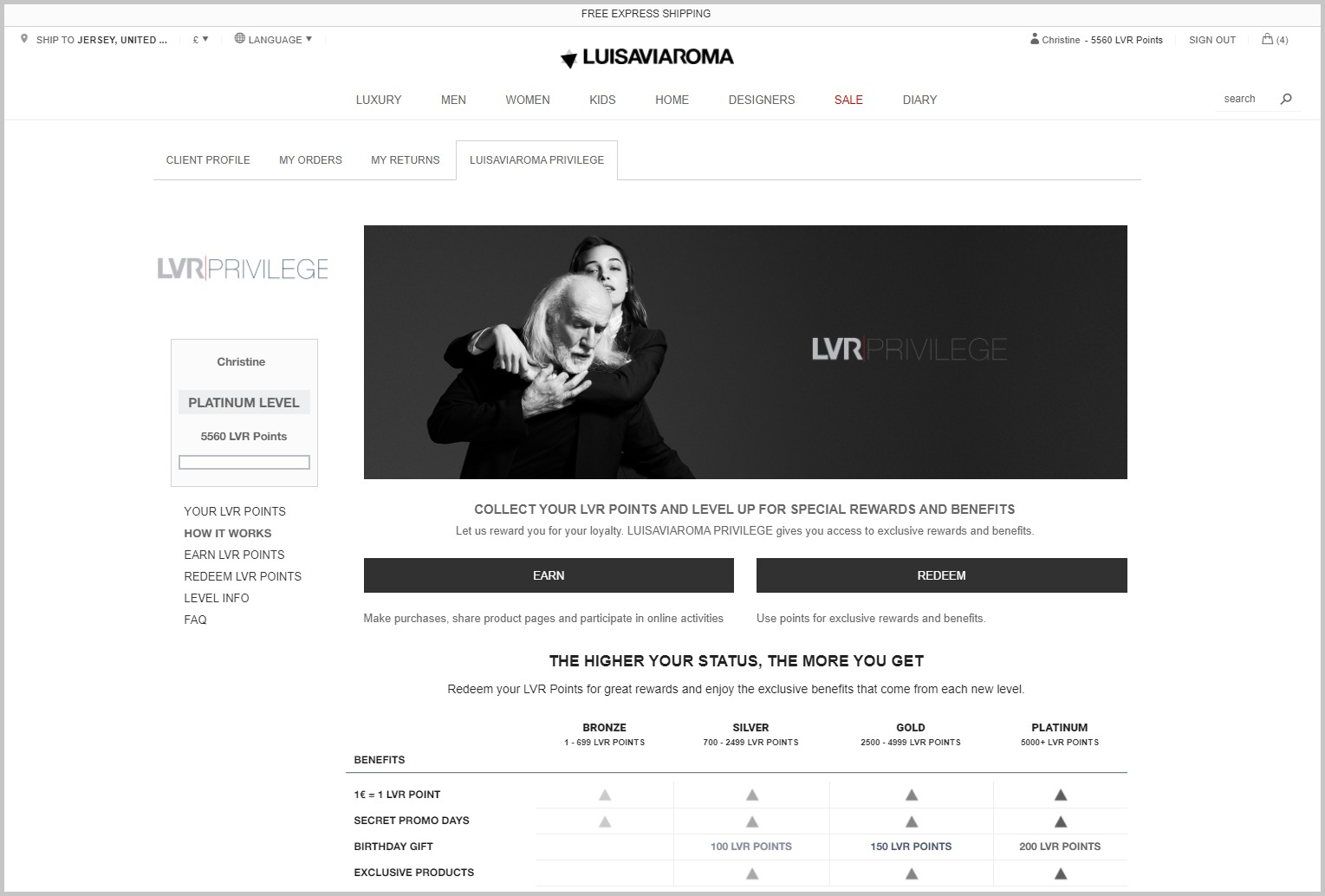 Instead of a special event, LUISAVIAROMA decided to release their loyalty program after the holiday season in Q1. It was a nice tactic to offer new incentives for shoppers in the off-season, when companies usually struggle to make more sales. In their case, the decision lead to success.
B) Changing technology providers
65% of shoppers want personalized offers and promotions from retailers, according to a report from eMarketer. No wonder retailers would like to integrate the loyalty program with all the tools they use, because loyalty data helps them boost personalization. (And it also lays the foundation for future automation workflows.)
In part, this is why retailers tend to merge loyalty program integration together with other major changes, such as switching to a new e-commerce platform or a new email marketing provider.
The idea seems great: launch new solutions and workflows together. However, in comparison with implementing a loyalty program, launching a new e-commerce platform can cause weeks or even months of delay. Unexpected bugs or compatibility issues may appear among the tools the company is already using, and in the end, neither the marketing team nor the development team will have enough resources to work on the loyalty program.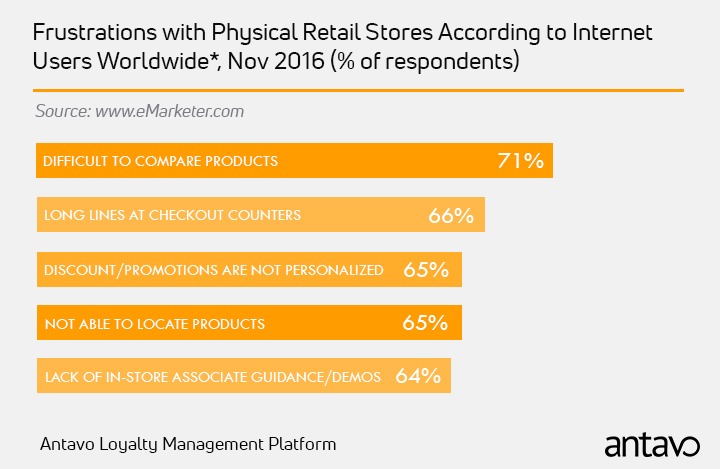 Emarketer reported that 65% of customers are frustrated that offline retailers can't offer them personalized discounts and promotions. By integrating the loyalty program with proximity marketing, ibeacon technology and mobile loyalty cards – this frustration can be eliminated easily.
Conclusion

Making the decision on when to launch a loyalty program actually has two elements.
First, investigate whether a loyalty program is strategically aligned with your business goals. Do you aim for those objectives that modern, gamified loyalty programs help to fulfill? Like:
Focusing on customer retention instead of acquisition;

Experience-based differentiation instead of product offering/prices;

Introducing tech innovations to provide a personalized, automated and convenient shopping experience through all your channels.
Once your answer is "yes" to one or more of the above questions, you can plan the exact date for your loyalty program launch. Whether you choose to introduce it in Q1, during spring, in the middle of summer or during the holidays, never forget that for a successful launch you need:
A complete technical integration with all-around testing; and

A comprehensive marketing plan to promote the loyalty program.
Interested to see the whole workflow in action? Then contact us to learn how Antavo can help you execute the smoothest launch possible, with a program that is 100% compatible with your retail business needs.