Re-launching a loyalty program is easy in some ways and challenging in others. It's straightforward because many loyalty program elements, like the name, currency and some rewards, are already in place. Not to mention the brand is already familiar with running the program. On the other hand, rebuilding a reward system requires the program owner to be aware of what worked in the past and what did not. 
In the case of the Shoebaloo loyalty program, the program owners had a clear vision: they wanted a more elegant, rewards-centric system.
Shoebaloo Loyalty: Steering a Program Towards New Possibilities
Founded in Amsterdam by entrepreneur Hartog Streim during the 70s, Shoebaloo has become a leading retailer of high-end designer footwear, bags and accessories in the Netherlands. The company has an international webshop and five stores in the Netherlands, each of which is dedicated to a different design philosophy. 
The company asked Antavo to turn their existing rewards system into an omnichannel loyalty program so Shoebaloo would be able to identify in-store customers, increase brand engagement and grow their membership base. The revamped Shoebaloo Loyalty ticks all the boxes.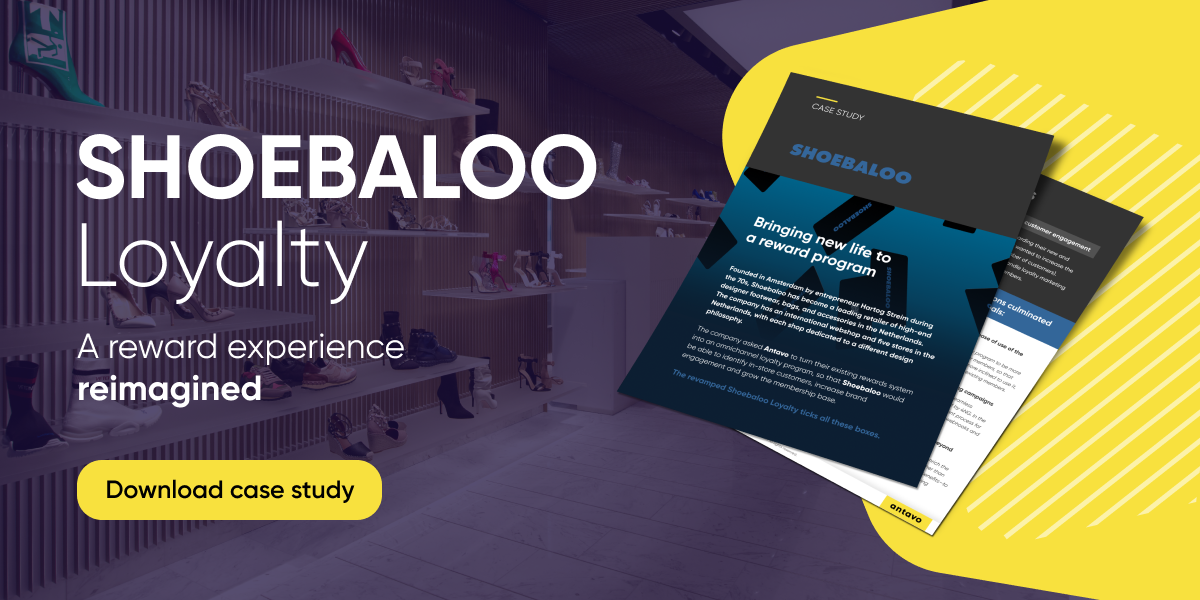 The Challenges Shoebaloo Faced
Shoebaloo approached Antavo with a set of expectations regarding their new and improved program, Shoebaloo Loyalty. Above all, the company wanted to increase the number of members in their program and, subsequently, the number of customers. Shoebaloo was also looking for a way to efficiently handle loyalty marketing campaigns, as well as introduce new touchpoints with existing members. 
These expectations culminated in three major goals:
Increase the flexibility and ease of use of the platform: Shoebaloo wanted its new loyalty program to be more user-friendly and approachable for members. This way new customers would be more inclined to use it and existing members would have renewed interest.
Offer personalization in marketing campaigns: Antavo was tasked with a quick and seamless integration effort, which was facilitated by 4NG. This included a two-stage development process for the email campaigns, including custom webhooks and integration with Klaviyo.
Create a reward system that goes beyond transactions: The revamped loyalty program needed to enrich the rewards experience by offering incentives other than discounts—including tiers, surprise & delight benefits—to build emotional loyalty with Shoebaloo's growing audience.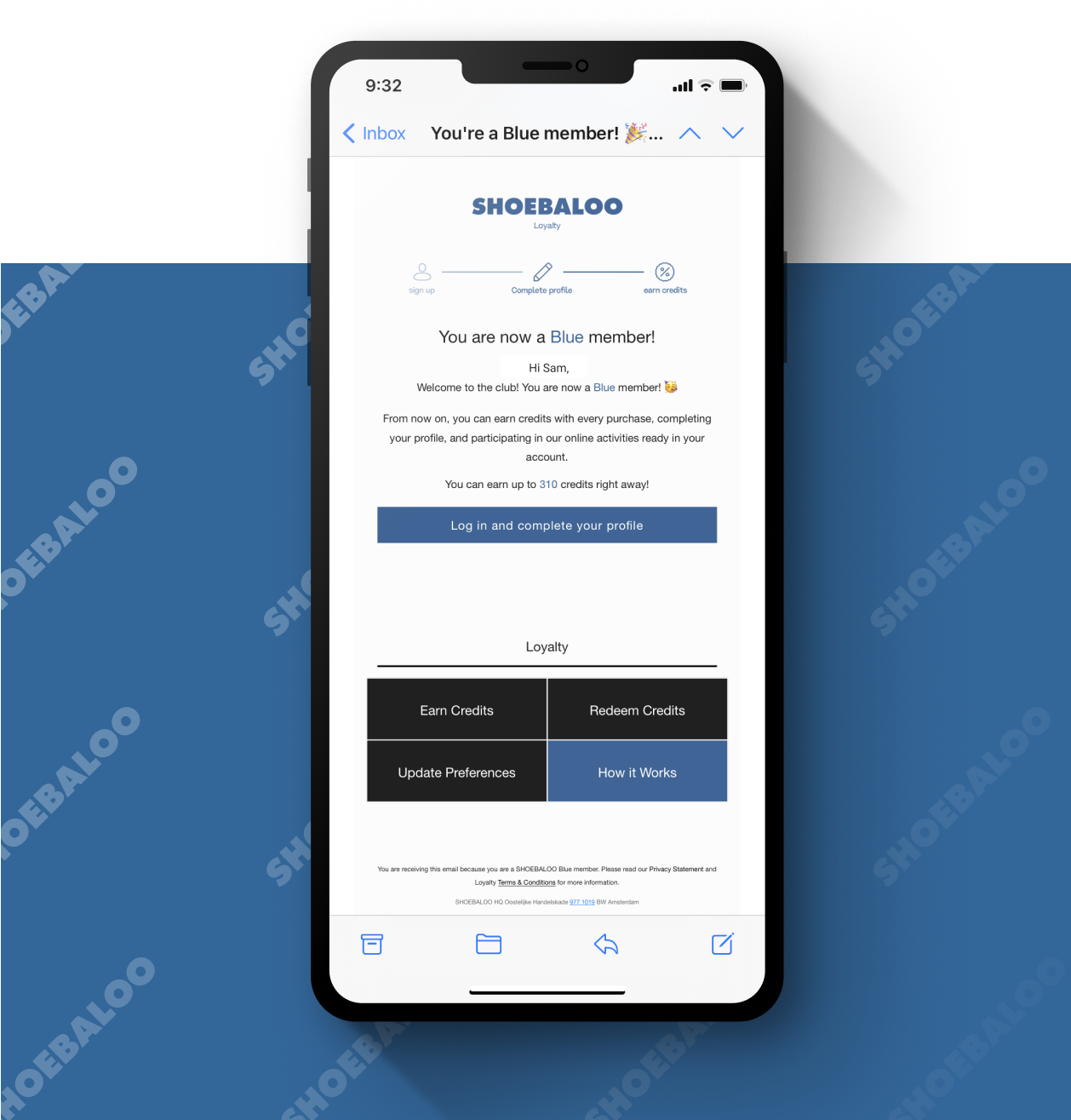 A Program Reimagined
The new Shoebaloo Loyalty rewards program made good on its promise to be approachable yet engaging. The rewards system follows the hybrid model:  customers earn points, mostly by making purchases, and the lifetime total of points is accumulated in tiers, each unlocking incremental benefits.
Key Shoebaloo Loyalty features:
To fit the retailer's omnichannel business model, point accrual was extended to the retail space. In-store members are identified by their email address or a loyalty pass with a QR code.

Soft actions were added, which members can complete to earn points include filling out a customer profile, among others.

Leveling up to higher tiers unlocks permanent benefits, including welcome gifts, a birthday surprise, early access to upcoming sales, entry to designer events, and express delivery. 

Shoebaloo collaborated with local hotels and restaurants to offer lifestyle rewards like a complimentary glass of champagne while dining in a partner restaurant.

To keep the program timely and relevant, customers receive a message after enrolling, making a purchase, reaching a new rank, being close to reaching a new rank, on their birthday, and more.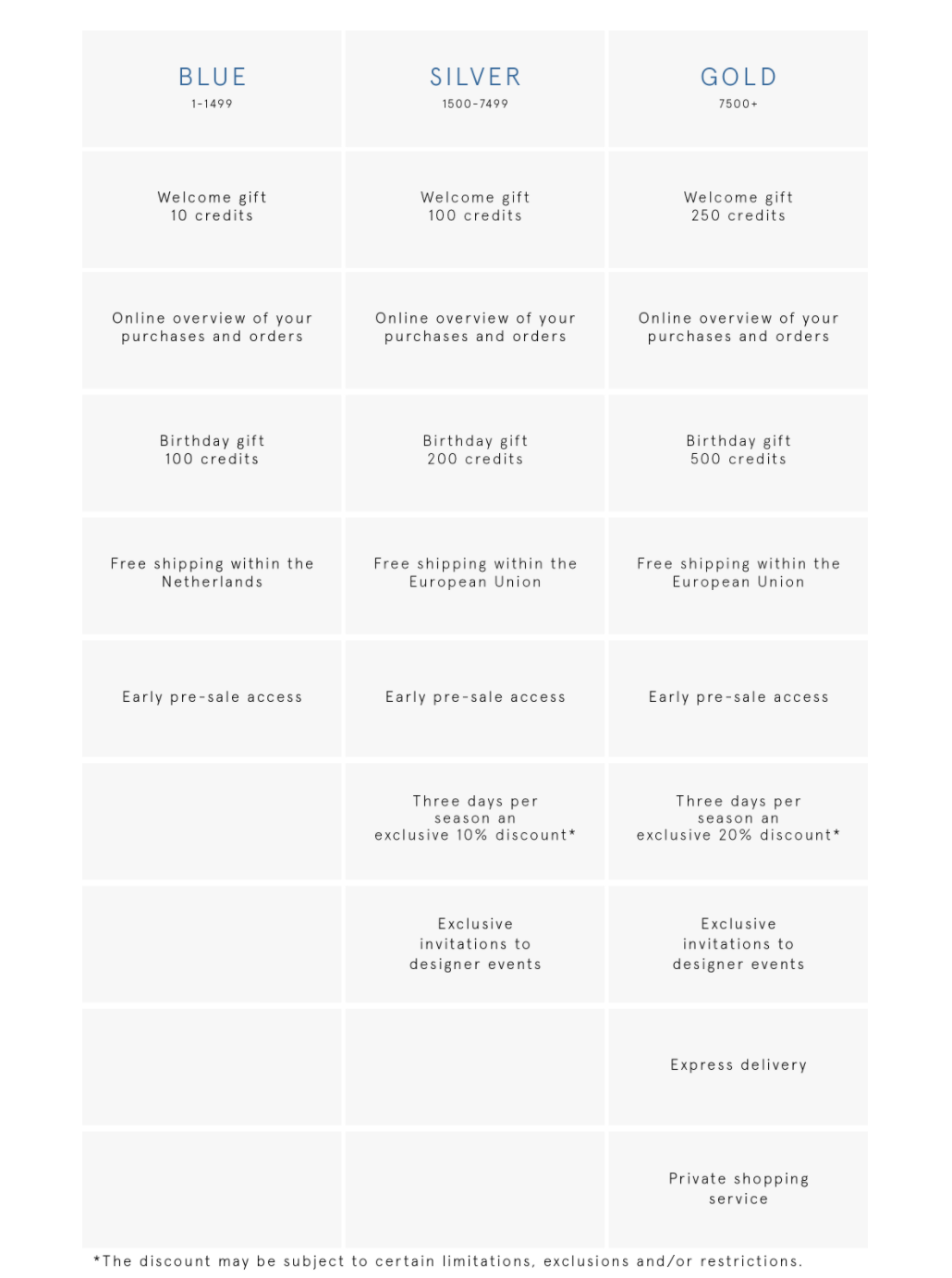 Closing the First Six Months With Success
Shoebaloo's loyalty program has been live since July 2020. At the end of 2020, just half a year after the launch, the program reached a couple of impressive milestones:
The membership base for Shoebaloo Loyalty doubled, from 7,000 to 14,000.

Almost 2 million points had been saved. 

Since launch, over 800 vouchers have been claimed by loyalty program members.
During the Covid-19 pandemic, the company's physical stores were closed due to the lockdown in the Netherlands. During that time, the loyalty program was the perfect way for Shoebaloo to keep in touch with its customers.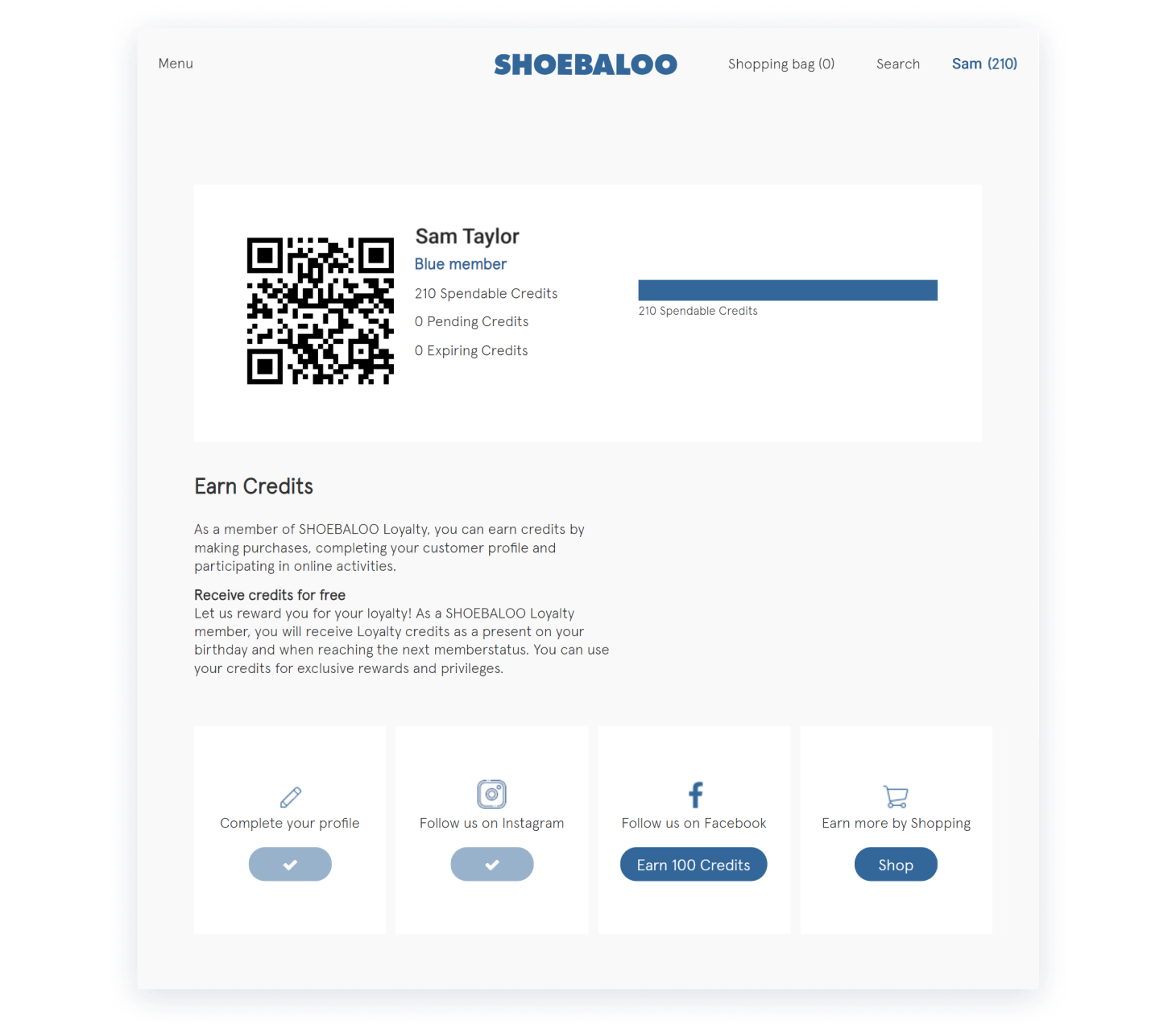 Heed the Call of Innovation
Loyalty programs are like a diamond in the rough. With the right technology and mindset, even a seemingly unpopular or bland reward system can shine, and start driving business value, just like Shoebaloo Loyalty has. 
Curious about how Antavo's enterprise-grade loyalty technology can help you transform your existing program or launch a new one? Feel free to get in touch with us! Simply include us in your loyalty RFP or book a demo.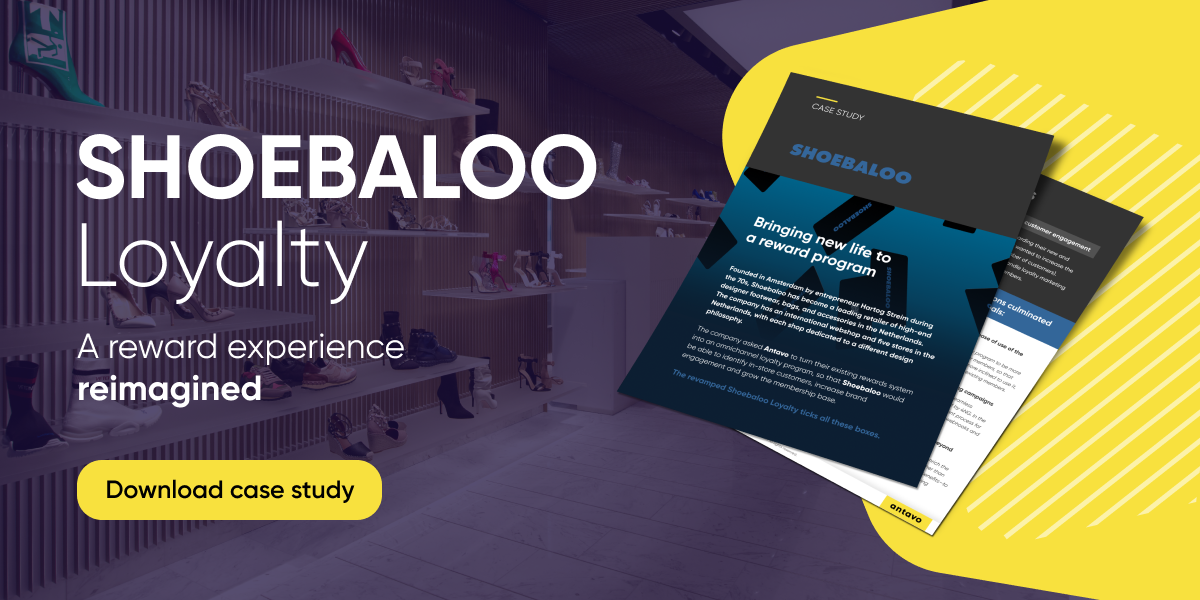 Tamas is a Senior Loyalty Program Specialist at Antavo and a Certified Loyalty Marketing Professional - CLMP. Tamas is known for having a keen eye for loyalty and customer retention research and trends. Tamas is also a true gamer at heart and has an impressive collection of cyberpunk books.