Loyalty programs in APAC are known for having a strong digital foundation and experience-driven nature. Moreover, a loyalty experience that is integrated with mainstream social media platforms is far more important than in the West. These are all factors that need to be taken into account when launching — or re-launching — a loyalty program in China. 
For Lagardère Travel Retail APAC, Antavo not only created a fulfilling loyalty experience which ties in seamlessly with WeChat, but also provided a system that's more sustainable to run.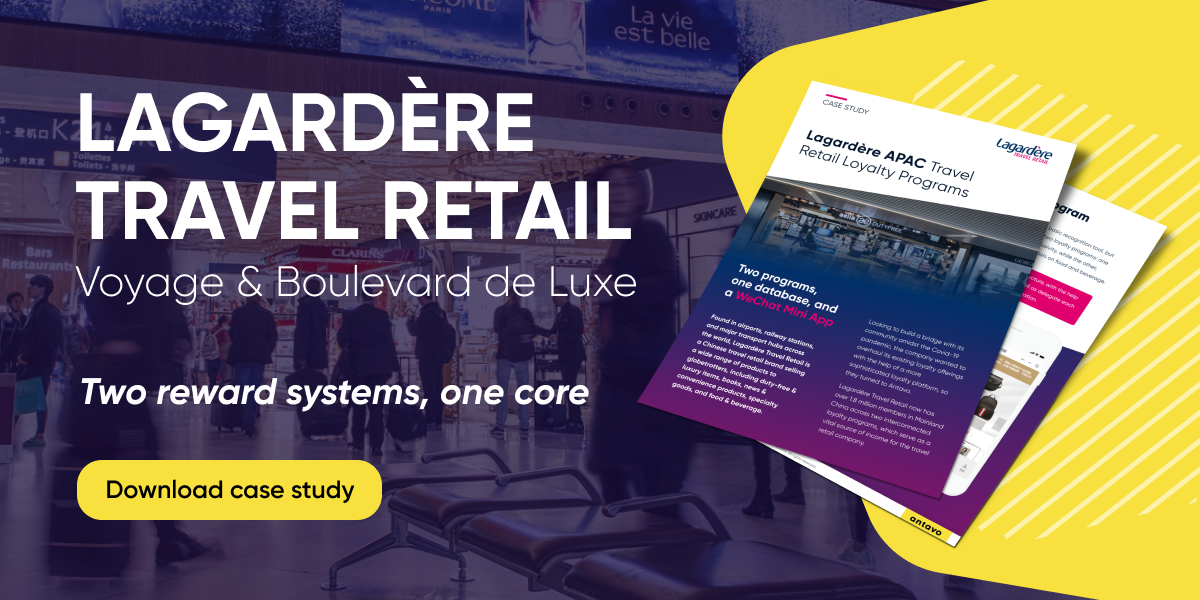 Lagardère Loyalty Programs: Build Upon an Existing Foundation
Found in airports, railway stations, and major transport hubs across the world, Lagardère Travel Retail is a Chinese travel retail brand that sells a wide range of products to globetrotters, including duty-free & luxury items, books, news & convenience products, specialty goods, and food & beverage.
Lagardère initially launched its legacy loyalty platform as a basic recognition tool, which consisted of two loyalty programs: one called Boulevard de Luxe, focusing on luxury brands and exclusivity, while the other, Voyage, catered to mass-market specialty retail, with an emphasis on food and beverage. 
In the beginning, the maintenance cost for this structure proved to be too high so Lagardère decided to overhaul its existing loyalty structure with the help of Antavo. While cutting maintenance costs, the company also wanted to address the following business goals:
Add more sophisticated loyalty logic, including point earn & burn and tiers

Develop the capabilities required to offer more personalized experiences

Focus on social shopping by using live streaming on WeChat
"We realized that many customers accumulated points, but didn't burn them. So we wanted to evolve our program in two directions: being more commerce focused through live streams, while also becoming a private club for travelers of similar interests."
Adam McCarthy
Chief Information Officer at Lagardère Travel Retail North Asia
Two Loyalty Programs, One Shared Core 
A major highlight of Lagardère's loyalty system is that the two reward programs are interconnected:
Money spent at participating stores counts towards a unified spend balance between the two loyalty programs

If a customer is a member of both programs, they can achieve two separate tier statuses in each program, determined by their overall spend

Local Hosting for CSL Compliance is done through Microsoft Azure China

The platform's backend is available for both programs in Simplified Chinese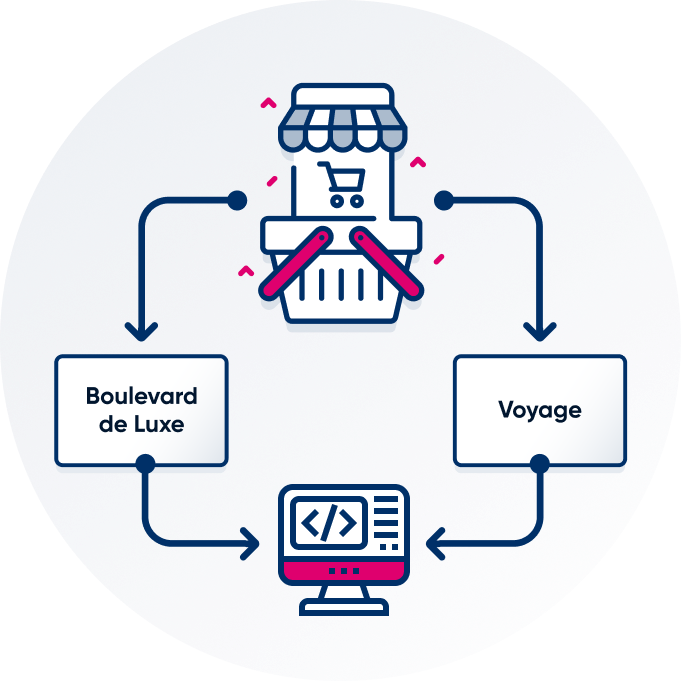 Getting in on the Social Buying Trend
Chinese customers are digitally savvy and they spend a lot of time on their phones. For them, social media platforms like WeChat act as a virtual playground for watching live streams and social shopping. Loyalty comes naturally from this kind of engagement. 
Lagardère managed to reach out and engage with the WeChat audience by integrating its loyalty program with the social media platform. Customers can perform the following actions directly in WeChat:
Enroll in both programs 

Earn points for purchases

View the reward catalog 

Redeem coupons during checkout  

Participate in live streaming

View profile details (membership number, points details, rewards claimed, etc.)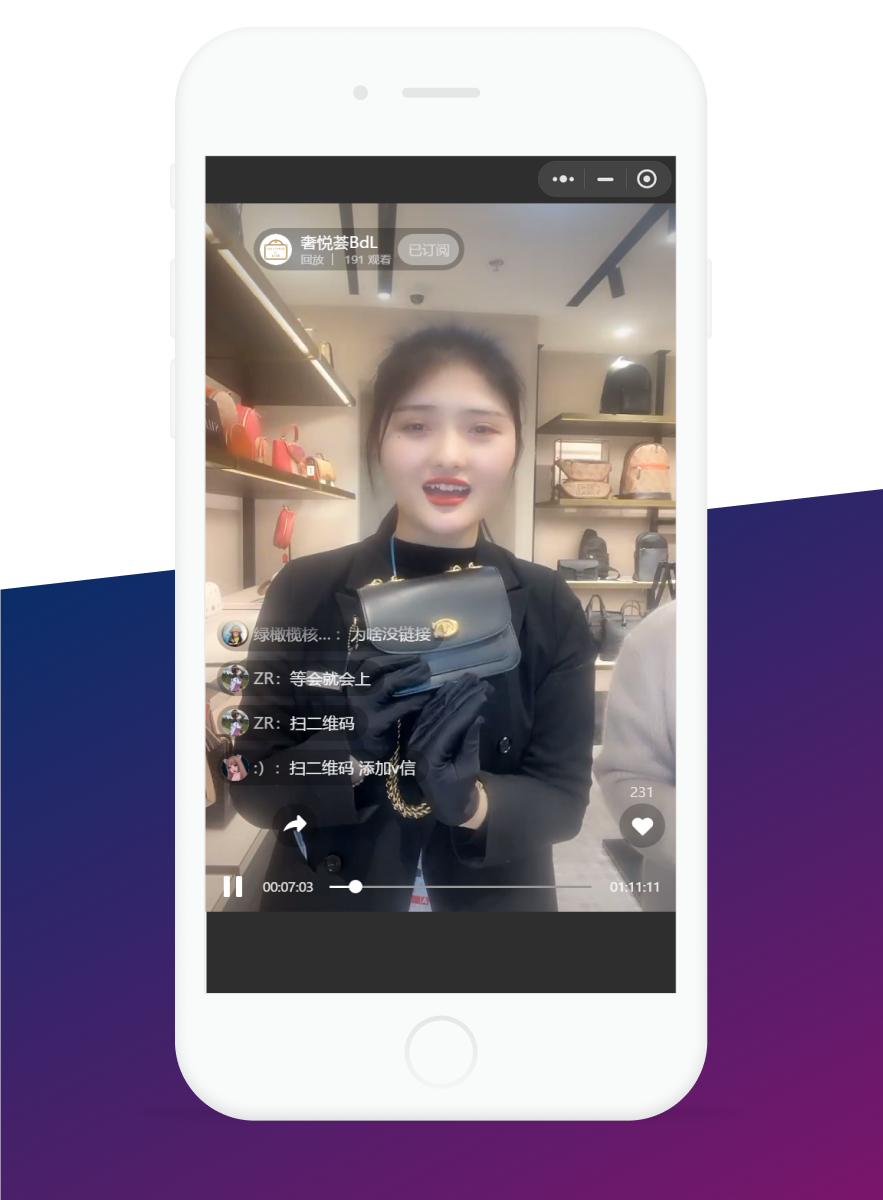 Building Stronger Loyalty in the APAC
The Lagardère loyalty program demonstrates the cutting-edge nature of reward systems in the APAC region. Both sustainable and unique, the combined offering of Voyage and Boulevard de Luxe will no doubt drive the company's KPIs.
"Working with Lagardere on their new loyalty program marked a new stage for Antavo, as they become a prominent brand for us in APAC. Today a third of our revenue comes from this region, and we are working hard on developing new region-specific features and capabilities for the local enterprises."
Andy Nemes
VP of APAC and Co-founder of Antavo
If you're with an APAC-based company, or a business interested in entering the market with a viable loyalty solution, we're more than happy to help you. Get in touch with Antavo's dedicated APAC team by booking a demo or sending us your loyalty RFP.