If there is anything global corporations have learned during the COVID-19 pandemic, it is that success can never be taken for granted. The pandemic has shaken many industries to their cores and has forced brands to rapidly adapt to a new customer reality. Companies who could make rapid and sweeping changes in customer retention and digitalization managed to emerge relatively unscathed, while many sleeping giants suffered severe losses. Headless commerce is one recent trend that has developed some serious traction as it is all about giving companies more control over their customer experience.
This article covers everything you need to know about launching a reward program in the era of headless commerce whether you are new to the concept or just interested in finding out how it works when it comes to loyalty programs
What Is Headless Commerce and How Does It Work?
Headless commerce is a technological change in an eCommerce application, resulting in the separation of the frontend and the backend. This approach has been widely used for CMS purposes, but nowadays companies are starting to apply it in other areas of eCommerce.
The development in headless commerce is the insertion of an app-based connecting layer between the frontend and backend. Communication occurs via API calls, which results in more streamlined architecture and also produces less network traffic due to smaller payloads.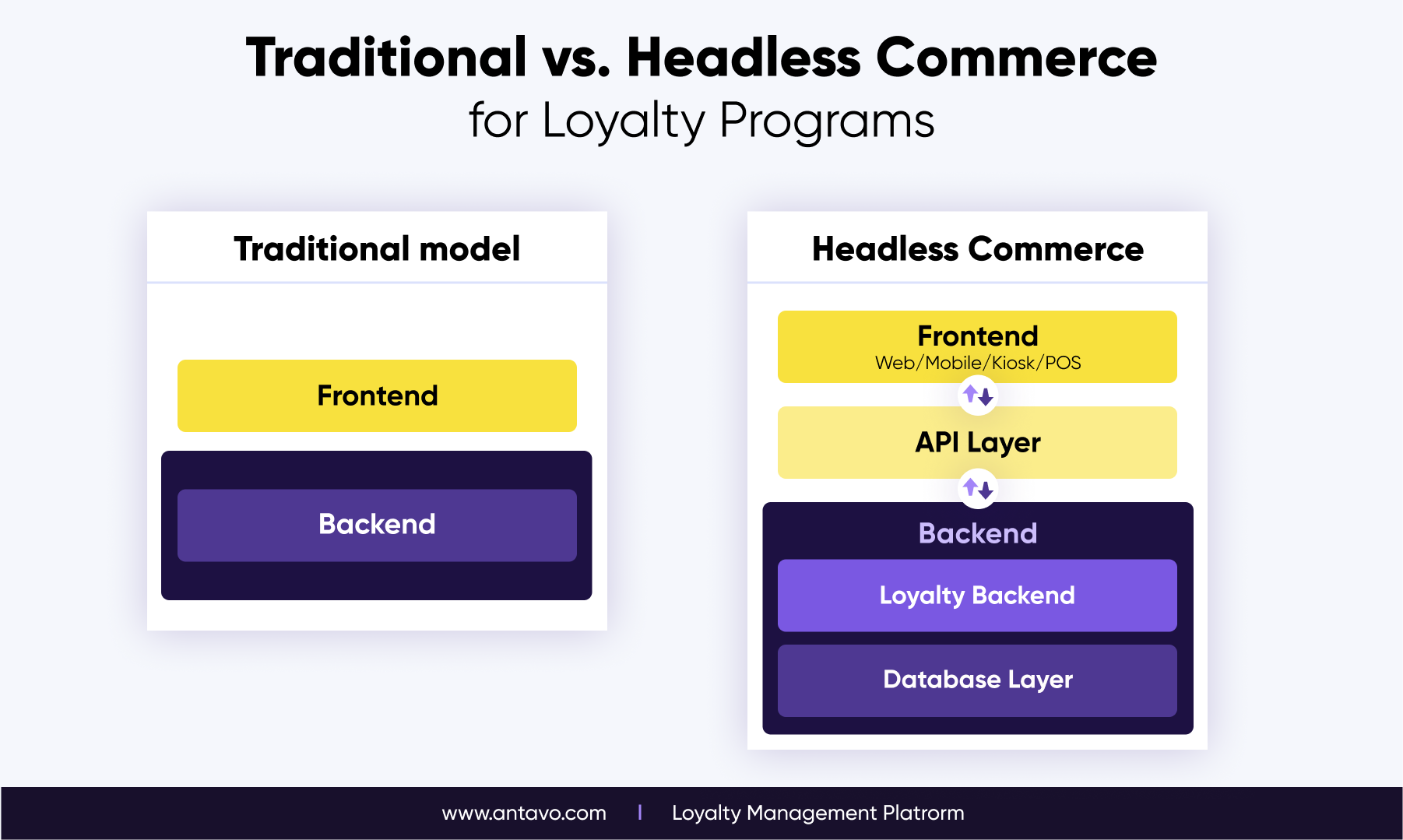 The Main Benefits of Headless Commerce
At first glance, putting an intermediary between two layers adds another layer of complexity, but it is actually the exact opposite! For instance, porting your website to mobile using the traditional model may lead to poor experience due to the unoptimized performance and design. The eStore can also suffer as the backend infrastructure limits the potential of frontend customization, preventing the creation of truly personal customer experience.
Headless commerce simplifies things by unshackling the frontend from the backend. Implementing this type of architecture change takes time and effort, but afterward, you'll be able to effortlessly manage your existing modules as well as add new ones e.g., a loyalty program or a mobile storefront, into the headless system.
Here are some of the benefits your team could enjoy from utilizing a headless approach:
Product manager
Lower development cost
Save time on platform integrations
Start small, and then scale up
Marketer
Higher conversion rates due to personalized customer experience
Old building blocks can be used to create new touchpoints
Small frontend changes don't require database changes
Developer
New platform integrations take less effort
Freedom to choose any frontend framework
Faster testing due to isolation
CTO
The API vendors provide the support and troubleshooting. In some cases, they even provide an extensive API developer portal.
API solutions are less taxing on servers
Isolating functions reduces the risk of critical failures
Optimizing Loyalty Programs with Headless Commerce
Loyalty programs fit perfectly into an established headless ecosystem as loyalty program providers deliver the database while a webpage with an embedded membership page acts as the frontend.
The headless approach means that launching the loyalty program is both quicker and easier as the membership page can be set up through the existing frontend provider and then connected to the loyalty vendor's database via API endpoints, saving you from a longer implementation process that would require more development time.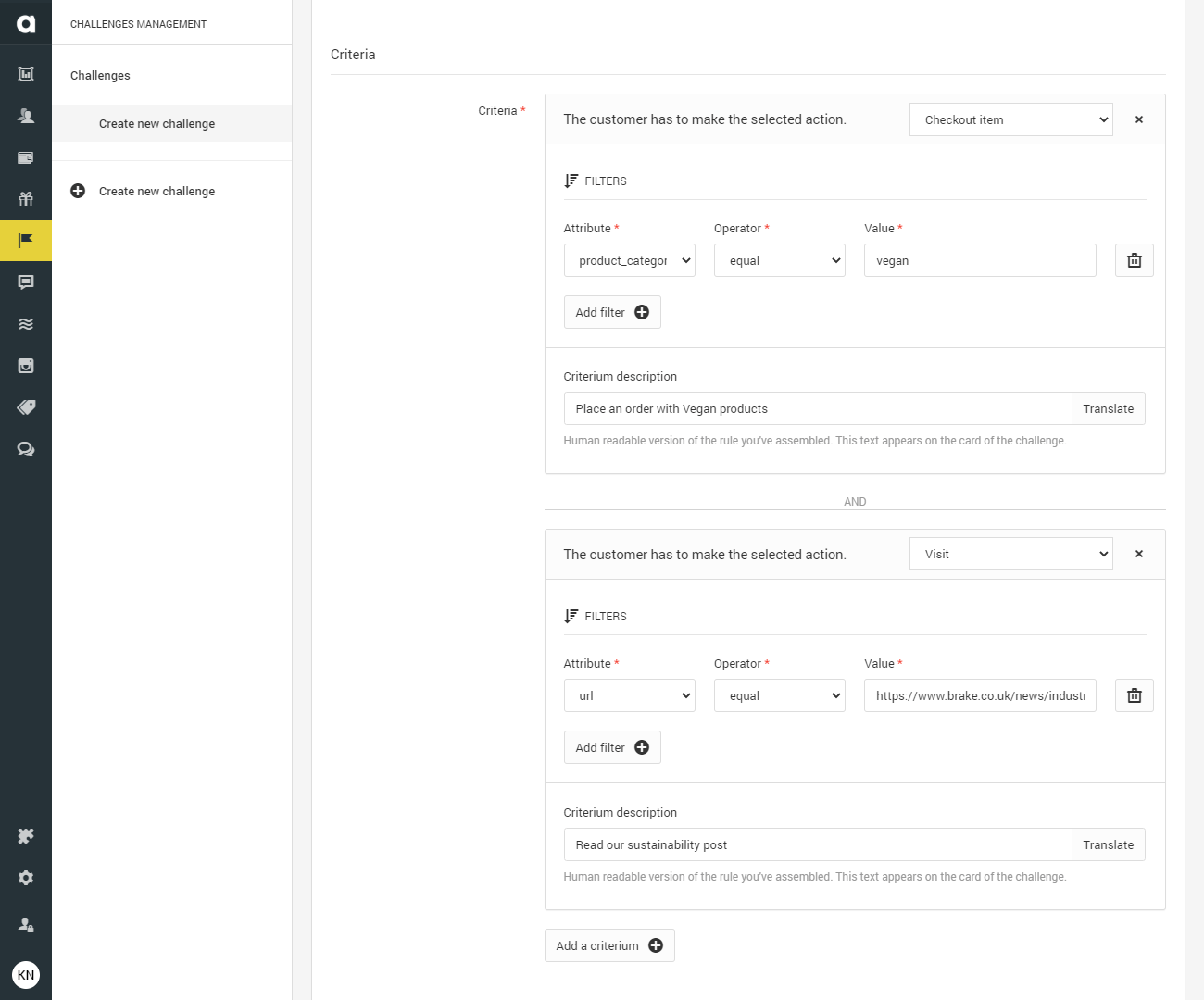 How Antavo Delivers on the Headless Paradigm
There is no endpoint for being "headless" as it is more like a sliding scale, where everything slowly moves towards API-based solutions. Antavo is an API-first company and enables you to provide flexibility and custom experiences with headless-compatible solutions Content API, which enables you to display personalized loyalty data on any device capable of communicating with an API endpoint (including smartphones, computers and smart TVs).
Furthermore, it makes the loyalty management workload a bit easier as they'll have the option to natively manage the loyalty program, without having to learn another software environment. For example, Antavo's deep integration with Salesforce allows you to sync loyalty data directly to the Salesforce cloud of your choice.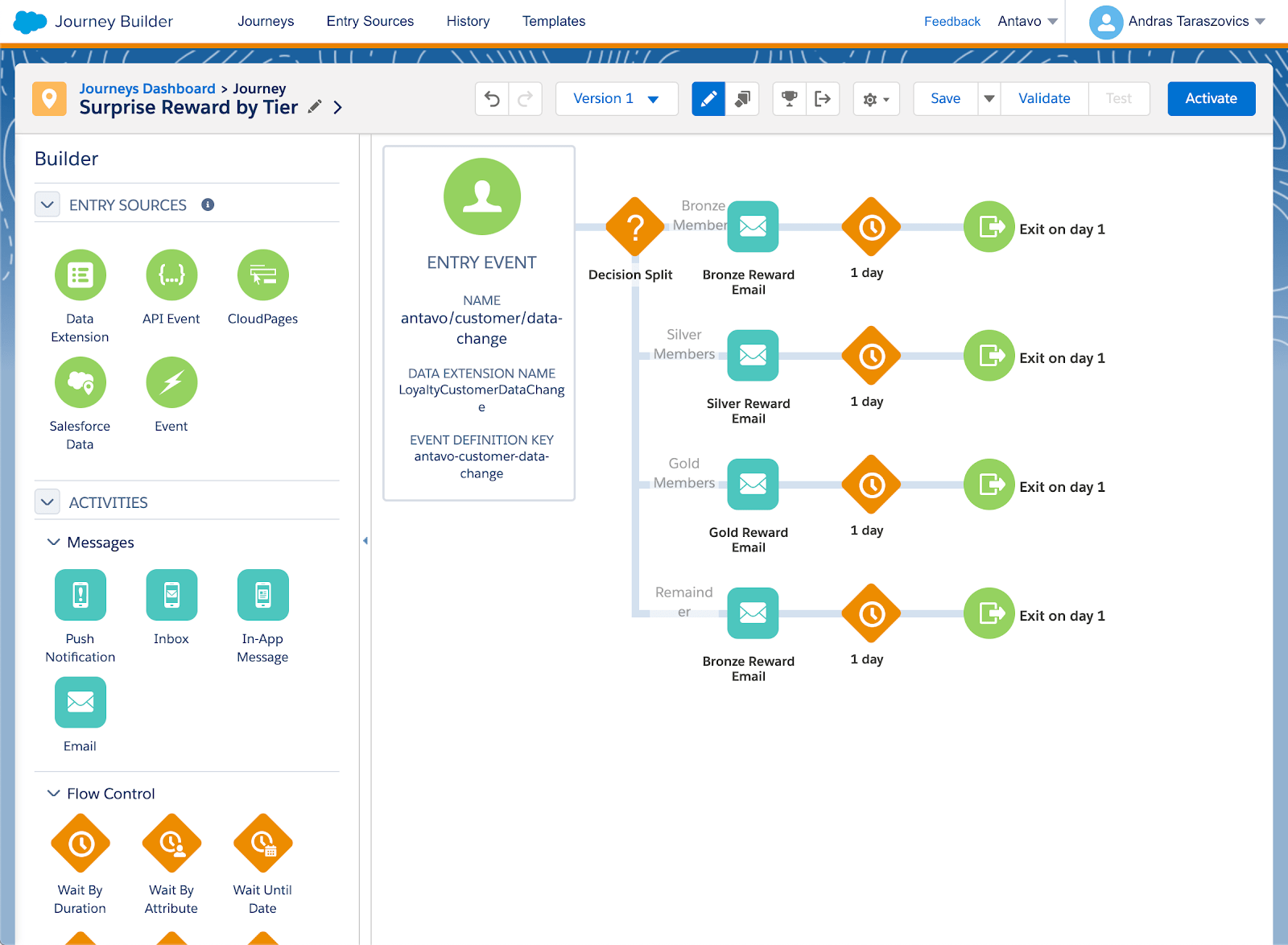 Enter the New Era With Antavo
The world is moving towards headless commerce. Acting now will result in a headstart over the competition. Whether you wish to free up your eCommerce system, wish to be better in personalization, or just wish to introduce a loyalty program as fast as possible, headless commerce is the answer.
Start a conversation today if you are interested in hearing more about API-based loyalty programs. Antavo has also produced a guide and an ebook detailing the more nuanced aspects of launching an innovative customer loyalty program.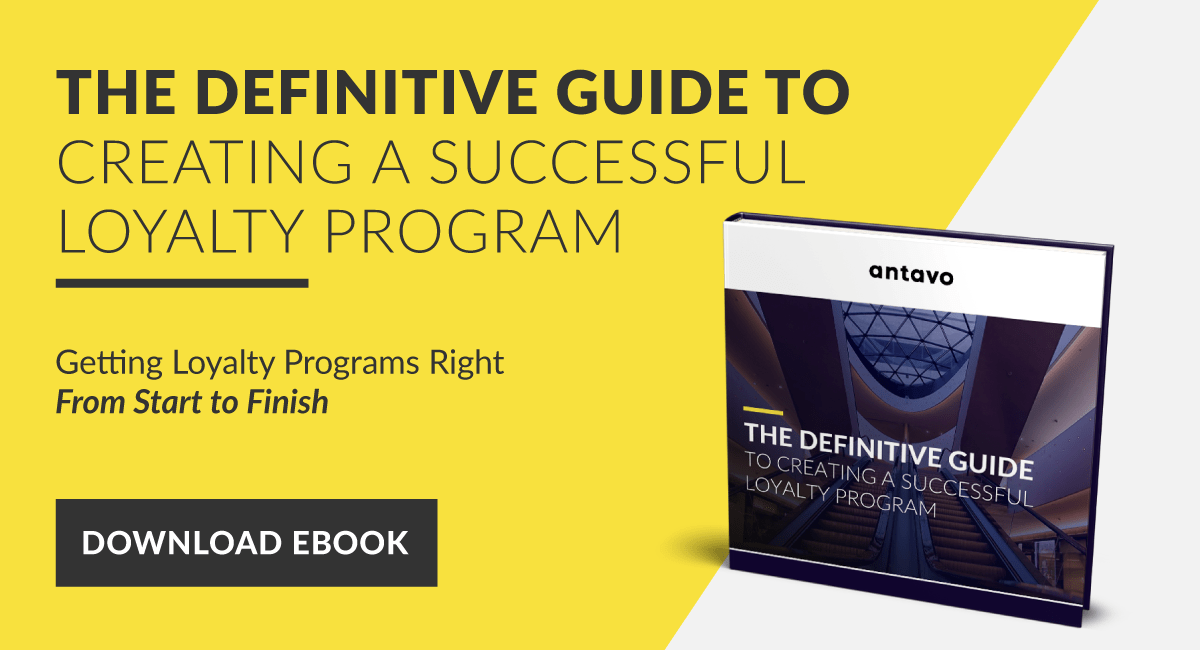 Tamas is a Senior Loyalty Program Specialist at Antavo and a Certified Loyalty Marketing Professional - CLMP. Tamas is known for having a keen eye for loyalty and customer retention research and trends. Tamas is also a true gamer at heart and has an impressive collection of cyberpunk books.