Have you ever heard the story of the Tower of Babel? It's an origin myth meant to explain why people speak different languages. For me, the moral of the story is that humans tend to express themselves differently, even though we have the same thing in mind. My colleagues seem to share the same sentiment, as we noticed we've been asked the same loyalty program question in a thousand different ways.
So, I decided to collect the Top 10 loyalty program questions, all of which are based on real-life discussions that our customer success team received during meetings and seminars.
1. Am I going to be left behind by the industry without a loyalty program?
Don't worry. This isn't an utter 'do-or-die' situation. Instead of absolute necessity, think about loyalty programs as powerful differentiators that could help you stand out from the competition. 
As a customer retention solution, loyalty programs provide the means to change customer behavior and drive various business goals – when implemented with care and forethought. 
With that being said, you're required to hit a certain milestone in order to make it work. For instance, you need to realize the business goals beforehand, so you can effectively move them with the loyalty program elements.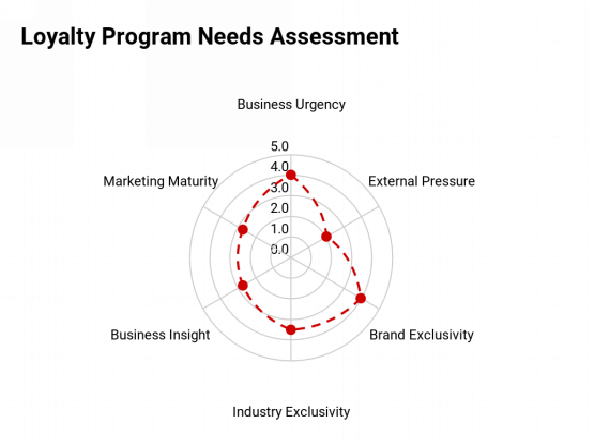 2. What benefits does a loyalty provider have over building a program for myself?
Generally, the DIY route is more expensive and time-consuming, as you need to dedicate employees to research the latest loyalty trends, know-how, customer behavior, as well as build and oversee the whole concept. Speaking of expenses, unless you have a whole department of developers at hand who can focus solely on your loyalty program, it's going to be quite an investment.
Opting for a third-party loyalty software is more cost-effective in the long run because you don't need to build the system from scratch. Not to mention the convenience of having a team of loyalty experts at your beck and call who know all the pitfalls and best practices when it comes to building a loyalty concept.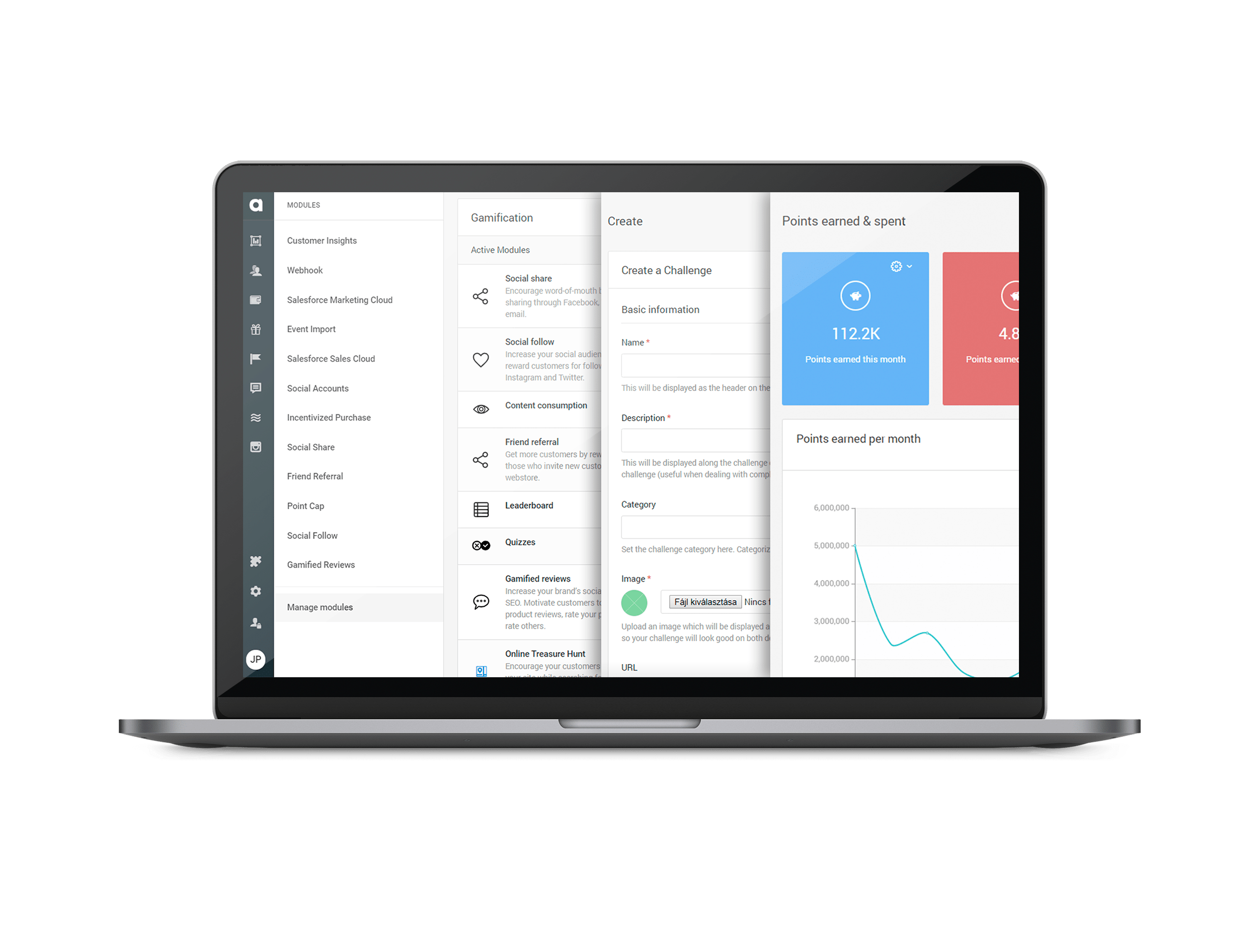 3. Are point-based programs more successful than other types of loyalty programs?
That depends. On one hand, the system where customers earn points for the money they spend is popular for a reason: it's easy to implement, customers can easily wrap their minds around it, and it works wonders when it comes to encouraging enrollment. 
But point-based (or Earn & Burn) programs aren't the only successful approach. Actually, if most of your competitors roll with point programs, then you might stand out by simply choosing an alternative.
The repertoire is rather large: tiered programs if you wish to focus on privileges, perks if you wish to garner gratitude by granting unlimited access to rewards, or simply mix-and-match the point system with elements from multiple categories.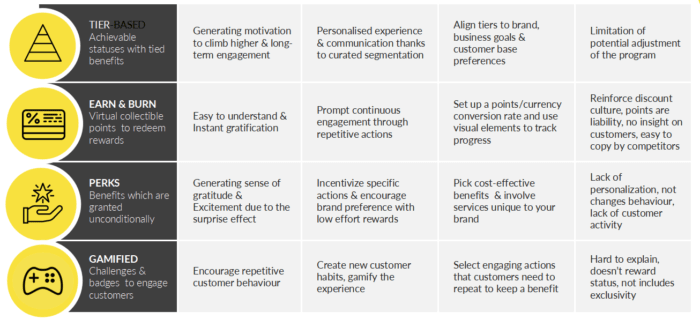 4. What kind of rewards should I offer for my customers?
A good loyalty program lives and dies on having alluring incentives, so your concern is understandable. In short, there are five reward categories but the challenge is to offer the right benefits for the right customer segment.
The rule of thumb here is consistency. While designing your reward system, think about what incentives would be relevant to your audience. Affluent buyers, for instance, expect VIP treatment and exclusivity above anything else. In this case, offer VIP club memberships with lavish benefits or rewards like a weekend getaway.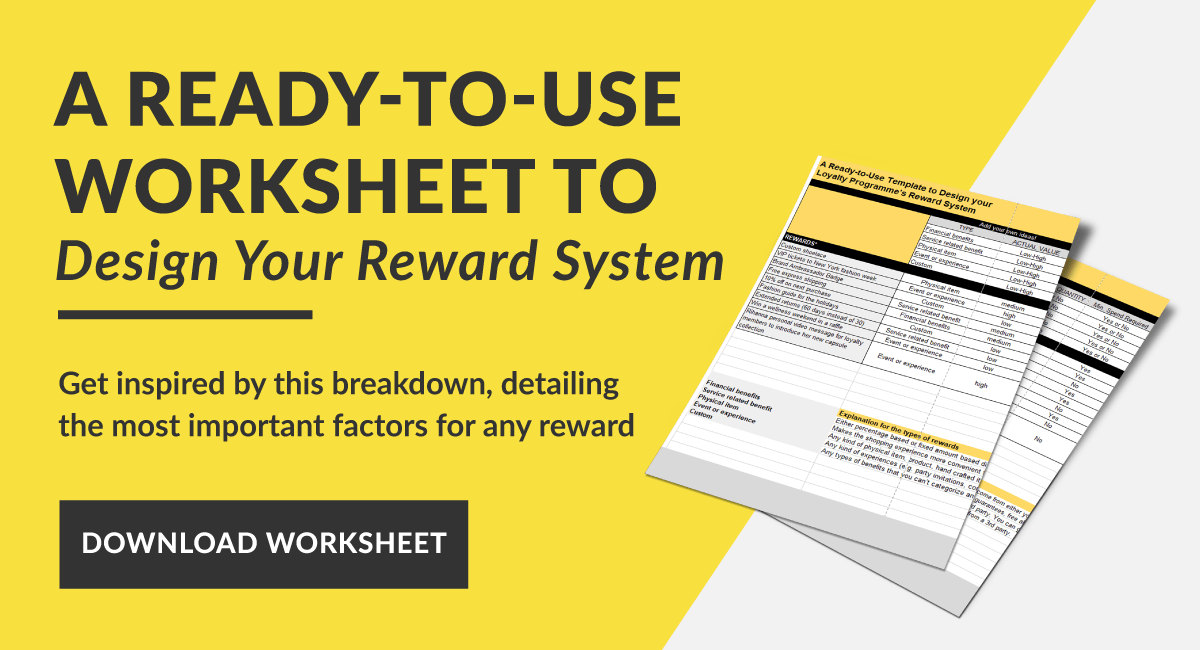 5. How can I save money with a loyalty program?
Companies often believe that loyalty programs are money sinks that contribute very little to their profit margin. But nothing could be further from the truth! With a prudent approach and a rock-solid budget plan, a high ROI is easily within your reach. Here are some examples to save money: 
Add a minimum spending volume to coupons — e.g., 5% off on purchases above $50.

Offering rewards from partners is a cost-effective way to make your incentives more diverse.  

Change the value of coupons based on a customer's churn-score – this is one of Antavo's special features.

Offer early access to upcoming products as part of a Platinum Tier or special interest club – it costs you nothing, yet it's a great incentive.
Looking for more insight to increase your loyalty program's ROI? Check out this episode of the Customer Loyalty Minutes.
6. Is there a point in rewarding things other than purchases?
Absolutely! Customers love the sensation of being rewarded, which can be used to incentivize various actions, including purchases. However, restricting positive experience solely to transactions is a waste. 
Why? Because purchases are few and far between, stopping customers from enjoying the loyalty benefits on a frequent basis. On the other hand, recognizing members for other types of interactions — leaving user reviews, referring a friend, or even working out — makes them feel more attached to your brand, and it's frequent enough to foster new behaviors in the customer.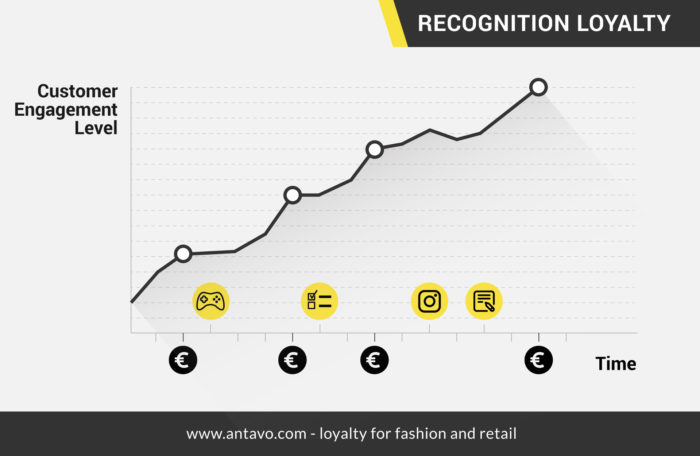 7. How can I move customers from loyalty to advocacy and increase my referrals?
The obvious answer to this would be an incentivized referral system, where both parties would receive a benefit. This is an age-old formula that works well to this day. Still, there are alternatives to generate some extra buzz on social media:
Hashtag contest

: Announce a contest in which members can post witty comments under a common hashtag in hopes of winning a valuable gift.  

Photo upload

: Offer loyalty points or rewards for those who upload photos of themselves to Instagram using your products.

Badges: Design challenges that reward customers who repeatedly share your brand's page on Facebook, leave user reviews, or read your newsletters.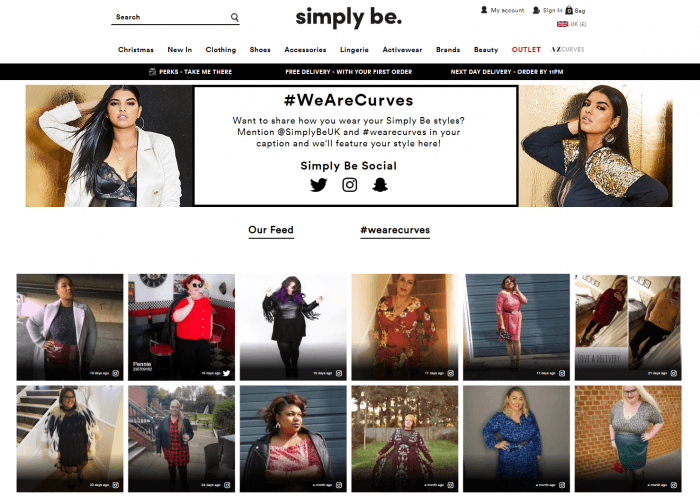 8. What's the best way to track offline consumers and increase their lifetime value?
In the past, companies used plastic membership cards, which proved to be too clunky. People frequently left their cards at home, so they not only made the purchase anonymously, but also missed out on the loyalty benefits. Of course, this only led to frustration.
Installing a POS device in-store is one solution to the problem. Doing so allows shop assistants to scan the virtual card of customers (mobile pass or a barcode in their online profile page). This approach works because members always have their smartphones at hand. 
However, POS only works on customers who've registered in the loyalty program. To encourage in-store enrollment, we've come up with a futuristic hardware-software solution, called the Loyalty Experience Kiosk.
Other than boosting enrollment rates, the Loyalty Experience Kiosk boasts a series of features, e.g., Prize Wheel, Treasure Hunt and Product Recommendation. Check the video to see them in action!
9. Is there a way to boost customer loyalty quickly without an actual loyalty program?
This is a loyalty program question we tend to receive before Black Friday or Christmas. It's clear that such a short period of time is insufficient to build a concept for a loyalty program, design the reward system, and then test it. 
When a client is in a hurry to launch a customer retention tool before the peak season, we recommend our Mobile Wallet Solution. Why? Because it can be implemented within a day!
Mobile Wallet is more than just a digital loyalty card. It empowers brands to enroll in-store customers into a Perks Program. It's personalizable, works real-time, and requires no native app installation on the customer's behalf.
10. Loyalty programs collect a lot of customer data. How can I ensure their safety?
Your concerns are understandable. Loyalty programs are indeed a treasure trove of information that should be protected from data miners as well as accidental leaks. 
At Antavo, we have taken appropriate technical and organizational measures to protect your data so that only authorized persons have access to it. Antavo uses technical security systems, such as firewalls, encryption technologies, passwords, and antivirus software, to prevent unauthorized use of your data.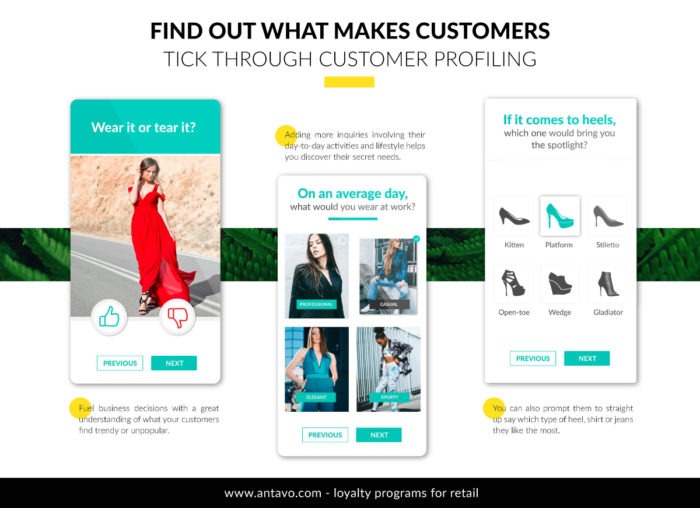 Get Ready for Customer Loyalty
This list covers all the recurring topics we tend to receive. Still have a loyalty program question on your own? Don't hesitate to ask! Get in touch with our loyalty experts directly to receive answers custom-tailored to your business. 
Moreover, we have a full library of information regarding customer loyalty programs, as well as a case study section that demonstrates how our theory looks in action.