If you're a CMO or CRM head like me, then there's no doubt you're always on the lookout for new ways to keep customers engaged and happy. For me, nothing beats receiving practical info and meeting industry peers at a customer loyalty conference, compared to larger conferences where there are just too many people.
Attending a summit or conference (either in person or virtually) dedicated to loyalty is a great opportunity to hear other people's perspectives and exchange ideas. And let's not forget that you learn while also having fun! Most events include interactive workshops, client success stories, and other engagement activities. 
To help you navigate the world of customer loyalty conferences, I put together a list featuring the top 5 loyalty events you should keep an eye on in 2021. 
#1. CRMC Virtual Reconnect 2021
Date

: 27-28 January 2021

Location

: Virtual
Titled as the 'Blueprint for Success', CRMC 2021 is an event that aims to bring together more than 200 brands under one roof to see the big CRM picture and to learn applicable, real-world solutions and strategies.
History of the CRMC conferences:
Over 700 marketing leaders invited 

More than 20 big brand attendees as speakers

18 Case studies presented
CRMC workshops provide an extended view of the industry, with topics involving technology, economics, sustainability, and loyalty. 
#2. International Conference on Customer Experience and Loyalty Management
Date:

20-21 September 2021

Location:

Vancouver, Canada
An event geared towards the academic demographic, this conference aims to bring together scolars and researchers to discuss  all aspects of Customer Experience and Loyalty Management.
Key highlights of past conferences:
Digital and physical presentations 

9 selected papers

2 days of presentations and scholarly discussions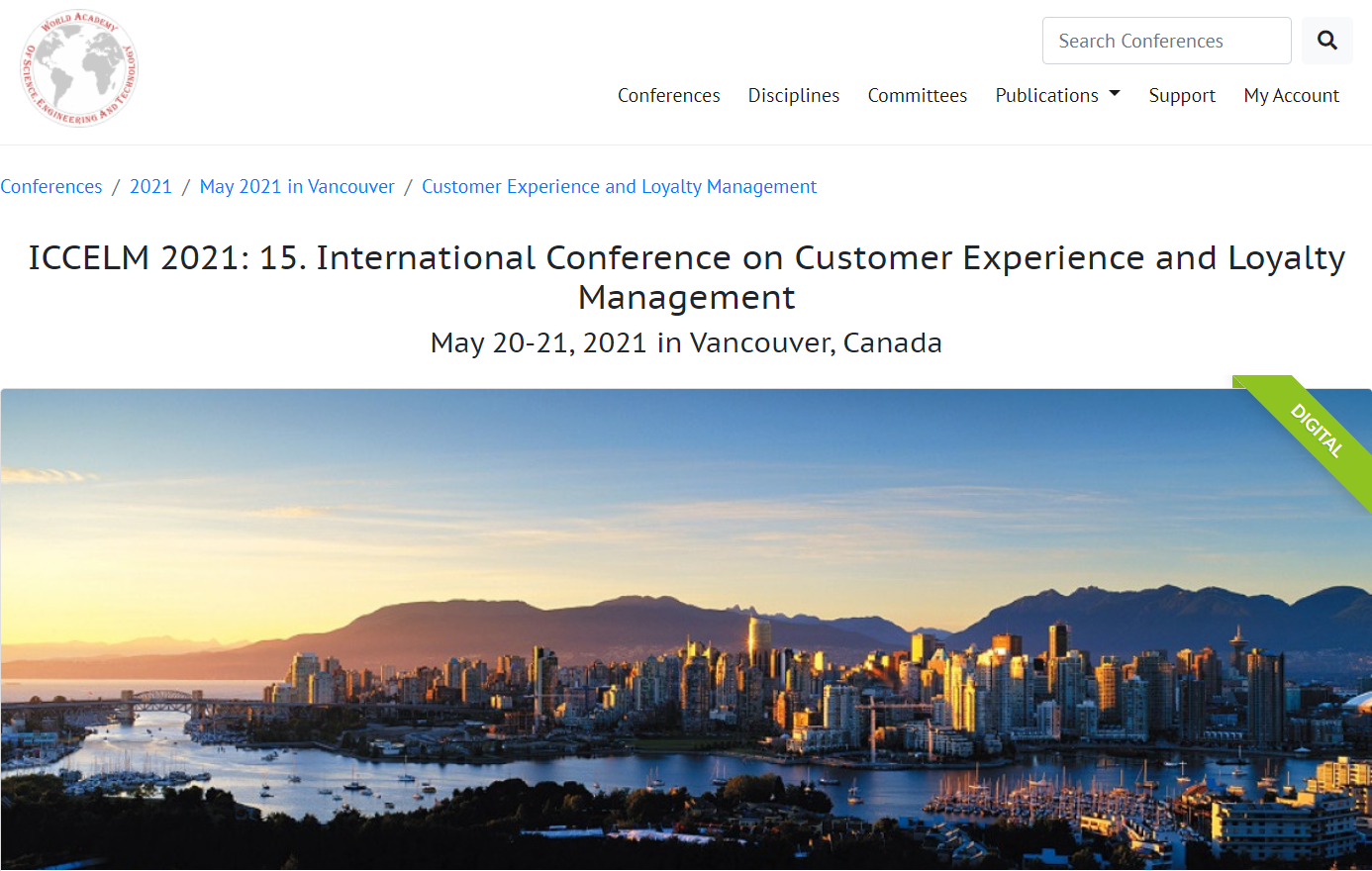 #3. Loyalty Expo 
Date:

11-13 October 2021

Location:

 Charlotte, North Carolina
Dedicated to helping marketers listen to the voice of the customer, the Loyalty Expo is both a customer loyalty conference and an award ceremony called Loyalty 360 Awards.
Highlights from previous Loyalty Expos:
50+ Speakers

Over 25 sessions, including keynote speeches and roundtable talks

Presentations from the finalists of six award categories

Cocktail reception
Besides evergreen subjects such as shopping experience, relationship management, and social media engagement, the Loyalty Expo also focuses on often overlooked topics, such as the adoption of new payment technologies.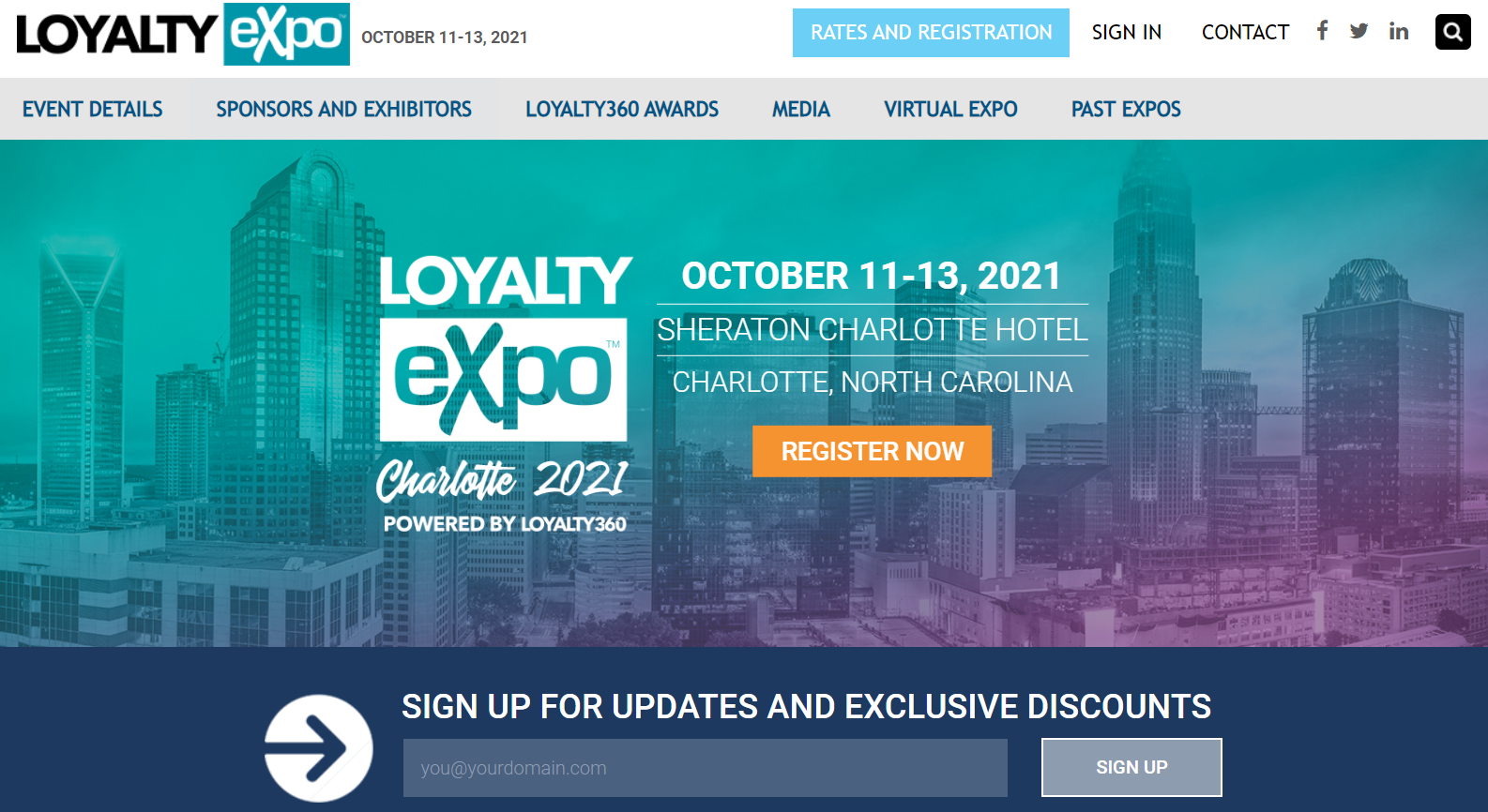 #4. Loyalty & Awards 2021
Date:

11-13 October 2021

Location:

Dubai
Unlike the other entries on the list, the Loyalty & Awards is a conference geared towards the travel industry. From airlines and hotels to booking platforms and vehicle rental services, any company linked to the travel industry is welcome. The 2020 event has already passed, but registration will soon open up for the 2021 event. 
The conference has a long history behind it, with the 16th iteration coming next year. What you can expect:
History of the CRMC conferences:
80 companies represented from all over the world

30 speakers from the travel industry

250 attendees from 43 countries
What makes this event worth your attention is the titular award ceremony. Companies that are innovators in the travel industry can be nominated in five categories, like 'Best loyalty partnership' or 'Best Marketing Campaign'.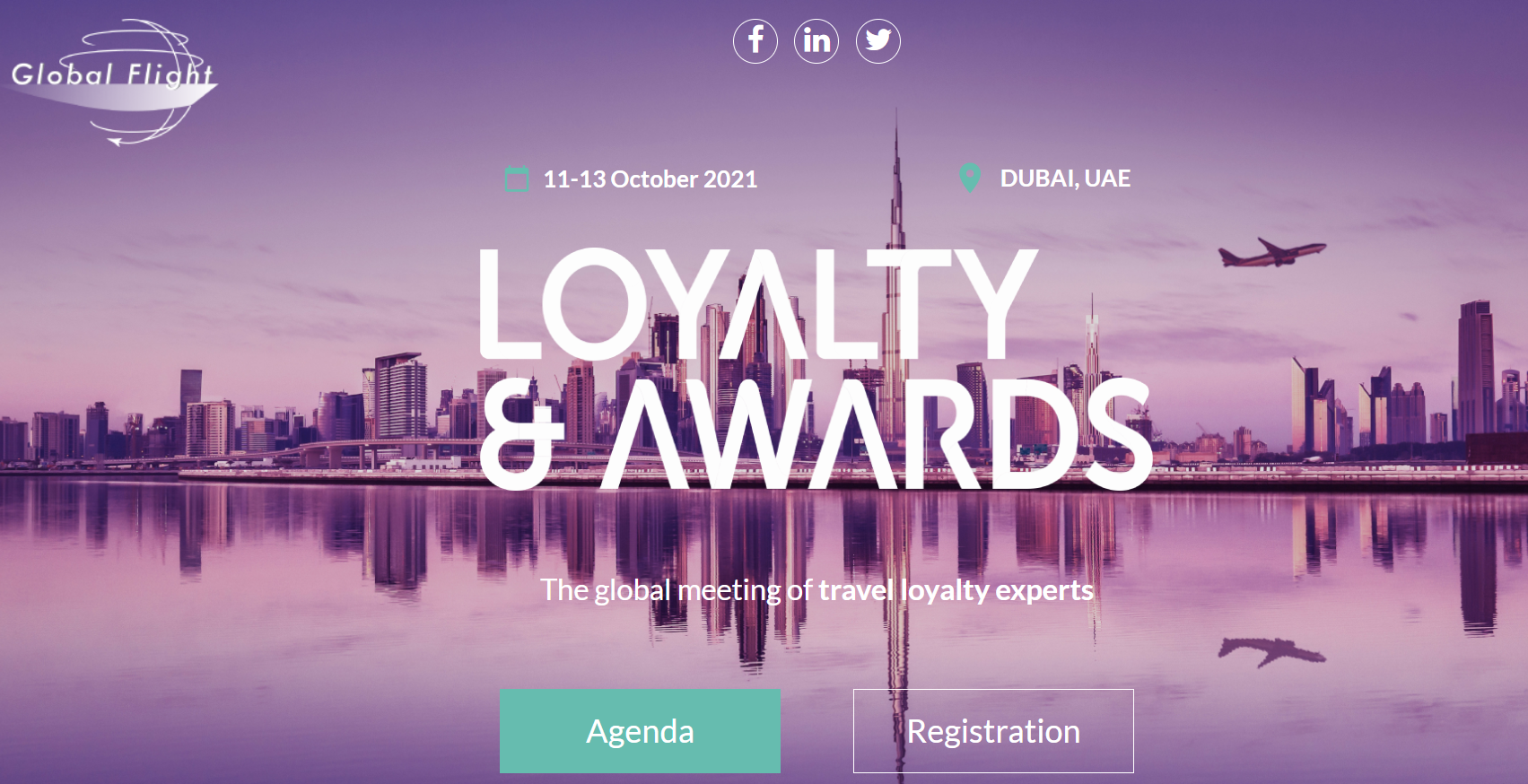 #5. Loyalty Summit
Date:

Q4 2021 

Location:

London
As this conference proudly proclaims, "The Loyalty Summit is where loyalty leaders meet." In order to live up to this statement, the event invites attendees to discuss all aspects of loyalty, from a technology standpoint to future opportunities. 
If you plan to visit, expect the following:
Featured speakers from leading businesses

Partner panels and fireside chat
As you can see from the highlights, the Loyalty Summit emphasizes conversation instead of simply presenting facts. Mingling and networking are highly encouraged by the organizers, for instance.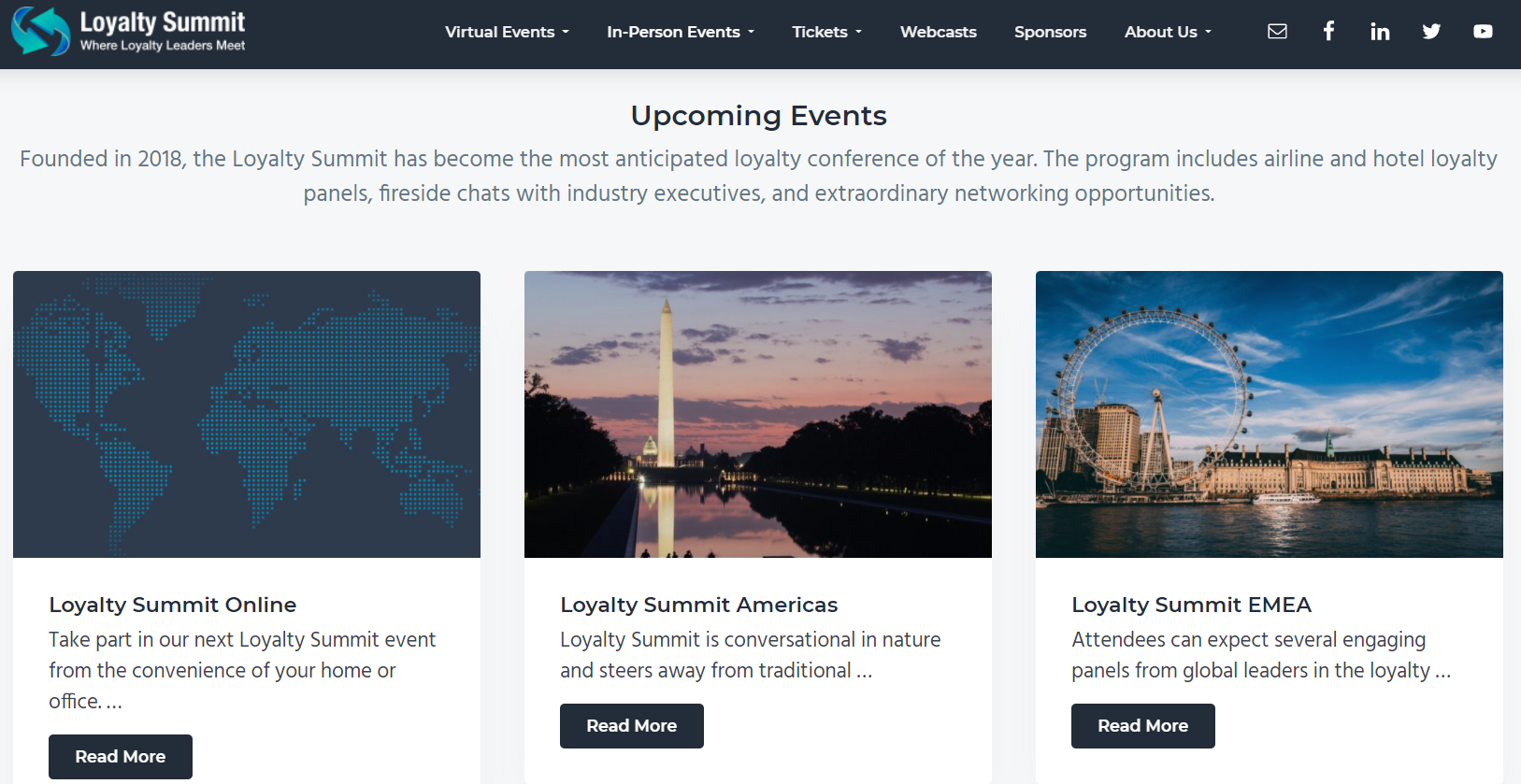 Let's Meet Up!
I hope I managed to showcase at least one customer loyalty conference that's close to your location. If not, let me know! We can give you advice on other channels as well. 
We regularly host seminars and webinars across the globe. If you are in learning mode – and that may be the reason you're reading this article to begin with – here are some ebooks and case studies on topics related to customer loyalty programs. Zsuzsa is CCO and Co-founder of Antavo, listed by Forbes as one of Europe's top 100 female founders in tech. After acting as Antavo's CMO for nearly a decade, she took over the role to help the company's clients. She is also a former journalist and has been awarded by the European Commission.