There are a wealth of great eCommerce blogs out there, but unless you have time to read all day, you have to pick and choose.
Luckily, there are quite a few blogs that focus on particular aspects or stages of business, and this list addresses which you should read, based on where your business is in its lifecycle and the type of work that you do personally.
There's something here that can help any human with a stake in e-commerce, from entrepreneurs who are just getting started, to established e-comm CTOs who need to be the first to know about trends and developments. Here we go…
For Starting Up
My Wife Quit Her Job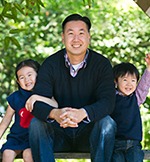 – Personal Experiences from an Ecomm Leader
Who doesn't love stories? Well, even this blog's URL tells a story! This blog is the ultimate tale of growing an e-commerce business. Started by Steve Chou, founder of Bumblebee Linens, this blog that grew out of family needs, pure problem solving, and successful business practices behind Chou's store, which anyone invested in e-commerce can use. My favorite part is that much of the practical advice available on the blog is 100% rooted in one entrepreneur's actual experience. Please go check it out and be inspired.
Skubana Blog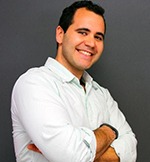 – Brand News and Trends on Amazon
Anyone selling on Amazon, or with intentions to sell on Amazon, will find great information here. From maximizing utility and revenue opportunities from the platform, to great examples and success stories, there's not much else I can say except, "Thinking 'Amazon'? Visit Skubana's blog."
Get more out of Skubana's wealth of knowledge by following CEO Chad Rubin on Twitter.
A Better Lemonade Stand – Startup and Growth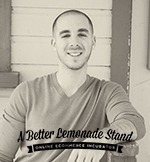 This blog has a couple of really strong themes going on, namely getting your business started and growth. It's all about getting your store online, choosing the right tools to help you, and making sure revenue is coming in the door.

Posts on A Better Lemonade Stand really run the gamut, from accounting advice to social media to interviews with ecomm brands in a nice variety of industries. If you've got specific questions at the beginning of your entrepreneurial journey, this is a good resource to keep in mind.
For E-comm Marketing
Hubspot.com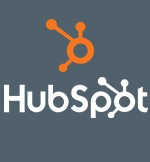 – Everything Inbound
Unquestionably the leading blog for inbound marketing! They've really made a name for themselves on social media and their blog is where marketing and content pros can get a lot of useful tips and information about making an impression.
One thing that HubSpot has done really well is separating information for relevant audiences, with three separate blogs for Marketing, Sales and Agencies. Sure, the lines are blurring in today's online and mobile business world, but it's great to have a place to go where you know the information is going to relevant to you, in your specific job. Plus it goes beyond marketing to share lifestyle-focused posts for anyone who is interested in increasing productivity, getting organized and making sure they're taking care of themselves in the effort to achieve max results.
Antavo Ecommerce Marketing Blog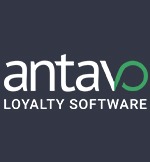 – Loyalty and Reward Programs
Well, you've already come to the right place for all things loyalty. The Ecommerce Loyalty Blog aims to be the primary source of information for business leaders and marketers who want to know more about customer retention and loyalty. Our posts focus on customer actions and preferences, plus the actions you can take and tools you can use to engage current customers, grow referral business and grow repeat-business revenue for the long-term.
Dustn.tv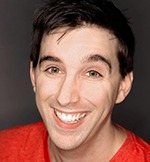 – Social Media and Content
Dustin Stout is just doing things right on social media. Want to do the same? Visit his blog for brilliant advice and resources, like how to get traffic for your content, where to find free images, and concise posts on image dimensions. (Seriously, he knows how to keep things simple.) If you're looking to brush up on your "social" skills, I highly recommend.
Content marketers should check out Dustin's recent post on letting your own voice come through in the content you publish. As a content and advertising writer myself, I'm really glad to see an influencer encouraging uniqueness and personality in posts – and giving specific guidance along the way.
For All-around E-commerce Knowledge
Practical Ecommerce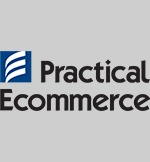 – E-commerce Education
Practical Ecommerce is not technically a blog, more an essential encyclopedia of resources and info on e-commerce, marketing, design and trends.
What really stands out is their emphasis on education. Whether you learn best via blog post, podcast or webinar, there's something for you to take away from this blog, including useful plugins, marketing advice, SEO, PPC advice, social media, and tips on increasing conversions.
Shopify.com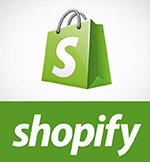 – How-tos and Case Studies
Shopify.com has a very well-known blog and dedicated following (that's the favourite blog of our very own, Timi Garai) – and there's a reason for that. They're the Kings and Queens of how-to! This is especially good for proactive business owners who are looking to build and would like some guidance in the process.
One highlight on the Shopify Blog is their contact with huge brands. They share a lot of success stories from the people behind successful e-commerce operations. So to sum it up, if you'd like to get some advice directly from prosperous online stores, this is a great place for you.
For the Next Big Breakthrough (and omnipresence!)
GoDataFeed Blog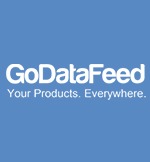 – Data Trends and Platform Updates
Already established online and looking for no-nonsense advice for getting your products across more channels? Then GoDataFeed's blog is one to keep both eyes on. For example, important updates to search algorithms and new features on the e-commerce plugins and platforms that you're already using.
Plus, they have sales tips and advice specific to operating in a global, multi-channel environment.
KISSmetrics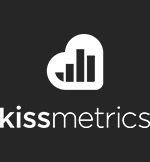 – Market Trends and Data for Optimization
Optimize. That's the theme of the KISSmetrics blog. Brought to you by a business built on data, you know they've got the right information. Lucky for us all, they're also generously sharing some of those amazing statistics, trends and advice about how to act on those numbers. Central themes that you'll find on the blog include really getting to know your customer base, perfecting your marketing strategy, and adjustments you can make to boost conversion.
BigCommerce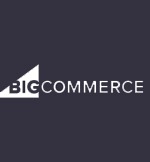 – Fine-tuning and Design for Bigger Results
Your store is doing great, but you know there's always room for more, especially at the fast pace that technology is changing. This is a blog that's focused on the big leagues. Read to learn a lot about optimal design and user experience, with a splash of marketing, too. Improve your ads and results, get the marketing funnel just right, and reach and engage a wider audience as an omnichannel brand. Subscribe to their blog and let the quality insights come to you.
What's your go-to blog? If you'd add a different to this list, tell us about it in the comments section, and let me know why you love it.
If you enjoyed this post and would like to have more great articles about e-commerce and customer loyalty delivered straight to your inbox, sign up for our newsletter. Let's keep in touch! Jessica is an expert on all topics related to customer loyalty, helping fashion and retail companies to learn more about their possibilities in CRM and customer retention, so they can launch successful loyalty programs. Fun fact: in her free time, she loves to dance, paint teddy bears, and learn Russian.