An umbrella loyalty program joins several brands under one common, tasty rewards program. They are everywhere but compared to single-brand loyalty programs, they rarely take center stage in retail or marketing news. Several of our clients have asked about this strategy, which is why we've decided to tackle the issue this week.
Umbrella vs Coalition vs single-brand loyalty programs
What is an Umbrella loyalty program? Corporations with large brand portfolios sometimes opt to create one rewards program that arches across all the brands, rather than creating an individual loyalty program with a separate look and point system. That's what it's all about! Umbrella programs differ from Coalition loyalty programs in that all brands involved are connected. Usually any brand can sign up to participate in a coalition loyalty program, which means there are more brands, but they aren't operating under the same roof. For examples of coalition loyalty programs, see Fast Company's writeup of the coalition concept here.
In this article I'll explore a few major umbrella loyalty programs and explain how the programs work, then I'll share some of my research on the advantages and disadvantages of umbrella loyalty programs, so you can decide whether the strategy is worthwhile.
What are some famous umbrella loyalty programs?
There are some strong programs out there, ranging the gamut from retail to hospitality to FMCG to travel to entertainment, and so on. Here are several, highlighting several different industries.
1. Tasty Rewards
Tasty Rewards brings PepsiCo Canada's huge portfolio of snack and drink brands together under one roof.
Industry: FMCG Food & Bev

Rewards: Coupons, contest giveaways

Customer tiers: N/A

What you need to know: Although it's not a complex program, it is a way to get to know customers better in a business model that typically makes this difficult. The program has high visibility on individual brand sites, and hosts a variety of contest offers.
In the world of FMCG, loyalty programs present their own unique challenges. PepsiCo doesn't have stores all over the world. They sell their goods through retailers, which can make it more difficult to get to know customers. Umbrella concept is an interesting way to tie brands together and get more customer data by encouraging signup and newsletter opt-in.
Tasty Rewards combines coupons and offers with recipes, contests and even lifestyle articles in one place. But you have to sign up to get the special offers.
For me, the most interesting thing about Tasty Rewards is the relative lack of the PepsiCo group's branding. You can find the PepsiCo name, but it's really understated. They're really promoting individual brands here. Plus, I went to the Doritos Canada website and Tasty Rewards was promoted in all three header areas.
And for what it's worth, the copy on Tasty Rewards is adorable. "Become a Mmmember." Need I say more?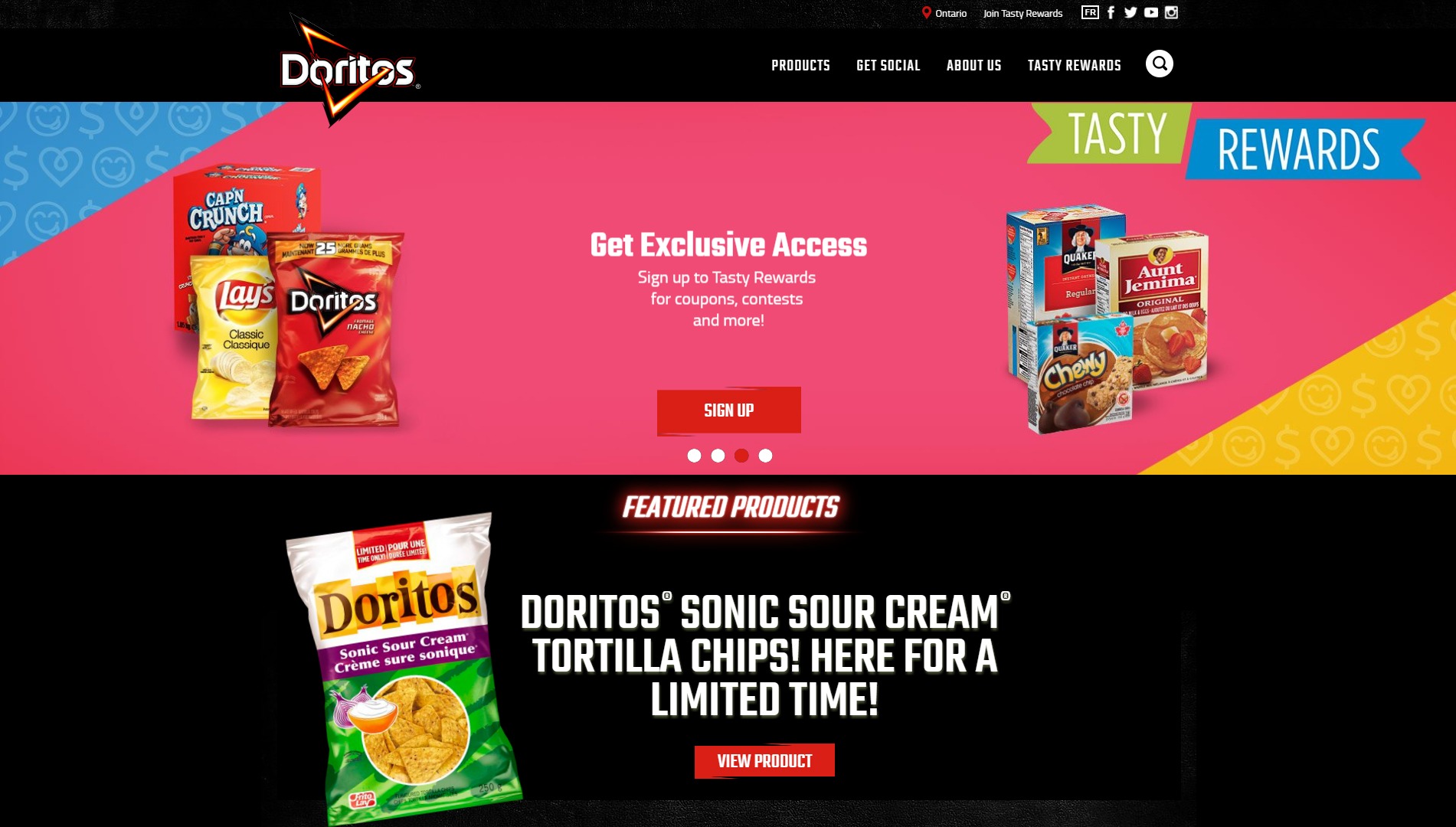 2. 88 Membership Program (Alibaba)
In mid-2017 ecommerce giant Alibaba even introduced a program, merging two separate programs into one called 88 Membership Program.
Industry: eCommerce

Rewards: exclusive offline services, faster access to brands' latest offerings, limited edition, and bespoke products

Customer tiers: Standard members, Super Members, and APASS Members

Special features: experiential rewards for high-tier members (like athlete meet & greets), membership is free and inclusive
The motive for creating the program? According to Alibaba executive Jiang Fan, a shift of focus from fast growth to building a better experience.
The group already has a massive customer base, so it makes sense to concentrate all the effort on keeping them around.
88 Membership Club is a point-based loyalty program with 3 tiers, including Standard members, Super members and APASS members. Members get access to exclusive discounts and brand services and are rewarded for their engagement.
Members can earn points by sharing content, contributing to community forums, submitting product reviews and purchasing, among other opportunities to earn. Rewards include exclusive offline services and early access to new offerings (always enticing), as well as limited edition and bespoke products.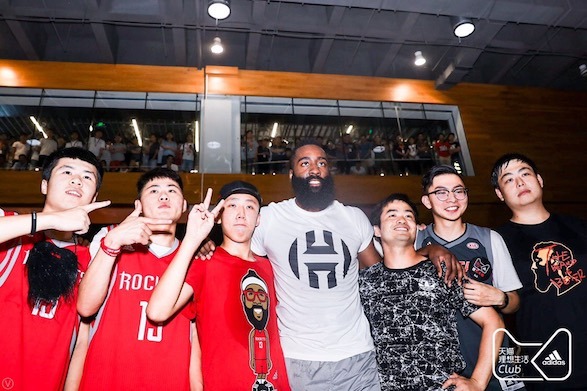 3. Club Carlson
Umbrella loyalty is where I think hospitality has a major advantage. The brands are usually connected and the hotel group's name is typically quite visible across the brands. The same can be said for a number of restaurant groups. Club Carlson is Carlson Rezidor Hotel Group's take on umbrella loyalty, which kicked off in 2005.
Industry: Hospitality

Rewards: free stays, cash, partner gift cards, airline miles, carbon emission offsets, charitable rewards, and more.

Customer tiers: Red, Silver, Gold, Concierge

What you need to know: This program offers unique rewards that align with a variety of interests/passions, serving their multitude of customers. It also offers flexible ways to earn rewards and incorporates well-planned strategic promotions.
The brands under the Carlson umbrella align well, and that makes it easy to provide great value to customers, letting them earn with their stays at all hotel tiers and spend their points on a pretty great variety of travel, lifestyle and charity related rewards, ranging from free nights at a hotel, gift cards for partner brands, and airline miles.

Their massive list of benefits is also quite impressive, including services that any hotel-stayer can appreciate, like free in-room gifts and room upgrades. They also give higher tier members a head start by rolling over stays into the next loyalty (calendar) year.
Let's talk rewards for a moment, too. The brand has incorporated partners into their loyalty program, without giving up the control which is required in joining a coalition program. Club Carlson members can earn money for shopping at Chic Shop outlets, booking rental cars or buying flowers from FTD, among other earning options like restaurants, eBay and iTunes.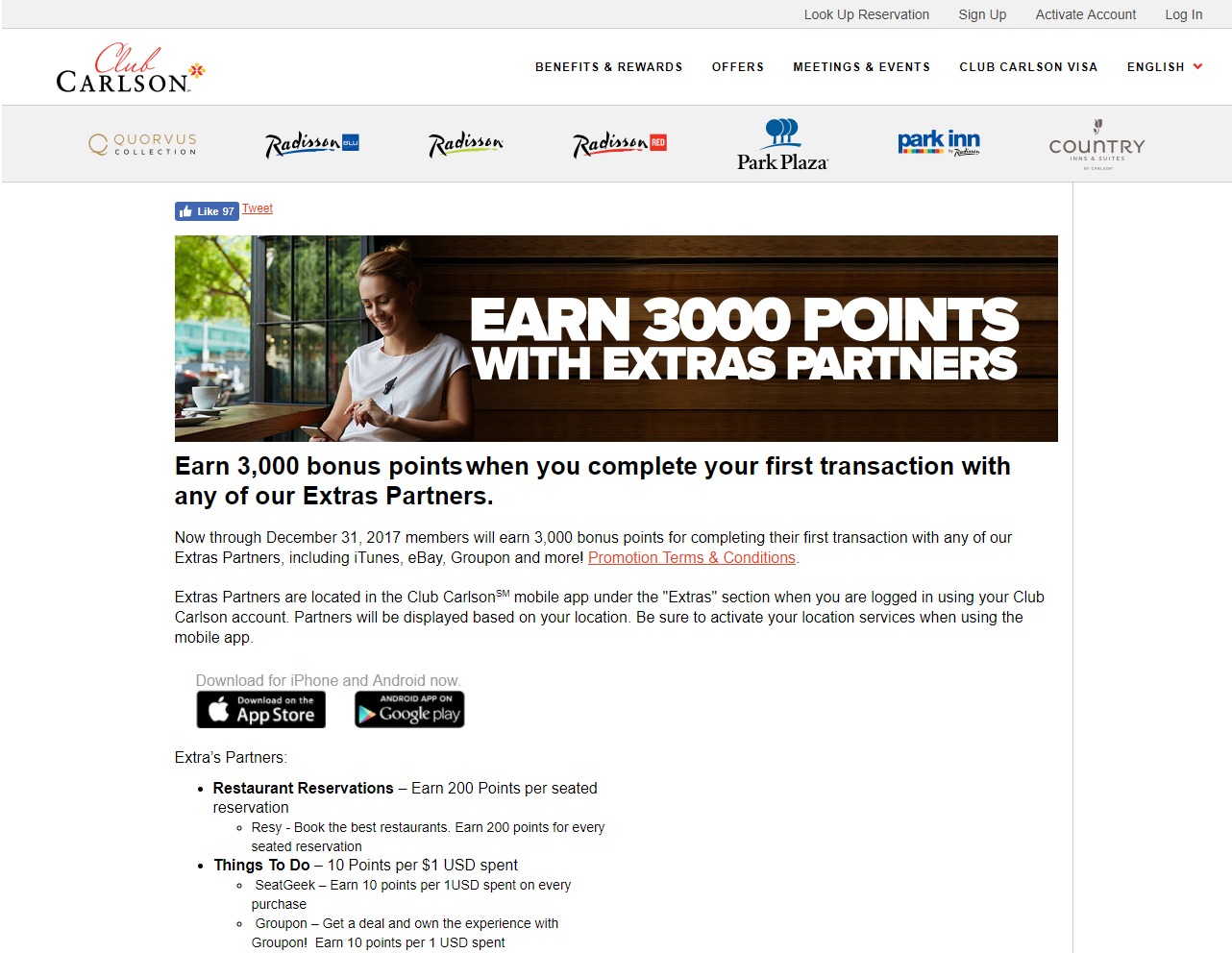 And they use the program for promotion of the brand: with each new hotel opening, a bonus is offered for those who book there. They also give bonuses for bookings made in their app and highlight seasonal bookings with point bonuses, too. All in all, this program has some impressive options and offers a lot of freedom, while still putting the hotel group's business first.
4. Sky VIP
TV and entertainment put a whole different spin on Umbrella. It's a pretty logical move for companies that own multiple channels and brands: Sky and Sky Mobile are a mobile & entertainment provider in Europe.
Industry: TV/Entertainment/Mobile

Rewards: free movies and DVDs, experiences such as getaways to filming locations

Customer tiers: Sky VIP Silver, Gold, Platinum, Black

What you need to know: This is a program that's about length of contract and renewal – long-term loyalty. Customers don't need to lift a finger to move up the ranks, they just do what they usually do and get access to new benefits over time.
The principle for their loyalty program is simple: the longer you stay with the company, the greater the benefits you'll have access to. The program is set up in different tiers, ranging from Sky VIP Silver to Gold to Platinum to the ever-intriguing Black tier. Everything is tied together with the My Sky app, which speaks clearly to both entertainment lovers and mobile users.
The rewards are relevant (the key to every good loyalty program experience), like free movies and DVDs and epic experiences like trips to filming locations. And after three years with Sky and become a Gold member, you get access to the Sky Atlantic VIP channel and see top shows up to 24 hours earlier than everyone else. Guess who will have all of the show spoilers now!
Platinum members can upgrade to faster internet access and data boosts for Sky Mobile cellular customers, as well as get your hands on more advanced hardware. And it's awesome because you don't have to lift a finger to get your rewards. You just have to renew your contract(s) and keep watching your regular programming, as usual. Surprise and delight indeed.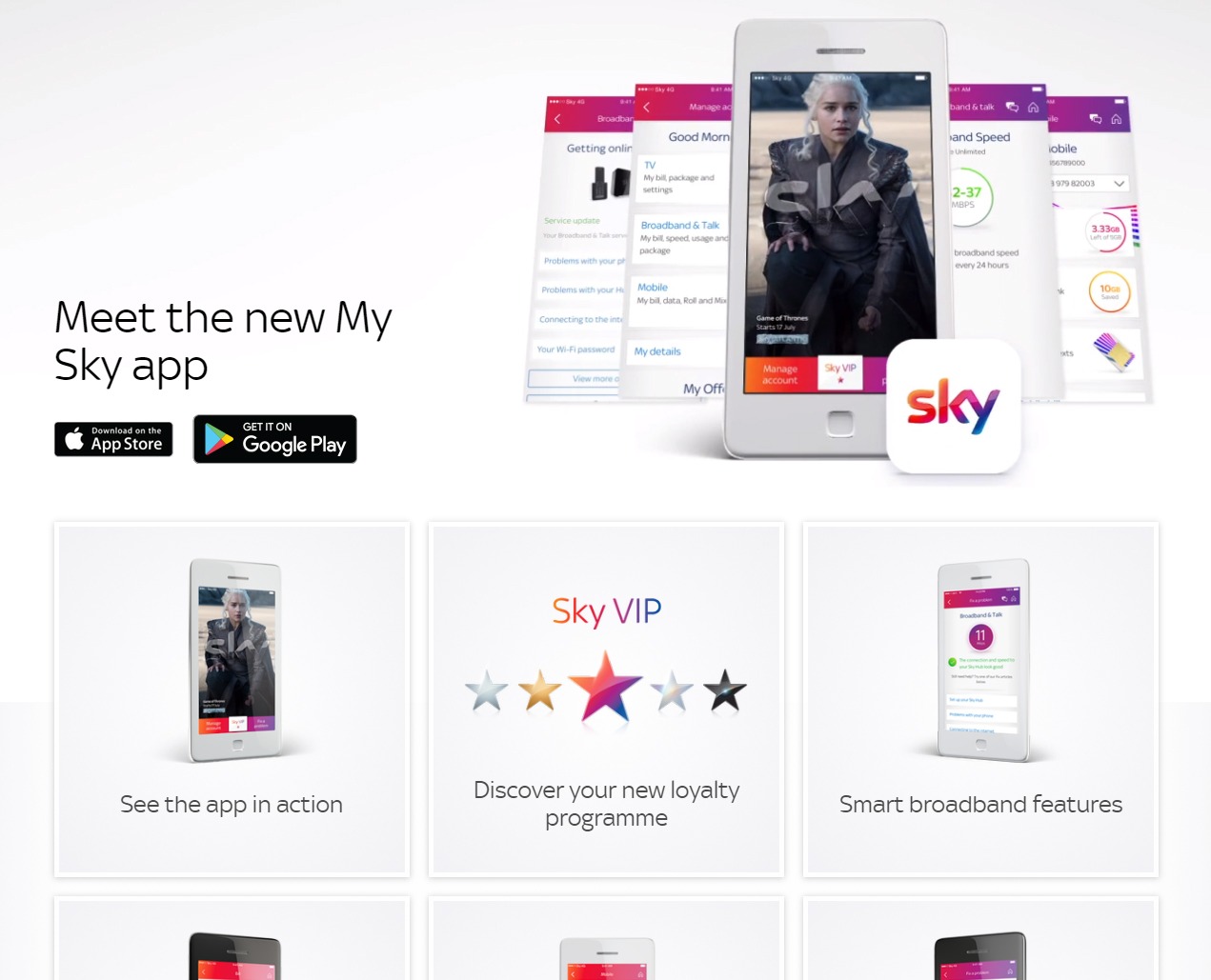 5. Neiman Marcus InCircle (credit first, perks second)
Neiman Marcus has a special place in my heart, which is slightly ironic because I've never been a huge buyer of luxury items. However, I've always been fascinated with their marketing techniques. I'm especially obsessed with flipping through The Christmas Book every year.
Despite my love for the brand, I do have to admit I was initially surprised at their decision to create an umbrella loyalty program with Bergdorf Goodman, Last Call and Horchow, but the more I looked into the program, the more I understood. They've transformed the traditional luxury brand credit card offer into a bonus-filled loyalty program, which makes the idea of opening that credit card account even more enticing.
Industry: Luxury fashion

Rewards: Benefit-focused, heavily advertises exclusive in-store services

Customer tiers: Eight tiers, called "circles"

Special features: Perks Card (free in-store services and add-ons), regular bonus point promotions to highlight various product categories
How does it work? First you have to have a credit card, then you can earn points toward the Perks Card. Cleverly, the program tiers are arranged into eight "circles," so you keep earning until you're in Circle Three with a shiny new Perks Card, and on and on until you're spending over $600,000 annually and find yourself in the Chairman's Circle. Congrats! Now you can dine for free in store, and get free valet parking, monogramming, salon services and jewelry upkeep. Hey, a girl can dream!
The program is definitely exclusive and you can't enter without the NM credit card, but they've tied their luxury brands together nice and tightly in the program. They are also really good at promoting the program and using point bonuses to drive traffic to the variety of product categories. Their setup is worth a look for anyone in luxury that's starting a loyalty program, regardless of whether or not it's an umbrella program.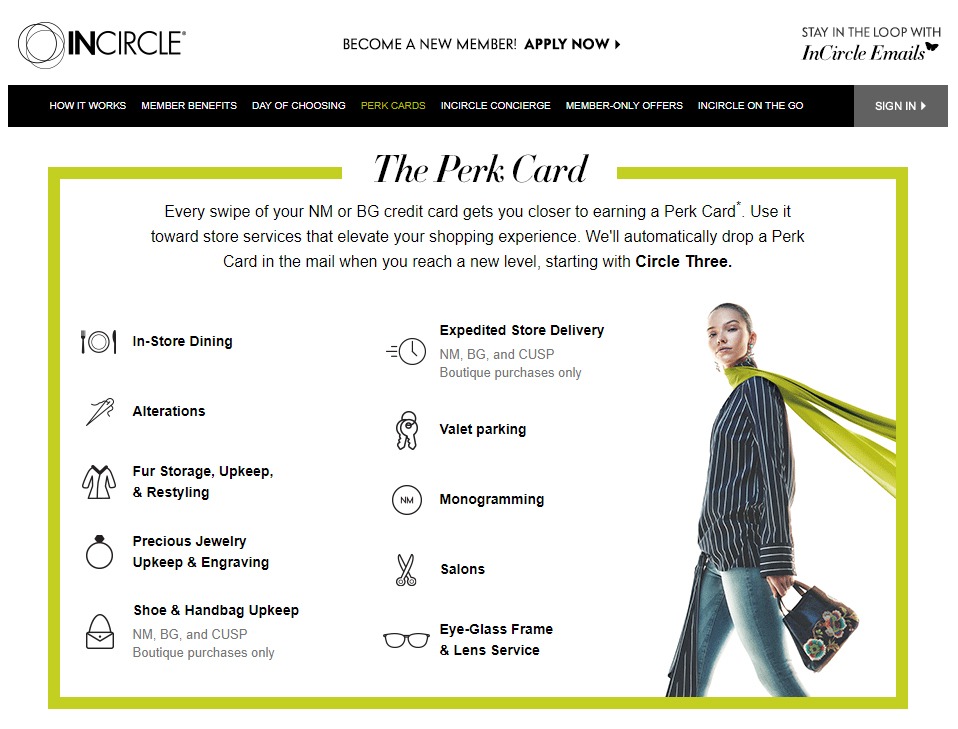 The advantages of umbrella loyalty programs
From a practical standpoint there's one clear reason that companies may lean toward an umbrella program: managing one program is far easier than managing 15 or 20. Others say there are additional advantages, such as giving customers more freedom in the redemption of points.
In an umbrella program that doesn't share its space with unrelated brands, control is maintained, and so is your customer data. In that way it's quite a happy medium.
The disadvantages of umbrella loyalty programs
Every business has its own business structure. Most importantly, the financial value of different activities and rewards will vary, so finding the middle ground takes more time. That's what can make the planning phases of an umbrella loyalty program longer than a one-brand rewards program.
Brand dilution is another risk. If you have a brand that consumers already strongly identify with, you may risk diluting that brand by joining it in with your other brands. You can also risk a misunderstanding if customers don't already know who owns their favorite brand (this may explain why PepsiCo's Tasty Rewards isn't called PepsiCo Rewards). Not knowing isn't necessarily a bad thing, however, it may cause confusion or surprise, so you'll have to make sure communication is spot-on, and ensure that the loyalty program is well-promoted and highly visible to increase participation. Jessica is an expert on all topics related to customer loyalty, helping fashion and retail companies to learn more about their possibilities in CRM and customer retention, so they can launch successful loyalty programs. Fun fact: in her free time, she loves to dance, paint teddy bears, and learn Russian.