Who doesn't enjoy games? Reward-seeking behavior, a natural competitive spirit, and the classic fear of missing out all contribute to the popularity of gamification elements in loyalty programs. Gamified loyalty programs have the amazing ability to keep experience-driven customers engaged for a long time and to build relationships and communities among participants. Gamification encourages customers to interact with your brand more regularly and purchase more frequently while also providing you the opportunity to collect vital customer data. Let's see how gamification elements can enhance engagement with your customers in store and online.

Gamified Loyalty Programs and Their Benefits
Game-like elements and mechanics in a non-game context is the definition that best describes gamified loyalty programs. Due to the demand for enriched customer experiences, the global gamification market is projected to reach $40 billion by 2024. Therefore, spicing up your loyalty program with elements of fun can make it much more effective, significantly improve customer engagement and brand awareness, as well as grow customer lifetime value.
Gamification also adds a more personable touch to your loyalty program, especially helping you target Millennials and Gen Z, who grew up using smart technology. At the same time, this group is said to suffer from a severe lack of attention span, so relying on traditional loyalty features alone most probably will not work for them. Not only is gamification a great way to learn about customers' product references, lifestyle and favorite brands, it can also help you obtain valuable feedback. Plus, it also encourages recurring behavior, incentivizes specific actions, and promotes engagement beyond transactions.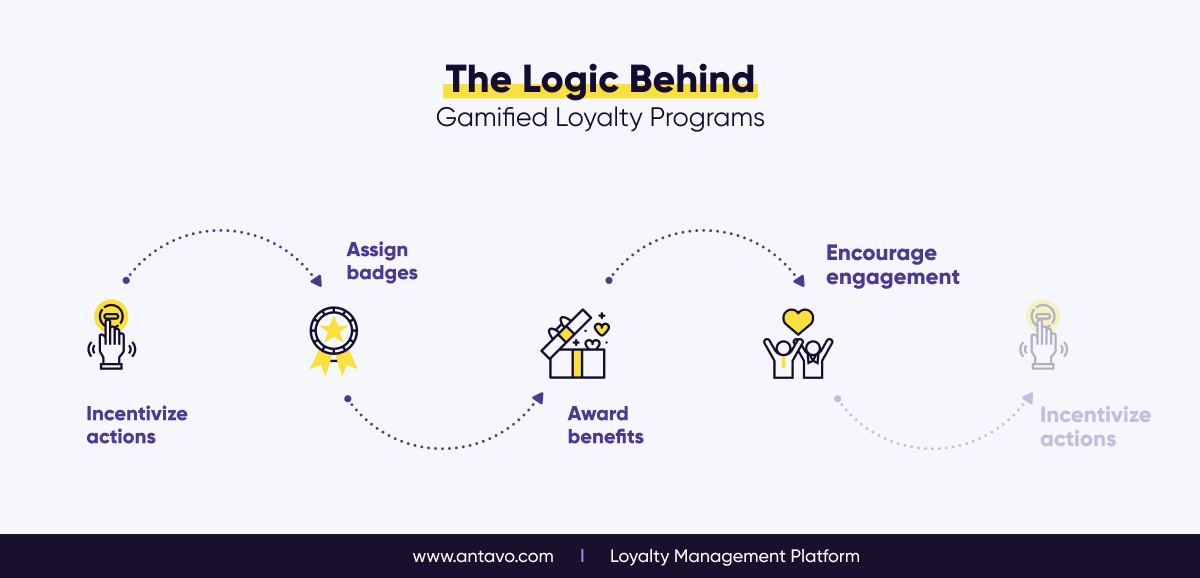 How to Apply Gamification Elements to Your Loyalty Program
When adding gamification elements to your loyalty program, there are a few rules you should consider. First of all, you need to set goals. Answer the question of what you are hoping to achieve—what is the "end game"? Then, you need to know who your customers are and what kind of games they are most likely to engage with so you can tailor your gamified loyalty program to them.
If your core customers check their phones frequently, it is a good idea to make the gamified loyalty program available to them in app form as well. Encourage members to engage in social sharing. You can also create badges and leaderboards, as seeing how others are progressing in the program builds a sense of competition among customers. Immerse them in a likes/dislikes quiz or show them a selection of images so they can select the option that is closest to their hearts. All the information gathered through gamification can then be used for segmentation and better targeting, helping you offer more personalized rewards.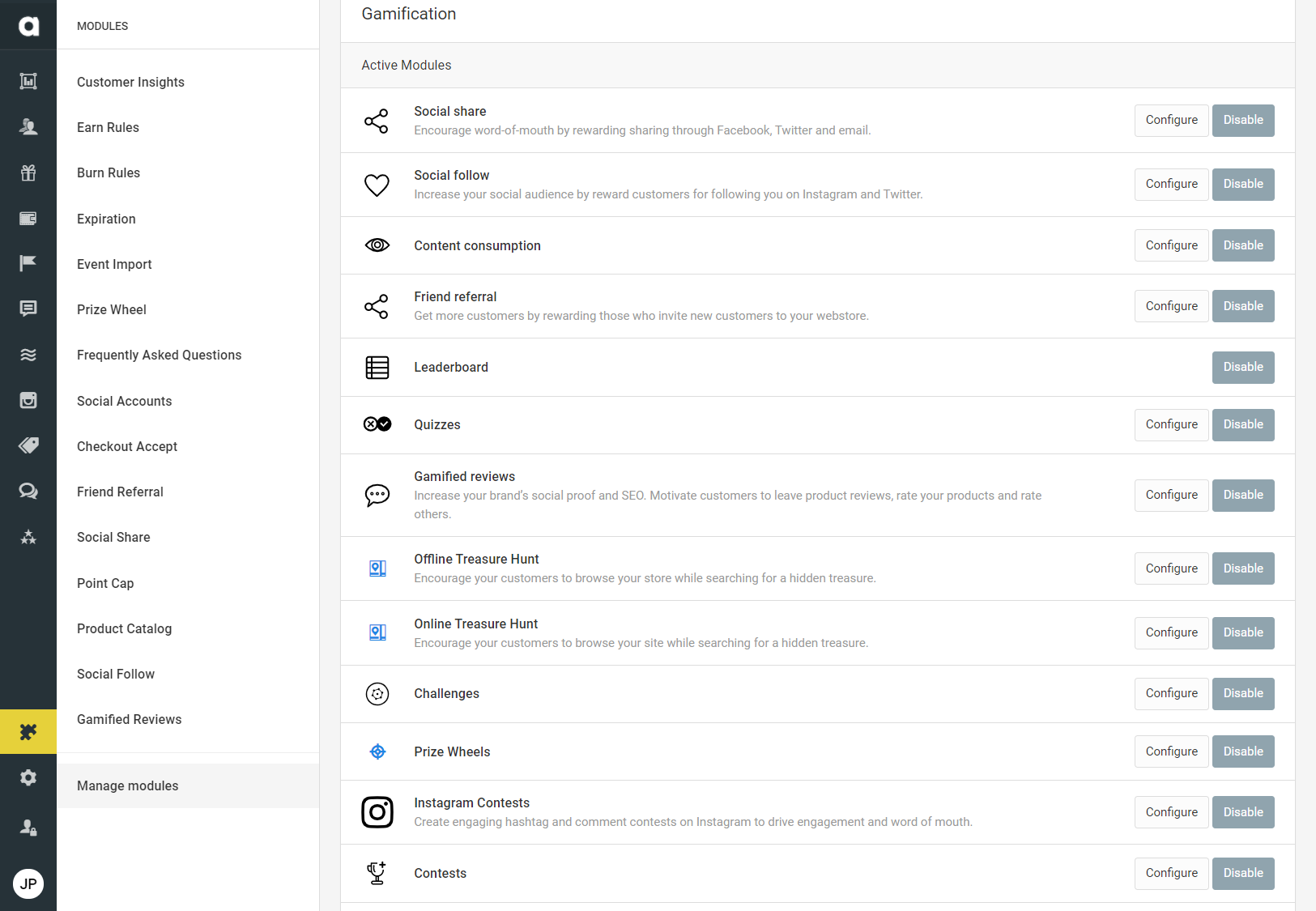 The Best Gamification Features in Loyalty Programs
The significance of both online and offline shopping is growing by the day, especially now, in the pandemic. The sky's the limit when it comes to gamification options that make shopping more fun than ever as customers continue to shop from the comfort of home.
1. Challenges & Badges – Game On!
Drive recurring behavior by giving your customers a sense of accomplishment, for every challenge they complete. Customers can unlock rewards by completing a task or challenge or receive a badge that delivers an extra benefit. Badges are widely-used gamification elements that create the feeling of being skilled, while strengthening the customer's connection with the brand. Because being honored is something we all love, badges are one of the most effective tools available.
Bergzeit, German multichannel mountaineering products retailer, rewards their customers for daily activities. Within their loyalty program, which is called Bergzeit Club, members can earn points by completing sporting challenges thanks to an integration with Strava. In addition to building a like-minded community of hiking enthusiasts, the company also set out to increase brand engagement. Bergzeit not only rewards customers for having an active lifestyle, but also for making repeat purchases, writing product reviews, and inviting friends, too.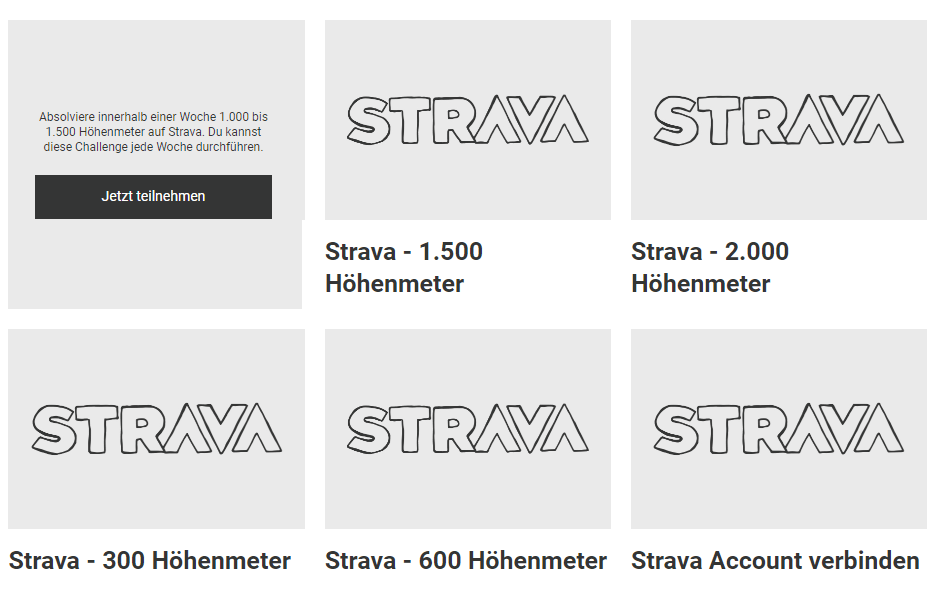 2. Social Interactions – Sharing Is Caring
Nowadays, it is essential for companies to be present on social media in order to strengthen their bond with customers. By giving customers a voice, you can receive valuable feedback, insights and inspiration in return. Customers love exchanging experiences and sharing ideas with each other so, why not harness the power of word-of-mouth? Turn your customers into brand advocates by rewarding them for recommending your products and services to friends, or set up a hashtag contest on Instagram to drive user-generated content.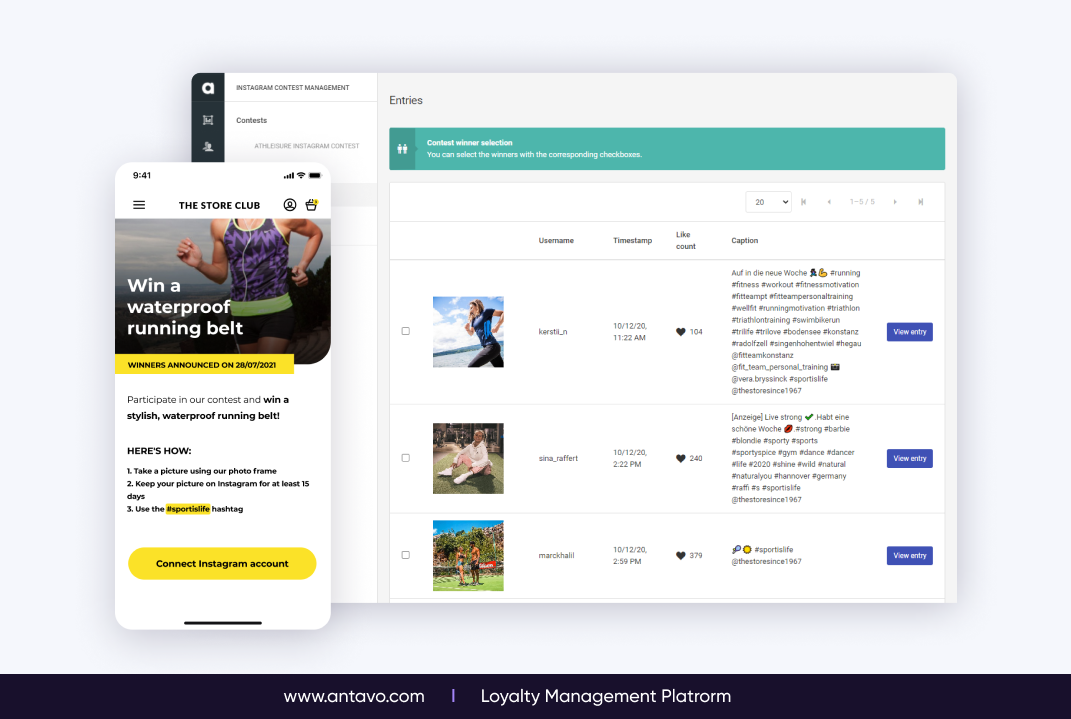 Wanting to highlight body positivity Simply Be, the go-to digital destination for fashionable size 12-32 women, created a loyalty program that rewards customers for who they are and how they interact with the brand. They encourage members to upload pictures of themselves wearing their favorite clothes or unboxing their monthly gift box. The aim of Simply Be's membership program is also to increase purchase frequency and brand loyalty, so they also incorporated Surprise & Delight elements in the program, coupled with contests, social sharing, and friend referrals.

3. Gamified Surveys & Quizzes – Getting to Know Customer Preferences
Customers engage more with content that is fun, which is why surveys and quizzes are a great tool for profiling. Create engaging visual quizzes, show your customers a curated selection of pictures and ask them to choose the one they like best, or let them decide whether they like or dislike the image presented. All of these activities allow you to get to know your customers—and their preferences—better.
Victoria's Secret created an app, called PINK Nation, through which customers received points for signing up for a contest called "Fashion Show Sweeps", where they could also win a trip to the company's fashion show. They receive additional points by playing daily trivia games and sharing on social media. The app also features polls and quizzes, stickers and wallpaper for their members. With the help of their app, Victoria's Secret not only gathers a great deal of customer information but also increases visits to their website.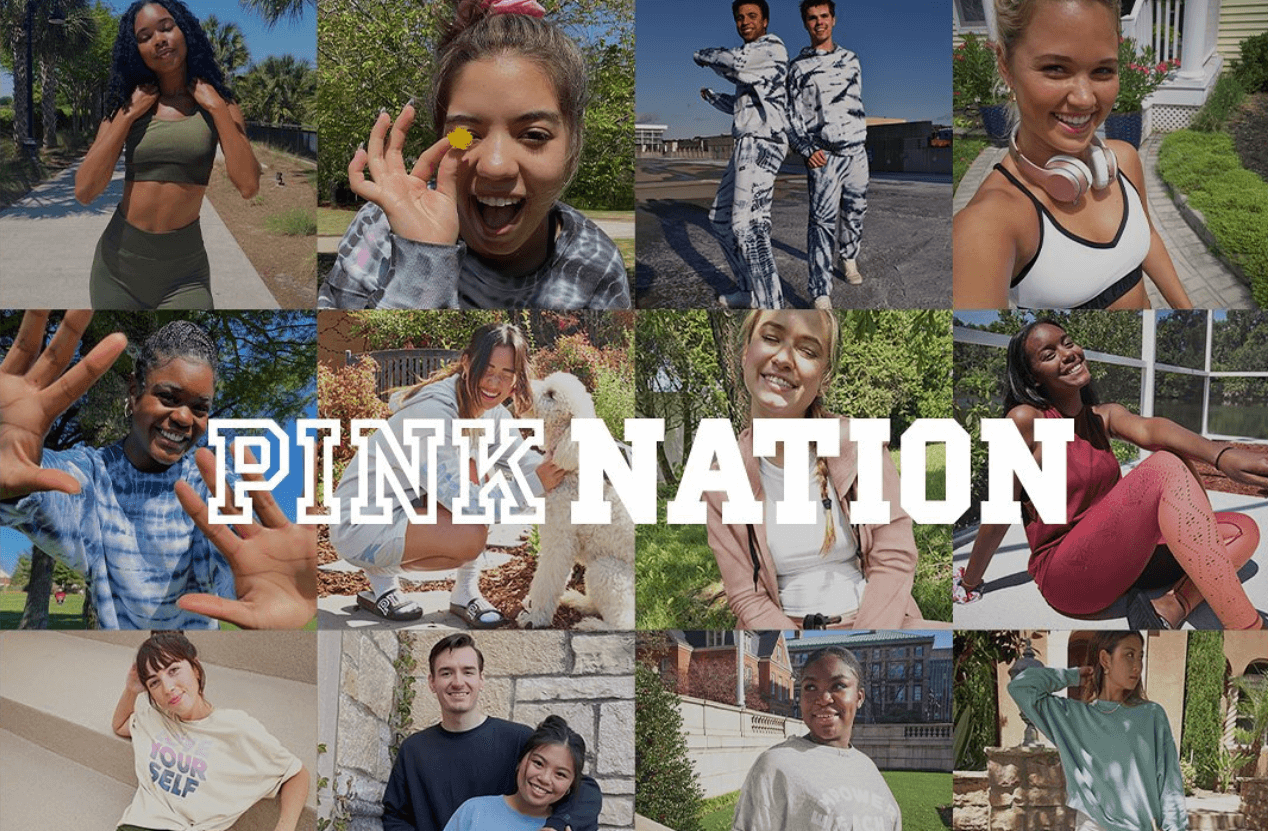 4. Online Treasure Hunt – Get a Clue
Surely, you're familiar with "Where's Waldo?". Make customers feel like kids again as they search for specific items on your website. While exploring your online catalog, looking for the hidden treasure, they may very well come across other products they like. You can even use QR codes to hide clues, like an image or an object, and upon scanning the code a reward is revealed to them.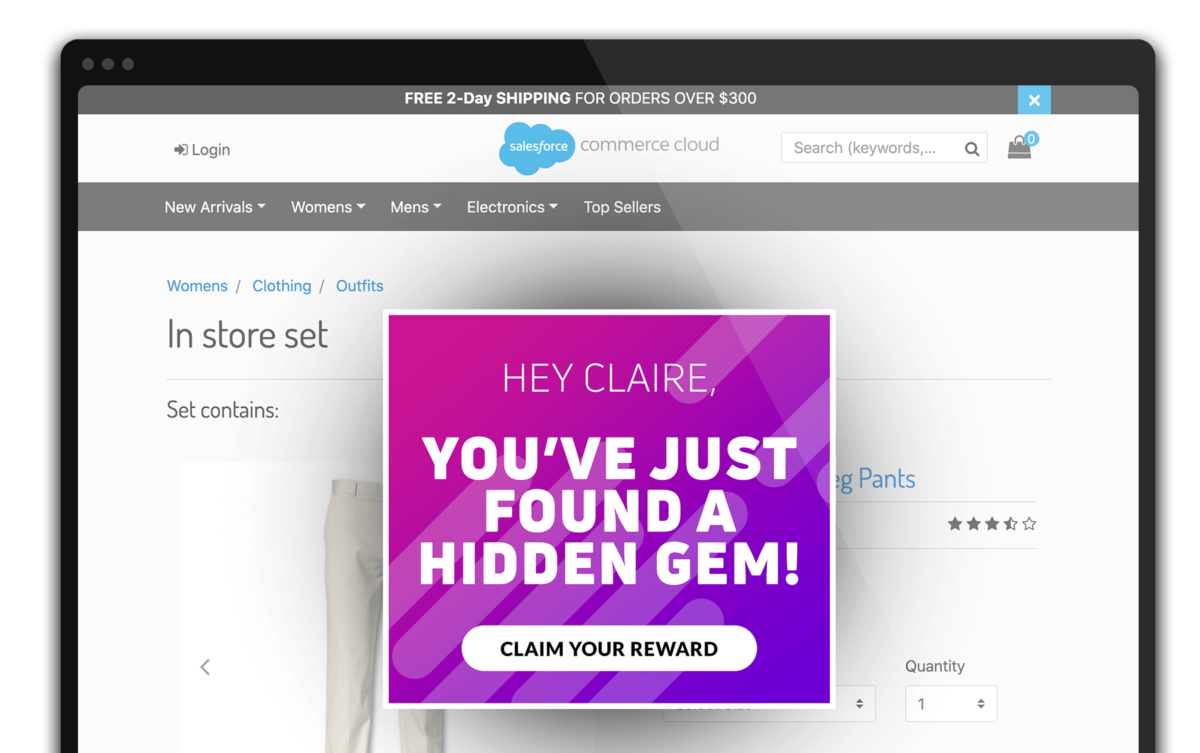 REI, the American outdoor apparel and accessories retailer, once promoted its outdoor clothing and gear by using an augmented reality application that let customers win prizes. The REI "Find Out NYC" app required customers to locate and scan more than 400 REI posters around New York. Once a customer found a poster, they could point their smartphone at it, which would take them to a mobile-optimized page, where they could move their handset around to see a nature scene with outdoor gear scattered around. By tapping on an image of the gear, participants were prompted to enter an online competition to win the gear as a prize.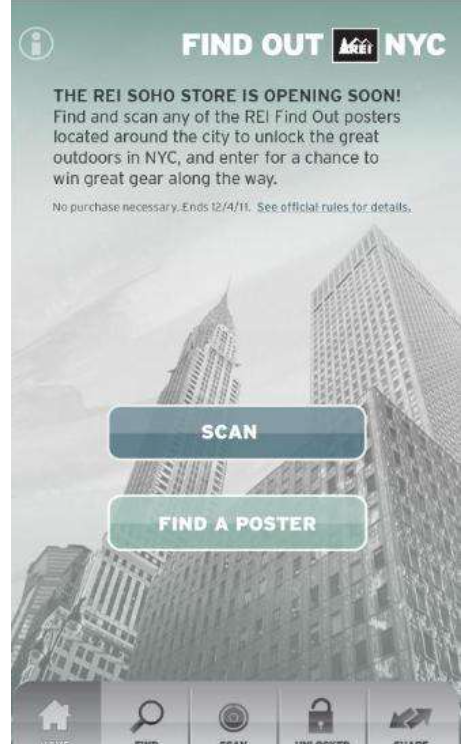 5. Leaderboards – And the Winner Is…
People like keeping score, so leaderboards can be a great way to motivate users to interact with your program more often, spend time competing and gain new rewards. Customers can ascend the ranks by performing actions, such as buying products or leaving reviews, in order to collect points. Leaderboards allow customers to see how they are doing compared to other, competing customers. They are also one of the most effective ways of getting users to engage with each other, helping companies build communities of customers with similar preferences and interests.
Started during the pandemic Tmall, the Chinese website for business-to-consumer online retail, launched an avatar game on their app where users can customize their 3D characters and complete daily challenges to earn points. The game also includes a social component: if customers send feedback or write reviews, they can earn better titles and secure a higher position on the leaderboard.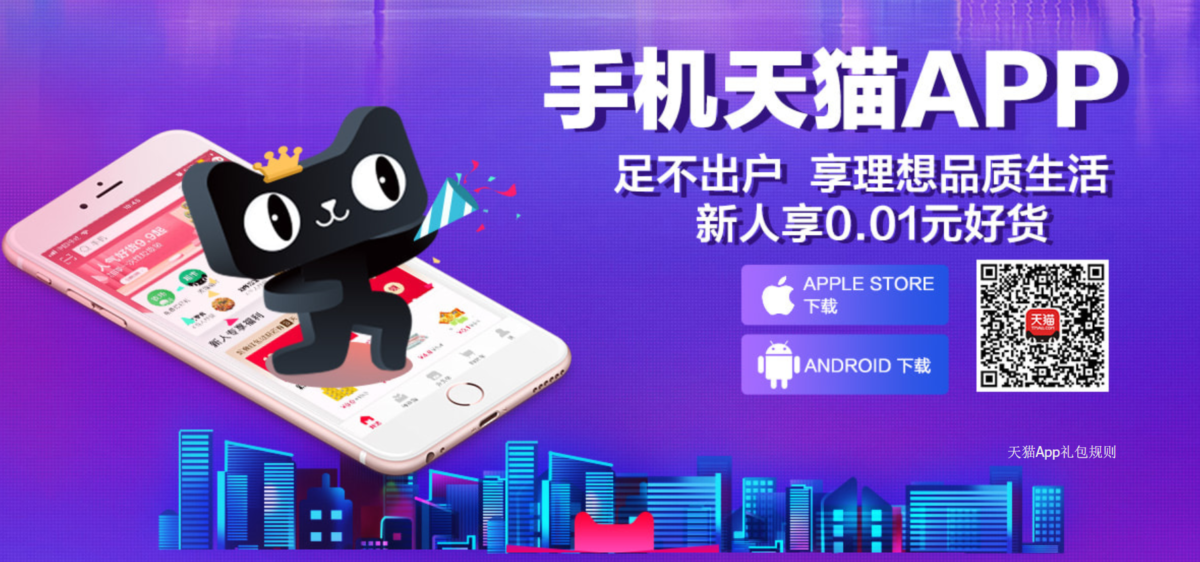 6. Prize wheel – Spin to Win!
Who doesn't enjoy spinning a wheel to earn points or prizes? Following the pandemic, touchless solutions have gained even greater traction. Luckily, prize wheels are ideal for mobile apps and in-store devices. Having an in-store Prize Wheel immediately gets customers' attention and it is a fun, engaging way to build anticipation.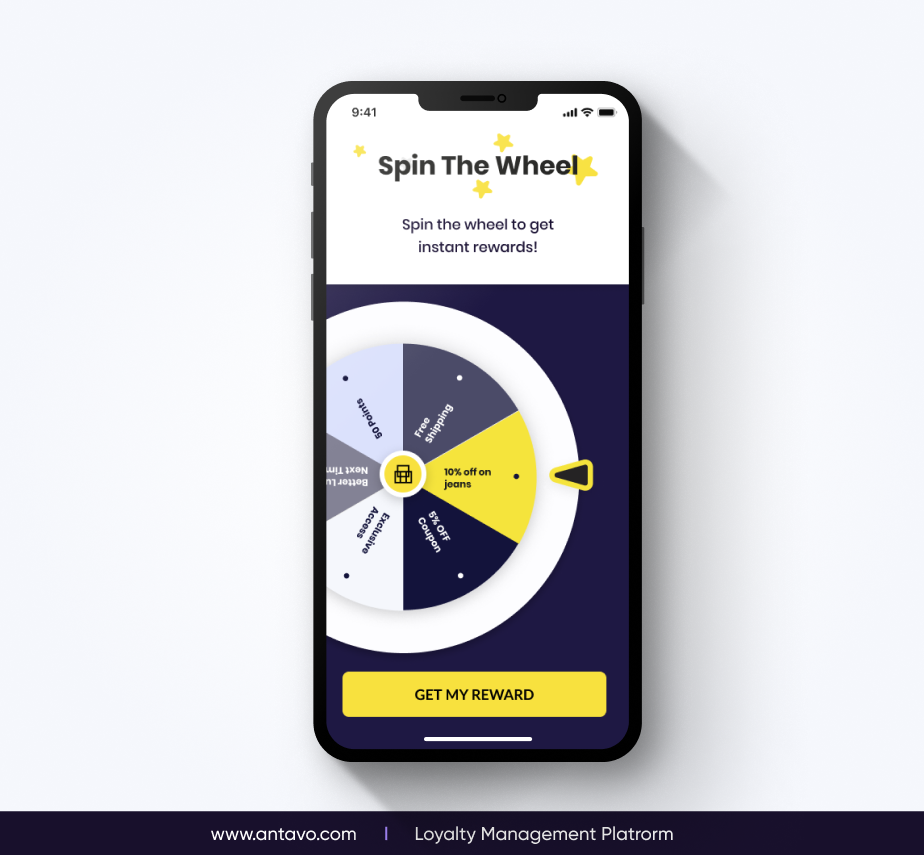 Prize wheels randomize the reward experience and give the experience a thrilling quality. After spinning the wheel and receiving a reward, customers have to enroll in the loyalty program in order to redeem their rewards, which, in turn, allows you to identify them. For example, Shan and Toad, a luxury kidswear shop, implemented this element in their loyalty program. After clicking on the 'Play' button customers are able to win free shipping on purchases, discounts or extra points.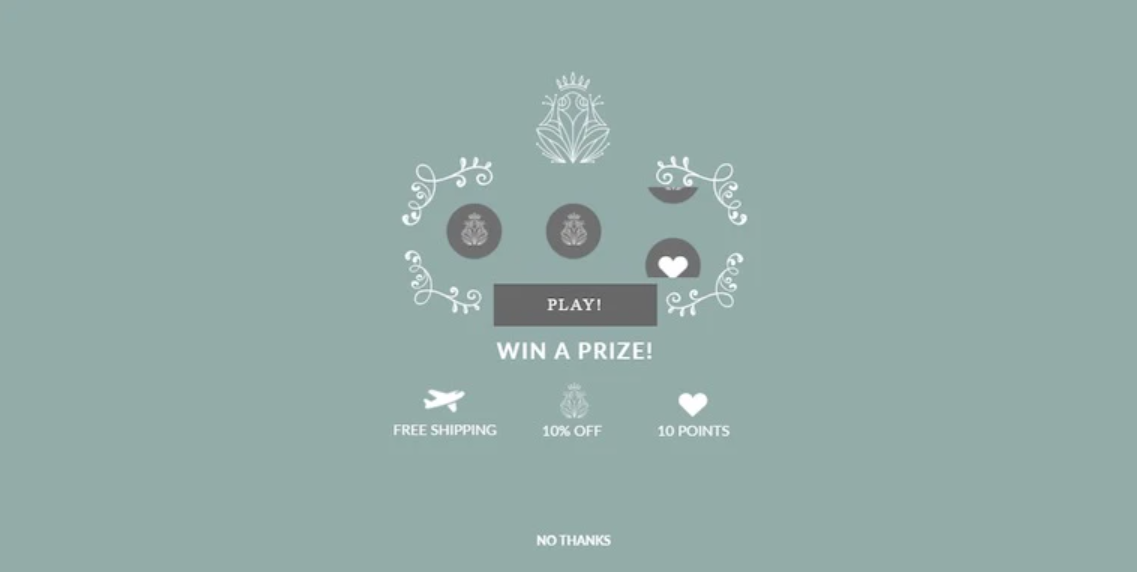 7. Offline Treasure Hunt – In-Store Search Party
Get customers into your stores with the help of a push notification inviting them to a treasure hunt. In a treasure hunt, customers can search for specified products while discovering parts of the store they may have otherwise overlooked. In-store games also tend to increase time spent at the store location and generate more new and returning customers. Consider putting a QR code on the tags or packaging of your most popular products, so when customers scan it with their phone, they'll be directed to a landing page where they'll be offered a reward in exchange for signing up for your loyalty program. Encouraging customers to explore your store increases the likelihood that they'll encounter something they love. Plus, having them interact with your products directly also reduces the chance of them encountering a competitor's offer.
Providing a fun experience can contribute to increasing purchases based on emotional connection, rather than simple needs. By using an App Clip, you allow your customers to quickly access and experience what your app has to offer. NFC technology enables people to use their smartphones to interact with store-exclusive loyalty program features and allows you to connect with your customers more easily.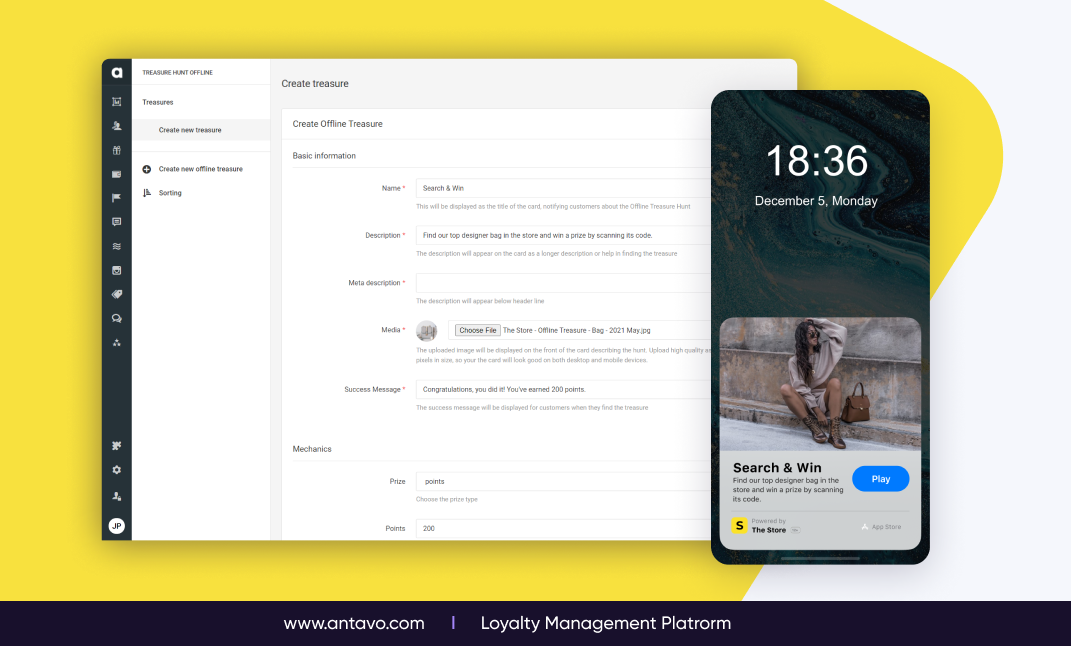 Get Your Head in the Game
The thrill of competition, the excitement of winning and being the best: these characteristics are reasons why adding the right gamification elements to your loyalty program will work wonders to engage customers. Adding gamification to a loyalty program is a smart and exciting way to create a fun, interactive experience for customers. The goal is to encourage customers to interact regularly with the brand and form new habits.
If you are interested in learning more about what Antavo's Loyalty Management Platform has to offer, don't hesitate to book a demo & invite us to your RFP.
And don't forget to download Antavo's Customer Loyalty Report 2022, an in-depth report that showcases dozens of statistics as well as future industry trends to help you navigate the world of next-gen loyalty programs.