The COVID-19 pandemic has severely damaged the retail industry. For months, brick-and-mortar stores saw very little, if any (in case they had to close) traffic. Now with the situation slowly but steadily changing, it's time to ask the question: what can a store do to re-engage their brick-and-mortar customers?
This article not only introduces the most recent customer reality, but goes in-depth about why loyalty driven solutions are more efficient in the current climate than aggressive marketing campaigns.
What's Currently Happening on the Market?
Once COVID-19 finally ceases and the dust settles, a new 'normal' will be introduced; a new 'normal' which entails drastically changed customer and consumer habits.
A key trend will be a switch from impulse shopping to planned purchases. There will be less window shopping, leading to a decrease in demand for retail, ultimately resulting in fewer chances to capture traffic. During the self-quarantine, customers developed a habit called 'Crisis Spend', where they restricted purchases to the essentials. This attitude will linger for some time even after the virus ends, resulting in a general price sensitivity across all industries.
Another noteworthy trend that's the byproduct of social isolation is a larger emphasis on individualism. For instance, there is a significant drop in team sport accessories and clothes, as people have switched to activities they can perform alone, such as yoga or jogging.
Additionally, a large percentage of customers who previously limited their shopping to in-store purchasing have been introduced to online shopping. Naturally, they will not abandon traditional shopping altogether, but rather have adopted a new attitude where they will switch between offline and online channels. This, of course, will put even more pressure on retailers, as they have to live up to the newfound expectations of a customer base who are now used to the convenience of online shopping.
This article was inspired by Antavo's joint webinar with PwC, which goes in-depth about how brick and mortar customers have changed, and how to react in this new era.
New Threats and Challenges Will Emerge
Despite the general negative sentiment, some brick-and-mortars are already experiencing a large influx of new customers. This is most likely due to a phenomenon called 'retail therapy'. Being the direct opposite of 'Crisis Spend', some people are intending to relieve their -pent-up stress by visiting their favorite stores — or discovering new ones.
This presents a unique situation depending on which end of the stick you are on:
1. You're Experiencing Increased Demand
Facing an influx of new customers in your stores might be exciting at first, however, the sudden increase in demand may put a strain on your operation and service quality. Shipping times and product availability are generally impacted all over the world. Furthermore, new customers are a threat to old ones: an unexpected shortage in products or longer lines could potentially turn away customers who have been loyal for years.
It is important to note that this newfound interest is temporary. Without a solid customer experience that would make this 'ad hoc' or nomadic customers stick, they will quickly switch over to a competitor. In short, when experiencing increased demand, your highest priority should be to find a customer retention solution that keeps new customers around, while also compensating loyal customers to prevent them from churning.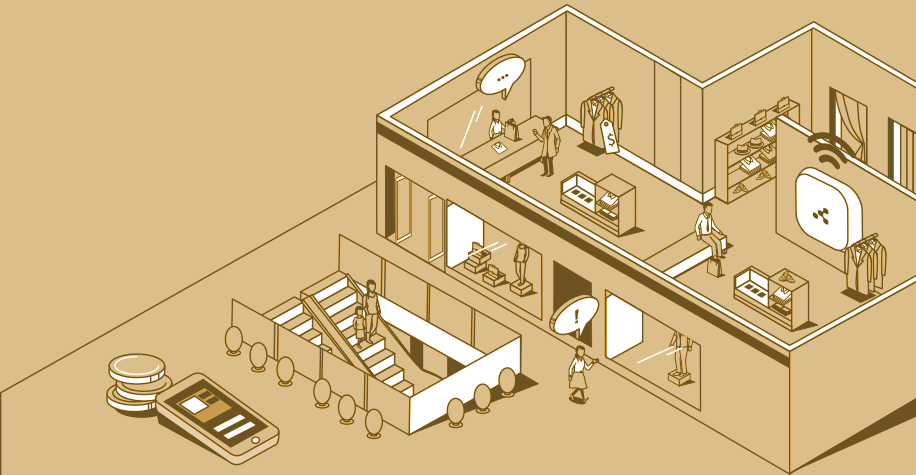 2. You're Experiencing an Outflow of Customers
Upon comparison, suffering from the strain of an increased customer base is still the luckier outcome. Many brick-and-mortars are facing an outflow of customers, as they had to close their stores, lacked or misaligned the online channel during the crisis, or just couldn't keep buyers interested. As aforementioned, even those customers who stick usually have a reduced basked size.
Such companies are urged to reinvent their marketing strategy to bring back customers to the stores. New offers, campaigns and rewards programs are ideal methods to rekindle a lost interest, or just to incentivize people to pay a visit.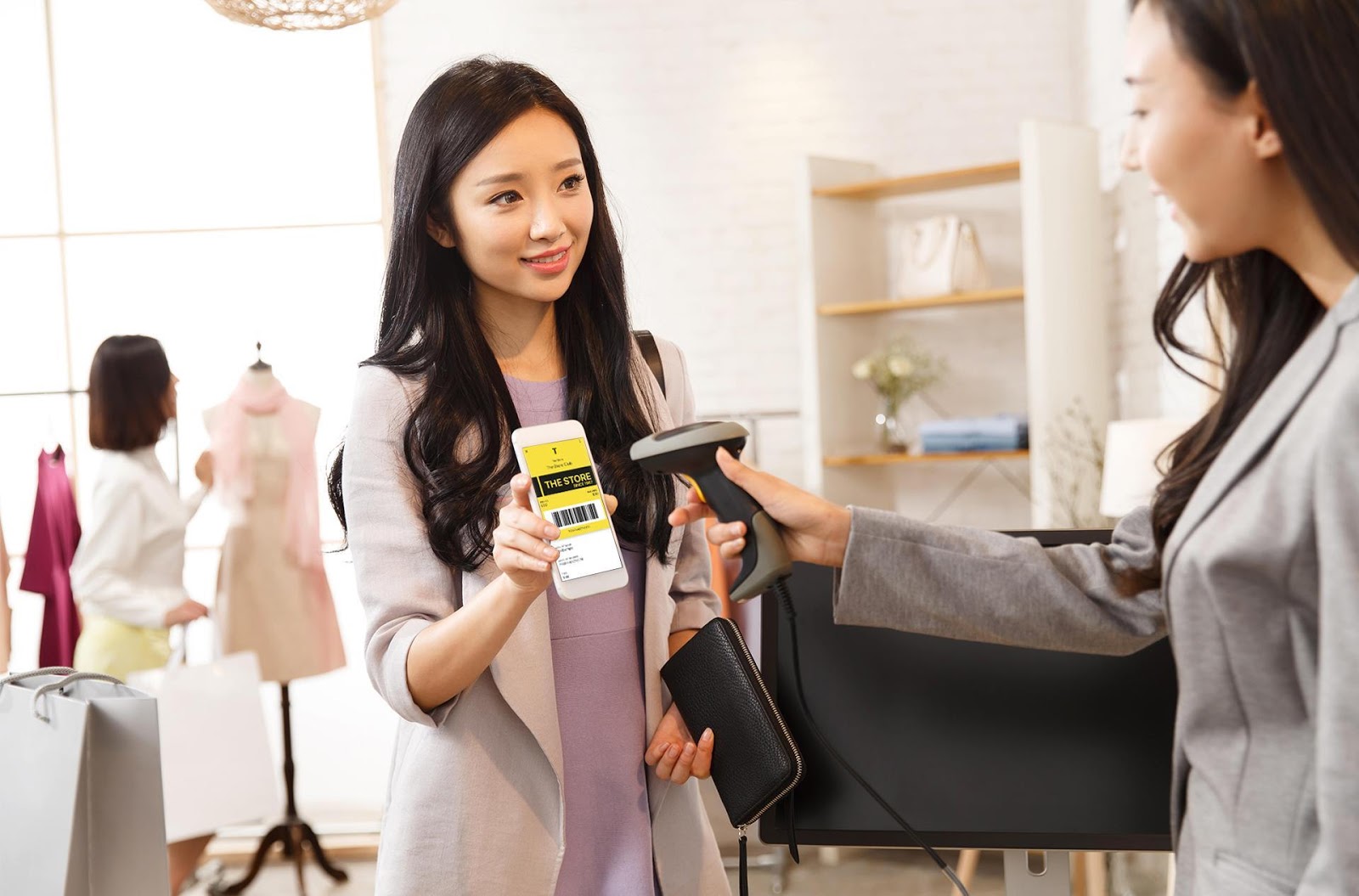 Searching for a More Effective Solution
When faced with such challenges, retailers usually react either by pushing for stronger customer acquisition or trying to improve customer conversion. Focusing on an expensive promotional policy and realigning your channels to attract more customers is a valid approach, however, when done too aggressively, they can hurt the financial health of your company.
It is also worth mentioning that discounts and other financial benefits are becoming less and less effective. Modern customers — especially brick-and-mortar customers — are looking for memorable shopping experiences, not just coupons. So instead of engaging in the price war, consider introducing a better incentive system that could drive a wide variety of business KPIs, not just demand.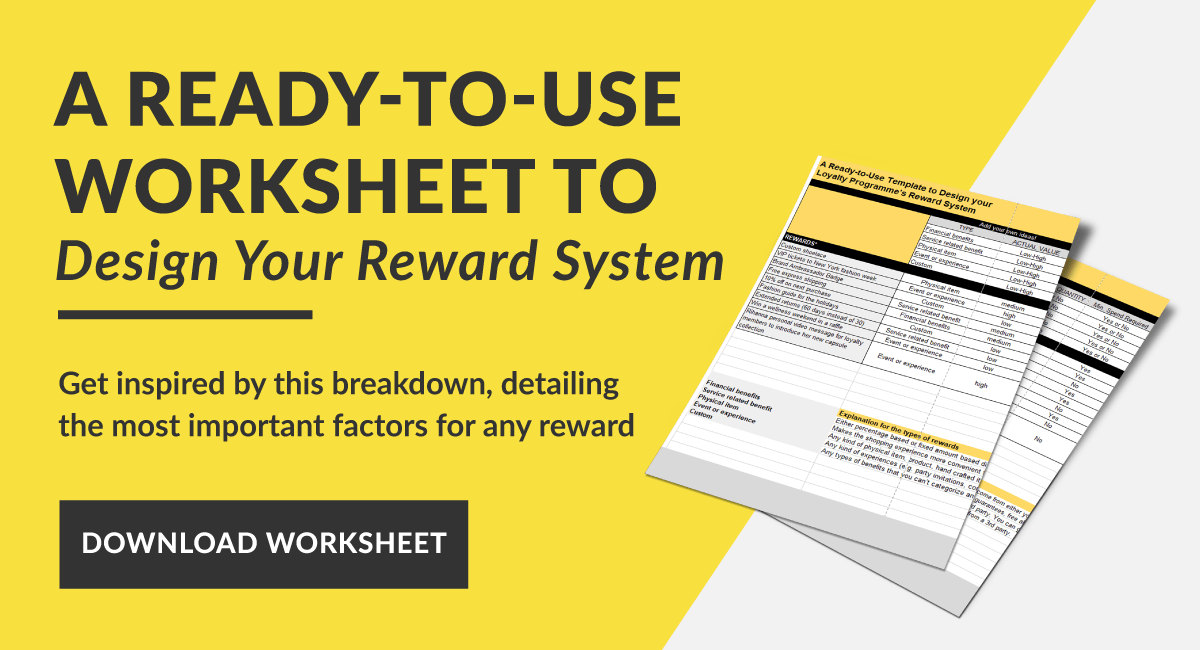 Driving Business KPIs With a Loyalty Driven Solution
Loyalty programs are great customer retention tools. If designed and executed well, they can help you overcome the aforementioned challenges — no matter which group you belong to — as well as differentiate your company in a crowded market. In the long run, loyalty programs also lead to a higher customer lifetime value. Here are a few reasons why:
Offering coupons as loyalty incentives are more cost-effective than standard discounts, as their redemption requires an initial engagement

With a loyalty program, customer acquisition is less expensive

The perceived value of a reward is always more than the actual cost, therefore customers are more motivated to participate

Through rewards, you can win back customers with almost no additional expense

Loyalty programs influence customer behavior and drive higher traffic through the increase in engagement

The program becomes an additional touchpoint itself, incentivizing customers to return

Loyalty programs also act as a platform to

collect additional customer data

, effectively boosting the accuracy of all other commercial actions

The Shifting Role of Loyalty Programs
It is worth highlighting that traditional loyalty programs have undergone a drastic evolution in the past few years to meet the expectations of the modern customer. In the past, card-based reward programs were very generic and similar. They had limited functionalities requiring customers to jump through many hoops in order to redeem their rewards.
Nowadays loyalty programs are much more flexible and customizable, acting as engagement hubs that help to activate your customer base. They have multiple functionalities that are built on top of each other. For example:
They inspire customers to join and share information about themselves by completing their profile to earn a welcome bonus

Loyalty programs are a way to incentivize repeat purchase

Customer are also encouraged to contribute positive word-of-mouth through

social media contests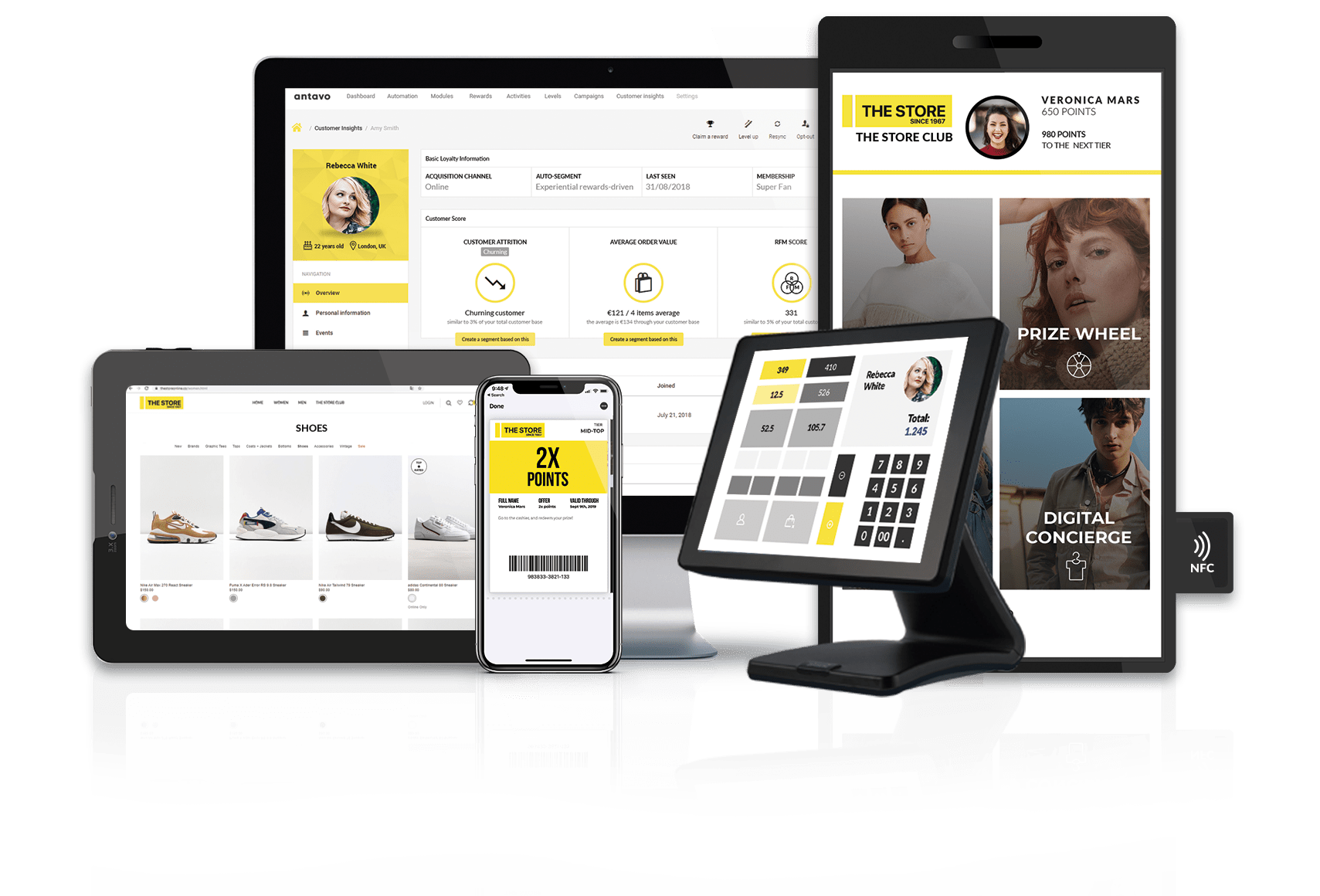 The Time to Act is Now
If you're a retailer intending to attract both new and old brick-and-mortar customers, then you have to act swiftly. At the moment, customers are more open to new things, increasing their likelihood of giving a loyalty program or a new app a chance.
Across the board, acceptance towards various channels — in-store, online and mobile — have grown, therefore you can extend your reach with an omnichannel approach even more. Additionally, personalization is becoming more important than ever, but it is only possible if you know how to collect data in an in-store environment.
If you miss out on implementing a loyalty solution in time, you risk:
Losing valuable insight in a rapidly evolving environment

Spending money on channels that don't reach their full potential

Being less successful across mass-oriented commercial levels
Become a Disruptor of the Post-COVID-19 World
Following the global crisis, the retail industry will never return to the way it was. Instead, a new 'normal' will be created by brands who seize this opportunity and establish an emotional bond with their customers.
If you're interested in forging such a bond with your customers in a budget-savvy manner, check out our ebook about budget planning for loyalty programs. As always, our experts are ready to tackle any questions you have, so feel free to contact us.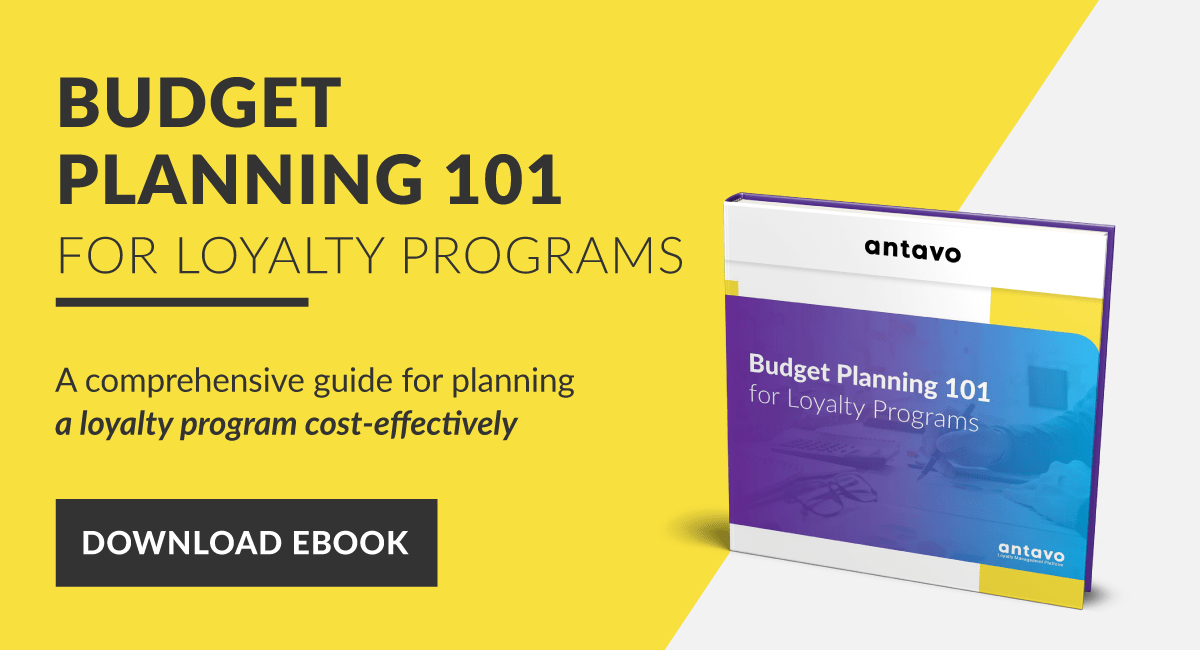 Tamas is a Senior Loyalty Program Specialist at Antavo and a Certified Loyalty Marketing Professional - CLMP. Tamas is known for having a keen eye for loyalty and customer retention research and trends. Tamas is also a true gamer at heart and has an impressive collection of cyberpunk books.