Get your shopping bags ready: Black Friday 2019 is at the door, and this year it's going to be bigger than ever! 
However, companies are in an unenviable position of having to compete against retail giants, such as Walmart and Amazon. Even though customers love the idea of businesses outbidding each other with bigger and bigger discounts — as it means they get to save more at the end of the day — this practice might cut deep into your profit margin. 
To help retailers even the odds and stay relevant without huge markdowns, I collected some of the best practices to attract people's attention during Black Friday and keep them through the next year. 
Top Black Friday 2019 Predictions
Signaling the arrival of the peak season, the famous shopping holiday will take place on November 29. In other words, less than a month away from Christmas! Online publications predict the briefer interval between the holidays will unleash a huge shopping frenzy. 
Speaking of consumerism, there's a new trend on the horizon: Black Friday, Small Business Saturday, Cyber Monday, Green Monday, Super Saturday… We're getting to the point where every day between Thanksgiving and Christmas is a dedicated shopping holiday. With the right marketing strategy, you can ride the wave and break a profit each week.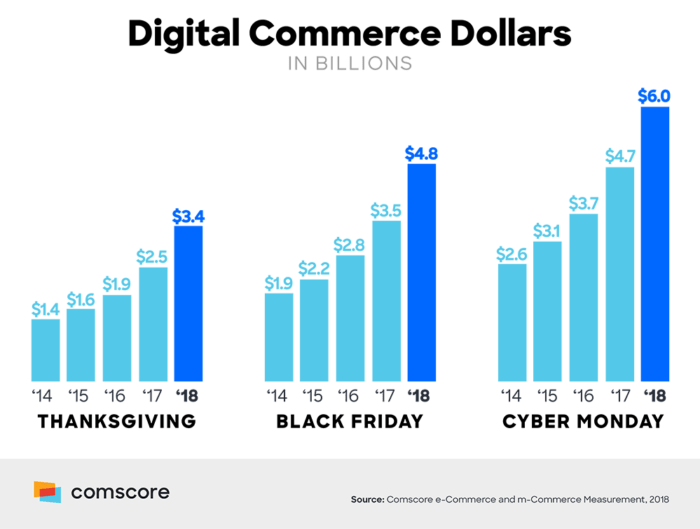 On the downside, customer attention is slowly shifting towards online shopping. Yes, brick-and-mortar stores are still going strong, as both Millennials and Gen X-ers are inclined to a shopping spree during Black Friday. 
However, the National Retail Federation also pointed out that, in previous years, 58 million Americans decided to shop online, while only 51 million shoppers were willing to shop at physical stores.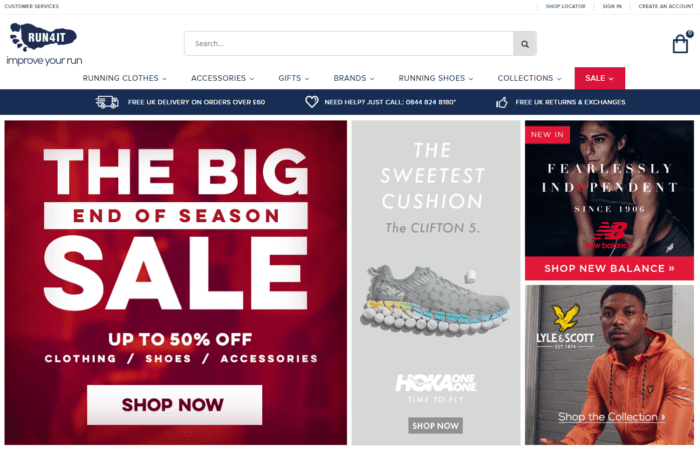 In short, the shopping rush will be huge, but you need to be on top of your game if you wish to stay afloat, especially if you are a retailer with a physical store.
1. Get Ahead of the Curve
Don't get fooled by the name. The Black Friday 2019 celebration starts long before the exact calendar date. Retail big-shots often start massive markdowns days in advance of Friday as a warm-up (and to swoop down on impatient customers).
Whether or not you wish to play along, it's highly recommended to start the advertising campaign early. Gear all your communication towards personalization; send out newsletters and emails featuring product recommendations that are relevant to the recipient.
Being an early bird is also vital if you launched a loyalty program right before Black Friday. You should make people aware of the rewards and benefits so they have the time to get properly excited.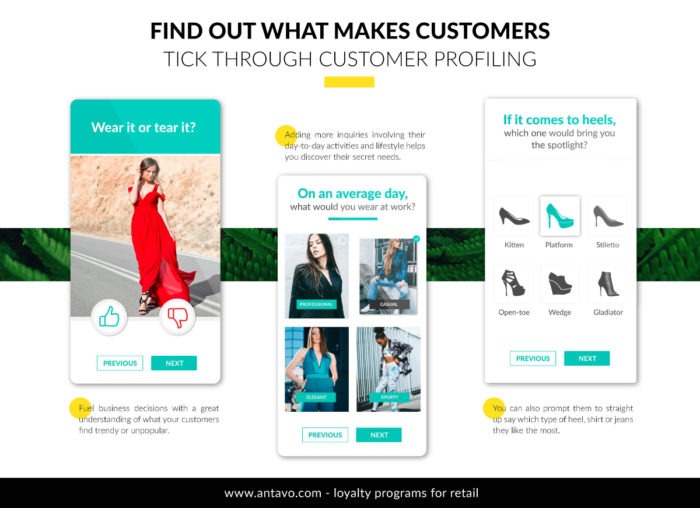 2. 
Draw in Customers With a Novelty
If you wish to increase footfall for your brick-and-mortar store, you need some eye-candy that catches people's attention on the street. In the past, shop owners used neon signs and inflatable figures, but this day and age, you'll need something more engaging.
If you've been following the latest trends in experiential marketing, then the fact that interactive kiosks are absolutely killing it is nothing new to you. Just look at Social Swipe; their campaign went viral for a reason:
Social Swipe's success lies in involvement. Swiping down the credit card triggers an appropriate animation, reinforcing people about the impact of their donation. This gives people instant gratification – a feeling they oftentimes miss when doing charity.
Antavo offers a similar solution to companies who wish to reinvent their in-store experience. In order to help our client, Jimmy Jazz, enroll customers into its loyalty program — also powered by Antavo — we set up large TV screens at the shop window of its Harlem Flagship store and fitted the device with NFC technology. 
The screen constantly looped an awe-inspiring animation, tempting people to touch their phones to the screen. When they do so, the screen changes, congratulating them – which is positive reinforcement. Simultaneously, the NFC tag instantly loads up the loyalty program enrollment page to the user's phone.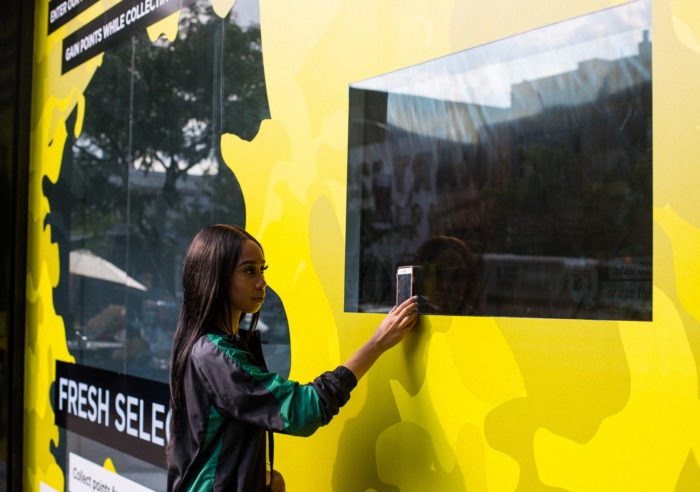 3. Immerse People in the Experience
If Black Friday were a battlefield, the cavalry leading the charge would be Millenials. And one thing we can definitely say about them is that they crave experiences more than anything. Make the shopping journey memorable and they'll no doubt return for an encore.
To give you a practical example, take a look at Antavo's Loyalty Experience Kiosk. It's an interactive kiosk for the store that uses NFC technology to provide a futuristic experience for customers. In other words, it combines all the benefits from the previous section.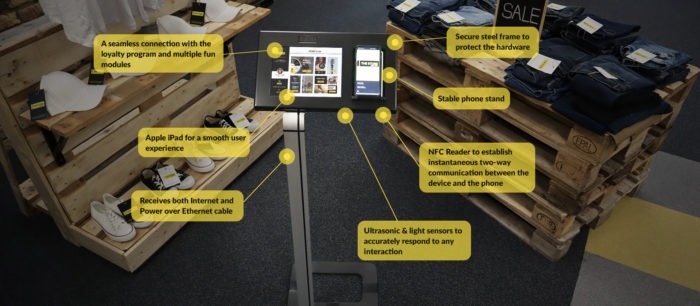 The gist is that people can enroll and log in to their loyalty profile using their phone, but no app or overly long login process is required. Simply placing the phone on the stand is enough.  
Furthermore, the tablet inside the kiosk and the phone remain connected. When people select a product from the digital catalog, it appears on the phone screen; after spinning the prize wheel, the reward pops up on the mobile screen, and it's instantly redeemable at the counter. 
Setting up a Loyalty Experience Kiosk inside the store is more than just a fun distraction. Customers can engage with the gamified features while waiting in line, and the great memories they receive would create an everlasting bond with your brand.
Other features of the Loyalty Experience Kiosk include treasure hunts, sweepstakes, store exclusive rewards, gamified profiling, and personalized product recommendations. Check out this video to see them in action!
4. Play the Long-Term Game With a Loyalty Program
Loyalty programs are excellent customer retention tools that could help you change customer behavior and drive any business goal you want. Launching one takes quite a lot of time though, so start planning long before Black Friday.
One way loyalty programs can boost your Black Friday 2019 marketing strategy is the way the rewards are distributed. With a loyalty system, customers need to make an initial purchase in order to redeem a discount you'd hand out carte blanche otherwise.  
The other driving factor is the reward system. Forget the coupons; shoppers want something meaningful, like tickets to a runway show, a lavish trip on a jet, or two seats for a gourmet dinner. 
Naturally, such high-end rewards would cost a lot of loyalty points, and only the most committed customers would be able to redeem that. But that's the beauty of it: exclusive rewards motivate customers to increase their purchase frequency and basket value, and they'll stay with you even after Black Friday. 
Play long-term: experiential rewards, where Black Friday purchases lay the foundation; however, it's necessary to push the incentives early in your email campaign, curate gift categories, use gamified profiling beforehand, and use the data to surprise them with super relevant offers.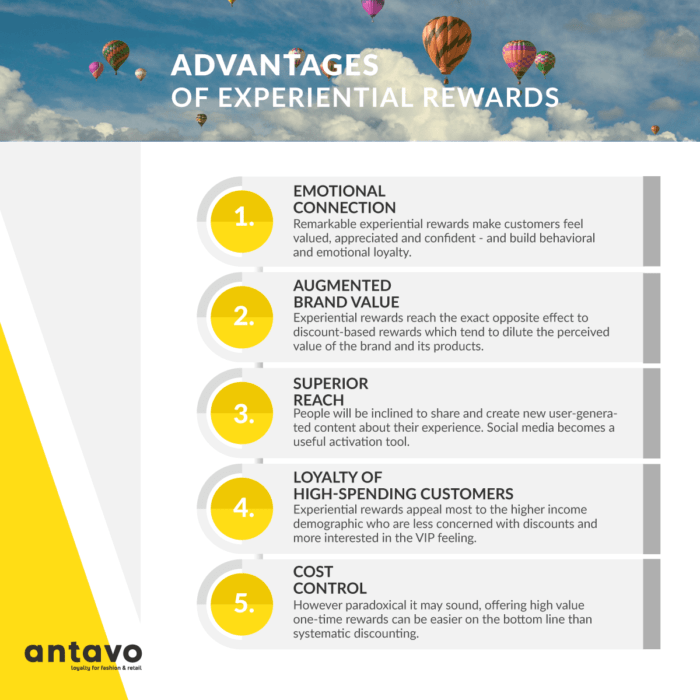 5. Go Omnichannel 
Loyalty programs are capable of connecting offline and online purchases, making the single customer view even more wholesome. In most retail stores, it's the shop assistant's duty to update the loyalty profile after the purchase. 
This doesn't fit the criteria of a seamless omnichannel, especially on Black Friday. Keeping tabs of a customer's loyalty data manually during the holiday season is a nightmare, so spare your staff and invest in a POS device. 
If you've implemented a mobile pass system, then a person's membership card can be stored on their phone. Scanning it with a POS device updates the point balance or redeems any associated reward. It's a lightning-quick and painless process – for both the shop assistant and the customer.
On the topic of speed, if you're running out of time and can't launch a full-fledged loyalty program before Black Friday 2019, then consider opting for Antavo's Mobile Wallet system. It comes with a basic Perks Program and can be launched within a day!
Can't Make It to Black Friday 2019? Get a Headstart for Next Year!
As mentioned earlier, the launch of a loyalty program shouldn't be rushed. In case you're reading this blog a bit late, don't worry. See the glass as half-full: at least you have plenty of time to prepare for Black Friday 2020.
Curious about the technical side of launching a loyalty program? Or wish to learn more about the intricate process of finding the loyalty concept that matches your business needs? Our loyalty experts are more than happy to help you. Contact us directly or check out our case studies for inspiration.