The holiday season is on its merry way. Cue the Christmas music, snowflakes and gift wrap services!
This is the time of year that calls for decorated storefronts and discounts – anything that says, "Come one, come all" to customers, new and old!
And it's actually a great time to strike up some extra cheer with loyalty members (and soon-to-be members), no matter what segment they're in, from low frequency shoppers to brand advocates. The Antavo team is here to show you just how to do that with 7 great (and easy-to-set-up) loyalty marketing campaign ideas, just in time for Black Friday.
1. Encourage loyalty program enrollment.
Let's get this list started with casual customers. These are the customers who haven't committed to joining your loyalty program…yet. While shoppers already have their eyes on your shop, it's a great time to encourage them to enroll. Entice this segment with special offers during the holiday season to get them to sign up, then you'll have everything you need to continue making great offers in Q1 when the sales peak has passed.
Getting casual customers in the program helps you learn more about them. That will help you personalize your offers, raising the chances that casual customers will make their second, third or even fourth purchases. This is where your specific goals come in. If you aim to drive second purchases during the holiday season, ensure that loyalty members receive incentives that drive that behavior, e.g. irresistible perks, discounts, freebies with purchase.
But be careful! Don't bombard your customers with too many discounts, because they may lose interest or your products can be perceived as lower-value items. That will make purchases seem less urgent and make the rewards program seem too predictable. So make it your goal to create a lovely little surprise with each and every offer you make.
Pro tip: It's best to A/B test incentives on customer segments. Run your tests on a small subset of customers, so by next Black Friday you'll know exactly which discounts drive the best results in each group.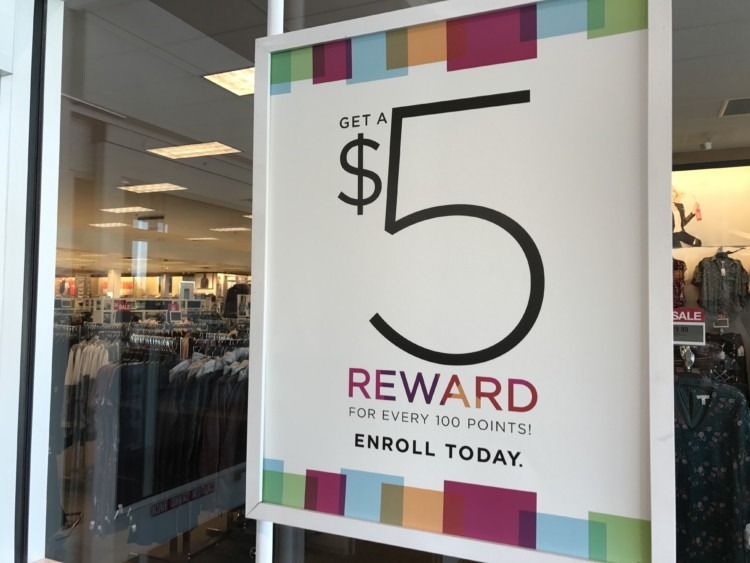 Rack up points on your Black Friday purchases! Find some great loyalty program incentives at Kohl's (save 5% + extra coupons in the mail), and JCPenney (extra 2.5% back on all purchases).
2. Offer holiday first access.
Beauty retailer Sephora is using their loyalty program to offer first access to products during a private shopping event. The holiday season gives you a great opportunity to run double points campaigns to let loyalty members earn points faster than usual, and get closer to a special reward for themselves. Consider using email and SMS communication to put these great incentives on display to rewards program members.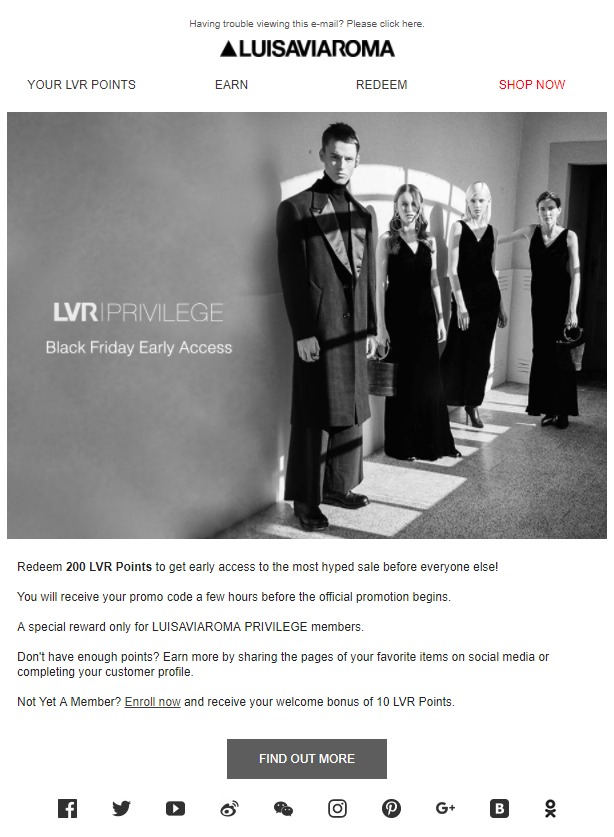 Luxury fashion retailer, LUISAVIAROMA, launched a special "club" for their Black Friday sales. By redeeming 200 points, customers can get into the club, where they will receive Black Friday coupons a few hours before the official promotion starts.
3. Run a bonus points campaign.
Highlight specific products or even reward shoppers who purchase multiple items. If customers can earn more than usual in a program they already love, they'll be thrilled to know it's now easier to get the rewards they've had their eye on. (See? We're always writing about how important rewards are.) If you can promote the rewards that your customers are close to earning in your campaign communication, even better. Keep those rewards front and center.

There's another nice concept at work here, called reciprocity, the social principle that makes customers feel they're getting more than usual for their money. So show how much you appreciate your loyalty members and give them exclusive offers not available outside of the program.
Or… get totally fancy and combine bonus campaigns to target different segments. You can combine the point bonus incentive with an invitation for enrollment for non-members (just like point #1). Alternatively, you can follow Zappos' lead by targeting existing members with a members-only rewards sale, as they did with the campaign below.


Zappos.com ran a triple point campaign for their loyalty members with an expedited shipping experience. Combining extra customer service with point bonus campaigns can make your offer even more tempting.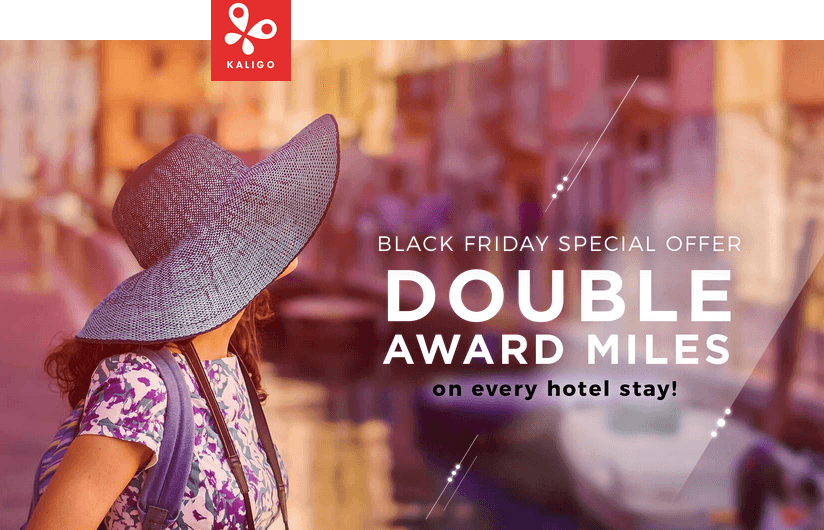 Kaligo is giving away double the award miles on each hotel stay. That means more bang for the customer's buck. But if you try a similar campaign, make sure to highlight the rewards or discounts those extra miles/points can bring! That's the true motivator.
4. Put your rewards on sale, too.
Black Friday is famous for wild discounts, right? Why not offer discounts on rewards within the loyalty program, rather than on products customers can buy? Offer rewards at 10%, 20% or at an even higher discount, making rewards easier to reach than usual. Put that super-fancy limited-edition reward on sale for 1,800 points instead of 2,000… and tell your members all about it!
Special rewards can create more buzz and encourage members to spend more points. So promote those for the holidays!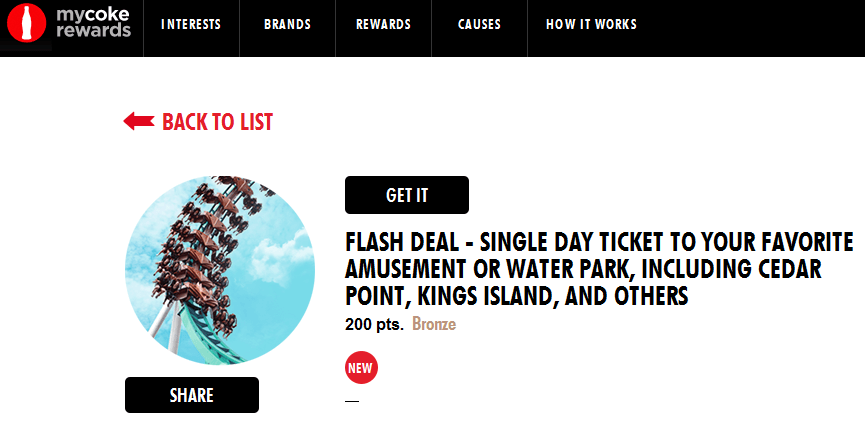 MyCoke Rewards is no longer around, sadly, but the program offered a lot of great rewards, including this "Flash Deal" where they offered Bronze level customers single day tickets to select theme parks. Fun!
5. Run a prize draw, and enter loyalty members automatically.

Organize a prize draw and automatically enter loyalty members who have recently shopped at your store, like UK retail giant John Lewis does. It's a nice gesture to give loyalty members a chance to get something really big and exclusive, besides discounts and early access. Not to mention the news of a prize draw can always help you drive social buzz around the loyalty program and your store.

Organize a prize draw your loyalty members are automatically entered into just by shopping at your store, like UK retail giant John Lewis does.

6. Give members special treatment in your brick-and-mortar stores.

Besides getting more points and rewards, the thing loyalty members appreciate most is special customer service.
Set up a point-of-sale just for loyalty members during the holidays, so they can get their shopping done faster. Provide a members-only hotline where they can get information about your products and stock, and answers to questions like:

Do you still have the product they want?

Which store can they get it at?

Can certain products be pre-ordered?

Do you offer free gift wrapping in your store?
Speaking of gift wrap, why not set up holiday-specific packaging and shipping services for members?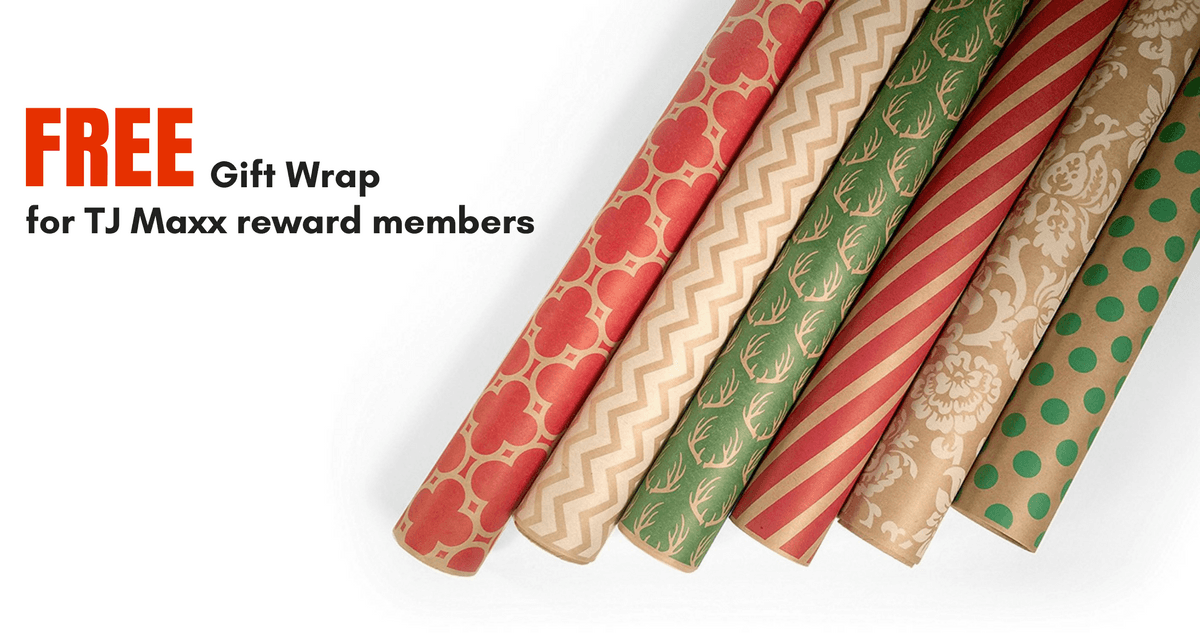 According to Southern Savers, TJ Maxx is offering free holiday gift wrap to TJX Rewards members. Even if wrapping is a perk you give year-round, why not highlight this year's fabulous selection of holiday paper? Consider every aspect of your loyalty program as something you can spice up for the holidays!
7. Reward those who invite their friends to shop.

Loyalty programs can reward current customers for referring friends and family to your store, or even straight to your loyalty program. If you don't have a referral program already in place, the holidays are a great opportunity to introduce this new way to earn points in the loyalty program, to support your growth strategy.

This also works if you don't have a loyalty program yet. Just highlight your current incentives and programs by boosting the reward! Check out how PlushBeds approached referrals for Black Friday, below.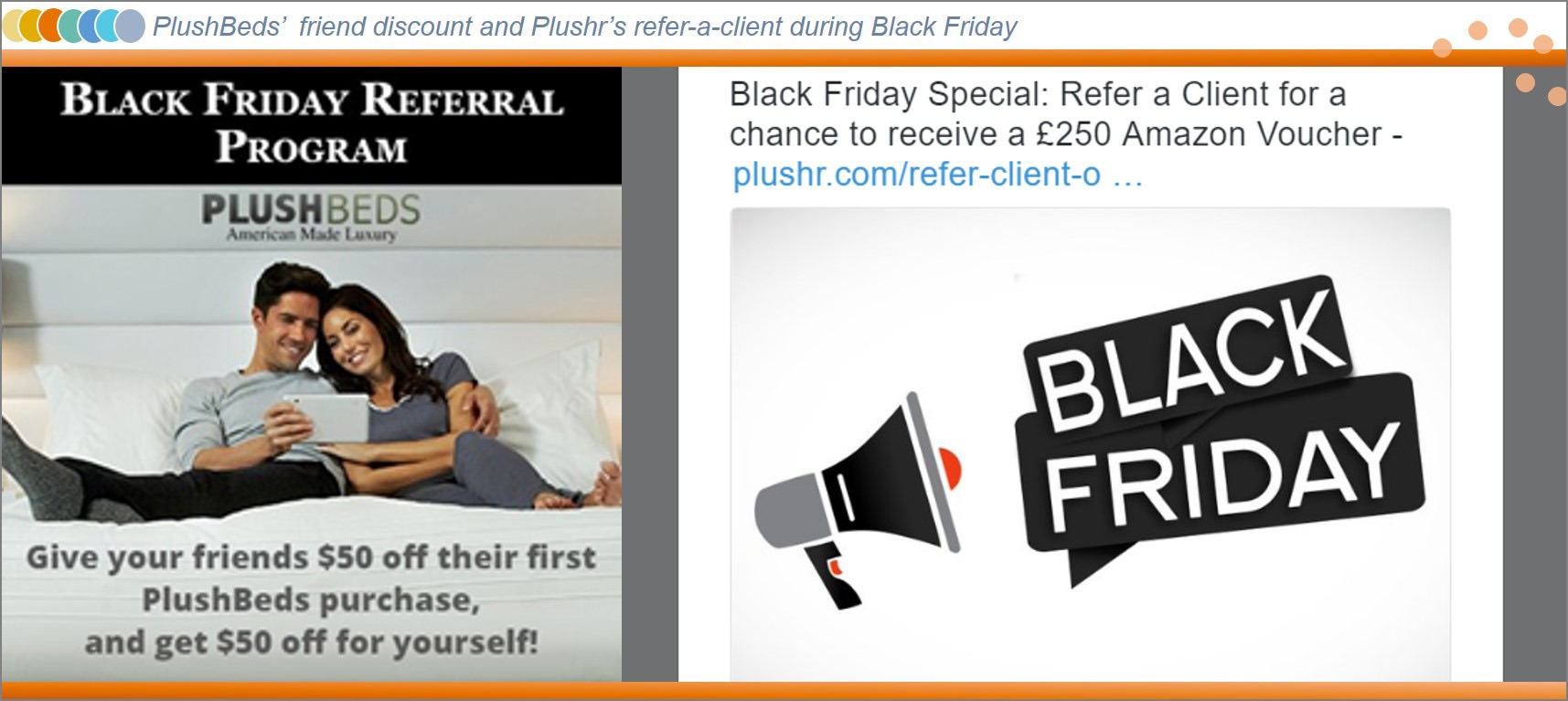 PlushBeds offers additional incentives in their Black Friday referral special. Add a bit extra to the perks you already offer this season.
Conclusion
Dress up your loyalty program for the holidays by approaching every perk, reward and incentive with the holidays in mind. Choose a few actions or products you'd like to highlight for the season based on your current sales goals, then add extra incentives or discounts to make your program performance really shine this season.