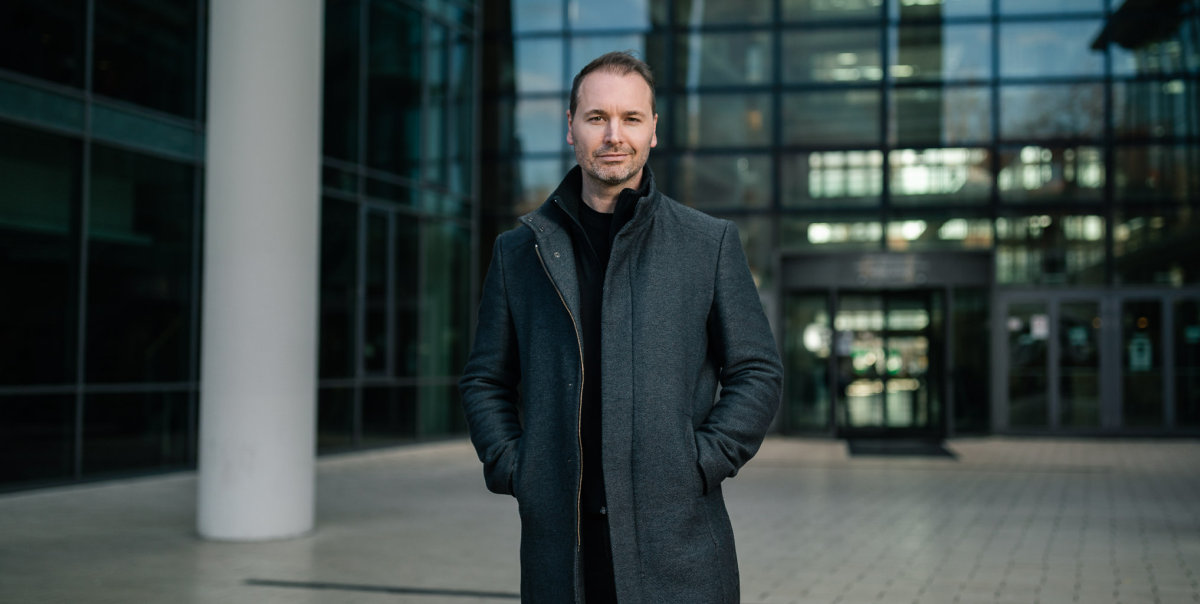 Antavo Announces 3x Revenue Growth in 2021
February 17, 2022
Closing the year 2021, Antavo reveals a 3x YoY run-rate revenue growth rate globally. The loyalty technology company is dedicated to reinforcing its role as an innovating force in the loyalty management market.
2021 proved to be another transformative year for businesses all around the world. Seeking to redefine their customer acquisition and retention strategies, organizations across industries looked for new digital solutions, such as loyalty programs, to help them engage shoppers in a new customer reality.
Amidst the surge of business opportunities, Antavo achieved a 3x YoY run-rate revenue growth rate globally in 2021. Attila Kecsmar, CEO & Co-founder of Antavo, shared his perspective regarding this impressive growth.
"We have closed an incredible year. Businesses have realized that in order to stay competitive, they have to focus on strengthening relationships with their customers. And this is only possible by investing in new and innovative technologies. This market sentiment has contributed to our growth, and the sophisticated and flexible nature of our technology has propelled us ahead of our competitors.
Naturally, we are committed to maintaining this upward trajectory by continuously improving our internal processes. The market is primed to present more growth opportunities in customer retention in the short- and medium-terms as the demand for experience-driven, non-transactional customer relations continues growing."
Throughout 2021, Antavo expanded its portfolio of global, enterprise-grade clients with global logos in QSR, travel, technology, fuel retail and pharmaceuticals. Moreover, the company has entered into a variety of strategic partnerships with industry-leading agencies and platforms, including Acxiom, MullenLowe Profero, Astound Commerce and the Emakina Group, which has since been acquired by EPAM Technologies.
"There's a strong tendency in the market: businesses are turning away from custom solutions developed by agencies or in-house" commented Attila Kecsmar, CEO & Co-founder of Antavo. "Instead, they are turning their attention to specialized technology providers that offer easy-to-manage platforms. And this trend is true in other markets as well—not just in loyalty programs."
Besides providing a next-gen technology to clients, Antavo committed to quarterly product releases since 2018, with events streaming in every quarter since last year.
Antavo published its annual Global Customer Loyalty Report 2022 in December, featuring insight about adoption rates and satisfaction with loyalty programs, performance statistics during Covid-19, as well as upcoming industry trends. This year's report was based on 320+ corporate survey respondents from all regions of the world, data from over 25 million member actions tracked via Antavo's Loyalty Management system, additional insights from PwC, and interviews with respected industry professionals, and serves to bolster decision-making for the C-level marketing community.
About Antavo
Antavo is a pure-play loyalty technology provider that builds comprehensive loyalty programs to foster brand love and change customer behavior for brands, retailers, and shopping malls. With a scalable and holistic loyalty logic, Antavo supercharges the marketing strategy of omnichannel and e-commerce companies, and delivers a next-level shopping experience with best-in-class in-store capabilities. Antavo was listed as a Representative Vendor in Gartner's 2020 Market Guide for Loyalty Management and was included in Forrester's Now Tech: Loyalty Marketing Q4 2020, and Now Tech: Promotions And Offer Management Providers, Q3 2021 reports. As a global company, Antavo empowers clients like BMW, Lagardere, Benetton Group, Jimmy Jazz, Telarus, Luisaviaroma, the N Brown Group and BrewDog. For more information, visit antavo.com.
Media Contacts
Antavo
Eva Bacsi, Marketing Director