'Omnichannel' has been a buzzword in the industry for years, but after the disruptive changes of the COVID-19 pandemic, simply having multiple marketing channels is no longer an advantage, but instead a must-have — especially for retailers. Now that being omnichannel is officially a necessity, what you should be asking is 'How can I make my omnichannel marketing strategy one of a kind?'
There are multiple answers: personalization, customer-centric communication, better user experience… and in this guide, we will showcase how a loyalty program can enhance your existing omnichannel strategy and make it more interesting for the customers using a variety of tools and techniques.

What Is Omnichannel Marketing, and Why Does It Matter So Much?
In essence, omnichannel marketing is the art of seamlessly implementing brand-specific touchpoints across all three major marketing channels — offline, online and mobile.This provides customers with more ways to interact with brands and have an overall positive — and uniform — experience.
With a sound omnichannel strategy, you provide your customers with:
A consistent brand image and messaging

Personalized communications

An enhanced shopping experience based on past interactions

A seamless shopping journey, even when customers hop between various channels
With the recent hyperjump in eCommerce adoption, retailers that are solely focused on their offline channel (no matter how established their brand is) will miss out on a sizable audience. The same goes for online shops that overlook the potential of smartphone-loving generations.
On the bright side, there's solid proof that going omnichannel pays off in the end: according to the 2020 Omnichannel Statistics Report, omnichannel strategies see 287% higher purchase rates and 13% more AOV compared to single-channel marketing strategies.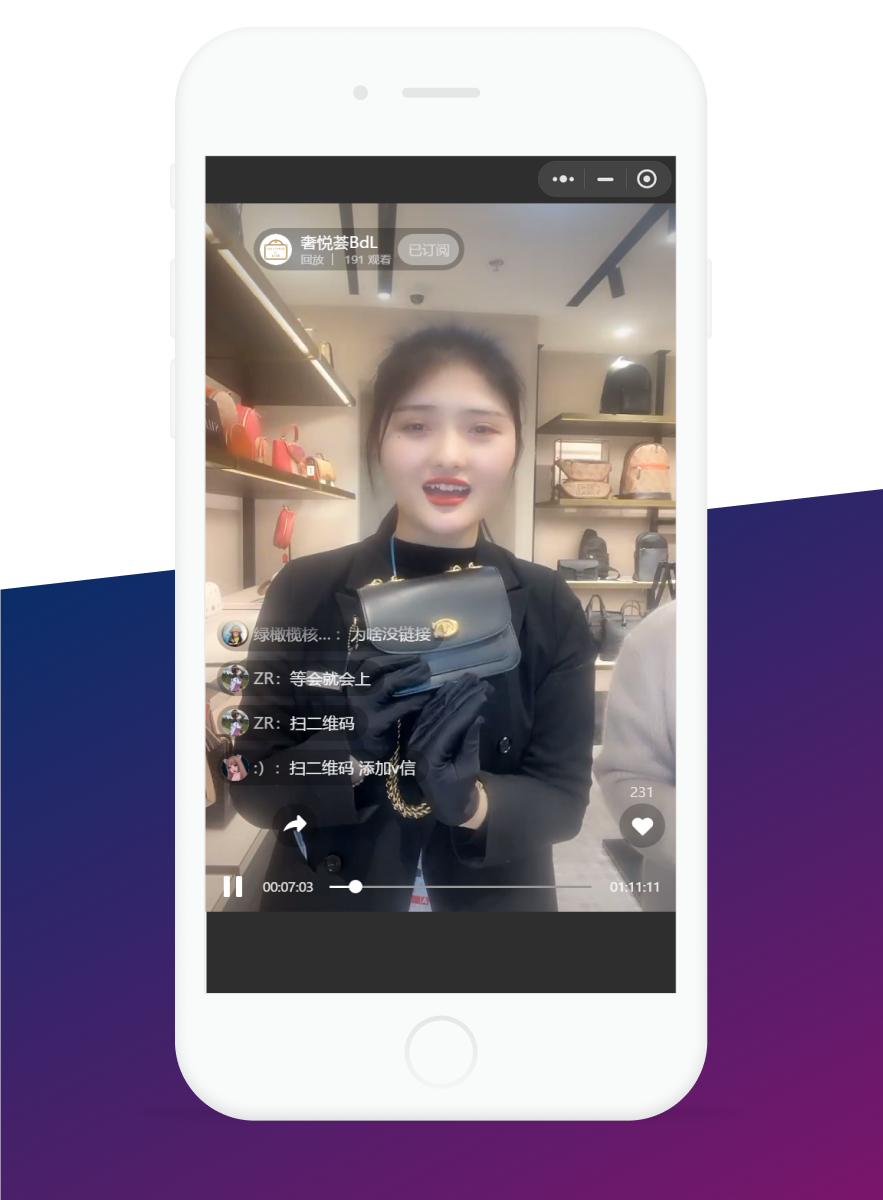 Multi-channel vs Omnichannel Marketing Strategy: What's the Difference?
Bear in mind that establishing a marketing plan for each channel doesn't automatically mean you have an omnichannel marketing strategy. While both strategies are meant to engage customers on more than one channel, multi-channel does so without creating a meaningful link between channels. Omnichannel marketing, on the other hand, aims to create a consistent customer journey where people can hop between channels and still enjoy an optimal experience.
Examples of omnichannel customer journeys:
Using an online or app-based order in a fast-food restaurant, and getting your order without standing in line

Receiving a push notification on your phone from your favorite clothing brand when walking near their store

Enrolling into a loyalty program on your phone, and then conveniently finishing the process online

Accessing your

digital loyalty pass

on mobile to earn points for your in-store purchase and activating virtual coupons during checkout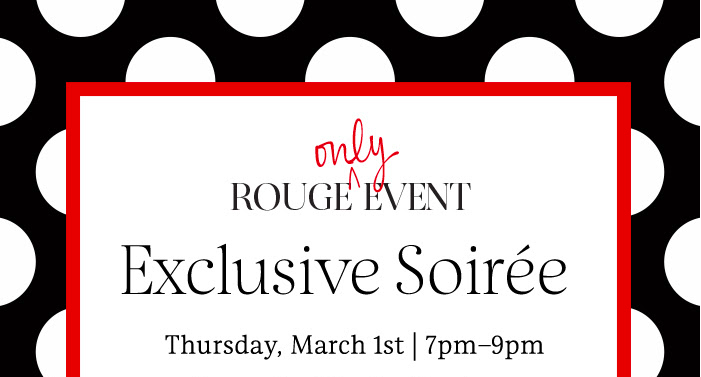 The Benefits of Loyalty Programs for an Omnichannel Marketing Strategy
Building an omnichannel loyalty strategy is a complex process that consists of multiple building blocks. Integrating a loyalty program can be a huge asset in this sense, as it enables you to drive multiple elements of your omnichannel marketing strategy all at once.
Simply having a loyalty program won't automatically give you omnichannel capabilities. Instead, rewards programs improve your existing omnichannel strategy by providing new opportunities to communicate with customers and run events, making the experience more engaging for members.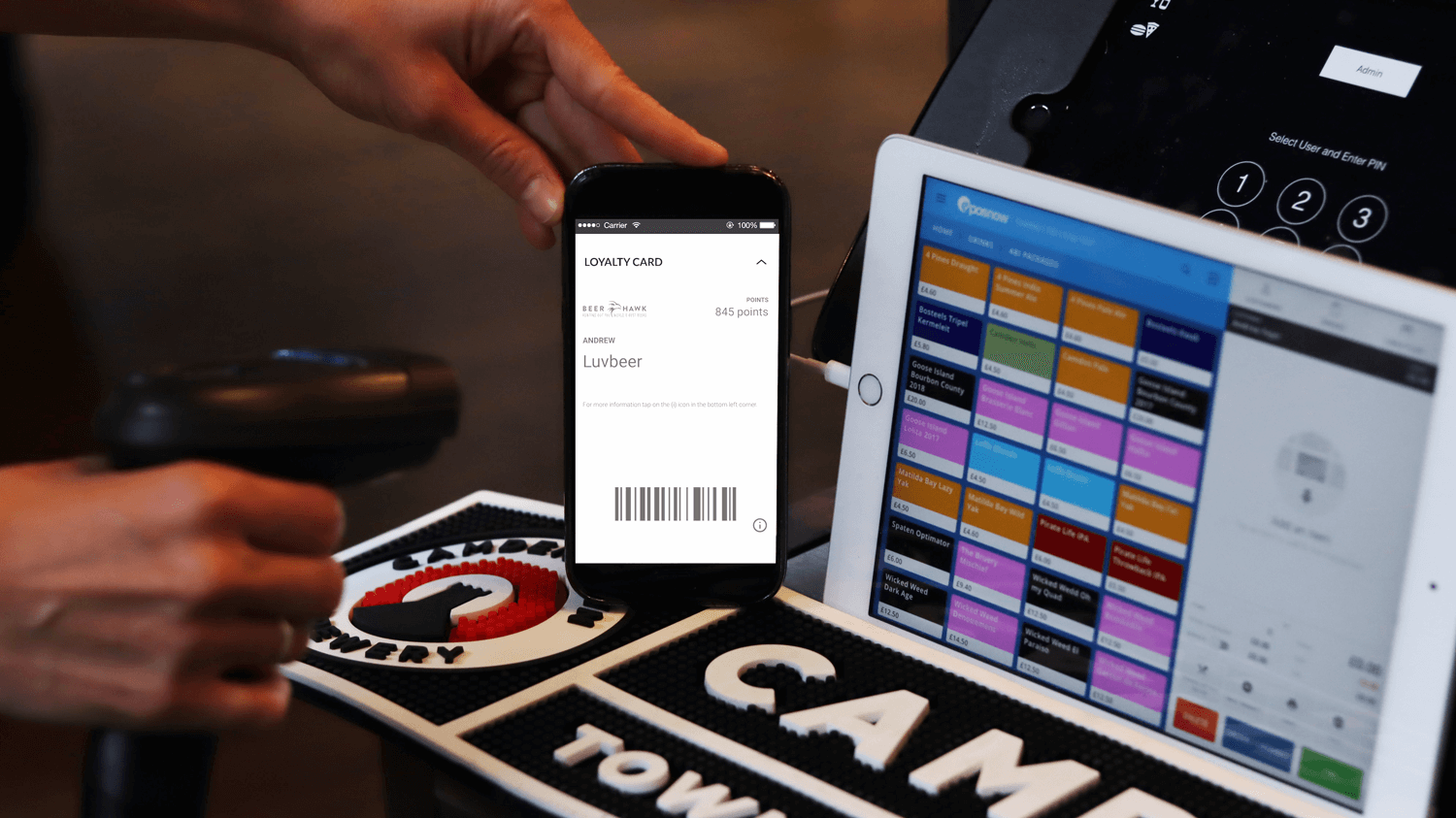 Here are the benefits of running an omnichannel loyalty program:
1. Data-driven Insights
The most obvious benefit of having an omnichannel marketing strategy is that it provides an all-encompassing view of each customer's activity. Unlike multi-channel strategies, which often siloe valuable customer information, an omnichannel strategy gives you the full picture of your customers' shopping habits, including buying frequency, preferred channels, and more.
A loyalty program plays directly into this by incentivizing customers to share their data. For instance, shoppers are more likely to take the extra step and use their loyalty card at the store if they will receive loyalty points for doing so. Using their card means that they will identify themselves and their customer profile will be updated with info about their offline purchase.
Another way loyalty programs contribute to your omnichannel marketing strategy is by incentivizing surveys and quizzes. This form of gamified data collection offers rewards for anyone who fills out these surveys. If there's a tangible benefit for customers, they are more likely to participate and share more information about themselves.
2. Seamless Customer Journeys
From the customer's point of view, the major selling point of omnichannel is that they can make purchases whenever and wherever they want. And with an omnichannel loyalty program, you can extend this convenience to other interactions as well, to create smooth and enticing customer experiences.
With

card-linking technology

, customers are able to assign coupons directly to their card, and automatically activate them when said card is swiped at the counter

Use NFC technology as an

alternative to POS

, where customers can use their phones in an in-store environment to quickly enroll in the program or participate in a variety of gamified activities, such as sweepstakes

Utilize location-based marketing by setting up beacons across the store, which send push notifications about special offers to members near your store who have a loyalty pass on their phone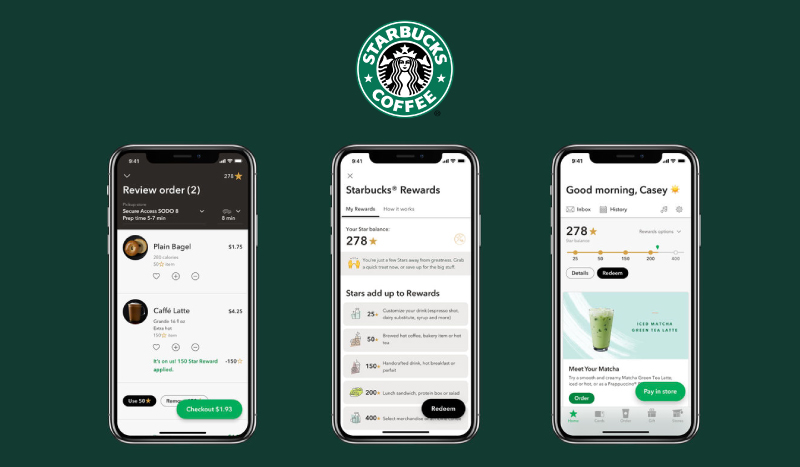 3. Boosted Brand Awareness
Next-gen loyalty programs that utilize gamification and experiential rewards already elevate your brand's presence, but if you add omnichannel to the mix, your marketing message will reach the largest possible audience.
One way to extend your omnichannel marketing strategy with a loyalty program is to organize hashtag or Instagram contests, where participants can win a large sum of loyalty points or get access to high-tier benefits. Or organize in-store community events where top-spending members can mingle with their favorite brand influencers.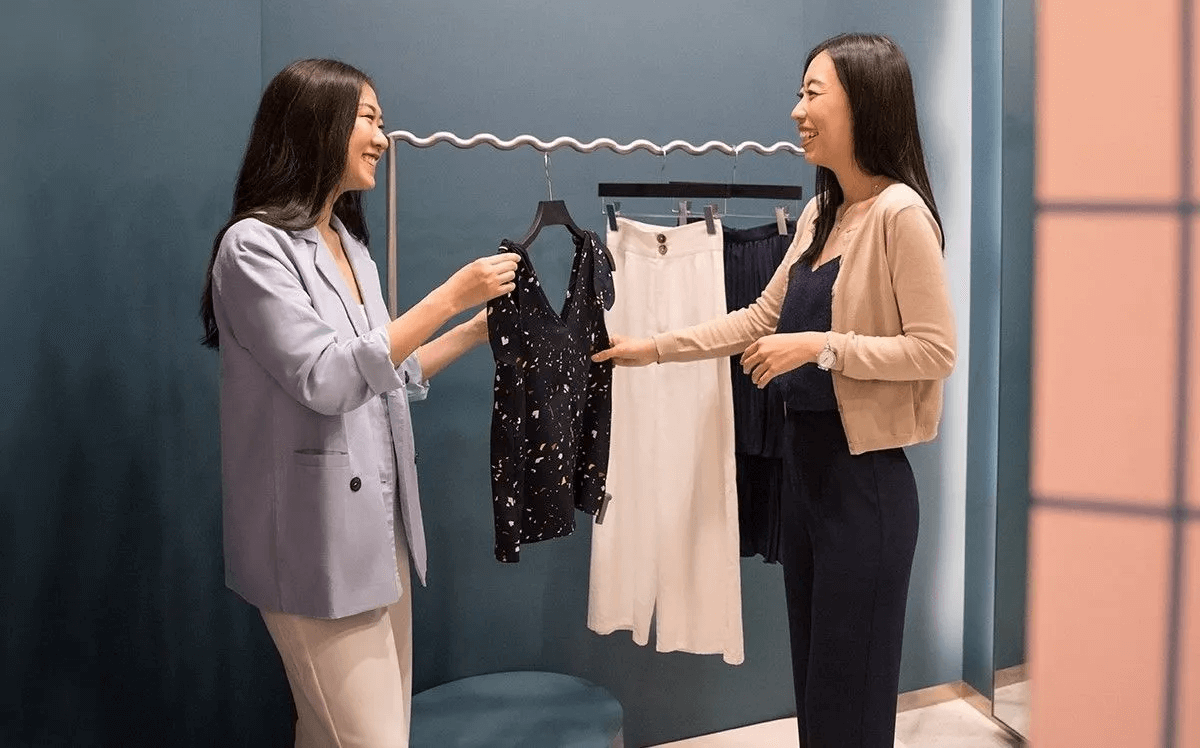 Loyalty Program Features That Enhance Your Omnichannel Marketing
Generally speaking, loyalty programs interact with a brand's omnichannel strategy in two different ways, by:
creating new communication opportunities for existing channels, boosting their reach and capabilities, and

providing new communication events that can be combined with the communication opportunities.
In practice, integrating a new, app-centric mobile pass system counts as a communication opportunity, while the in-store event invitation you send to customers with passes is the communication event. Let's look at both, in detail:
New Communication Opportunities: Apps and Mobile Wallets
Smartphones can be seen as the gateway between online and offline. And the best way to establish a foothold for your omnichannel loyalty program is either through a dedicated app, or a mobile wallet solution.
A mobile app empowers users to claim and redeem rewards on-the-go, pull up the membership card, and even access exclusive member content. The only downside is that it requires serious development effort — though the process can be sped up to a degree with the right tools.
In comparison, introducing a mobile wallet solution is both quicker and easier. It relies on the built-in functionalities found in Android and Apple phones to issue digital loyalty cards, virtual coupons and event passes. Customers who have a digital pass on their phone can be targeted with push notifications and special offers, too.

This video demonstrates how Antavo's Mobile Wallet solution works in action.
New Communication Events: Push Notifications, Special Offers, Gamification
When it comes to energizing customers with omnichannel offers, triggering push notifications ensures that your message reaches the intended audience, no matter where they are. These push notifications can be personalized reminders inviting people to visit a nearby store and pick up a product from their favorite brand, or a segment-specific offer (like a birthday coupon) that requires them to perform a specific action.
Last but not least, consider spicing up your omnichannel marketing strategy with gamification elements. In a loyalty program, you can use features like:
a Prize Wheel on your website that members can spin to win an exclusive prize;

an offline treasure hunt requiring customers to find a specific product in the store to get bonus loyalty points

a series of badges and challenges prompting customers to download the mobile app and sign in a minimum amount of days each month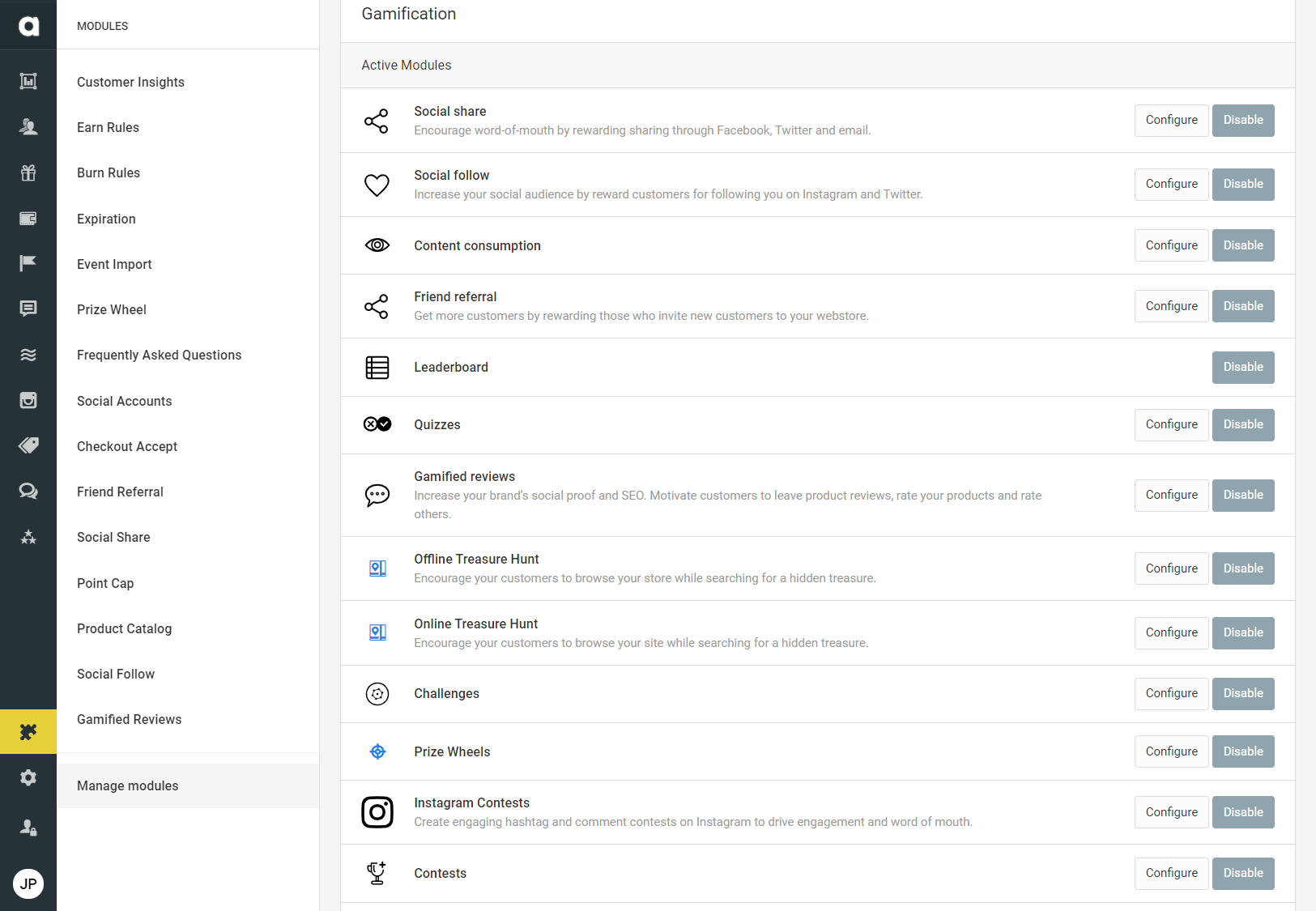 The Fourth (Unofficial) Channel in Omnichannel: Lifestyle and Core Values
There's an emerging trend in next-gen loyalty programs that goes beyond the traditional, transactional relationship. This trend aims to forge long-term brand love by aligning the brand with the core values of shoppers. In terms of omnichannel marketing, this means that brands need to be present in their audience's everyday lives, even when they aren't making purchases at the moment.
This can be done by issuing bonus points or rewards to those who donate to charity or bring back old, unwanted clothes to the store for recycling. Brands can also make fitness trackers part of the loyalty experience, awarding points to members who have an active lifestyle.
The purpose of lifestyle and value-driven relationships is to generate good faith towards the brand. Customers who are rewarded for positive actions through a loyalty program that focuses on lifestyle are more likely to increase their CLV, as well as become devoted brand advocates.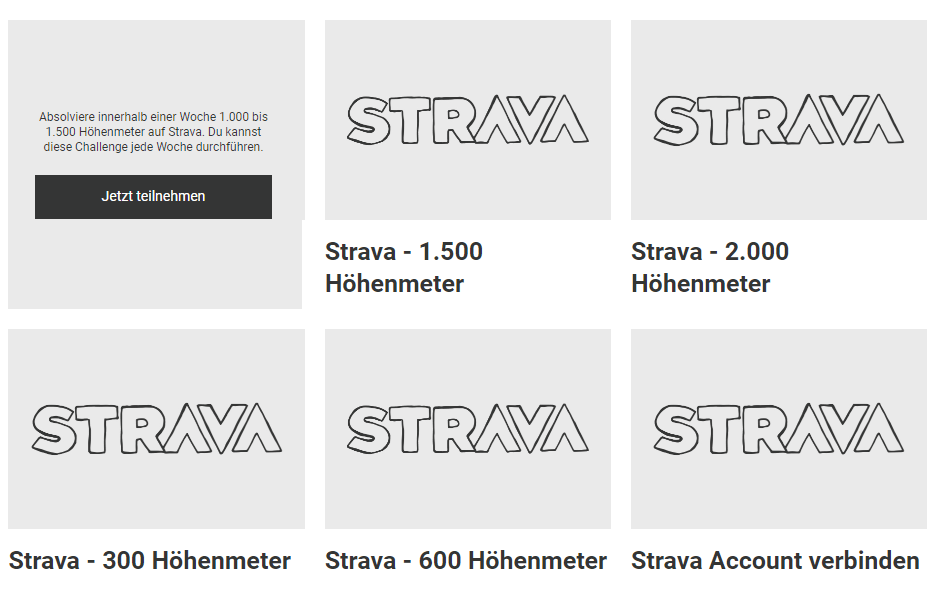 Start Building Your Strategy Today
To ensure that your omnichannel marketing strategy is top-of-the-line, means you'll need to fine-tune it consistently. Luckily, a well-developed loyalty program can provide plenty of opportunities and reward events to keep your brand relevant in the eyes of customers, and help you gather valuable insights about your customers' shopping habits.
Interested in starting a discussion on how Antavo's technology can help your brand increase customer retention? Our experts are always ready, so feel free to send us an RFP or book a demo directly.
In the meantime, here's a useful worksheet to kick off the planning process for your rewards program concept: