To explain Millennial brand loyalty, I have a story. My brother has three children. An 8-year-old girl and 3-year-old twins. (Yeah, you can imagine how lively they are. It's like a kindergarden with 15 lovely, but noisy kids.) However, I recently noticed that every time my sister-in-law has free time (and she really does have a little bit), she's ALWAYS on her tablet or mobile. She's looking for new clothes for the kids or buying them new toys – surprisingly, she's even buying them gifts for next year!
And she's definitely not the only millennial mom out there who loves to spend money on her children.
Would you like to see the proof?
Fleishman Hillard conducted research, in which they found that millennial mums like to spend more on their kids than on themselves. The reason? Liz Hawks, Senior Vice President and Partner at Fleishman Hillard, said: "Once a woman becomes a mom, she doesn't want to see the death of the woman that she was before." How kids are dressed and the things they have are simply an extension of that. Sounds reasonable, but let's support this with stats, too. Below you can see the three main product categories where millennial moms are spending the most.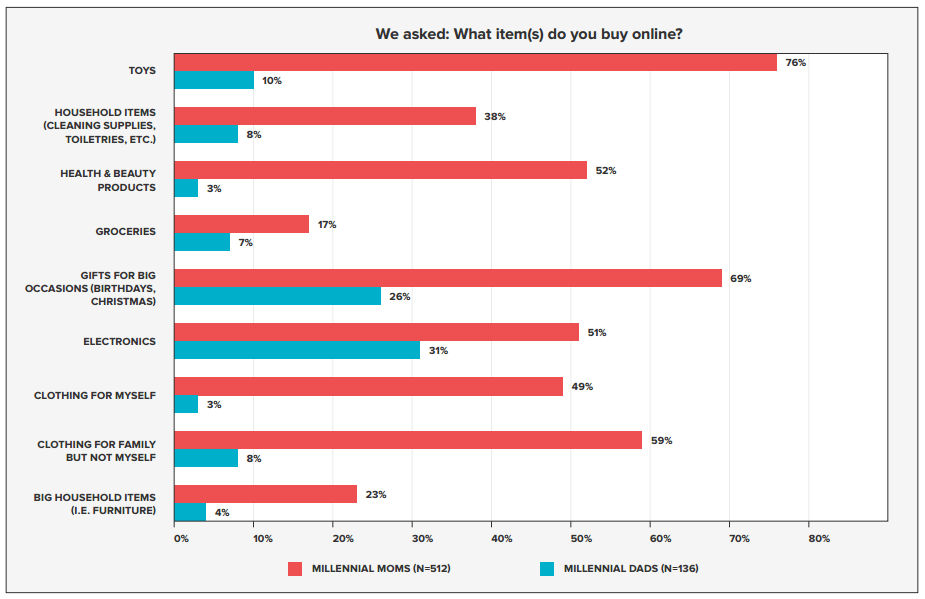 These findings made me curious.
What influences millennial moms when they're deciding where they want to do their shopping? How should brands work to satisfy their needs, in order to earn their loyalty? I dug deeper to find answers to these questions and here they are:
What's important to millennial mums when it comes to earning loyalty?
The research that I already mentioned from Crowdtap & Ipsos MediaCT has a quick answer for the question above: "… [for millennial moms] price is important, time is valuable, and honest messages trump the [purchase] aspirational." Of course, the story doesn't end there. After reading through the research, there are 5 main needs for moms that retailers and eComm companies should satisfy on the path to earning their loyalty. Because millennial moms want…
1. Millennial moms want helpful advice through (video!) content
According to Kate Stanford, Director of YouTube Advertiser Marketing, 80% of mothers turn to the Internet to search for answers to specific questions, like which toys can educate their children best, according to their age. And 3 out of 5 moms turn to online videos in scenarios like this. The source also shares that only 42% of moms have a particular brand in mind when they want to buy a product for their kids. The rest of mums want inspiration and want to see how exactly a product can help, and that's why they do their research online.
For example, H&M makes videos about every new line of kids' clothing at their stores. They called this series of videos "After School Sessions". Their videos appeal to both moms and children at the same time. For moms, the video communicates how and when H&M clothes can be used by their child, and how fashionable and cool they'll look in them, while it communicates a vibe that's simply fun! Shorter video formats can also help you to reach a larger audience with ads. Check out our best practices in this article.
Here is a video from H&M, in which they show off their spring collection. The video was published in March 2016 and received more than 1 million views at the time this blog post was written.
Another good way to use videos to show your company's products is to ask influencers (like bloggers and vloggers) to create a tutorial. Here's good example from a vlogger, named Ysis Lorenna, who has 28k followers on her YouTube channel. In her video below, she shows H&M's Autumn/Winter 2016 collection by dressing up her own kiddy, while putting a link in the video's description which points to H&M's webpage where moms can buy the very same outfits for their own babes. The benefit here for the company? It's great for SEO and boosts trust towards H&M. (Curious about influencer marketing? I highly recommend this post.)
Influencers can help brands get more attention from tech-savvy and video-orientated millennial moms. Create product-test videos that share inspiration (and cuteness), like this example.
2. Millennial moms want quick mobile accessibility
Another Think with Google finding is that mums don't have much free time. (We can imagine!) They're also tech-savvy. So when it comes to watching videos and doing searches, they use their trusty mobile devices. (It's definitely easier – and less disturbing for the child – to secretly check out YouTube on their mobile while they are waiting for their kid to fall asleep.) No wonder millennial mothers spend 14x more time on mobile compared to other generations. Satisfying mobile accessibility is a very important element for a brand's success with this target group.
Now, please allow me to share an innovative example I recently found, called BabyList. It's a mobile app that allows mothers to add items from a wide range of retailers or even indie product makers from Etsy into a single registry. It works like a wish list without restrictions. After sharing it with their family or friends, they can get the gifts that they need or think are a great fit. In the end, what matters to moms the most? What's best for their kids. And this app gets moms closer to that goal with minimal effort.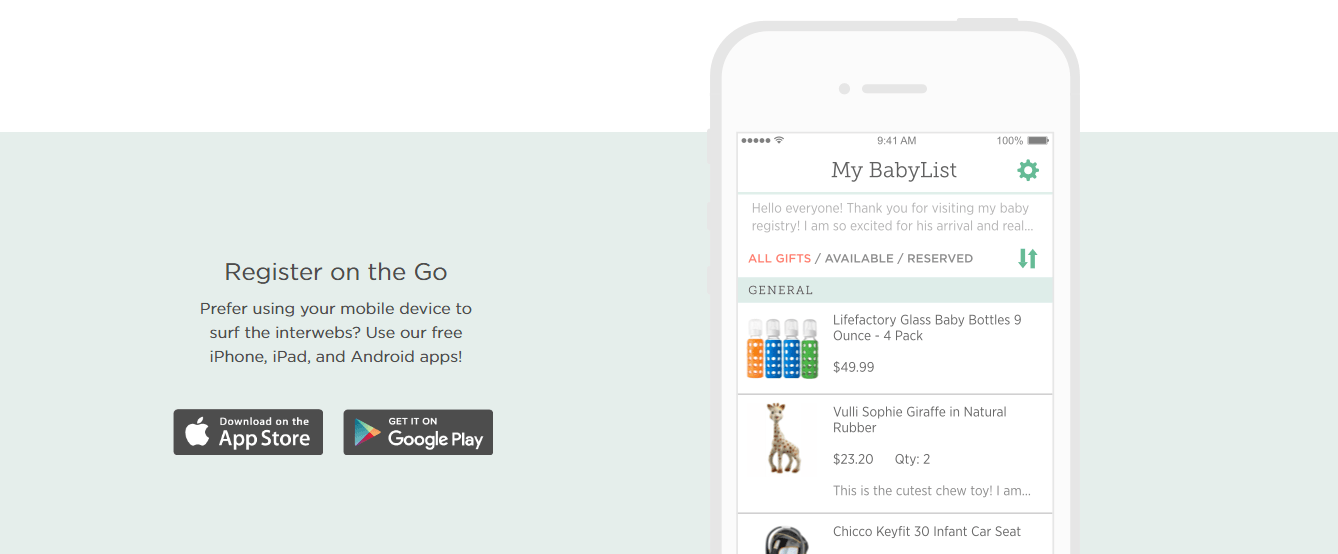 3. Millennial moms want to see that you know them well
We can't talk enough about how important personalization is for millennials. But personalization doesn't stop at using the generic data companies collect about their customers, for instance a list of most recently viewed products. You should fine-tune your communication according to the millennial mom's lifestyle. A KRC research found that many mom feel that brands build their communication around old-fashioned family models, in which mothers can only be homemakers and there always has to be a father there to make the picture complete. But in reality, "there are 10 million single mother-led families in the United States." So, companies need to strike the right balance between appealing to moms at home, and working moms as well, all while building up the independent mom's image.
Actually, BabyList also serves as a great illustration of relevancy. Through their mobile app they let moms collect funds for their child's education. That's an incredibly relevant issue in their lives! It's also true that charitable rewards – or causes that your audience cares about, e.g. supporting charities that fight cancer – in loyalty programs can generate the same effect, but imagine if your loyalty program could also help moms by contributing to important milestones, like funding a kid's college tuition by making purchases in your store!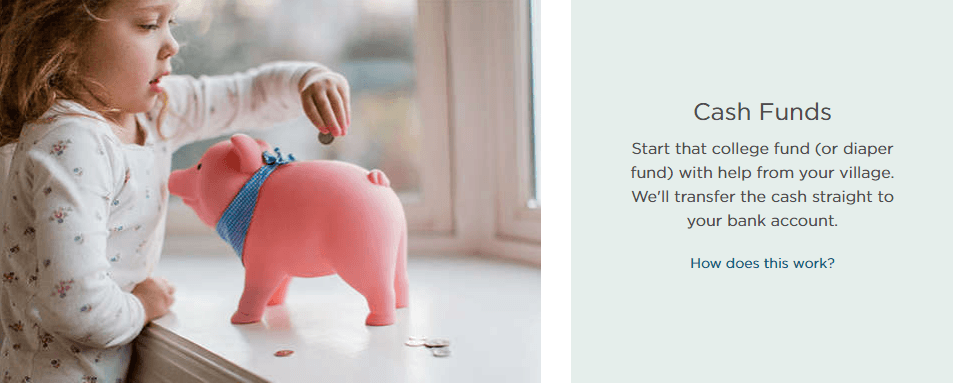 4. Millennial moms want the best prices & value
An interesting finding from Crowdtap & Ipsos MediaCT is that, in the case of food and toys, value is always what matters the most to millennial moms (such as the level of nutrition and educational value). However, in the case of clothing, price is the biggest driving factor when moms decide where to shop. Of course that doesn't mean that price doesn't play a role in the decision-making process when it comes to food and toys. If price isn't the most important factor for them, then it's nearby in second place. That's why moms are out hunting for the best deals while they search.
Now, this is precisely the area where a loyalty program can play an important role in your strategy. ChildrensPlace, a kid's clothing company also took notice. After every dollar spent, they reward customers with 2 points. Furthermore, after shopping moms collect 100 points, they're rewarded with a $5 coupon to use toward their next purchase. And on top of the savings incentives, they have a smart birthday perk which gives moms a 20% discount around their child's birthday. According to Makesbridge, newsletters that remind mums about this latter offer generates, on average, a 83% open rate. Impressive!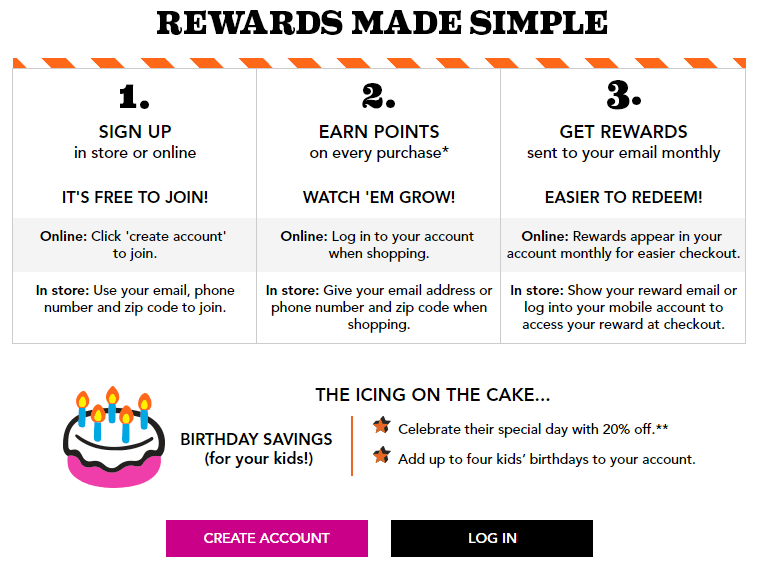 5. Millennial moms want recommendations from their friends
Moms are passionate about their kids. And what happens when people are passionate? They're more likely to make recommendations and help others. The proof behind this statement comes from an MNI's research on marketing to Millennial moms: "Nearly 75% of millennial moms say they are often sought out by friends for recommendations, and in an average month, a Millennial Mom will recommend products or services online 10.4 times." So setting up incentives for moms who recommend your brands through a loyalty program, noticing who is recommending you, and rewarding them for doing so: it's a perfect way to monetize these opinion leader moms, and encourage them to further advocate for your brand.
Here is how Peek Kids Clothing does it. Their rewards program rewards millennial moms if they 1) send an invitation to a friend, 2) the invited friend registers on their site, 3) this friend makes a purchase and 4) loyalty members submit new product reviews on their site. A nice way to get more word-of-mouth and referrals, as well as generate conversion-boosting content on their site.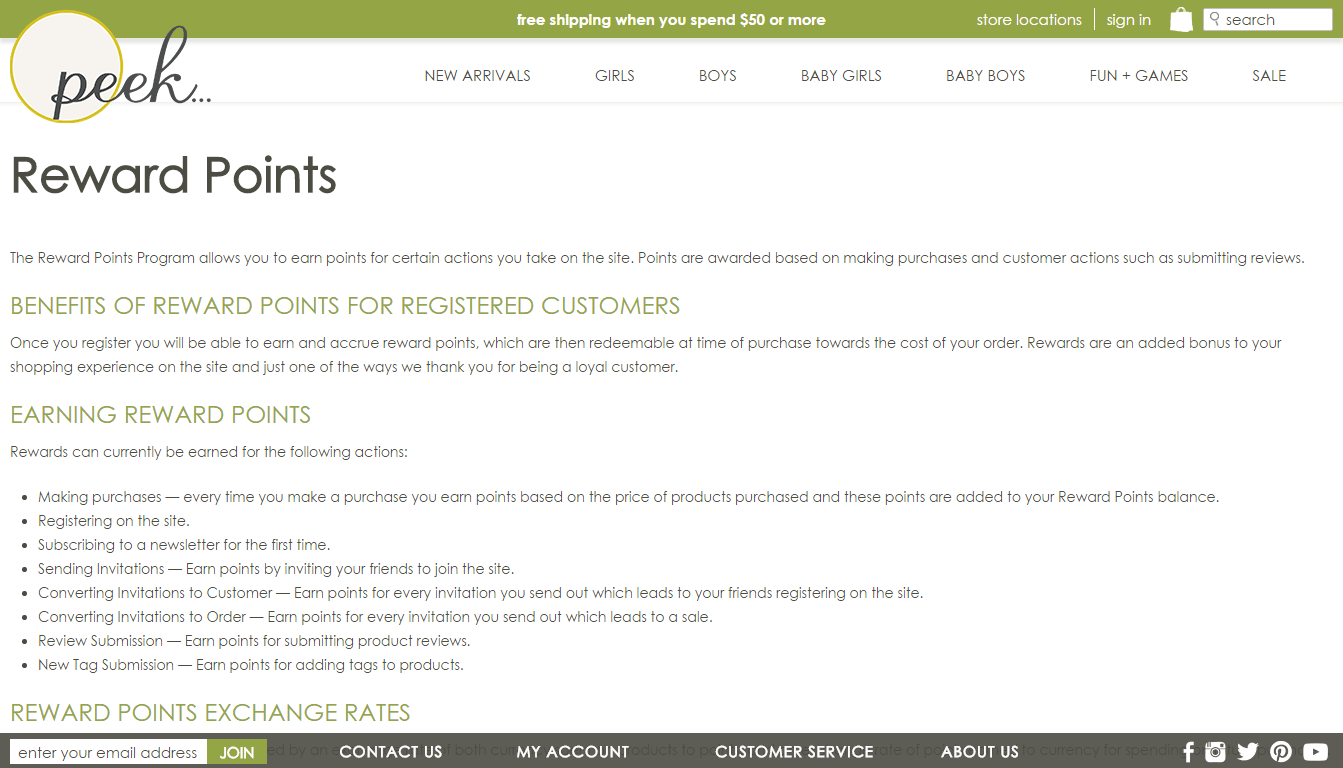 Conclusion
You may find the basic principles here similar to when we speak about loyalty strategies in terms of the whole millennial consumer group. But there are slight differences, like the millennial mom's changed lifestyle, that can make a huge impact, especially when you want to personalize your communication for them.
To sum up things, millennial moms are looking for helpful content, videos, mobile accessibility, they want to get answers to their questions as soon as possible, and they seek the best prices and product quality when it comes to shopping. When retailers and eCommerce companies satisfy these needs, that's when they can earn their loyalty.
If you want to see how a loyalty program can help you automatically create more effective personalized offers for millennial mums, sign up for a VIP demo to see how our software can help.