You are lucky if you are part of the CRM team!
It's your privilege to translate your company's marketing message to the language that your customer understands, likes and looks forward to. (It's like being Santa all year round, right?)
Even though this sounds easy, I know it's not.
Shifts in customer intelligence indicate that one-size-fits-all solution won't cut it anymore; people are now expecting a treatment that caters to THEM – and their shopping persona.
If you work in CRM, you're probably working on personalization. Understanding the concept and implementing it in a successful way are two completely different actions, though. The part that causes the most headache is no doubt offering customers content that speaks to them on a personal level (just like Santa).
In this article, we will share some ways on how to solve this issue in an elegant manner, and how to generate personalized content on three fronts, while also engaging customers outside the buying cycle.
What Is Personalization in CRM?
CRM teams can achieve personalization in multiple ways. They can use loyalty data to enrich the email communication. In this case, they include loyalty data, such as tier status, available points, and progress towards the next level to make the message feel more relevant. If your reward program offers gamified profiling, you can also customize the email template to feature their favorite color, or have imagery that matches their style.
Personalized CRM activity also includes product recommendations. Either in email communication or at a dedicated section on the loyalty program membership page, you can show products that match the customer's purchase history or product preference. And this just the tip of the iceberg. Based on the data you collect and features you offer, you can come up with plenty of other ways to achieve personalization in CRM.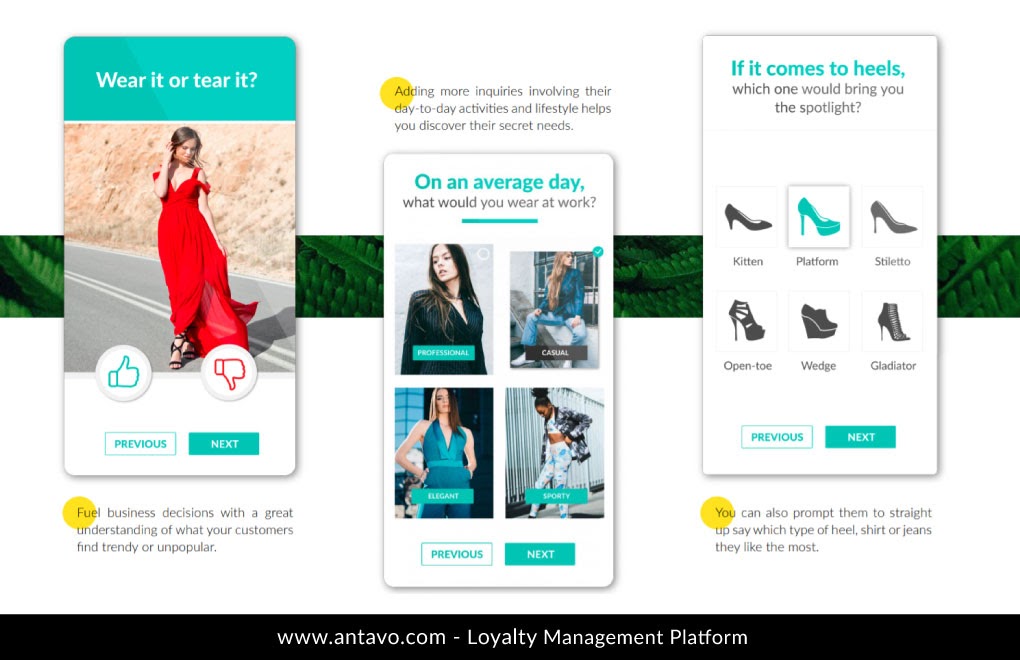 The Reason Why the Personalization Challenge Is Pivotal for Your Company's KPIs
Even though it's actually hard to implement a system where customers receive personalized messages, it's important.
If you wish to ensure your brand stands out from the competition and make more money on a single customer (aka increase customer lifetime value), you need to provide a unique experience for customers. This is only possible through understanding your target audience, segmenting them and most importantly tailoring your message.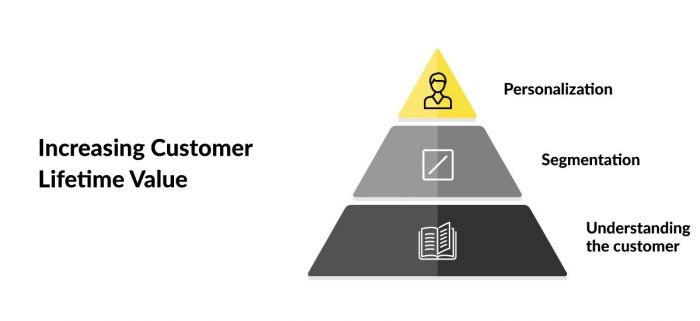 At the end, everything boils down to personalization, since 1:1 targeting is far more effective than mass advertising. Being able to overcome the Personalization Challenge would have a positive impact on your marketing automation strategy and greatly contribute to reaching your company's goals.
Lack of Content: The Biggest Hurdle of Personalization
Personalization can be done in many ways: displaying someone's name and personal information in an email; showcasing recommended products based on purchase history; offering custom-made experience through the shopping interface and banners; or pop-ups that react to the customer's behavior, just to name a few.
The marketing campaign of Harrods achieves personalization by sending out emails enriched by loyalty data.

Cross-channel personalization can be approached from multiple fronts: execution, data analysis or the content you present to the customers, each involving different technology.
"Brands have large amounts of data at their fingertips, but disjointed systems tend to prevent them from successfully leveraging all this information to personalize the customer experience. The key to success is gathering the necessary data together in one place, tracking customer behavior in real-time and using this information to personalize the shopper's experience on all channels and devices."
Harry Hanson-Smith
International Business Development Director of personalization platform Fresh Relevance.
This proves that CRM teams already have the tools for gathering and providing analysis of customer data. But what about translating it into content to add value to the campaign?
Bridging the Content Gap
In the latest episode of our video series Customer Loyalty Minutes, Jörn Roegler – VP Strategy & Insights of Antavo – recounted that most CRM teams have the technology to understand what information customers are looking for, as well as able to execute offers in a personalized manner. However, most of them lack the tool to generate organic content.
As a solution to the issue, he recommended the concept of Recognition Loyalty™ and a loyalty program, as it helps CRM executives crowdsource content very conveniently.
3 Ways Loyalty Programs Deliver Content for CRM Teams
1. Rewards
Surprisingly, a loyalty program in itself generates content through events and interactions. Rewards and promotions are more than simple excuses to talk to the customer; they are valuable touchpoints. You are granting people information that keeps them interested:
reward updates

seasonal promotions

new tiers they unlocked

their point balance

point expiration emails (which drive actual sales, as we see it at our clients)

their birthday – this is an award-winning idea, as LVR's surprise & delight email campaign was a huge success.
But the best thing is that all of this is part of the VIP system.
2. User-Generated Content
When people are truly immersed in a loyalty program, they are willing to do the heavy lifting for you. What do I mean? Through a membership structure, you can encourage customers to partake in activities and build content you can use later on. With the right incentive, they'll be more than happy to write reviews of a popular product, share social media articles or upload photos wearing their latest purchase, giving each other style inspiration.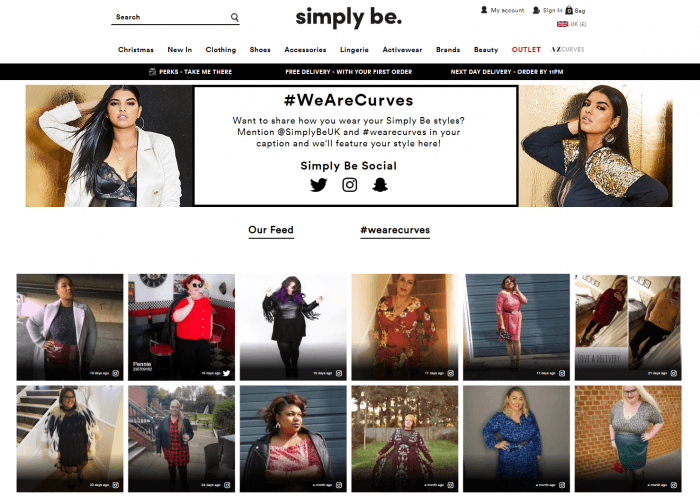 3. Deploy a content loop
We at Antavo often use short little surveys and quizzes as part of the loyalty programs where customers are asked to state their preferences regarding fashion or lifestyle. And the result summarising all the answers is crowdsourced content as well, which could be well-received, as people are inherently curious about what others have to say in the matter.
Loyalty Programs Are a Multifunctional Solution
Nowadays people's purchasing decision is often influenced by social aspects. Customers love curated content that reflects their personality, and they love to be inspired by a brand they share an emotional bond with. Loyalty programs are no doubt one of the best tools to easily generate appealing content to overcome the Personalization Challenge.
[Tweet "VIP rewards by themselves create value worth checking out"]
[Tweet "User-generated content fosters brand alignment while also expanding your portfolio"]
[Tweet "Quizzes help members learn more about the preference of their peers, while also adding content on two fronts"]
However, a traditional loyalty program often fails to go beyond transactions when it comes to involving customers, which is why we recommend the concept of Recognition Loyalty™, as it engages shoppers outside the buying cycle too. Unlike Santa, who only visits once a year.
If you wish to learn how we can actually help you to overcome the Personalization Challenge, let us know, we are also friendly CRM people, just like you.