Loyalty Management Platform Comparison Worksheet
We help you choose the best service there is
DOWNLOAD WORKSHEET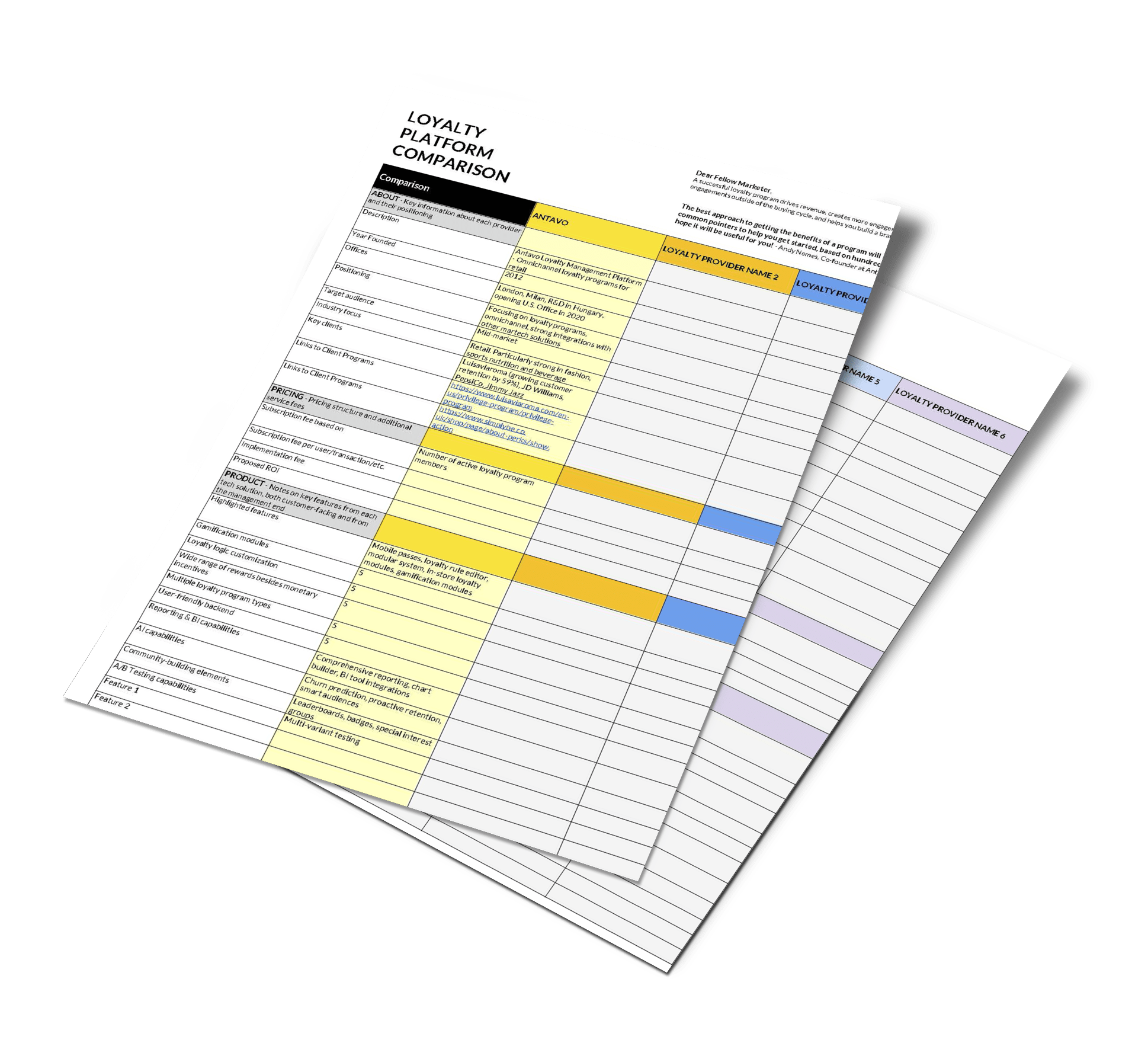 The art of convincing customers
Find key information about each provider and their positioning
Compare pricing structures and additional service fees
Compare notes on key features, security level and data protection from each tech solution
Evaluate how each loyalty program will work with your existing systems





Frequently Asked Questions
How does this worksheet work?
We already filled out the first column for you with details about Antavo. This serves as a basis for your research. You can use these categories as a guide when checking out other companies' offers and write down the results in the columns corresponding to any other providers you're researching. At the end of the day, you'll get a detailed chart that makes the comparison a piece of cake.
I'm still new to the concept of loyalty programs. Where can I learn more?
Our blog is full of articles dedicated to introducing brands and retailers to the concept of loyalty programs. From easy-to-digest explanations of important trends to full-fledged guides on your industry, you'll find an article that speaks to you. Alternatively, check out our case studies, for example the LuisaViaRoma loyalty program making €16m, to get inspiration.