Loyalty Experience Kiosk
An Innovative Retail 2.0 Solution to Capture Foot Traffic
A fun store experience determines where most people shop. We've built a hardware-software solution with NFC technology that magically interacts with your mobile.
Designed & Developed by Antavo: The Loyalty Experience Kiosk
Capture shoppers' attention
Set up NFC-fitted Kiosks in strategic locations throughout the store, inviting people to start interacting with them by resting their phone on the frame.
Quick & Easy Access
Shoppers place their phone on the Kiosk.
They either enroll to the loyalty program, or log into their profile.
The iPad and phone magically communicate with one another, so shoppers can leave and go on a treasure hunt or ask for assistance from shop associates.
After removing the phone, users are automatically logged out.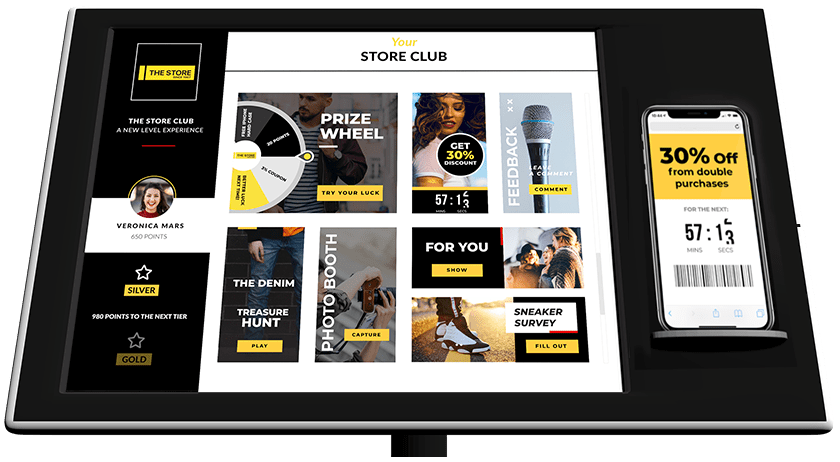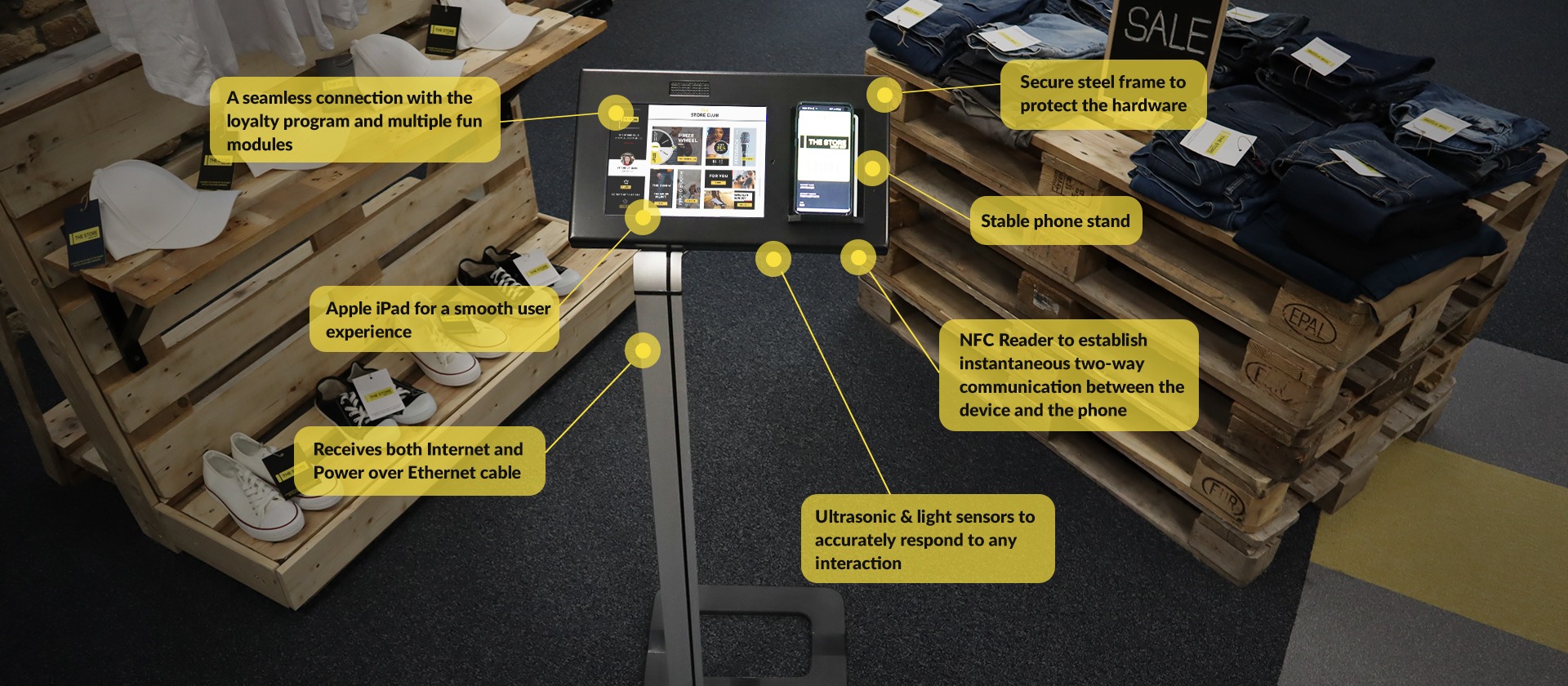 Identify Guest Shoppers
Use the kiosks to drive more customers to your stores, learn more about their product preferences, and provide a great experience.
56% of Gen Z customers say that a fun in-store experience influences where they shop. In conjunction with this, the gamification market size is predicted to reach $40 billion by 2024!

This is the age of Retail 2.0.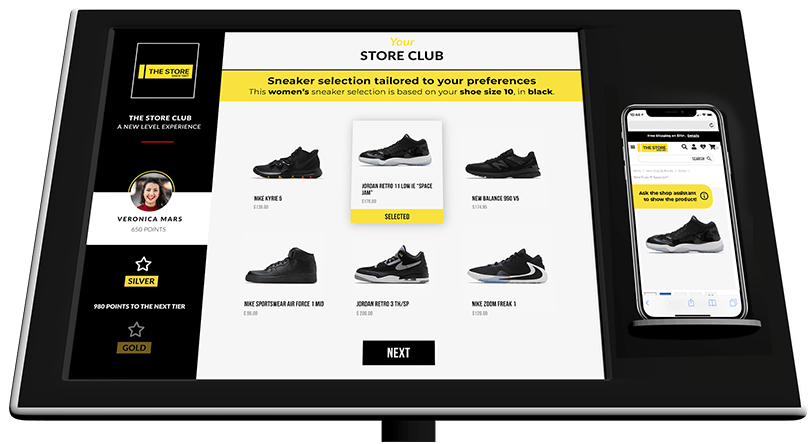 Features and Use Cases

Gamified Store Experience

Collect valuable customer information using quizzes and get to know the shoppers in your store by asking about preferred product type, favorite color, or shoe size.
You can even use the quiz to find out more about your customers' personalities and values.

Features and Use Cases

In-store Treasure Hunt

Thematic treasure hunts encourage customers to have fun, explore your store, and discover your latest products. By pressing 'Start', the challenge is automatically loaded onto the customer's mobile phone.

Features and Use Cases

Prize Wheel

Invite customers to spend loyalty points to spin the Prize Wheel for a chance to win store-exclusive rewards. This type of gamified experience is especially attractive to Generation Y & Z customers, who enjoy the thrill of risking their points for the opportunity earn bigger benefits.