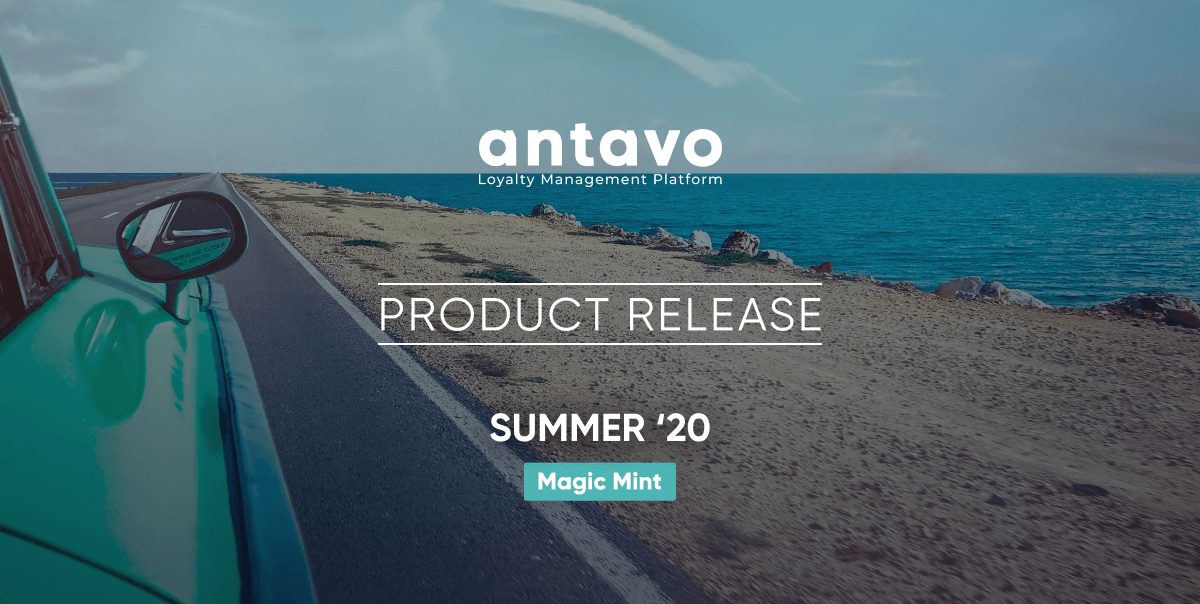 Antavo Announces Its Summer 2020 Product Release, Offering More Time-Saving Features
September 25, 2020
Loyalty management provider Antavo has announced its Summer 2020 product release, Magic Mint. The release includes features that are centered around time-saving, pre-built functionalities that reduce development time required, saving organizations' time and resources. Highlights include Antavo's new Mobile App Accelerator, which allows companies to build a loyalty app faster, and an updated Rule Management System, which lets companies quickly build and customize rules and campaigns in the loyalty program.
With more and more consumers using their smartphones, customers have higher expectations about the mobile app experience. Antavo's latest product release is dedicated to helping brands, retailers and shopping malls create fun, feature-rich apps with minimal development time. The Mobile App Accelerator, introduced in the Magic Mint release, offers a set of out-of-the-box loyalty features which clients can customize and launch their own app in minimal time.
The Mobile App Accelerator includes all of the most popular loyalty program capabilities already offered by Antavo's Loyalty Management Platform, plus app-specific features to help engage customers, including push notifications, social media contests, digital loyalty cards and more.
Another key feature included in the Summer 2020 release is Advanced Rules Management. Antavo's development team has made it easier for marketers and CRM managers to take control of their campaigns with an improved, easy-to-use drag-and-drop editing interface. Advanced Rules Management allows marketers to trigger emails, webhook messages and push notifications in real time, based on customer actions and behavior.
By allowing marketers to take campaign customization into their own hands, without the need of assistance, brands and retailers can offer a wider variety of personalized loyalty journeys. With the help of built-in A/B testing, marketers can see what works best and easily change the loyalty program experience over time.
"In today's customer reality, it's vital to reach out to customers on the channels they use, on a daily basis. Focusing more on mobile engagement doesn't need to be a huge endeavor, though. With the right tools, you can launch your loyalty app without overspending your time or resources." Csaba Horvath, IT Director at Antavo
The full product release details are available at this link: https://antavo.com/releases/magic-mint-summer/
About Antavo
Antavo is a pure-play loyalty technology provider that builds comprehensive loyalty programs to foster brand love and change customer behavior for brands, retailers, and shopping malls. With a scalable and holistic loyalty logic, Antavo supercharges the marketing strategy of omnichannel and e-commerce companies, and delivers a next-level shopping experience with best-in-class in-store capabilities. Antavo was listed as a Representative Vendor in Gartner's 2020 Market Guide for Loyalty Management and was included in Forrester's Now Tech: Loyalty Marketing Q4 2020 report. As a global company, Antavo empowers clients like BMW, Lagardere, Benetton Group, Jimmy Jazz, Telarus, Luisaviaroma, the N Brown Group and BrewDog. For more information, visit antavo.com.
Media Contacts
Antavo
Eva Bacsi, Marketing Director