Loyalty Communities
Target & Engage
Communities are smaller clubs within the loyalty program. They are based on specific topics, interests, or values that are important to your customer, so you can strengthen your relationship with them.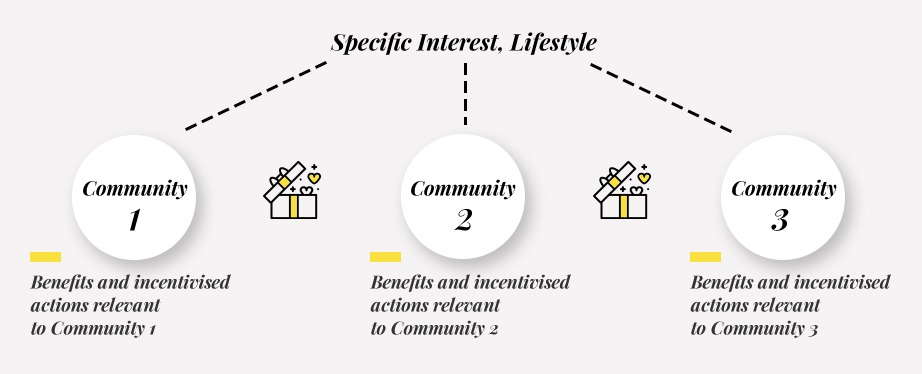 Benefits of Loyalty
Communities
_ Reinforce other program types

Communities aren't standalone loyalty programs, but are instead an add-on to another loyalty program structure, such as Earn & Burn, allowing you to add new touchpoints to your original framework.

_ Add an unlimited number of communities

The goal of setting up communities is to provide each of your customer segments with an experience that goes beyond transactions, setting you apart from the competition.

_ Connect with customers via their interests

Communities can be centered around a popular product, such as a gaming console; a lifestyle or hobby, for example running or wellness; or even ethical values, like sustainability.

Associate your brand with a sense of belonging by attracting customers with specific interests. Community membership can be free or tied to access criteria.

_ Highly personalized experience

By targeting a smaller audience with a common interest you'll get to know these customers better and be able to provide targeted offers that really resonate.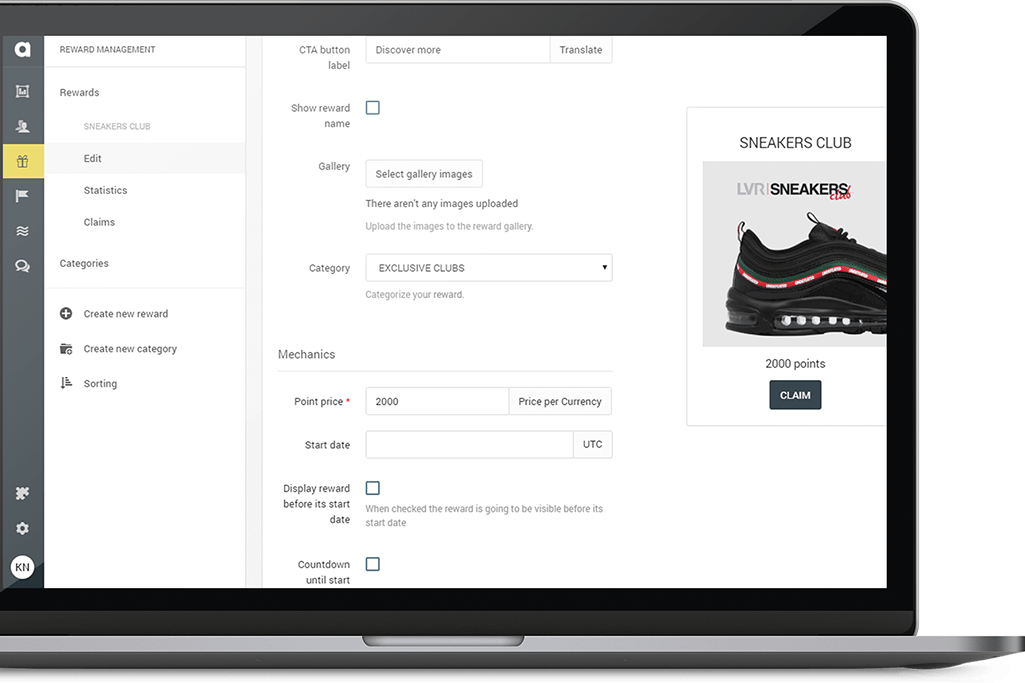 Loyalty Community Examples
Collector's Club

Dedicate a community to your most popular product category. Membership is time-limited and requires renewal, but participants gain access to exclusive benefits in return.

See: LVR Sneakers Club

Great fit for: luxury retailers, pet supply, hobby & entertainment brands

Lifestyle Communities

Encourage a healthy lifestyle with a club dedicated to sharing helpful exercising tips and trendy recipes with members. Gaining entry to the community requires some form of investment, but people enjoy a lifetime membership afterwards.

Great fit for: sportswear brands, fitness clubs, beauty retailers
Who is it for?
Brands and retailers that wish to strengthen brand identity

Businesses that aim to engage customers with specific values

Companies that want to foster a sense of belonging among customers