Hybrid Loyalty Programs
Mix & Match
A hybrid loyalty program merges two or more types of programs together because mixing multiple elements is often the key to creating a loyalty scheme that fits your business strategy.

The benefits of Hybrid
Loyalty Programs
_ Select the best from each program type

Bypass the limitations of each type of loyalty program and reach your full potential. Start with some functionalities from one type, and mix things up later on by adding exciting new elements.

_ Move the most important KPIs

Each program type contributes to moving KPIs, each in its own way. With a mixed program, you can easily drive non-commercial goals, like supporting your brand positioning.

_ Cater to your target audience

Shape a hybrid loyalty program that really reaches your audience. Optimize your loyalty program over time by introducing elements from various loyalty program structures that really resonate with your customers.

_ Connect with your customers' values

Make a lasting impact by introducing features that support your brand's message. Reward sustainability or an active lifestyle to connect with customers who share your brand's values.

_ Flexibility from the start

Play around with the various elements from different program types and see what works. You don't need commit to yourself to one idea alone – you can always introduce something new.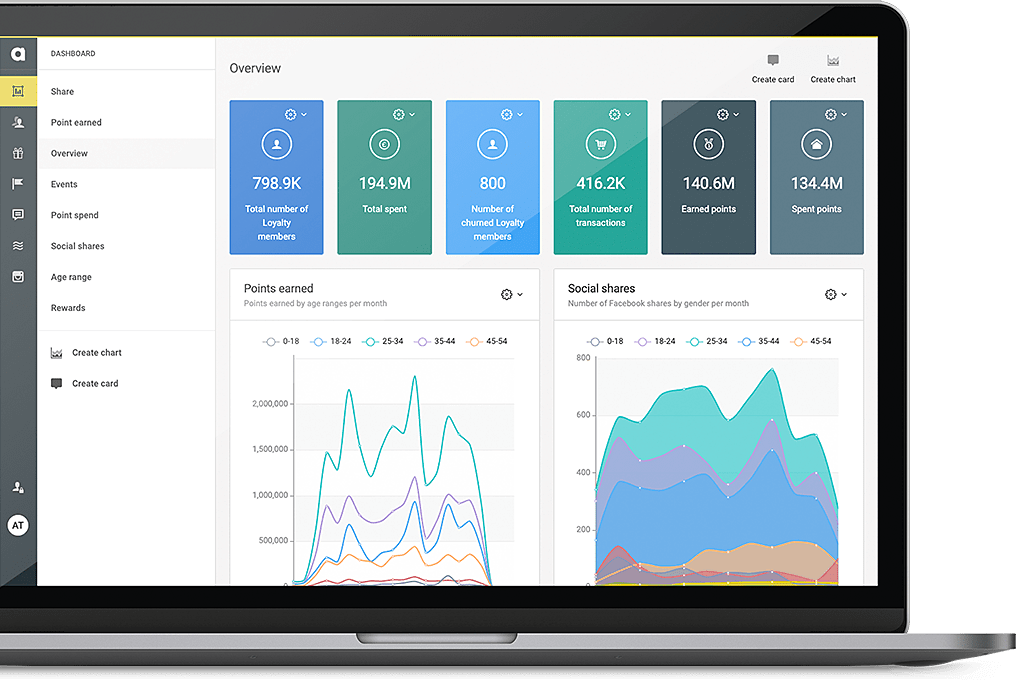 Hybrid Loyalty Program Examples
Earn & Burn with Tiers, based on points

To complement the notion of earning points, tiers are a typical add-on, allowing customers to reach new levels and unlock valuable benefits. This structure prompts members to engage with the program in the long run.

Best fit for: Fashion & Lifestyle, Beauty, Athleisure, Home Decor

Tiered program with Perks

While perks are granted to customers by default, tiers ensure that the top customers are recognized and rewarded differently. When leveling up, members are reminded that their higher status delivers a higher value for every engagement.

Best fit for: Fast-Fashion, Luxury Fashion, Beauty
Who is it for?
Brands and retailers who wish to improve their KPIs

Companies that align their brand with their loyalty program

Brands who seek to match the program to their audience