Founded in Istanbul, Modanisa is an international eCommerce fashion platform and retailer specializing in modest women's fashion. Empowered by Antavo's technology, the company's MyModanisa loyalty program has proven to be a valuable customer nurturing tool. The program has successfully boosted many of Modanisa's key business metrics through tiered and partner benefits, incentivized reviews and region-specific offers — all of which created captivating experience.
For a full rundown of how the MyModanisa loyalty program works and the results it has achieved, download the case study.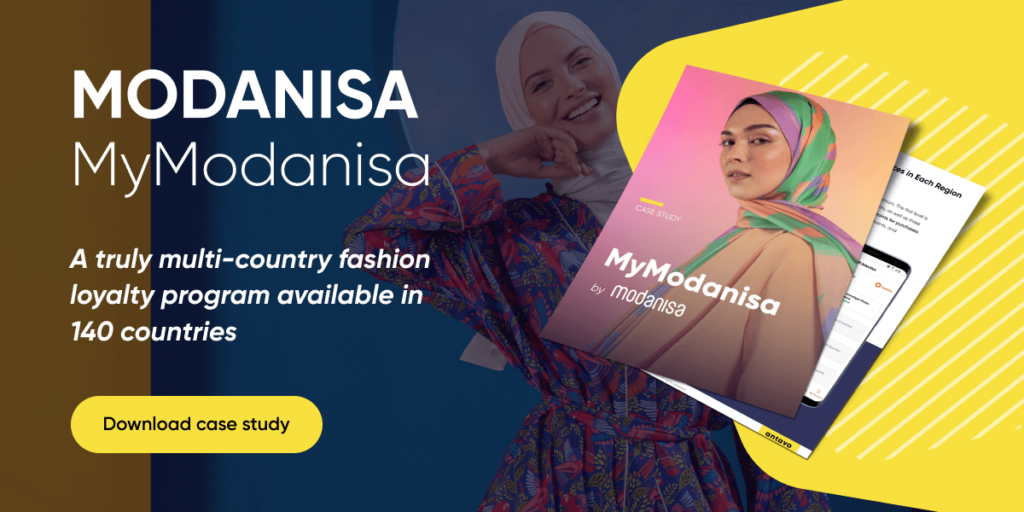 A Loyalty Experience That Drives Growth Across 5 Regions
Using Antavo's technology, Modanisa launched "MyModanisa" to reward customers for their dedication to the brand. The app-driven loyalty program has a strong international focus, as it was introduced on five continents, in more than 140 countries, in five languages, and in four currencies.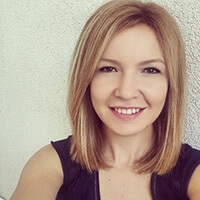 At Modanisa, we speak our customers' language and work hard to recognize their needs. MyModanisa is an extension of the same principle. We're happy to be partnered with Antavo, because their loyalty platform has provided all the capabilities for a rewarding experience, no matter where our members are from.
Launching an International Loyalty Program to Better Engage With Customers
Modanisa was looking for a loyalty program capable of effectively and significantly boosting customer lifetime value. This included average order value and purchase frequency. Additionally, the company also sought to extend its reach, acquiring new customers via the appeal of the program.
They also wanted to:
Offer country-specific offers and currencies
Create a reward experience centered around special benefits and privileges
Reward customers for sharing feedback
A Multi-country Loyalty Program that Feels Rightfully Rewarding
MyModanisa uses a hybrid loyalty program system, combining earn&burn point collection with tiers. When it comes to rewarding purchases, the program uses a custom development by Antavo: instead of giving a small number of points for each Euro (or regional equivalent) spent, customers receive 10 points for every €30 spent.
This means that when members spend less than €30, they don't receive points. Similarly, when they spend €59 yields, they receive 10 points. Naturally, being a multi-country loyalty program, the rate between the points and the currency changes across each region, but the underlying loyalty logic remains the same.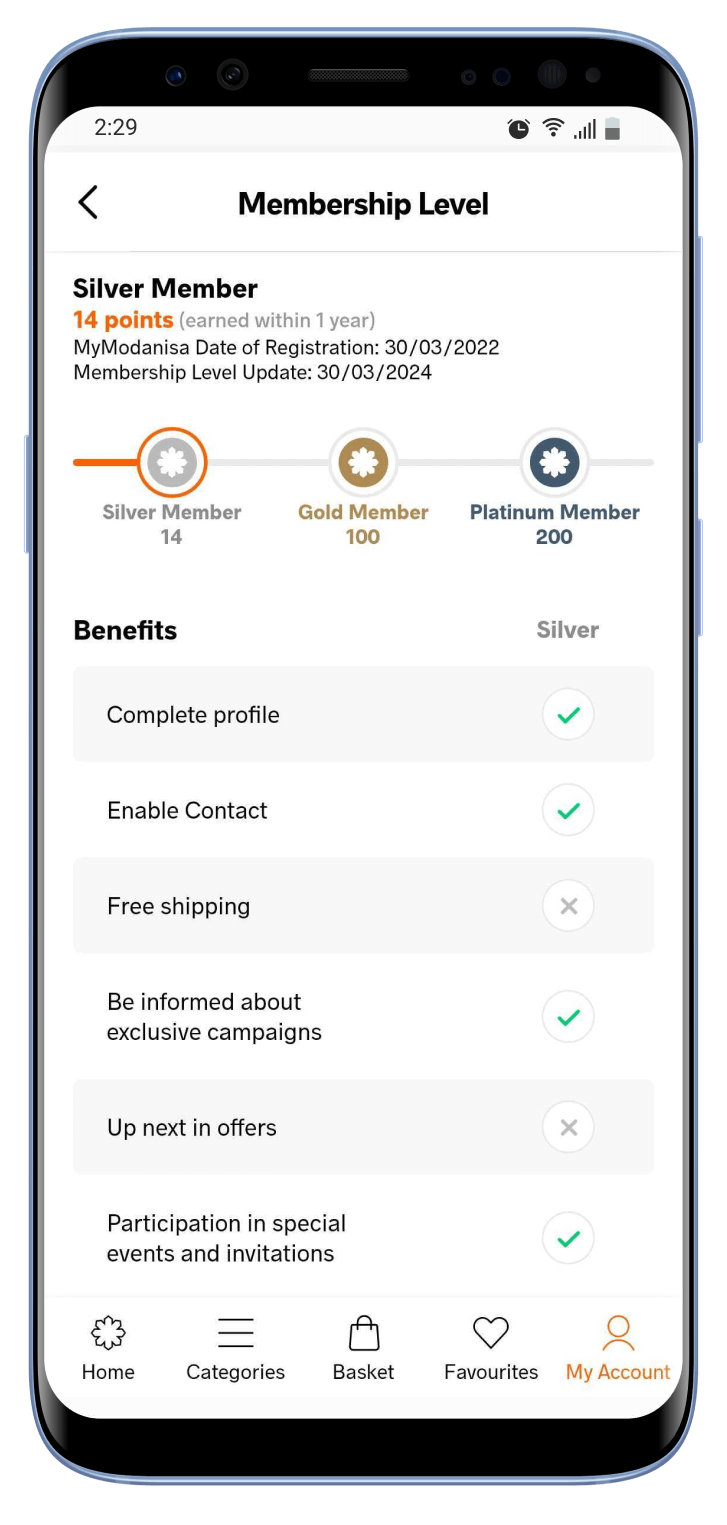 Different Reward Experiences in Each Region
Modanisa's loyalty program has three tiers: silver, gold and platinum. The first level is available to everyone, and it grants members five welcome points, as well as three points on their birthdays. Members in higher tiers receive more points for purchases, as well as free shipping, priority discounts, invitations to special events, and additional birthday bonus points.
MyModanisa's reward portfolio includes a large list of vouchers (including zero-cost welcome discounts) and free shipping for single orders, all of which can be claimed for points. The offers also include partner benefits, like AirPods and a one-month fitness club membership. The available rewards differ in each region.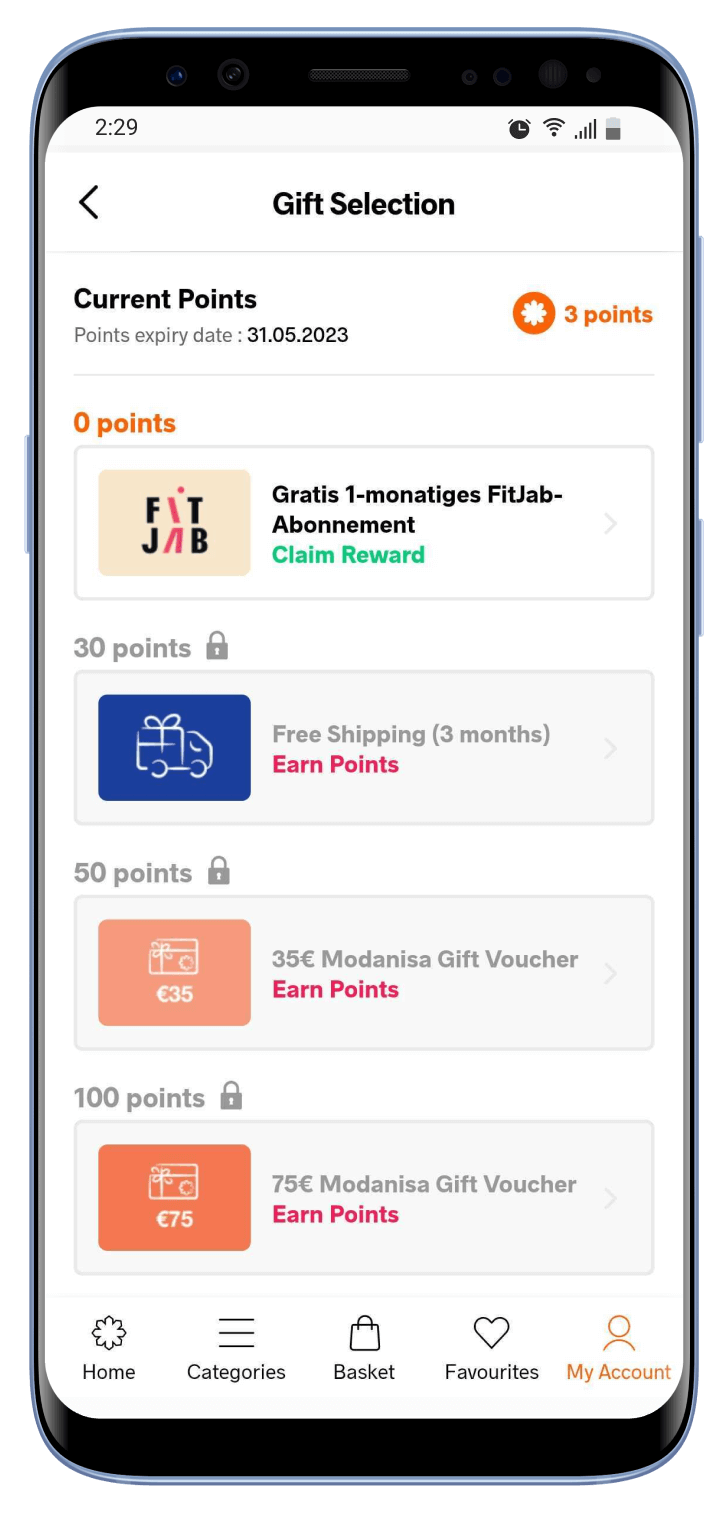 Rewarding Customers for Sharing Their Thoughts and Feedback
As members of MyModanisa, customers can earn a couple of bonus points through non-transactional means, such as completing their profile. However, a more reliable, recurring way to gain points is by leaving product reviews.
Thanks to an integration with Yotpo, Antavo's platform allows MyModanisa members to earn two points when members leave comments on the product page of an item they purchased. There is a grace period of 48 hours before the points are credited to the member's account. There is a monthly limit, however, on the number of times members can use this feature to earn points.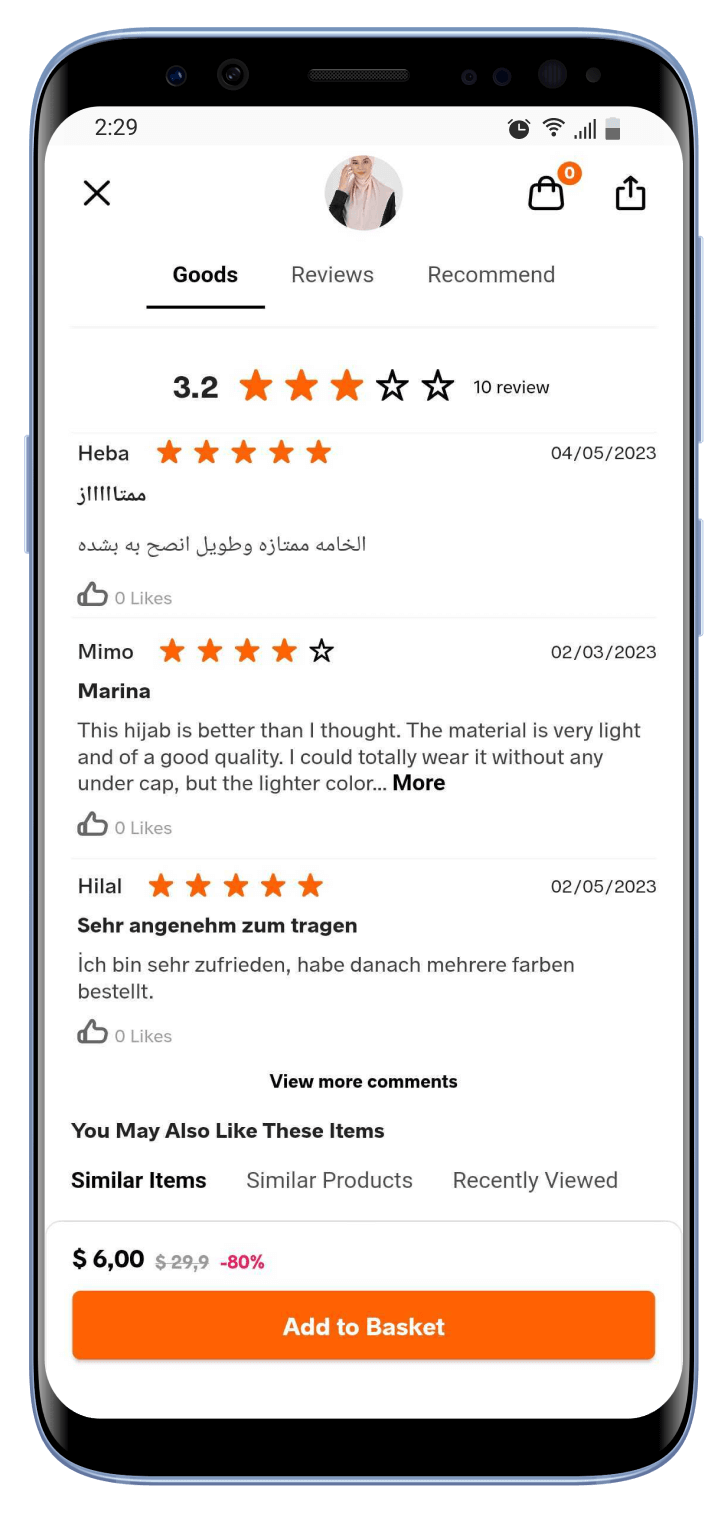 Outstanding Results
MyModanisa proved to be a valuable customer nurturing tool, as it successfully boosted many of Modanisa's key business metrics.
During its first year, MyModanisa achieved:
~4X increase in business revenue
57% more transacting members
~2X increase in the average customer spend
~2X increase in AOV
Additionally, platinum-tier members contributed the most value by far:
50% of total customer spend
34% of total purchase count
~8X higher purchase frequency than Silver members
~7X higher customer spend than Silver members
If you want to know exactly how Antavo's technology empowered the MyModanisa loyalty program, download our case study.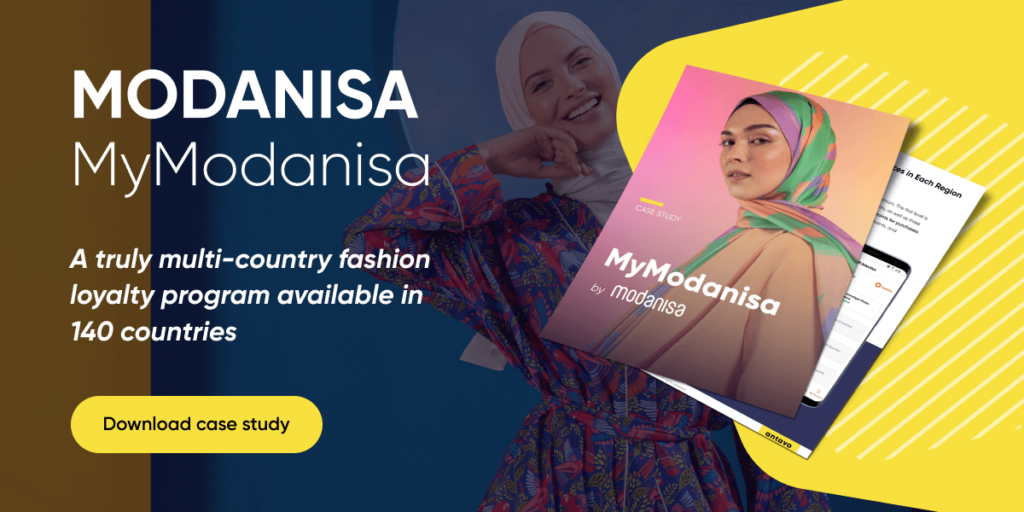 Prepare Your Own Amazing Multi-country Loyalty Program
Thanks to Antavo's technology, Modanisa launched a multi-country loyalty program that is available only in the brand's app, focuses on desirable rewards and encourages UGC through incentivized review. As a result, the company managed to successfully grow customer lifetime value.
If you are interested in threading a similar path to success, make sure to get in touch with Antavo's experts, either by booking a demo to see our platform's capabilities, or by sending us an RFP.
And don't forget to download Antavo's Global Customer Loyalty Report, an in-depth report that showcases dozens of statistics as well as future industry trends to help you navigate the world of next-gen loyalty programs.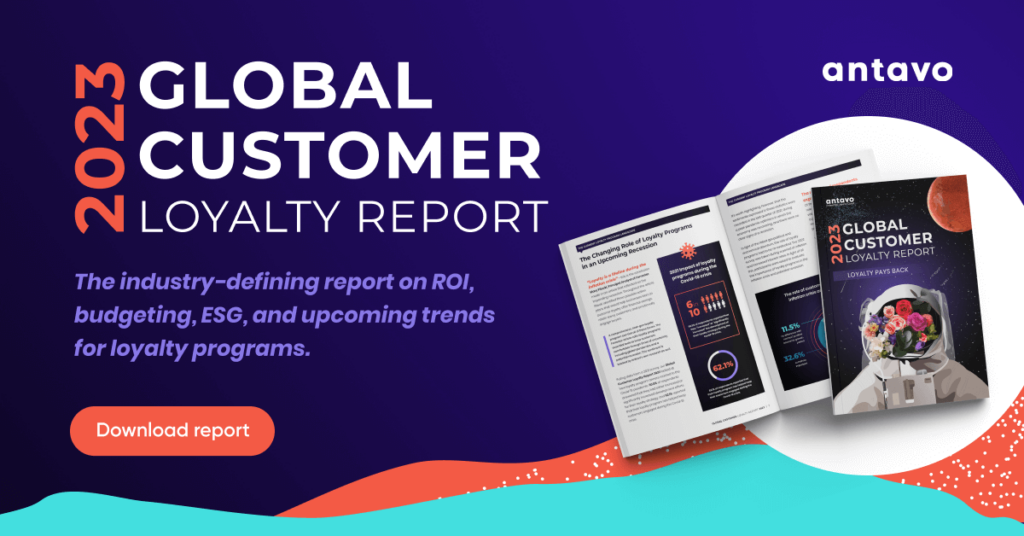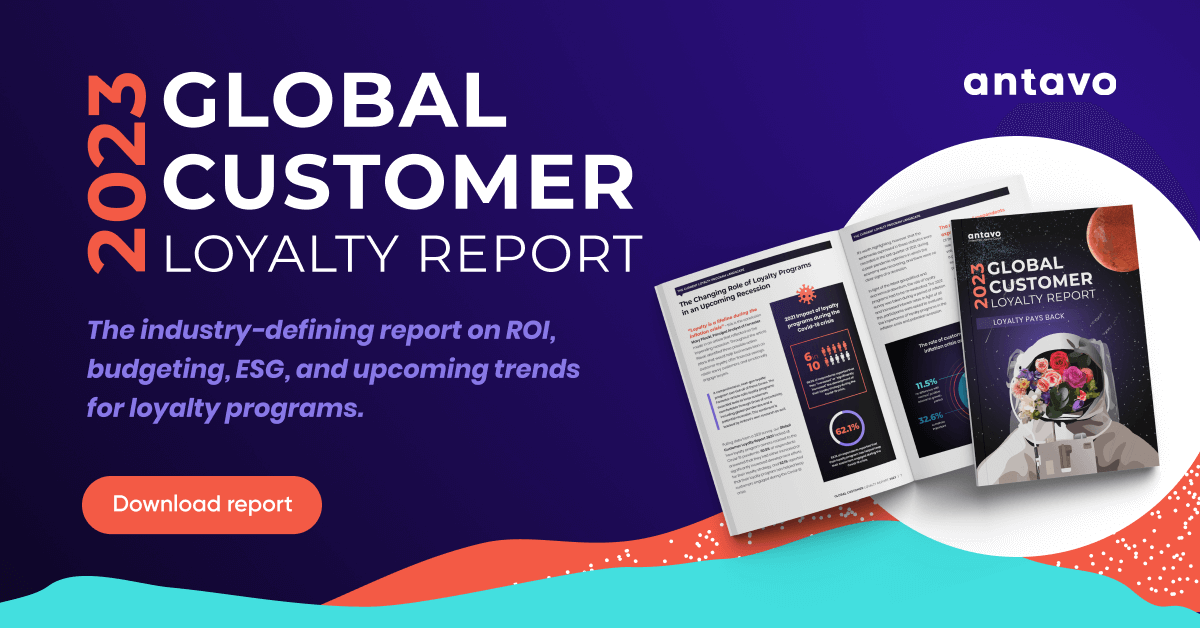 Tamas is a Senior Loyalty Program Specialist at Antavo and a Certified Loyalty Marketing Professional - CLMP. Tamas is known for having a keen eye for loyalty and customer retention research and trends. Tamas is also a true gamer at heart and has an impressive collection of cyberpunk books.