Social Media and Messaging Use Cases
Build a Loyal Community Around Your Brand Generating hype towards your loyalty program
Referrals on social media

Boost virality and acquisition rates by encouraging customers to invite their friends to your program and then track their referral network.

Messenger, WhatsApp, Twitter and Facebook

Build credibility, reputation and trust by letting people use instant messaging apps to spread the word about your brand.
Get user-generated content and create buzz with a contest on social media by asking customers to submit photos to win.
Learn More About Use Cases
Use Case Example
Download Usecase in PDF and access it later
Instagram Contests To Increase Store Traffic
Attract the majority of your customers with a few valuable rewards, offer loyalty gifts without extra cost, and drive brand awareness on social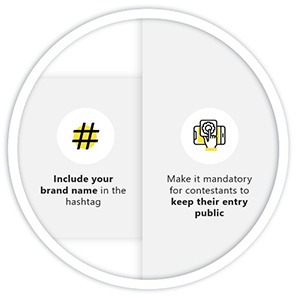 Steps
Set up an email campaign or pop-up in your marketing automation system to promote the event
Create social media posts or involve influencers to further increase awereness
Train shop asssistants to promote the event in your store
Level of EffortMedium (15-60 min)
Raise awareness
Promote the Instagram contest on all of your channels. Highlight benefits & time limitations to drive urgency. Non-members can also join in the contest by registering for the loyalty program.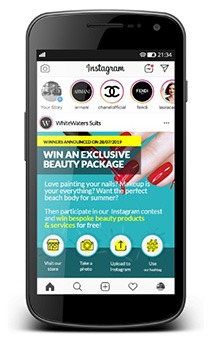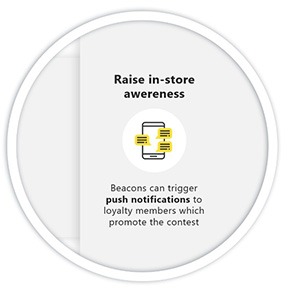 Steps
Display contest instructions in the store and instruct shop assistants
Customers need to connect their Instagram account with their loyalty account. Once complete, Antavo can track contest participation.
Level of EffortLow (5-15 min)
Seamless Participation
Customers can visit the store and take a picture in the contest framework. Shop assistants can promote the event to all store visitors. Participants will have to post the picture on Instagram for 15 days with the promoted hashtag.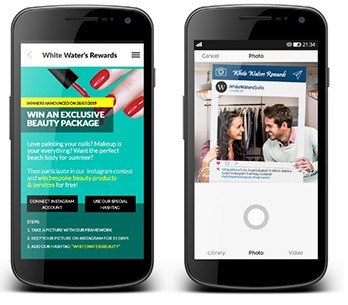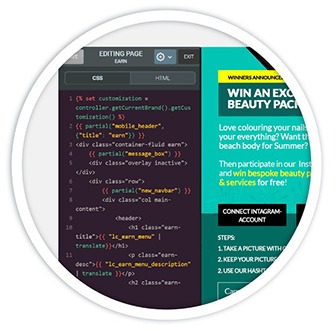 Steps
Send email reminders from your marketing automation system to those who haven't participated in the contest yet
Antavo's widget appears on the membership page to inform participants about the status of the contest
Level of EffortLow (5-15 min)
MAINTAIN AWARENESS, DRIVE EXCITEMENT
Create a special page in the loyalty membership area for the contest, where you can display entries, prizes & a countdown timer. This drives awareness and excitement towards the prize drawing.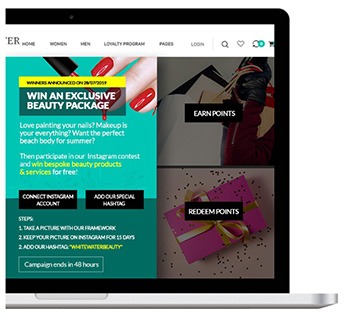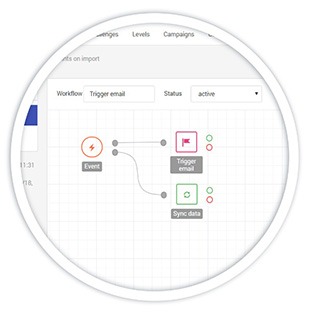 Steps
A message is triggered after winners are selected thanks to Antavo's integration with your marketing automation platform.
Before starting the campaign, create the email with dynamic content, right in your marketing automation system.
Level of EffortLow (5-15 min)
COMMUNICATE RESULTS, TRIGGER NEXT STORE VISIT
Promote the contest results and winners on all channels. Send a "Thank you" message to all participants with a small gift they can pick up in store.