Bringing Omnichannel Functionalities to Your Physical Stores Identify customers in store
Identify customers with a mobile pass

Convert guest shoppers into identifiable loyalty members with a mobile pass. Passes are always available on the customer's smartphone for instant brand engagement.
Seamlessly connect your online and offline channels by integrating your loyalty program to your POS technology to incentivize customer to identify themselves at the cashier.

Beacons and push notifications

Use location technology and push notifications with personalized messaging to stay on customers' minds and drive footfall.
Learn More About Use Cases
Use Case Example
Download Usecase in PDF and access it later
SEAMLESS IN-STORE ENROLLMENT WITH QR CODE SCANNING
Drive customer acquisition in-store and use the opportunity to build loyalty membership. Using a mobile pass allows you to identify offline users and connect their online and offline purchase data.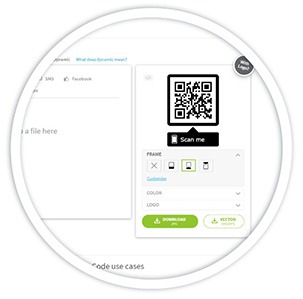 Steps
Generate a QR code of the loyalty program's enrollment page (optional: generate a separate QR code for each store to measure conversion rates per store)
Distribute the QR codes among your stores with printable visual assets
Level of EffortMedium (15-60 min)
Raise awareness in store
Place banners in your store with scannable QR codes linked to a URL of the registration page of the loyalty program. Customers need to scan it to access a registration form. Highlight the most appealing rewards and offer a welcome gift to maximize conversion.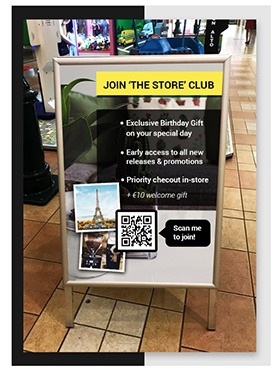 Steps
The landing page for the enrollment can be created / hosted by Antavo or by you
If you'd like Antavo to host the page, you can use a CSS and HTML editor including template inpsirations to modify the landing page to fit to your brand
Level of EffortMedium (15-60 min)
Effortless Enrollment
Customers can simply enroll by sharing their email addresses or using their preferred social media accounts. To ensure GDPR compliance, they just need to give their active consent that they are ready to participate in the loyalty program.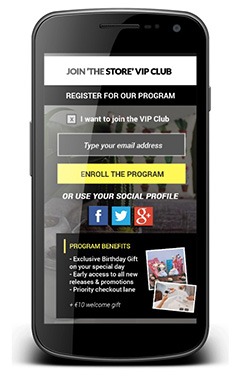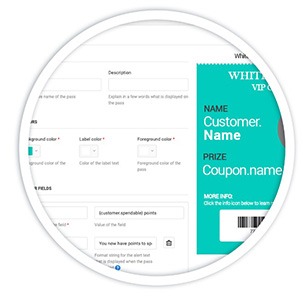 Steps
Before launching the loyalty program, effortlessly design customers' mobile passes, just pick a color & upload brand creatives
After enrollment, Antavo automatically triggers a mobile pass to be delivered via email or by downloading it from the loyalty page
Level of EffortLow (5-15 min)
Encourage Mobile Pass Installations
After enrollment, customers can download their mobile passes with an instant reward attached to it. They can use their welcome gift right away in the store. Increase urgency by attaching a time limitation next to the gift.