Mobile Wallet
Connect Online and In-store Purchases
79% of Gen Y and Z customers expect real-time, location-based brand experiences. We help you deliver this with our Mobile Wallet Solution.
Watch video and see
how this works in action
What Is A Mobile Wallet?
Everyone has a Mobile Wallet
Mobile Wallets are native applications that are present in both iPhone and Android phones. Mobile wallets are not only used for payments, but also for storing loyalty cards, coupon cards, event passes – or even boarding passes for flights.
Antavo Mobile Wallet Platform
Our all-in-one solution empowers you to engage with your customer base by delivering digital:
Membership cards
Coupons
Event tickets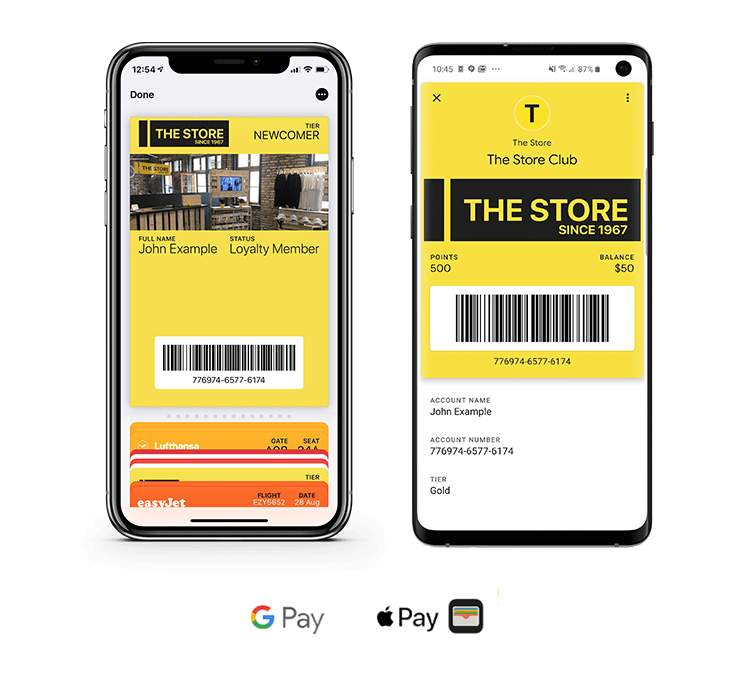 Launch In ONE Day
How does the experience look with the Mobile Wallet Solution?
Identify customers in store by scanning their digital loyalty card (aka mobile pass) with a POS scanner.
Enroll them in a basic Perk Program, where they can enjoy various offers, like express checkout or other members-only benefits.
Send push notifications when customers are close to the store or when a special offer is launched.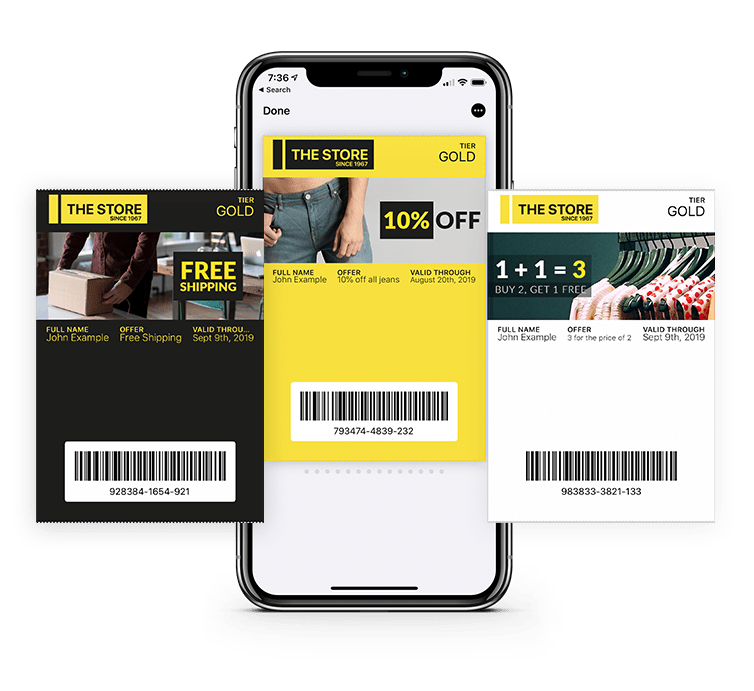 Key Benefits of Using Your Customers' Mobile Wallets
Easy to use: No technical skills required
Easy to distribute: Landing pages, Social media, Email
Native: No app installation needed
Digitalize in-store customers: Connect in-store and online customer profiles
No internet connection needed: Works even without a connection in the store
Customers are always reachable: Real-time, location-based engagement
Mobile Wallet & In-store Features
Offer Membership Pass in the Store

Before completing a purchase, the shop assistant encourages the customer to join the Perk Program and get instant benefits, such as an instant discount. By scanning a QR code, the customer is automatically enrolled and receives the mobile pass.

Surprise & Delight Members

Show your appreciation and forge long-lasting brand love with surprise-and-delight campaigns. Send customers personalized passes to celebrate their membership anniversary, or pleasantly surprise them with a birthday gift.