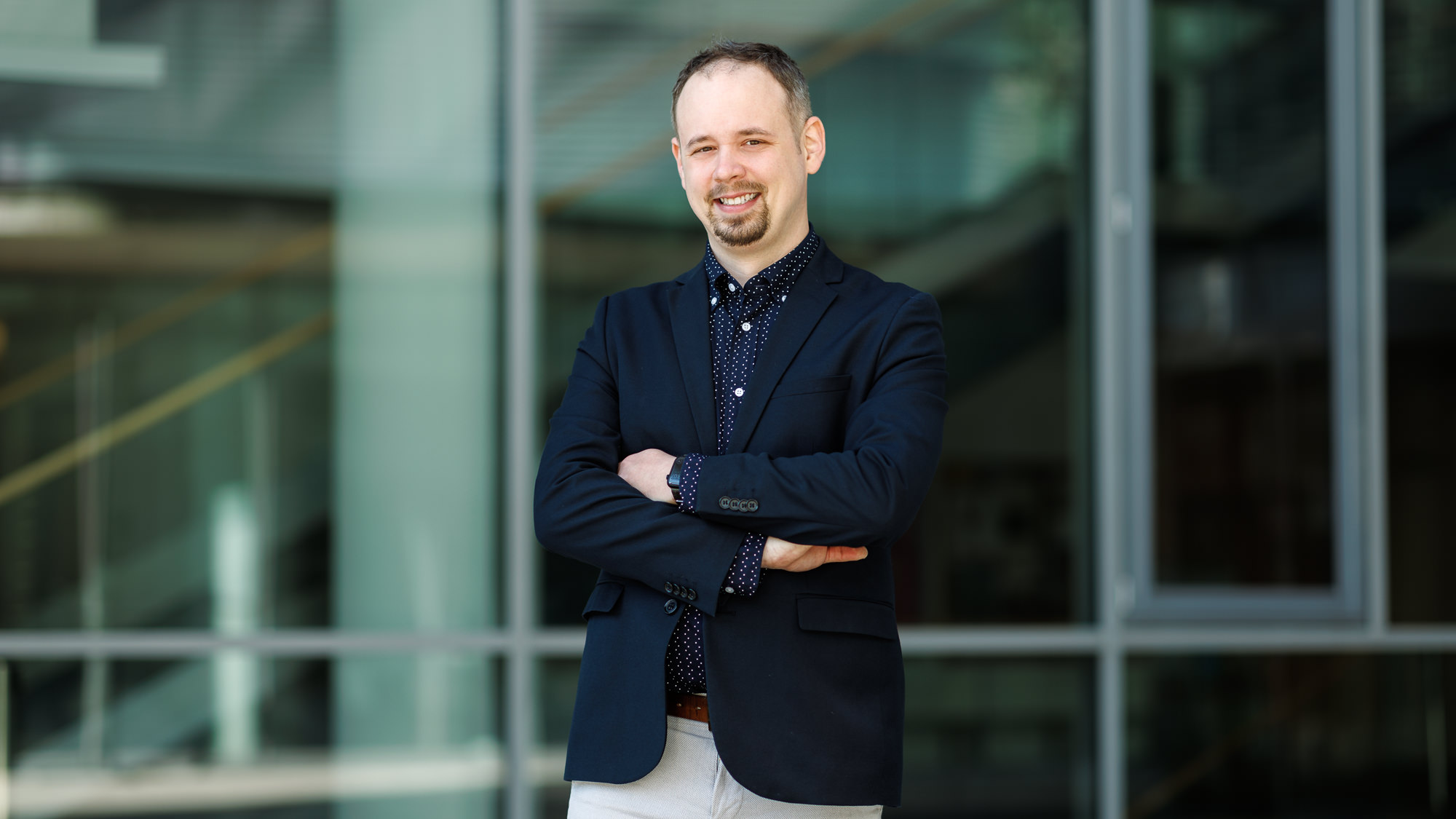 New Head of Product for Antavo as It Gears up for Accelerated Growth
July 4, 2023
Antavo, the leading enterprise loyalty cloud, has appointed a new Head of Product as part of its ambitious growth plans. Andras Taraszovics has been promoted from within the business to lead on the company's loyalty platform development and drive engagement with customers and prospects globally.
Andras Taraszovics will lead the Product team and will focus on ensuring that the company's product remains at the cutting edge of the loyalty industry. His appointment follows a €10m investment in November 2022, aimed at expanding the company's global presence and securing clients across the globe. The company has also recently enjoyed a win for 'Technology Programme/Initiative of the Year' at the Irish Loyalty Awards, alongside with a win for 'Best Loyalty Initiative within Leisure, Experience, Entertainment' at the International Loyalty Awards, and appointments from new clients including Benefit Cosmetics, and announcements with new partners like CarltonOne.
Andras Taraszovics – who has already worked within Antavo for 10 years – will focus on developing the product pathway in line with customer needs and expectations. He said: "We often see a gap between our customers' business goals and the way they describe their needs and requirements from a loyalty scheme. While the ultimate goals of most businesses are very similar, it's not unusual to find a lack of understanding about the tools that are needed to support customers' journeys – and how that can help the business achieve its goals.
"Antavo can plug this gap with an easy-to-use, self-service product. I'm excited to work with the business' talented team to deliver an outstanding product which drives real value to our customers," he added.
Antavo works with businesses around the globe to deliver world-class loyalty schemes. Its lasting focus on its product offering and investment in technological development means that the resulting platform is easy to deploy, simple to use and innovative – meeting most business' key demands of new software. Customers include BMW, Benefit Cosmetics, Rip Curl, BrewDog and KFC.
Attila Kecsmar, co-founder and CEO at Antavo, added: "Antavo is experiencing an exciting phase of growth, aided by our recent investment, and we have ambitious plans for the future. Andras is an experienced member of our team with a thorough understanding of both the product and our customers and his plans for the future of the platform will ensure that it remains a cutting edge, innovative solution that effortlessly meets clients needs."
About Antavo
Antavo is an Enterprise Loyalty Cloud, providing best-in-class technology to manage experience-based, paid, and lifestyle loyalty programs online, in-store, or on mobile.
Antavo's no-code, API-centric platform makes the loyalty program experience fully customizable and empowers loyalty and marketing teams to run their program internally, without IT help. The company invests 60% of its revenue into its product and issues quarterly product releases.
Antavo is a pure-play loyalty technology vendor recognized by Forrester, Gartner, Loyalty360, and is the preferred choice for loyalty consultants, agencies, and system integrators all over the world. Antavo empowers clients like BMW, KFC, La Cage, Kathmandu, Luisaviaroma and BrewDog, as well as global businesses in the travel, pharma and fashion industries. For more information, visit antavo.com.
Media Contacts
Antavo
Mobile: +44(0)7867488769