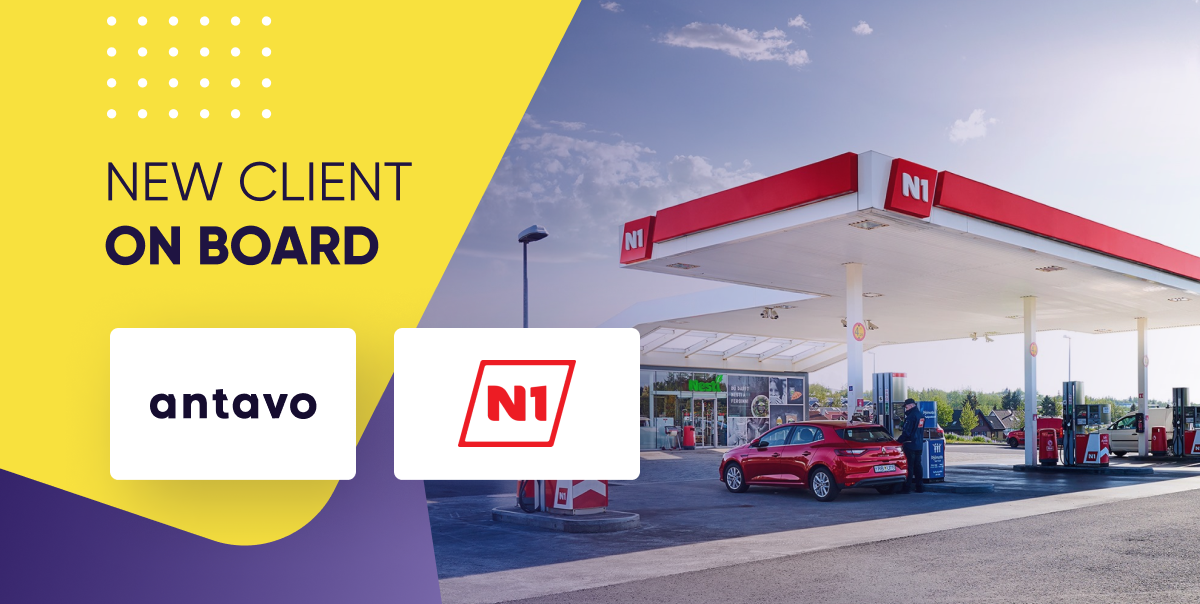 N1 Selects Antavo to Build Its Fuel and Convenience Store Loyalty Program
January 28, 2022
N1, Iceland's leading Gas & Convenience Store, has selected Antavo as their technology and service provider as they set out to create an omnichannel loyalty experience. An app-first strategy will further connect N1 with their on-the-go customers and reward them online, at the pump and in store.
Antavo, a pure-play technology provider, welcomes their newest client N1, a leading chain of gas and convenience stores with over 100 locations across Iceland.
N1 has set out to create an app-first experience that spans across pay at pump, pay in store, and convenience shopping, and selected the Antavo Loyalty Management Platform as their technology provider of choice, thanks in part to their mobile-first loyalty capabilities.
"We're really thrilled to have a new client from the fuel retail industry. This addition to our portfolio is another example of our ever-expanding reach across retail verticals. We're looking forward to working with N1 to build something really special for drivers." – Sheila Power, VP EMEA and North America at Antavo
The Antavo Loyalty Management Platform offers enterprises a wide array of omnichannel features, helping brands reach their customers across mobile, store locations and the web.
Antavo's exciting gamification features, such as member challenges and leaderboards, enable companies to add fun to the customer experiences, with fully customizable interfaces, which allow for a unique brand experience. This represents an exciting opportunity for the fuel, convenience and grocery industries, in particular, as gamification enables brands to create a bond with customers that goes beyond simple everyday transactions.
"We are in the process of building a loyalty program that will focus on making our at-the-pump and supply store experiences even more convenient, whether people are traveling across the country or simply entrusting N1 with their daily commute." – Þyrí Dröfn Konráðsdóttir, Director of Marketing at N1
About Antavo
Antavo is a pure-play loyalty technology provider that builds comprehensive loyalty programs to foster brand love and change customer behavior for brands, retailers, and shopping malls. With a scalable and holistic loyalty logic, Antavo supercharges the marketing strategy of omnichannel and e-commerce companies, and delivers a next-level shopping experience with best-in-class in-store capabilities. Antavo was listed as a Representative Vendor in Gartner's 2020 Market Guide for Loyalty Management and was included in Forrester's Now Tech: Loyalty Marketing Q4 2020 and Now Tech: Promotions And Offer Management Providers, Q3 2021 reports. As a global company, Antavo empowers clients like BMW, Lagardere, Benetton Group, Jimmy Jazz, Telarus, Luisaviaroma, the N Brown Group and BrewDog. For more information, visit antavo.com.
About N1
N1, part of Festi Group, has been a leading fuel, retail and service company in Iceland over the past 100 years. N1 has an impressive distribution system throughout Iceland, with more than 95 outlets for fuel for vehicles. In addition, the company has 29 service stations that offer refreshments and healthier fast food together with a range of miscellaneous goods for people on the go. Nesti is the trademark of the service stations and stands for freshness and quality in both its range of goods and services. For more information, visit n1.is/en.
Media Contacts
Antavo
Eva Bacsi, Marketing Director

N1
Þyrí Dröfn Konráðsdóttir, Director of Marketing