65% of customers use social media to research products for their loved ones.
Grow the number of fans on your social channels and increase the chance that your posts and perks reach your customers on their preferred social channels.
Make it happen by giving points to members who follow selected social accounts. As a bonus, this helps you optimize your social presence, and can even help you create better-performing Facebook ads.
Get more followers
Your webstore's Loyalty Center is where you can ask customers to follow you on your social channels. Once they hit follow, they'll get their points automatically.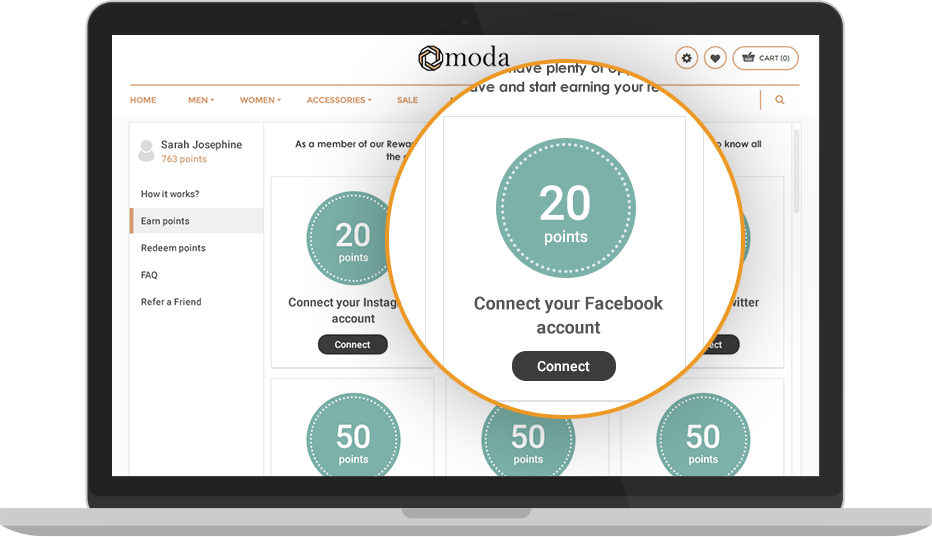 Mobile-friendly performance
On average people spend 3 hours and 5 minutes a day on their smartphones. That's why our solution allows you to incentivize customers to follow your social channels on mobile, too.